As we are at the doorstep of entering a new decade, we can all agree that there has been so much going on in the last few years, however, 2019 was definitely a year that summed all that up.
Beauty and skincare trends are continuously changing and there are new products hitting the shelves nearly every day, so it's kinda hard to keep track of it all.
However, while we are all just trying to make our skin look healthy and glowy, the amount of new interesting products popping up can definitely become overwhelming and confusing.
If you are someone who likes changes and your skincare game is no exception, continue reading my article and find out what are some of my best skincare finds of 2019.
But first things first, let's address a few other important things that we can all learn from and (hopefully) move on from for good in the new decade.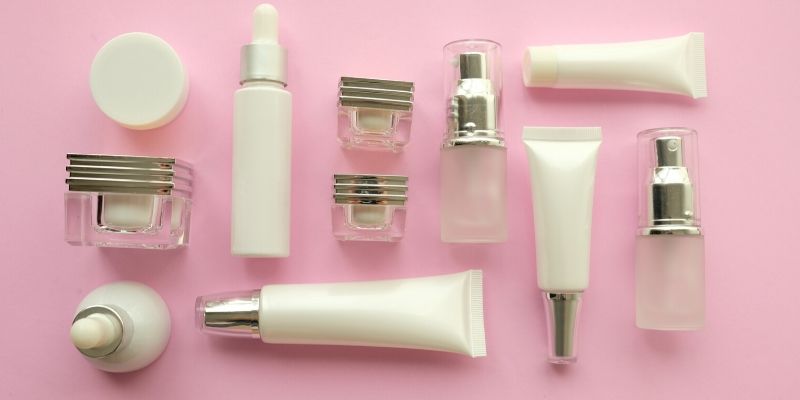 FREE BOOK: Download my latest book for free, when you join The Skincare Culture Newsletter
My Worst Skincare Mistakes In 2019
Oh boy, there's more of them than I'd want to admit but here are some of the worst skincare mistakes in 2019:
Natural Skincare.
It's no secret by now that as an esthetician, I am not a fan of "natural skincare" and the products that are marketed as all-natural and organic these days.
But things weren't so clear to me not that long ago and I was someone who was under the impression that everything I put on my skin was toxic, unless it was all-natural, of course.
But as I started doing in-depth research and read elaborate studies on dermatology, I got to learn how the skin really functions and what are the things we often do wrong.
Therefore, I slowly started coming to the conclusion that natural skincare is a total scam, and here's why.
What I don't appreciate most has a lot to do with how these products are marketed and the message these "all-natural" brands are pushing.
Some of the claims their products have are downright dangerous and here's one example. I often see "fragrance-free" on a nice green package with leaves and whatnots that immediately makes you think the product is natural, all-green, or whatever.
However, the truth is that when you turn the product around and check the ingredients list, you will realize that instead of "toxic fragrance" they tend to contain a potent blend of essential oils that are known skin irritants.
And this is just one example.
Additionally, I have no respect for these companies simply because their only goal is to profit off your insecurities (and mine) by creating a problem so they can sell you the solution.
Take a moment to think about that.
I've worked with a significant portion of my clients that are scared to put anything else on their skin unless the label says it's "all-natural" or "organic" as some of these companies go as far as telling you that some of the basic ingredients that are used to prolong the shelf life of products can be toxic, cancerous, hormone-disrupting, and all that cr*p.
Which essentially is only that and nothing else – cr*p.
Read my article on ingredients to avoid in skincare where I describe in great depth about some of the ingredients you should absolutely rely on in skincare products as well as the ones you should stay away from at all costs.
DIY Skincare.
Where do I even begin on this?
I absolutely hate DIY skincare experiments and I highly recommend everyone that reads my blog to stop believing that putting food, spices, and salad dressings (I'm looking at you apple cider vinegar) can somehow "cure" all their skin problems.
The skin doesn't work that way, so I get especially pissed off when a Pinterest mom or an Instagram influencer promotes these disasters waiting to happen by saying "I've been applying this blueberry mask on my face for some time now. Blueberries contain potent antioxidants that can do this, this, and that for your skin".
The skin doesn't work that way and I like to take a more useful approach to address my skin concerns rather than wasting food for nothing.
But that wasn't always the case and I entered 2019 with a massive chemical burn around my mouth from applying apple cider vinegar mixed with bentonite clay simply because I wanted to give this "wonder-treatment" a shot after seeing it literally all over Pinterest.
I've learned guys! I promise.
Check out my other article on why homemade skincare is a complete scam and see how I explain the basic functions of the skin and why DIYs may potentially be a disastrous path to take.
My Skincare Victories In 2019
The most significant skincare victory in 2019 is finally realizing that I have been lied to this entire time by companies that are trying to sell me a solution to a problem that doesn't exist.
Yes, I had acne and I healed them, however, I healed them simply because I had the common sense to stop believing everything everyone said to me online and start relying on doing my own researches instead.
I was able to realize what bothers my skin and what heals and soothes it, therefore, I was no more susceptible to being deceived by someone who is trying to sell me a clogging facial oil by telling me it is anti-inflammatory and will soothe my acne (again, this is just one example).
Therefore, I encourage you to stop believing everything you see on Pinterest or social media and don't feel the need to run to your kitchen and do it yourself, just because someone else is doing it.
We are all unique and special individuals in our own way, and our skin is no exception.
You need a tailored skincare routine done by a professional that takes into consideration what's your skin type, condition, concern, and the state your skin is currently in, not a f*cking aloe vera mask, apple cider vinegar, or "non-toxic" essential oils. Stop doing that to your skin!
My Best Skincare Products Of 2019
And we are coming to the end of this article where I want to share the best skincare products of 2019 I've tried and loved. Some of these products are not necessarily made in 2019, however, this was the year when I found out about them, so there's that.
Additionally, I will be listing my absolute favorites on the first spot and I will be using bullet points to explain why I love these products so I don't make this article super long and boring to read. I know you only came here to give yourself an excuse to go and splurge on more skincare 😛
So here are my best skincare finds of 2019:
My Best Cleansers of 2019
Here are some of the cleansers I've tried, loved, and raved about all over my website in 2019:
The Matcha Hemp Hydrating cleanser has a gel texture and is intended to leave your face feeling soft, smooth, and hydrated, unlike the traditional gel cleansers that tend to over-strip your skin of its natural moisture and give you that squeaky clean feeling.
It lathers quickly when mixed with water and will not compromise your skin's barrier as it is formulated to complement the most sensitive and acne-prone skins.
The main ingredients of this cleanser are:
Matcha: Which is one of the densest sources of antioxidants you could possibly wish for
Hemp seed oil: High in essential amino acids and extremely hydrating and
Vitamin B5: This is going to strengthen your skin barrier and replenish the lost hydration.
I've literally recommended this product to countless people and raved about it all over my website for some time now.
The Low pH Good Morning gel cleanser is a gentle cleanser with highly beneficial ingredients suitable for acne-prone skins such as Betaine Salicylate, which is a milder form of salicylic acid and a natural chemical exfoliant that keeps your pores in check.
Additionally, it contains a healthy dose of antibacterial tea tree leaf along with Saccharomyces ferment, which is a fermented yeast that is partly responsible for the bright and hydrated glow after using it.
The result is a refined and thoroughly cleansed complexion as well as hydrated skin that looks and feels soft and plump.
The Bioderma Sensibio Mild Cleansing Foaming Gel is a cleanser specially designed for sensitive skin stricken by irritation, inflammation, and weakened skin barrier.
It is intended to gently remove makeup and impurities from the face and eyes while delivering lipid-restoring and ultra-hydrating properties.
Additionally, the ultra-delicate cleanser soothes and hydrates to leave the skin feeling soft, fresh, and comfortable after use rather than feeling tight, overly-stripped, and uncomfortable.
My Best Exfoliators of 2019
Here are some exfoliators I discovered and loved using in 2019:
And I really enjoyed this one because it brings out an immediate reduction in blackheads, whiteheads, and even angry and inflamed acne.
It contains 2% salicylic acid which is an oil-soluble beta hydroxy acid that has the ability to cut through the oil and unclogs pores from within.
Additionally, it has anti-inflammatory properties and it reduces inflammation caused by acne almost straight-away.
Moreover, this product is formulated without all the common irritating ingredients that are unfortunately present in many acne products such as alcohol, menthol, peppermint, or camphor.
It has a light, watery texture and leaves the skin feeling like there is nothing on your face.
This one is very interesting due to the fact that instead of containing up to 2% salicylic acid like other products intended to address concerns such as blackheads and acne, it contains 4% Betaine Salicylate, a milder form of BHA.
This particular exfoliating ingredient is so mild that it is totally safe by most sensitive skin types and it is effective in removing dead skin cells, and blackheads.
It has a low-irritation and low pH formula that is free of artificial coloring and fragrance and it also helps bring the pH balance of the skin back, which indicated it can be used as an evening toner.
Another gem by the global K-beauty trend is the Mandelic Acid 5% Skin Prep Water by Wishtrend.
To be honest, at first, I thought this product to be a bit of a gimmick for no particular reason really, it just struck me like that before actually going through the ingredients.
Turns out it has a decent formulation, low pH that's most effective for an exfoliator to work as it should, as well as some decent, hydrating ingredients to help your skin heal and repair.
It is excellent for all skin types, including oily and sensitive, and it can actually work on addressing several issues such as acne, hyperpigmentation, dehydration, and others.
Additionally, By Wishtrend are often giving away discounts on this product, so whenever you find it for cheaper than its standard price consider grabbing it as it is definitely a must-have for you.
My Best Moisturizers of 2019
In 2019 I also learned how important hydration and bringing moisture back into the skin is.
We tend to attack many skin concerns such as acne and hyperpigmentation with overly harsh and drying ingredients such as alcohol, witch hazel, menthol, and whatnot, but I've also realized that approaching these concerns with kindness rather than harshness is what usually works better.
Therefore, here are some of the moisturizers I've been trying and loving throughout 2019. These have completely transformed my skin, so pay close attention to the following products:
The reason why I love this product so much is it does what it says and the brand stands 100% behind what they advertise.
The Oat So Simple Water Cream is formulated with less than 10 ingredients and is so gentle and lightweight that it can easily blend into everyone's skincare routine without worry.
The founder of Krave Beauty, Liah Yoo is a YouTuber that has addressed many different acne concerns on her YouTube channel and one of the people that accurately spoke of the very common but barely recognizable "fungal acne".
Therefore, she created this awesome moisturizer that also caters to people suffering from fungal acne as well as acne vulgaris which is the most common form of acne.
It is probably not the moisturizer to remedy excessively dry, winter skins, but it can definitely be used as light hydration followed by a thicker moisturizer in winter.
Another gem by Paula's Choice that successfully caters to both oily and dry skin types.
The gel-like formula of this moisturizer is infused with plentiful antioxidants and cell-communicating ingredients such as Niacinamide as well as anti-irritants, and skin-identical ingredients.
The formula is also free of artificial colorants, fragrances, and essentials oils, and it absorbs quickly into the skin to leave a soft, matte finish.
While I would prefer recommending this to oily and combo skin types, it is still a nice summer moisturizer for drier skin types too.
Hydrabio Gel Cream by Bioderma is light and basic facial moisturizer that is patented for ultimate hydration.
This daily face moisturizer is meant to deeply hydrate and boost the radiance of your skin while preventing premature skin aging.
Additionally, it contains vitamin E which is a powerful antioxidant that protects the skin from oxidative stress and daily environmental aggressors.
This gel-cream moisturizer goes best with combination and dehydrated skin types as the beneficial ingredients can help replenish the much-needed moisture and hydration.
My Best Sunscreens of 2019
As we all know by now, protection is important, therefore if you want to heal your skin as well as protect it from a plethora of bad things that can happen to it under the sun, you better pay attention to the next part.
Here are some of the best sunscreens of 2019:
The Beet Shield SPF 50 PA+++ is a gentle, antioxidant-based fluid that aims to protect your skin from harsh environmental stressors and UV damage.
It has a lightweight formula and it doesn't leave that annoying white cast that puts many people off from using sunscreen on their face.
It is charged with beetroot extract that efficiently inhibits free-radical damage on the skin.
Some of the main ingredients are:
Beetroot Extract which is one highly underrated antioxidant-rich vegetable that has the ability to enhance the complexion and prevent the signs of aging while working on mildly reducing hyperpigmentation.
Additionally, it supplies the skin with adequate hydration in order to combat dryness and damage done by free radicals and other environmental aggressors.
Vitamin C, Resveratrol, EGCG which is a powerful trio of antioxidants that's there to support your healthy skin and promote a brighter complexion while shielding your skin against external aggressors and working effectively to neutralize the formation of free radicals.
The Aloe Soothing Sun Cream is formulated (as the name implies) with Aloe Arborescens leaf extract that is a soothing ingredient ideal for anyone with sensitive or irritated skin.
It has a lightweight texture similar to a light moisturizer, and it leaves the skin feeling hydrated and moisturized once applied.
It is absorbed into the skin easily without feeling overly greasy or leaving a white cast which is usually the reason that puts people off using their sunscreens regularly.
It can be worn all year long and it is suitable for both oily and drier skin types.
This daytime moisturizer with sunscreen is designed for combination to oily skins with signs of aging and sun damage.
It has a multi-purpose formula that protects your skin from harmful free radicals by fortifying your skin barrier with potent antioxidants that repair and stimulate collagen production.
Additionally, it contains brightening ingredients that will grant you a more even complexion, fewer visible lines and wrinkles, and the return of a younger, healthy-looking glow.
Final Thoughts
Phew! That was a lot.
I hope you enjoyed reading my article on my best skincare finds in 2019 and that it inspired you to start taking better care of your skin in the new decade.
We are not getting any younger and unfortunately, our skin is the first place that visibly shows continuous neglect, therefore, it is always a good idea to start a good self/skincare habit as soon as possible.
Additionally, if you are currently struggling with skin concerns such as acne and don't quite which products to use, hit me up so we can work on it together!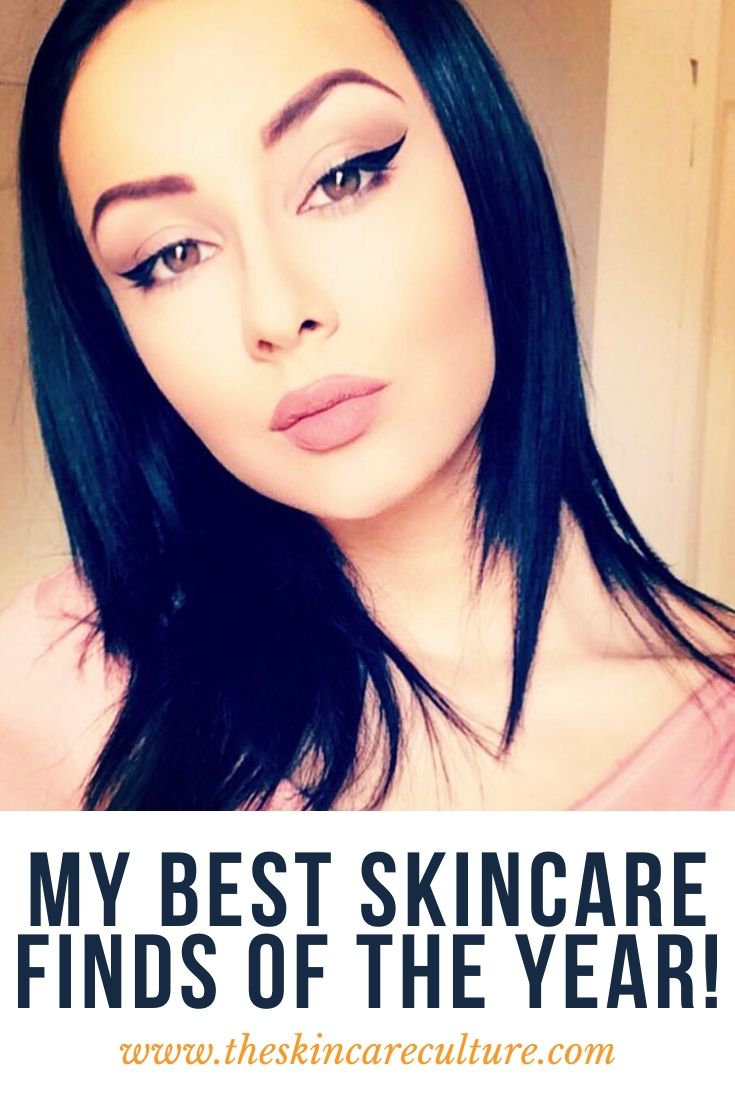 My name is Simone and I am a certified skin specialist. I created this website to teach my readers how to take great care of their skin and I also like to occasionally share my honest opinions on skincare products I've tried. You can learn more about me here.
The Acne Solution: Your Ultimate Guide To Flawless Complexion
A practical no-nonsense course showing you how to never have acne again, from a licensed Esthetician specializing in oily/acne-prone skin.