Getting new ideas can sometimes be the most exhausting part of owning a blog.
We sometimes get stuck in a creative rut where we end up feeling lost, frustrated, and unable to find inspiration for the next post. But don't worry!
Here are some skincare topics for your blog that will not only rank well and bring you new readers but will also require you to try new things to help you get creative.
8 Skincare Blog Post Ideas For Your Blog:
Product Reviews
Product Recommendations
Product Comparison/Dupes
Ingredients
Skin Types And Concerns
How-To Guides
Collaborations With Industry Professionals
Professional Facials Review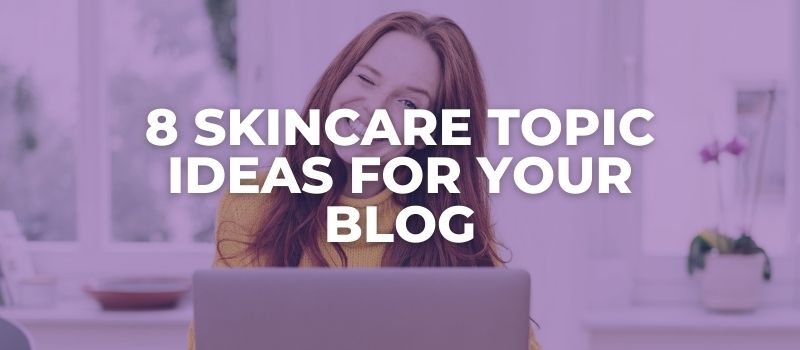 Product Reviews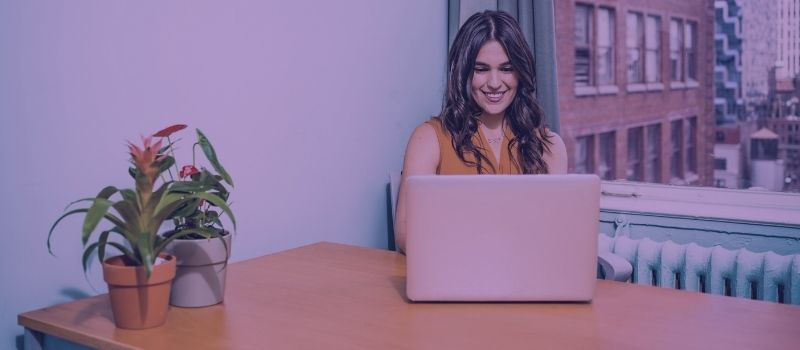 Product reviews are one of my favorite blog posts to write because I enjoy giving detailed information on a product I've tried and talk about my experience using it.
Product reviews also rank incredibly well, especially when the product is part of a new launch from an already popular brand or a completely new brand altogether.
Additionally, I've also noticed that reviews on expensive products rank exceptionally well, which makes a lot of sense.
Let's take the iS CLINICAL Active Serum as an example. It's a 30ml product that costs $138 and is intended to help soothe acne, fade pigmentation, get rid of discoloration, etc.
Obviously, people who have these skin concerns and have been disappointed by other products in the past will be looking for detailed reviews on this product to figure out whether it's worth the money.
I'm not saying that expensive is always better; however, it's a good idea to invest in pricey products that don't have many detailed reviews online as you can fill in this space and rank well so that people that are looking for something specific can find your blog post.
When doing product reviews, make sure to point out the key things about the product in question. I always like to pay attention to:
The product's claims
Ingredients
Scent
Texture/consistency
Performance (I usually do this after 3-4 weeks of consistent use)
Suggestions on what skin type or skin concern may benefit/get targeted by the product I'm reviewing
Product Recommendations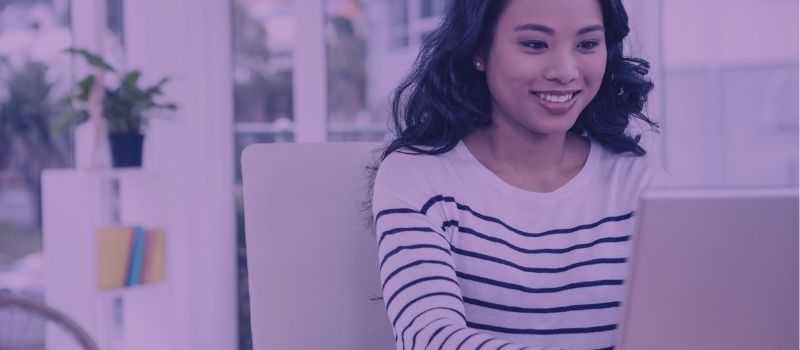 Product recommendations are my second favorite topic to write about.
You can do this too if you are a professional in the industry (skin therapist, beauty therapist, esthetician, etc.) or if your blog is focusing on a particular skin type (i.e., oily, dry, mature) or skin concern (i.e., acne, contact dermatitis, anti-aging, etc.) that you yourself are dealing with and are sharing products that have helped you improve your condition.
Product recommendation posts typically go something like this:
When writing a product recommendation blog post, the important thing to do is use relevant keywords that will help the people searching for these specific products find your recommendations easily.
Another thing to do is give the number of products. Trust me; people are more likely to click on something that says 5 best serums for dry skin than 23 serums for dry skin.
A high number of products on the list usually suggests short and uninformative descriptions and an eagerness to sell on more things instead of giving genuine and helpful suggestions.
And lastly, try to describe the products you are recommending by giving short but relevant reviews on ingredients, texture, performance, who could benefit from them, etc.
Product Comparison/Dupes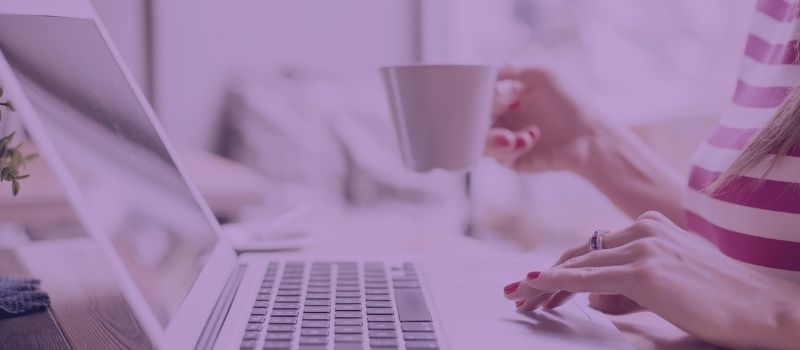 Another topic that ranks incredibly well is product comparisons or dupes.
There are many similar products out there that are basically intended to do the same thing on the skin, help target a specific skin concern, or help improve certain skin conditions.
However, these products oftentimes vary in prices, depending on the brand or ingredients they are using, among other things.
But there are many products out there that are very similar but come at different prices, which is why people often search for product comparisons or dupes to figure out whether investing money in the more expensive alternative is worth it.
Two of my most popular posts are, in fact, product comparisons.
One is the azelaic acid comparison between Paula's Choice and The Ordinary, which has a near $30 difference in price, and the BHA liquid exfoliant between Paula's Choice and COSRX, which has a $12 price difference.
And another very popular post I have is the Paula's Choice BHA Liquid vs. the Paula's Choice CLEAR exfoliant.
Both of these products feature salicylic acid as the main ingredient and have the same price but, having used both, I made sure to give a detailed post where I described the differences between them well as who can benefit from using each one.
This is something you should consider when doing comparison reviews.
Besides the price difference, your readers probably want to know which product does a better job for specific skin concerns, so make sure to give an honest and unbiased opinion and thoroughly describe the differences, the similarities, as well as the performance of both products.
Ingredients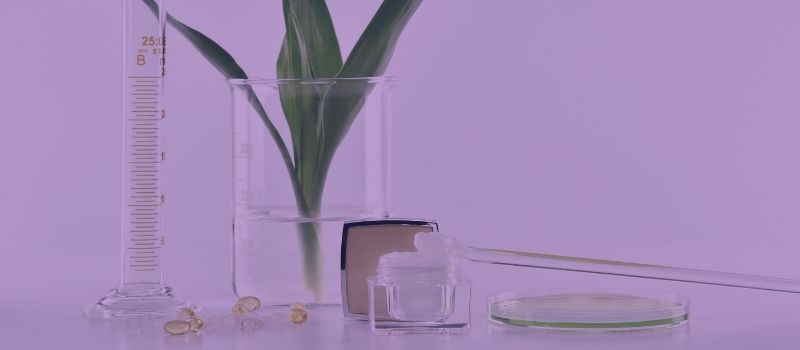 Ingredients are something I also like to focus on from time to time, especially when I see a new popular ingredient making its way into almost every new product on the market or whenever I see an ingredient such as benzoyl peroxide being wrongfully demonized and accused of causing cell death, cancer, and whatnot.
However, to do these posts, you need to do thorough research on the particular ingredient and experiment with it in multiple skincare products to see how it performs in a cleanser, serum, moisturizer, etc.
A couple of good places to start are Paula's Choice ingredient dictionary and the INCI Decoder website; however, don't stop there.
Websites such as NCBI offer a much wider education even when it comes to a single ingredient used in skincare products.
This a website where research papers are submitted, so it will give you everything you need to know about an ingredient without potentially being biased against it.
Skin Types And Concerns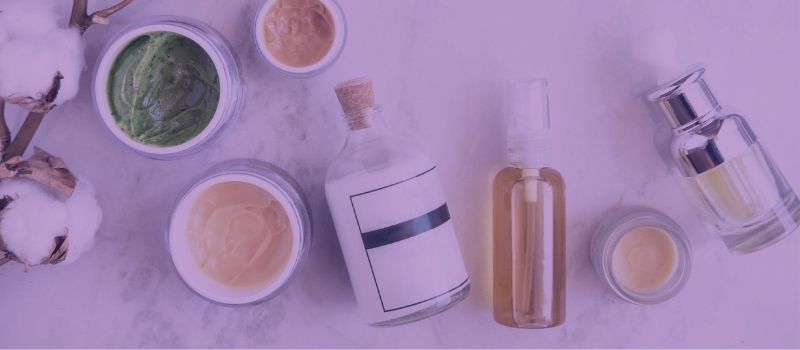 If you are an industry professional and want to share your knowledge with your readers, you may start creating more complicated articles to address different skin types, how to recognize them, how to take care of them, etc.
You may also write about different skin concerns such as acne, pigmentation, fine lines, etc., and how to efficiently target them with skincare products, how to avoid worsening the situation, helpful treatments to look into, etc.
Arguably you can still do this even if you aren't a professional in the skincare and beauty industry; however, in this case, you should definitely avoid giving professional advice but rather focus on talking about what helped you deal with a particular skin concern or how you are taking care of your skin.
NCBI, Microbiology Society, and Academia.edu are a few handy websites where you can learn more about the skin and different skin concerns.
How-To Guides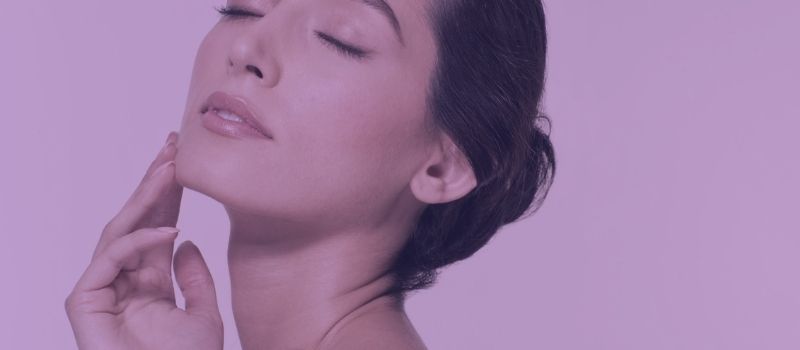 How-to guides, tips, and hacks are an incredibly useful category for people who are looking for more practical advice such as how to store your skincare products properly, how to avoid or reverse sun damage on the skin, how to prevent acne, how to use certain skincare products properly, even how to cleanse properly because so many people don't do it right, etc.
These are stuff that even I, as a professional in the industry, sometimes google to double or triple check, so they can definitely be helpful for about anyone.
Collaborations With Industry Professionals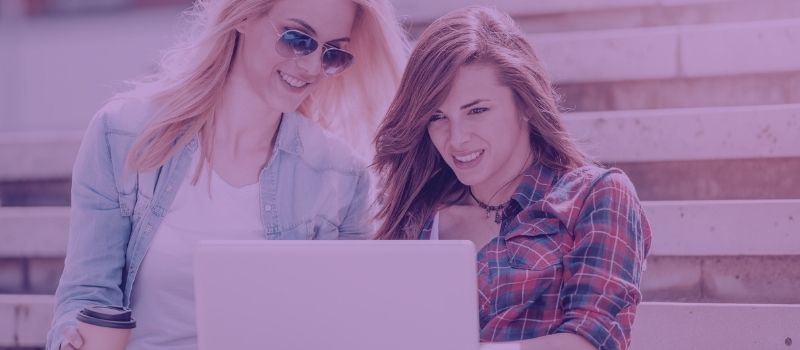 Many industry professionals with their own blogs, youtube channels, and social media platforms are more than happy to share their knowledge on a particular subject with their audience.
Therefore, collaborating with industry professionals on your blog posts will not only give you the answers you may need, but you will also be sharing this useful information with your readers who maybe don't know about the industry professional in question.
This doesn't mean that you should ask them to write a post for your website; however, you may very well reach out and ask a particular question and inform them that you will be inserting their answer in your post and that you will be crediting them.
So don't be afraid to message dermatologists, estheticians, beauty therapists, and even cosmetic chemists with your questions cause chances are they will be happy to answer them for you!
Professional Facials Review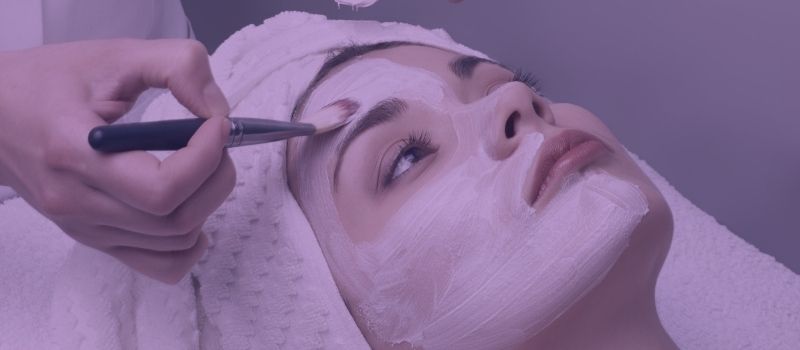 This could be an enjoyable experience, and it can also be useful for your blog.
Many people want to get a professional facial treatment done for the first time, but they don't know what to expect, so something like this would really help them out.
For example, professional facial treatments such as chemical peels intended for acne and microneedling treatments for acne scars removal are extremely popular right now; however, many people are also intimidated by them, so explaining the entire process as well as your experience with having these treatments will surely count for an interesting content piece.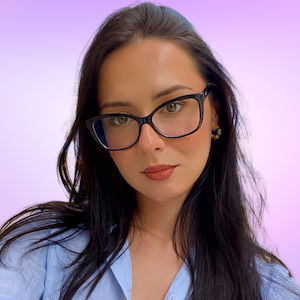 My name is Simone and I am a certified skin specialist. I created this website to teach my readers how to take great care of their skin and I also like to occasionally share my honest opinions on skincare products I've tried. You can learn more about me here.