We can all agree that life is easy in the summer. You can just throw your hubby's t-shirt on after having a shower and walk around the house in your underwear all day long.
In our minds, summer is regarded as the season of the IDGAF mood, meaning that you don't even have to dry your hair to go out for a refreshment or ice cream during the day, because who cares, right?
I assure you in all honesty that no one does, indeed. Strolling around simple and with zero things on our minds and hands is all that matters.
That's why summer is the ideal time to ditch those heavy hand and shoulder bags that we are quite fed up with carrying around throughout the year.
Swinging a mini around while having a cooling drink on the scorching heat will make you look super fashionable and definitely fit the following…
6 Summer Essentials You Need In Your Bag
Hand Sanitizer
Pressed Powder
Travel-Sized Mascara
Tinted Lip Balm
On-The-Go Perfume
Wet Wipes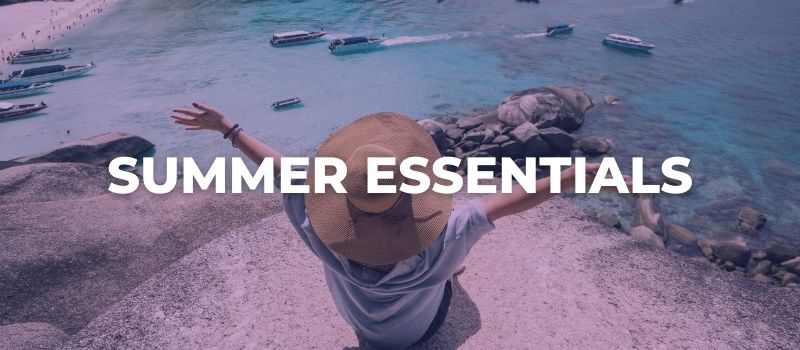 NB:
What if I told you I can show you how to never have acne again?
If you have acne and want it gone
,
read this message
.
1. Hand Sanitizer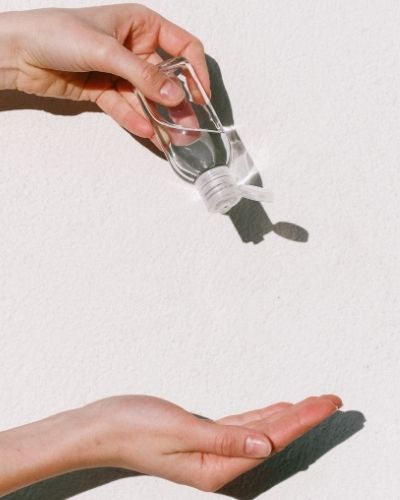 *squirts hand sanitizer on hands* "Ahh…I feel cleaner now".
Summer or no summer, there is always a place for a mini hand sanitizer in my handbag.
Although I am not going to lie that I am not a fan of the strong alcohol smell, these little magical potions always make my hands feel clean and make me feel a tad little safer from the environment.
I am not gonna go as far as to say I am a germophobe. But, maybe just a little, who knows.
Anyway…
Alcohol-based hand sanitizers help to deter the spread of germs and illness-causing bacteria and it is particularly useful for a quick clean-up if you are spending your time in busy environments.
Such as cocktail bars. That's exactly what I meant.
In summer, it becomes essential to be germ-free, with all the sweaty, greasy, dirty (okay, I'll stop) surfaces we come in contact with during our day.
Bacteria and other micro-organisms thrive in warm and humid weathers and make you prone to falling ill.
So, if you are not a fan of spending your summer in bed, you better get over that head-spinning alcohol smell and get yourself a hand sanitizer everywhere you go.
2. Pressed Powder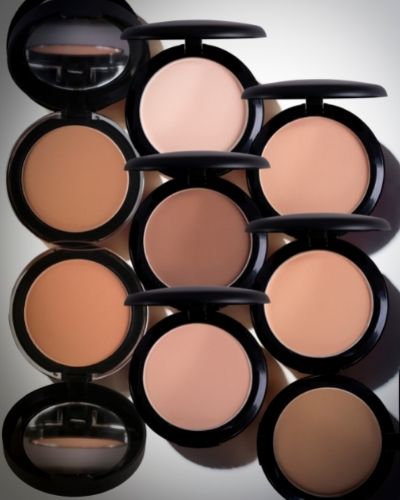 Why?
What do you mean why?
Powder foundations besides being especially good for oily skin types, they can come in as an incredibly handy asset to suck up that excess sweat that unfortunately makes an inevitable come back summer after summer.
A quick, on-the-go touch up will eliminate that midday shine and offer a nice, smooth complexion during the hottest summer days.
There is a wide range of selection from drugstore to high-end pressed powder, specially formulated for summer which means they are lightweight, and often have built-in SPF to protect you from the damaging UV rays.
3. Travel-Sized Mascara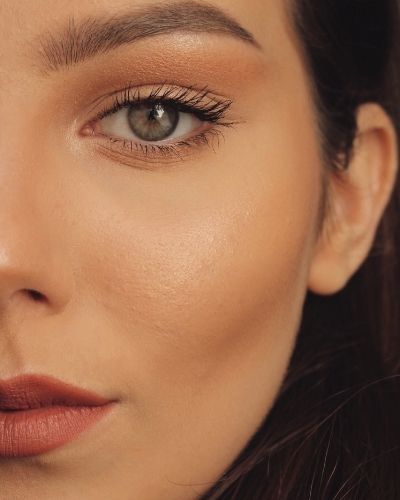 Bring the minis out!
Travel-sized packagings are the cutest little things, and I am sure we can all agree on this. There is just a certain charm about minis that makes them unique and lovable.
I mean, yeah, their bigger sister is cool, but a mini is way cooler. I would also like to let you in on a little secret regarding travel-sized mascara.
Smaller mascaras are less prone to drying out because less air can get inside and this makes it last as long as a normal, full-sized version.
The best part about this is that they typically cost about half the price. And let's be honest, we all had to deal with running mascara in summer no matter how good our makeup game is.
So, pulling a mini out of your bag every once and again throughout the day to touch up will keep your lashes on point and your eyes illuminating.
4. Tinted Lip Balm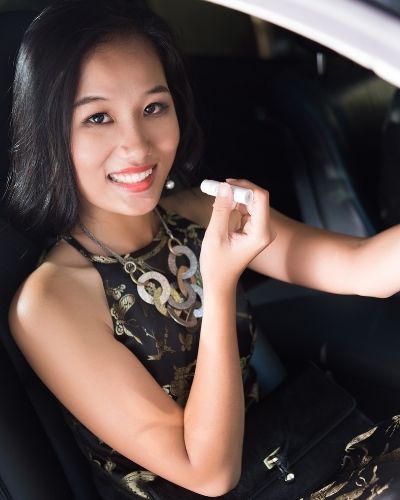 I know I'm gonna get damned to hell for this one but in my defense, I must say that I am a great matte-lover. I love it, I adore it, I love everything about big, bold, matte lips.
But, I like to keep it cool during summer so I tend to opt for a hydrating tinted lip balm instead of my usual mocha matte dream.
And let's be honest, reapplying matte lipsticks throughout the day leaves your lips chapped, which sometimes looks, well, the word is dreadful.
Summer is all about leaving your worries behind, so worrying about cracking matte lips shouldn't by no means be in your holiday agenda.
Low-commitment tinted balms are hydrating, moisturizing and they keep your lips plump throughout the day. A little bit of colour to achieve that effortlessly gorgeous look is all you need for the summer days.
And the best thing about these, my ladies, is that you won't even need an extra mirror at hand to apply them on your lippies.
5. On-The-Go Perfume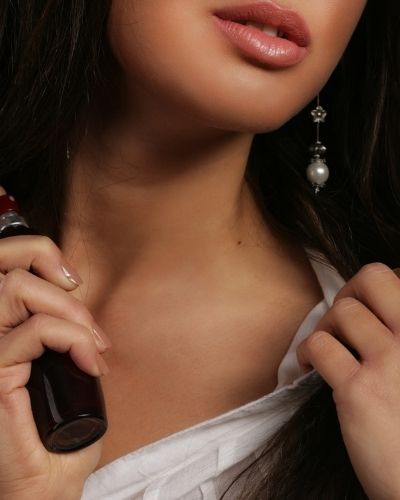 Gimme rollerballs!
Let me list a few key factors on why you should fall in love with rollerball fragrances like yesterday.
These lovable, baby-sized fragrances besides making you smell like an absolute snacc they will also allow you to experiment and play around with different intoxicating notes without having to splurge on the expensive full-sized bottles.
And don't tell me that the luxurious ritual of rolling perfume onto your skin instead of spritzing it into the air isn't something that makes you want it, ASAP.
Fragrance is something that makes us feel unique and it can so easily become indistinguishably linked to a certain time period, experience or even person.
So, why not let your deliciously-scented mini rollerball perfume remind you to your best holiday ever long after it's finished?
6. Wet Wipes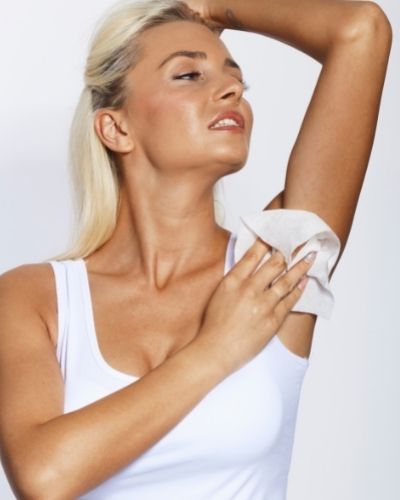 Besides being among the laziest products you can use which is enough to get me on board, wet wipes can actually come in handy for quite a few things in summer.
Using them to remove your makeup is still NOT one of these things, but they can be useful for keeping your hands, arms and even armpits fresh and clean, especially in the hot climate.
Even if you just use them to quickly swipe across the barstool before you sit down, because why on Earth would you want to sit on someone's sweat?
My name is Simone and I am a certified skin specialist. I created this website to teach my readers how to take great care of their skin and I also like to occasionally share my honest opinions on skincare products I've tried. You can learn more about me here.
The Acne Solution: Your Ultimate Guide To Flawless Complexion
An extensive, no-nonsense course showing you how to never have acne again, from a licensed Esthetician specializing in oily/acne-prone skin.