While complex, 10-step skincare regimens are currently dominating the market and becoming more and more popular, I believe that we can all agree this can sometimes become overwhelming.
It is understandable that there are moments when we all get a bit too confused while reading about products and ingredients and we often become too frustrated to continue so we just leave it at that.
However, your skin needs regular maintenance in order to look healthy and protect you from the environmental aggressors that are constantly trying to destroy all the good things.
But this doesn't need to be complicated by all means. In fact, the simpler you go – the better for your skin.
If you are someone that is just looking to improve your skin but don't quite know where to start, I have compiled a list of amazing products to guide you on your journey towards having beautiful skin.
Take a look at the products I am considering to be the absolute holy grail that will give you the radiance and healthy glow your skin deserves.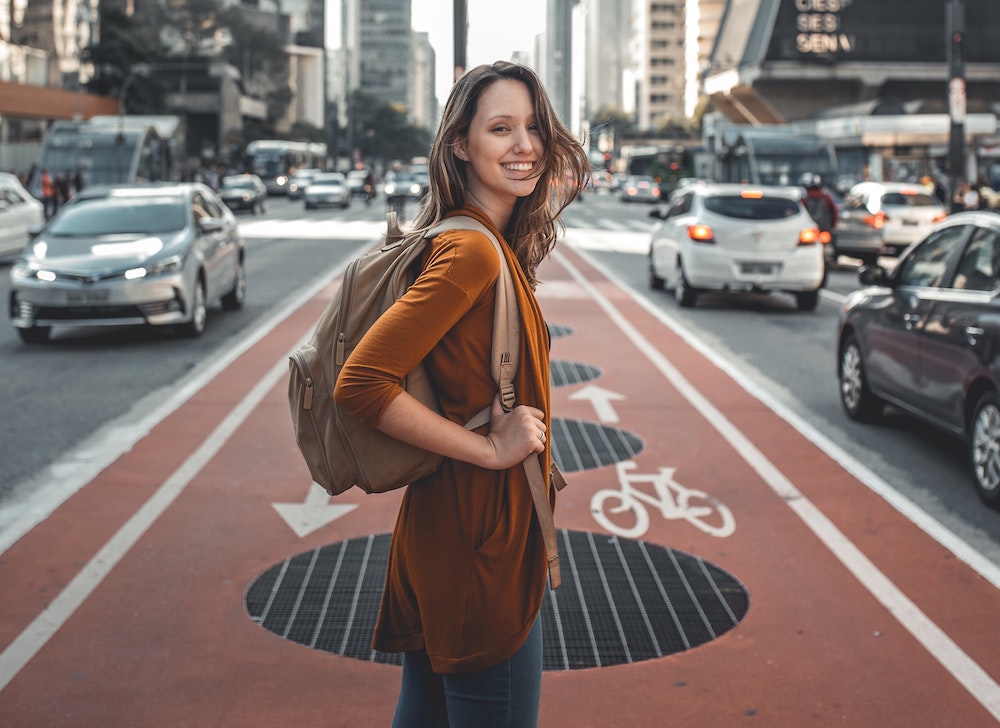 My Best Cleansers:
A good cleanser is the first step in keeping your skin clean, healthy, and smooth. As a beginner, you should build a habit of cleansing your face twice a day.
The main reason for cleansing your skin in the morning is to remove any leftover product applied from the night before as well as sweat and the natural oils accumulated on the surface of your skin while you were sleeping.
Cleansing your skin in the evening is necessary to remove the day's grime, pollution, and makeup before applying your following skincare products.
As a beginner, think of opting for a mild and gentle cleanser that will not strip the natural barrier on the surface of your skin and leave it feeling tight and uncomfortable.
Take a look at the list of awesome cleansers I have created for you to start your skincare journey with the best possible products.
Clarifying Foam by Medik8
The Clarifying Foam or previously known as the Beta Cleanse will gently dissolve makeup and impurities to keep blemish-prone skin clean and decongested.
It is a deeply purifying, antibacterial foaming cleanser that will unclog your pores and gently exfoliate your skin without causing unwanted dryness or dreaded irritation.
The exfoliating blend of mandelic and salicylic acid is combined with naturally antiseptic tea tree oil to renew and detoxify your complexion while soothing niacinamide will calm your blemish-prone skin.
Best for Blemished/Congested/Oily Skins
Dynamic Resurfacing Facial Wash by Elemis
This daily face wash encourages your skin's cellular regeneration and renewal while smoothing out and refining unwanted congestion and blemishes.
Infused with the gentle Galactoarabinan, a Polysaccharide from the Larch Tree, this dynamic cleanser enhances the non-abrasive exfoliation process to slough away the dead skin cells while combined with Brazilian Babassu Oil that is extremely rich in fatty acids will replenish the much-needed moisture loss on your skin.
Best for Dry/Dehydrated/Tired-looking Skins
Superfood Facial Wash by Elemis
Densely packed with Superfood nutrients, this gentle and nourishing facial wash will revive and refresh your complexion and help balance your skin's natural microbiome.
Your complexion will be looking luminous, bright, and radiant as soon as this gentle gel-cleanser touches your skin.
Best for Dry/Dehydrated/Sensitive Skins
Gentle Foaming Facial Wash by Elemis
The sole purpose of this gentle foaming facial wash is to carefully lift away the pollution, dirt, and debris from the day off your skin and maintain its softness and suppleness.
It will leave your skin feeling purified and refreshed while balancing out the natural oil production.
Best for Congested/Dehydrated/Blemish-prone Skins
My Best Toners:
A toner is a second and finishing step to your cleanse designed to remove any remaining bits of oil, dirt, and debris left behind by the cleanser.
Moreover, it will help soothe, hydrate, and restore the pH balance of your skin to allow better absorption of your following skincare products.
The issue I've personally had with many toners when starting out my skincare journey was that I somehow always used to reach out for the ones that stung and burned my face.
I even stopped using them at some point only to realize later that I was the one picking the wrong products for my skin and that a good toner will never give me any tingling, stinging, or burning sensation.
Because I don't want you to waste your time and money on trying out different solutions that can potentially give you an uncomfortable sensation, I compiled a list of toners that will make your skin feel refreshed, soothed, and balanced after cleansing.
Pore Refining Toner by Medik8
This gentle pH balancing toner contains witch-hazel which is a natural astringent to minimize the appearance of enlarged and congested pores.
Combined with the gentle aloe vera extract and soothing niacinamide it is sure not to trigger irritations even to the most sensitive skins.
Your complexion is left refreshed, clear, and balanced.
Best for Sensitive/Dehydrated/Oily Skins
Balancing & Pore-Reducing Toner by Paula's Choice
This Balancing and Pore-reducing toner is designed to balance your skin with antioxidants and hydrating ceramides while keeping oily skins in check and protecting your natural moisture barrier.
It will help remove any lingering traces of dirt, makeup, and debris after your cleanse and give you that strived-for refreshed look.
Best for Oily/Combination/Congested Skins
Purifying Lavender Toner by Elemis
It is a gentle and purifying treatment for congested and dull skin types that will help rebalance and restore the healthy pH level of your protective barrier without the use of alcohol or harsh and harmful ingredients.
Best for Combination/Oily/Dehydrated Skins
Advanced Repairing Toner by Paula's Choice
A light formula supercharged by soothing niacinamide to visibly improve skin tone and balance out excess sebum production powered by an impressive range of skin-restoring ingredients that will improve visible signs of premature ageing such as fine lines, wrinkles, loss of firmness and moisture.
Best for Dry/Dehydrated/Sensitive/Mature Skins
Gentle Toning Lotion by Avene
This bi-phase toner will soften and protect your skin against environmental aggressors by providing a protective film on the surface and gently balance the healthy pH level on your skin.
Best for Dehydrated/Dry/Damaged Skins
Best Moisturizers:
If you are not already using a moisturizer, my guess would be that you are probably thinking moisturizers are oily and evil agents that are designed to clog your pores and make your face look greasy.
And I know this because I was there. Not that long ago.
It is a common belief and something I fell for too that moisturizers will leave my skin looking and feeling like a greaseball and worsen my acne breakouts.
While in reality, a good moisturizer that is adequate for your skin type will provide the necessary hydration and this will, in turn, control the excessive oil production.
Why?
Because the sebaceous glands that produce your natural oil won't need to work overtime to replenish the moisturize your skin needs.
It is all about picking the right one and I got you on this too, so there's no need to worry.
Scroll down and check out my top list of moisturizers that have saved my skin on more than one occasion and are now one big step in my regimen I never skip.
Advanced Night Restore by Medik8
This revolutionary advanced night cream works while you sleep by infusing your skin with a combination of antioxidants to repair the daily damage caused by the sun and environmental aggressors.
It's restoring peptides will encourage cell regeneration and repair throughout the night as well as hydrate skin and restore its natural defense barrier.
This formula is specially designed to be used after vitamin A and works perfectly alongside retinol to moisturize your skin and relieve unwanted irritations.
Best for Dry/Mature/Sun-damaged Skins
The Water Cream by Tatcha
This gentle, oil-free, water-based cream releases a burst of skin-improving nutrients to deeply deliver hydrating benefits without leaving the skin feeling sticky or looking greasy.
Best for Oily/Combination/Aging Skins
Matte Moisturizer by Original Skin
Give your skin the glow it's been yearning for with this light-textured moisturizer that visibly evens out your tone, refines unwanted texture, and noticeably minimizes enlarged pores while leaving the skin feeling soft, smooth, and vibrant.
Best for Oily/Combination/Normal Skin Types
Superfood Day Cream by Elemis
An illuminating moisturizer infused with anti-oxidant Superfood oils that helps to balance, hydrate, and soften the texture of your skin.
A protective prebiotic will leave your complexion looking radiant, healthy, and flawless.
Best for Normal/Dry/Dehydrated/Mature Skins
Hydra-Nourish Night Cream by Elemis
Fantastically formulated to infuse your skin with much-needed antioxidant that will battle the formation of free radicals and repair daily sun-damage while you sleep.
Infused with Hyaluronic Acid to provide regular hydration and promote the moisture-holding capacity of your skin, this rich night moisturizer will reduce any signs of oxidative stress and fatigue that may be manifesting on your skin.
Best for Dry/Dehydrated/Stressed/Sun-damaged Skins
Final Words.
Are you surprised my list is short and pretty basic?
That's because the only message I have to share after suffering through various skin concerns is that the simpler you go the better off you are.
As a beginner, a three-step-routine is all you need to be off to a good start on your journey towards healthy and radiant skin.
As you go along you will start to realize what works and what doesn't do that much for you as well as you will probably want to venture a little further into the unknown and incorporate a few more steps in your routine.
You can. But you don't really have to.
Sticking to what you know it works is a good and already tested solution. I would love to know if you have ever used one or more of my listed products and how did that work out for you.
Be sure to let me know in the comments.