While complex, 10-step skincare regimens are currently dominating the market and becoming more and more popular, I believe that we can all agree this can sometimes become overwhelming.
It is understandable that there are moments when we all get a bit too confused while reading about products and ingredients and we often become too frustrated to continue so we just leave it at that.
However, your skin needs regular maintenance in order to look healthy and protect you from the environmental aggressors that are constantly trying to destroy all the good things.
But this doesn't need to be complicated by all means. In fact, the simpler you go – the better for your skin.
If you are someone that is just looking to improve your skin but don't quite know where to start, I have compiled a list of amazing products to guide you on your journey towards having beautiful skin.
Take a look at the products I am considering to be the absolute holy grail that will give you the radiance and healthy glow your skin deserves.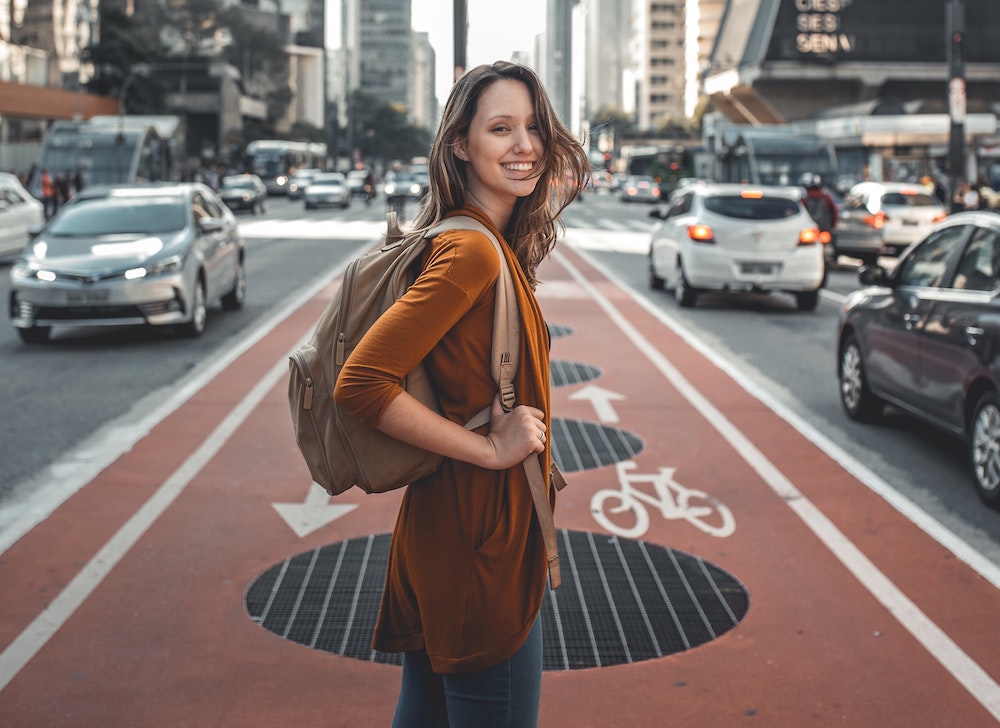 My Best Cleansers:
A good cleanser is the first step in keeping your skin clean, healthy, and smooth. As a beginner, you should build a habit of cleansing your face twice a day.
The main reason for cleansing your skin in the morning is to remove any leftover product applied from the night before as well as sweat and the natural oils accumulated on the surface of your skin while you were sleeping.
Cleansing your skin in the evening is necessary to remove the day's grime, pollution, and makeup before applying your following skincare products.
As a beginner, think of opting for a mild and gentle cleanser that will not strip the natural barrier on the surface of your skin and leave it feeling tight and uncomfortable.
Take a look at the list of awesome cleansers I have created for you to start your skincare journey with the best possible products.
The Clarifying Foam or previously known as the Beta Cleanse will gently dissolve makeup and impurities to keep blemish-prone skin clean and decongested.
It is a deeply purifying, antibacterial foaming cleanser that will unclog your pores and gently exfoliate your skin without causing unwanted dryness or dreaded irritation.
The exfoliating blend of mandelic and salicylic acid is combined with naturally antiseptic tea tree oil to renew and detoxify your complexion while soothing niacinamide will calm your blemish-prone skin.
Best for Blemished/Congested/Oily Skins
KraveBeauty's Matcha Hydrating Hemp Cleanser is an antioxidant cleanser that doesn't mess up your skin barrier while lifting everything your skin doesn't want and leaving everything it needs – hydration, antioxidants, and zero irritations. 
It contains 40% of Matcha and is formulated with a pH of 5.0-6.0 which is ideal for retaining a healthy skin barrier that is going to be able to protect you from external bacteria and work in your favor.
The main ingredients of this cleanser are:
Matcha – One of the most antioxidant-dense sources you could wish for
Hemp seed oil – High in essential amino acids and extremely hydrating and
Vitamin B5 – which is going to strengthen your skin barrier and replenish the lost hydration.
Best for Dry/Dehydrated Skins
This light gel cleanser is a product of crowdsourcing feedback from the customers, which is probably the only thing that made me want to give it a try.
After going through their ingredients, I realized why many customers expressed that this is the number one thing they look for in a cleanser.
The product is formulated with a low pH that almost mimics the skin's natural state and it contains a healthy dose of antibacterial tea tree along with many other hydrating ingredients.
It's extremely effective in reducing the appearance of enlarged pores and controlling excess sebum production while leaving your skin unharmed in the process of doing so.
The result is a refined complexion and thoroughly cleansed skin that feels hydrated and ultra-comfortable.
Best for Oily/Acne-Prone/Dehydrated Skins
The sole purpose of this gentle foaming facial wash is to carefully lift away the pollution, dirt, and debris from the day off your skin and maintain its softness and suppleness.
It will leave your skin feeling purified and refreshed while balancing out the natural oil production.
Best for Congested/Dehydrated/Acne-Prone Skins
My Best Toners:
A toner is a second and finishing step to your cleanse designed to remove any remaining bits of oil, dirt, and debris left behind by the cleanser.
Moreover, it will help soothe, hydrate, and restore the pH balance of your skin to allow better absorption of your following skincare products.
The issue I've personally had with many toners when starting out my skincare journey was that I somehow always used to reach out for the ones that stung and burned my face.
I even stopped using them at some point only to realize later that I was the one picking the wrong products for my skin and that a good toner will never give me any tingling, stinging, or burning sensation.
Because I don't want you to waste your time and money on trying out different solutions that can potentially give you an uncomfortable sensation, I compiled a list of toners that will make your skin feel refreshed, soothed, and balanced after cleansing.
This toner is made with Galactomyces Ferment Filtrate and these fermented ingredients are currently at the heart of some of the best Korean skincare products.
The toner contains 10% Galactomyces Ferment Filtrate which is particularly known for evening out the skin tone and refining the skin texture.
This unique ingredient is combined with hyaluronic acid which provides intense moisture to awaken dull and tired skin.
It's effective in balancing the skin's pH level and it is suitable for all skin types including overly sensitive skin due to it not containing any alcohol or other harsh ingredients.
Best for Dry/Dehydrated/Oily/Combo Skins
This Balancing and Pore-reducing toner is designed to balance your skin with antioxidants and hydrating ceramides while keeping oily skins in check and protecting your natural moisture barrier.
It will help remove any lingering traces of dirt, makeup, and debris after your cleanse and give you that strived-for refreshed look.
Best for Oily/Combination/Congested Skins
The Rice Tone by I'm From is made with 77% rice extract which is super effective as a mild brightening agent as well as important for elasticity care.
I'm From chooses a high-quality rice extract, Oryza Sativa rice from a region in central South Korea.
Oryza Sativa rice has a higher fiber content than conventional rice and contains active ingredients such as aminosone and lysine, which are protein derivatives and excellent boosters for the health of your skin.
Additionally, this toner contains niacinamide which is a hydrating agent that helps control sebum production, helps with hyperpigmentation, and smooths the skin texture.
A light formula supercharged by soothing niacinamide to visibly improve skin tone and balance out excess sebum production powered by an impressive range of skin-restoring ingredients that will improve visible signs of premature aging such as fine lines, wrinkles, loss of firmness and moisture.
Best for Dry/Dehydrated/Sensitive/Mature Skins
It is rare I say good things about the MISSHA brand, however, I cannot ignore the fact that they killed it with the Time Revolution Clear Toner.
While I rarely promote expensive products because I truly believe that good skincare doesn't have to be expensive, this one example definitely stands out.
The alcohol-free toner has a mild formula that cleans the skin of impurities left behind by your cleanser, while gently exfoliating and removing debris and dead skin cells with mild AHA and BHA exfoliating agents.
Additionally, the toner contains MISSHA's popular fermented yeast extract, which helps encourage cellular turnover and promote clear, bright, and even skin tone.
The only con is that it's a little bit out there with the price in regards to toners, however, it offers great benefits that shouldn't be overlooked because of the price.
Best for Dehydrated/Dry/Damaged Skins
Best Moisturizers:
If you are not already using a moisturizer, my guess would be that you are probably thinking moisturizers are oily and evil agents that are designed to clog your pores and make your face look greasy.
And I know this because I was there. Not that long ago.
It is a common belief and something I fell for too that moisturizers will leave my skin looking and feeling like a greaseball and worsen my acne breakouts.
While in reality, a good moisturizer that is adequate for your skin type will provide the necessary hydration and this will, in turn, control the excessive oil production.
Why?
Because the sebaceous glands that produce your natural oil won't need to work overtime to replenish the moisturize your skin needs.
It is all about picking the right one and I got you on this too, so there's no need to worry.
Scroll down and check out my top list of moisturizers that have saved my skin on more than one occasion and are now one big step in my regimen I never skip.
This revolutionary advanced night cream works while you sleep by infusing your skin with a combination of antioxidants to repair the daily damage caused by the sun and environmental aggressors.
It's restoring peptides will encourage cell regeneration and repair throughout the night as well as hydrate skin and restore its natural defense barrier.
This formula is specially designed to be used after vitamin A and works perfectly alongside retinol to moisturize your skin and relieve unwanted irritations.
Best for Dry/Mature/Sun-damaged Skins.
This "intelligent" redness corrector delivers six targeted actions on the skin in order to prevent and provide adequate care for skins that are prone to redness.
The cream reduces red and sore inflammation in the skin using niacinamide and bisabolol derived from soothing chamomile extract. This makes it the perfect option for acne-prone skins as well as people that have post-inflammatory erythema once their acne has cleared.
Additionally, it also helps to suppress the immune system to minimize future sensitive reactions in the skin.
Moreover, it contains calming aloe vera extract and bakuchiol, derived from the Indian Babchi seed that quickly soothes the skin and prevents it from flushing.
The nourishing cream enhances the skin's natural barrier and stimulates the production of protective ceramides in the upper layers of the skin.
Lastly, the formula also offers instantaneous color correction with mineral green pigments that immediately blend into your skin as soon as it is applied.
Best for Oily/Combo/Dehydrated/Inflamed Skins.
Hydrabio Gel Cream by Bioderma is light and basic facial moisturizer that is patented for ultimate hydration.
This daily face moisturizer is meant to deeply hydrate and boost the radiance of your skin while preventing premature skin aging.
Additionally, it contains vitamin E which is a powerful antioxidant that protects the skin from oxidative stress and daily environmental aggressors.
Best for Combo/Dehydra
Another great product by MISSHA as I am starting to feel they are seriously upping their game when it comes to the ingredients used in their products.
The Super Aqua Water Cream includes Betula Platyphylla Japonica Juice also known as White Birch and Camellia Japonica Flower Extract, which are two excellent ingredients that condition the skin and have anti-aging benefits.
Additionally, it contains hyaluronic acid which is naturally produced by our bodies, however, when it comes to skincare products, it has a smaller molecular form which makes it possible for our skin to absorb it quickly and benefit from its hydrating benefits.
Moreover, the cream is totally oil-free and packed with other beneficial ingredients such as citric acid, glacier water, and baobab tree extract – all of which are oil-free and amazing for hydrating the skin as well as mildly firming it.
Best for Oily/Combo/Dehydrated Skins
Final Words.
Are you surprised my list is short and pretty basic?
That's because the only message I have to share after suffering through various skin concerns is that the simpler you go the better off you are.
As a beginner, a three-step-routine is all you need to be off to a good start on your journey towards healthy and radiant skin.
As you go along you will start to realize what works and what doesn't do that much for you as well as you will probably want to venture a little further into the unknown and incorporate a few more steps in your routine.
You can. But you don't really have to.
Sticking to what you know it works is a good and already tested solution. I would love to know if you have ever used one or more of my listed products and how did that work out for you.
Be sure to let me know in the comments.