The Skincare Culture is managed by Me – Simone Sydel. I am an esthetician and a huge skincare lover.
I would love to discuss any questions or inquiries you might have, therefore you can email me at info@theskincareculture.com and I will get back to you as soon as I can.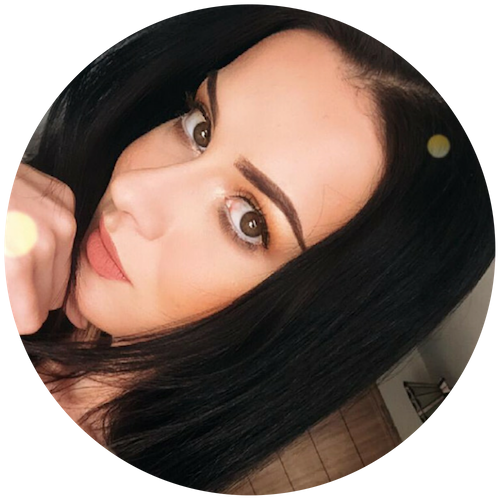 For My Reader
I strive to write informative content that can benefit you in your skincare journey. I also love testing new skincare products so I can provide a better service for my clients as well as honest and unbiased reviews for my readers.
I am affiliated with online stores that sell skincare products. As such, I receive a small commission at no extra cost to you through any purchase made by clicking my affiliate links or banners.
The affiliate relationships do not affect any opinions expressed in each of my reviews, as I also purchase my own skincare products from the same stores for testing and reviewing purposes.
Each of my reviews consists of my own opinion and experience with any given product as well as an accurate recommendation on who can benefit from using it.
Product Review Policies
If you are a company, distributor, or manufacturer that wants to work with me, please note the following:
I am not located in the US or Canada, therefore I only accept international shipments. Please contact me directly for my address.
While I rarely write negative reviews, I reserve the right to publish a review where I point out the product's disadvantages (if any), with no compensation to you.
If you have a review deadline, please specify this before I agree to review the product in question.
If you are a company without an affiliate program, I reserve the right to link to one of your distributors with whom I have an affiliate relationship.
I am unable to provide compensation (payment or refund) if the products are not received by me (i.e gets lost in shipping) and I am not responsible for its cost.
Sponsored Posts
I occasionally accept to write non-review sponsored content. Please note the following:
As required by law, all sponsored posts will be disclosed as paid-for.
I typically reserve sponsored posts for companies during new product launches.
Please contact me for pricing and/or if you need more information.
Sidebar Advertising
I happily welcome sidebar banner ads at The Skincare Culture. Please note the following:
Your banners must be a static image as I am currently unable to post GIFs.
The banners you provide me with cannot be explicitly sexual, violent, or hateful towards anything in any way.
Please contact me for pricing and/or if you need more information.