Sensitive skin is a rare skin type, but it is a frequent skin condition.
Only a small percentage of people are born with sensitive skin, and they often experience irritations even while doing mundane things like washing their skin with tap water.
On the other hand, for people that don't have sensitive skin from birth but are experiencing sensitivity, chances are that something led to the sensitivity to occur.
This could be due to using various cosmetic products that are not tolerated well by the skin. Sometimes the products are too harsh (often the case with products designed to fight acne).
Other times the skin simply won't accept a product. It will eventually start to rebel against it as a way of letting you know there's something wrong there.
But there's one thing that is essential for all skins, and that is cleansing.
Cleansing is also one of the most painful and uncomfortable things to do when you experience sensitivity for one reason or another.
In this article, I will share the seven best cleansers for sensitive skin that won't cause a reaction and will leave your skin feeling clean and nourished instead of dry and angry.
The 7 Best Cleansers For Sensitive Skin (Esthetician Approved)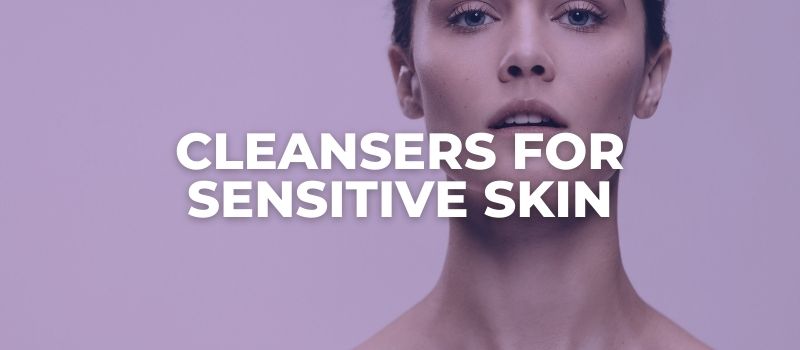 NB:
What if I told you I can show you how to never have acne again?
If you have acne and want it gone
,
read this message
.
[ninja_tables id="7494″]
Aveeno – Ultra-Calming Foaming Cleanser – $7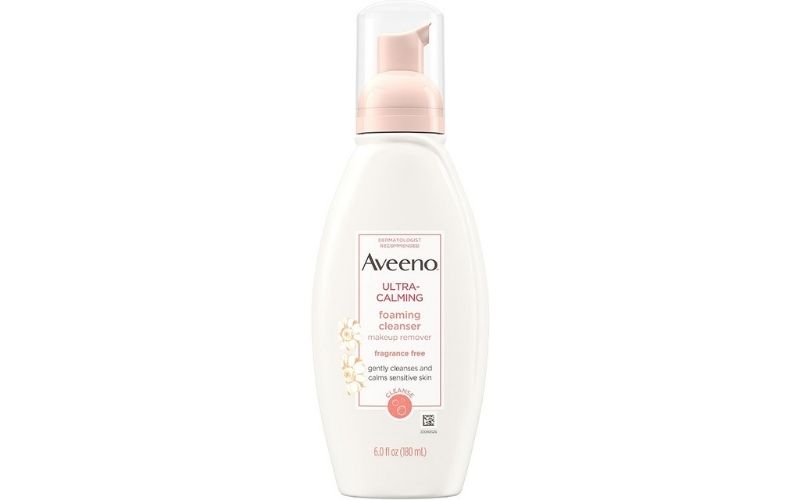 The Aveeno Ultra-Calming Foaming Cleanser is the most affordable product on this list and the most worth it, given its large size (180ml).
It is a gentle foaming cleanser that doesn't contain any known irritants such as dehydrating alcohols, fragrances, or actives such as hydroxy acids or benzoyl peroxide.
It contains gentle ingredients, including oat, kiwi, blackberry, and feverfew, that work to calm redness and soothe sensitive skin.
It is best for both sensitive skin types and sensitized skin that has been damaged by the use of other harsh products.
Neutrogena – Ultra Gentle Hydrating Daily Cleanser – $8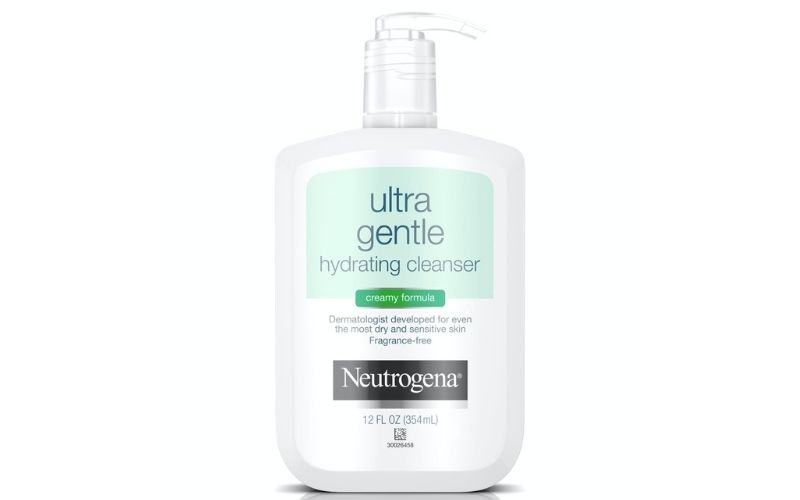 Neutrogena's Ultra Gentle Hydrating Daily Cleanser is the creamy version of the very similar Ultra Gentle Daily Cleanser.
I recommend the Ultra Gentle Hydrating Daily Cleanser because this formula is free of fragrance, while the Ultra Gentle Daily Cleanser has a scent.
Given that fragrance is one of the most common causes of skin sensitivity and contact dermatitis, I would recommend the fragrance-free option if your skin is prone to react to fragrant components.
Other than that, the Ultra Gentle Hydrating Daily Cleanser has a short and straight to the point ingredient list with very mild cleansing agents that won't strip and dry out your skin.
Vanicream – Gentle Facial Cleanser – $9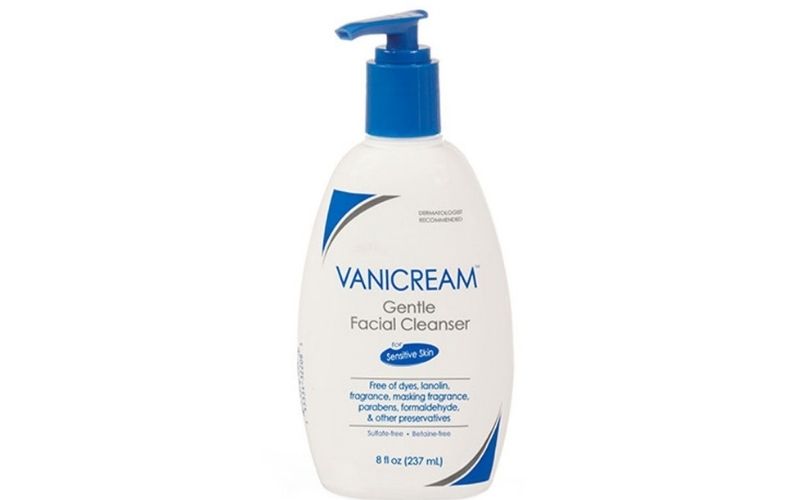 Vanicream Gentle Facial Cleanser is best for sensitive skin and skin that's going through post-procedure healing, such as after chemical peels, microneedling, or laser treatments.
It can also be used by people whose skin is getting used to the harsh effects of prescription medication such as isotretinoin and topically applied tretinoin.
It has a smooth texture, and it leaves the skin feeling clean and soft after cleansing. The only thing that may put some people off it is the slightly chemically scent to it; however, this cleanser doesn't have any added fragrance that can potentially cause irritation, so the scent is purely from the ingredients present.
It's very similar in texture, scent, and performance to the La Roche Posay Toleriane Softening Foaming Gel, which is available to the European market.
Eucerin – Gentle Hydrating Cleanser – $14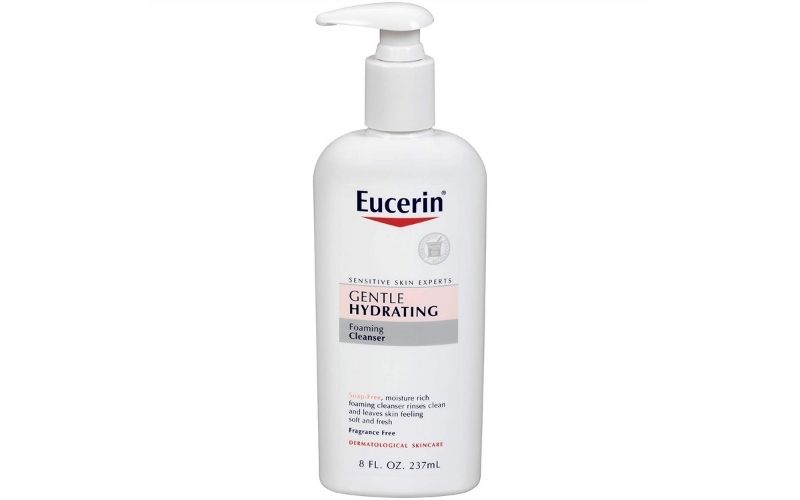 Eucerin's Gentle Hydrating Cleanser has a gel consistency that foams up to create a moisture-rich lather when in contact with water.
The cleanser is suitable for all skin types, and even though it's a gel, it's still good for dry and sensitive skin due to the simple ingredients it contains.
The Gentle Hydrating Cleanser can work great as a first or second cleanse.
However, it's probably not a good idea to use it to remove eye makeup because it contains the powerful surfactant sodium laureth sulfate, which can sting the eyes and be a little bit too drying for the thin skin on the eyelids.
La Roche Posay – Toleriane Hydrating Gentle Cleanser – $15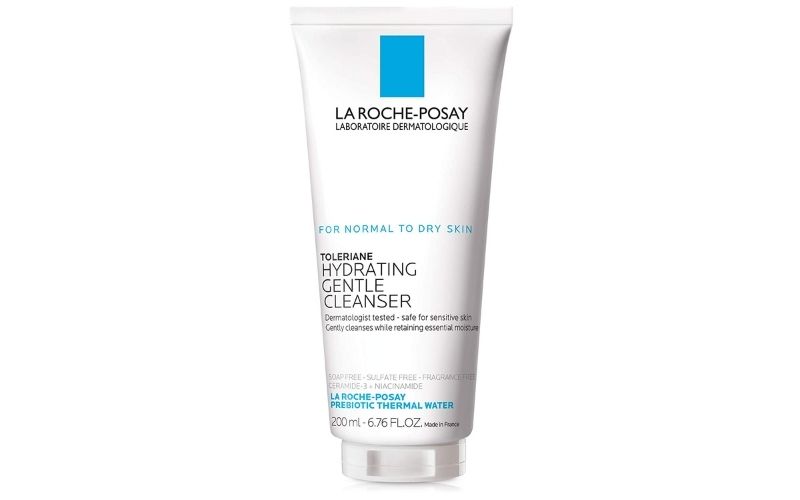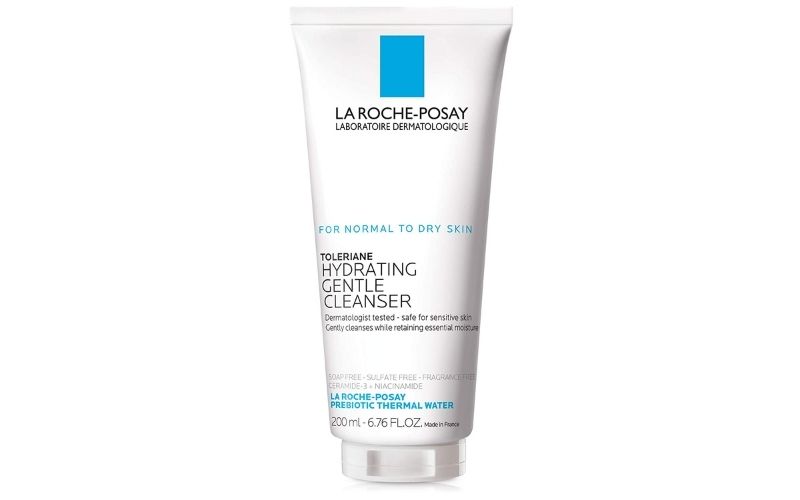 The Hydrating Gentle Cleanser from La Roche Posay's Toleriane range is an excellent cleanser for everyone that struggles with dry and irritated skin.
It is perfect for people going through procedures such as lasers or microneedling and those that are currently getting used to strong prescription treatments such as tretinoin.
Besides that, it can be used as a first cleanser to remove makeup as it is extremely gentle and won't sting the eyes.
The Hydrating Gentle Cleanser contains LRP's exclusive Prebiotic Thermal Water as well as skin-replenishing ceramides, hydrating glycerin, and soothing niacinamide.
It has a milky texture that transforms into a soothing lather when applied and worked on the skin.
Bioderma – Sensibio Foaming Gel – $15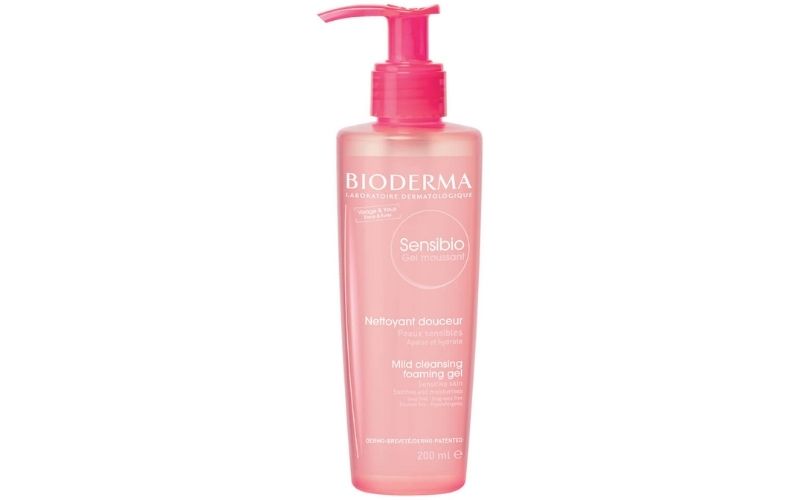 The Bioderma Sensibio Foaming Gel is one of my favorite cleansing gels for dry and sensitive skin. It is fragrance-free, and it contains mild surfactants to lift impurities from the skin and leave it feeling clean and hydrated.
The Sensibio Foaming Gel can be used twice a day; however, while it can remove sunscreen and light makeup, you will probably need to double cleanse if you are wearing heavy and waterproof makeup.
Although mild, this cleanser shouldn't be used on the sensitive eye area because the surfactants can dehydrate the thin skin.
Dr. Sam's – Flawless Cleanser – $22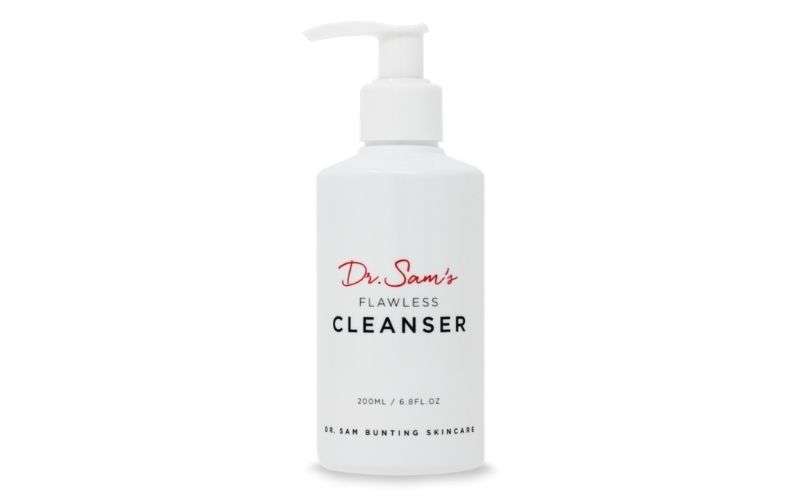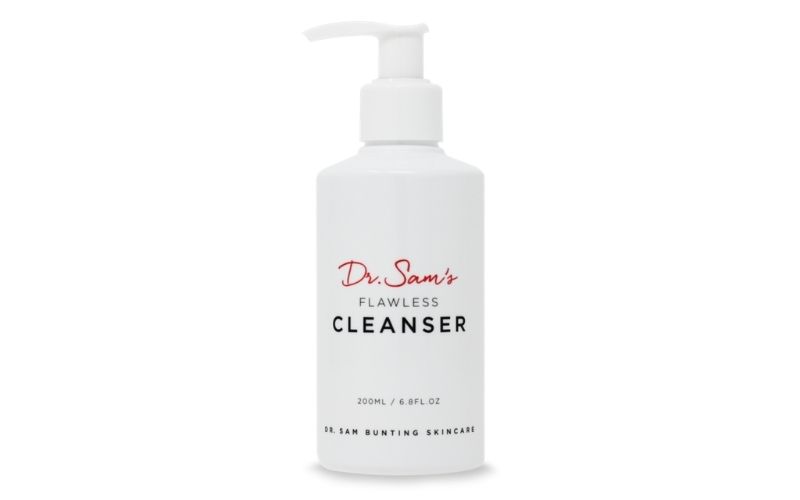 Dr. Sam Bunting is a UK-based dermatologist and YouTuber. I agree with a ton of things she says in her short, 15-20-minute videos as she, like myself, advises a simple approach to skincare.
Therefore, much like her advice, her skincare line also consists of just a few products with a simple, straight-to-the-point action plan and short ingredient lists.
Dr. Sam's Flawless Cleanser is a particularly outstanding product with a thick gel texture that doesn't foam up on the skin.
This can be a little strange to get used to at first, but cleansers that don't foam up are much better for dry, irritated, and dehydrated skins dealing with a compromised skin barrier and excessive moisture loss.
The Flawless Cleanser contains skin-replenishing triglycerides, soothing aloe vera, and allantoin, which is a by-product from uric acid extracted from urea, and it has superb skin-soothing and skin-conditioning abilities.
The Flawless Cleanser is gentle and non-comedogenic; therefore, it can be used by all skin types, including sensitive and rosacea-prone skins.
---
---
My name is Simone and I am a certified skin specialist. I created this website to teach my readers how to take great care of their skin and I also like to occasionally share my honest opinions on skincare products I've tried. You can learn more about me here.
The Acne Solution: Your Ultimate Guide To Flawless Complexion
An extensive, no-nonsense course showing you how to never have acne again, from a licensed Esthetician specializing in oily/acne-prone skin.