I'm sure that by now, you've seen the Green Tea Mask Stick that's going viral on TikTok due to the incredible results it supposedly gives after only one use.
However, even as a certified esthetician and someone who is well aware that achieving healthy and good skin takes time, patience, dedication, and using the right products, I couldn't help my curiosity and decided to give this product a closer look.
And while opinions on the internet are divided between believing that the mask works and entirely rejecting it as a hoax, as always, I want to start by saying that the truth is always somewhere in the middle.
Therefore, in this article, I will give my opinions on the TikTok Green Tea Mask Stick based on my experience in the skincare industry.
I will judge the mask based on ingredients, texture, scent, and whether it has the potential to be a decent product and not a complete hoax.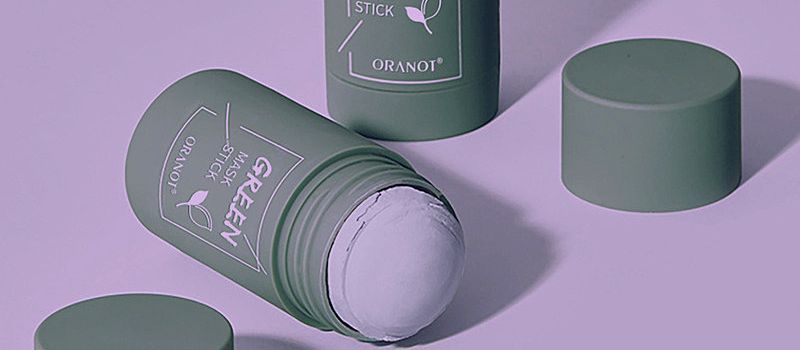 NB:
What if I told you I can show you how to never have acne again?
If you have acne and want it gone
,
read this message
.
What is TikTok's Green Tea Mask Stick, and What Are Its Claimed Benefits?
TikTok's Green Tea Mask Stick is a skincare product carried by different Chinese brands such as Median, Qklovni, Mengsiqi, Ofanyia, etc., that is supposed to soften, brighten, and smoothen the skin.
It is also claimed to be good for acne-prone skin and that it can help with redness and inflammation as well as active pimples.
But the biggest and most apparent claim that's most frequently presented in videos is that it's incredibly efficient in removing blackheads.
TikTok videos that circulate the platform often show a person with acne or an excessive amount of blackheads applying the mask and then leaving it on for a few minutes.
During this time, we usually see the area where the mask is applied turning black, suggesting these are the blackheads that are coming out to the surface to be removed in real-time.
The person in the video would then remove the mask, and the next shot shows clear, flawless, and brightened skin with no blackheads and a beautiful complexion.
However all this looks great, but sadly it doesn't work.
And apparently, it was exposed that someone was pressing chia seeds as blackheads on the areas where the mask is applied to make the advertisement oddly satisfying when the product is wiped away.
And while to most people, it's painfully obvious that this doesn't actually happen, the brands that carry the Green Tea Mask Stick have managed to arouse people's curiosity and sell so many of these masks, making the product go viral.
But besides all this, some reviews clear the air about the product's claims.
They elaborate that the tone doesn't get lighter, but the product manages to remove a few blackheads.
However, strategies like these are still misleading, no matter how ridiculous they look to most people, so while most of us are aware that the product won't do what's advertised, does the Green Tea Mask Stick have at least some benefits for the skin, or it's all a scam?
Is The Green Tea Mask Stick Worth Purchasing?
The Green Tea Mask Stick is sold under different names by different Chinese brands and can be found on many online stores like Amazon, as well as places like Walmart.
The product varies in price, depending on the seller, and can be found in the range of $9-15.
Judging by the ingredient list, the Green Tea Mask Stick is not a bad product and contains ingredients such as soothing green tea extract, vitamin E, hydrating glycerin, anti-inflammatory licorice extract, and kaolin clay, which is a type of clay known to be gentle on the skin and good for acne-prone skin.
The product also doesn't contain any harsh ingredients such as alcohol and fragrance that could potentially damage the skin; however, the one ingredient I'm worried about is stearic acid, which isn't necessarily problematic on its own, but it could clog the pores and cause breakouts for those with acne-prone skin.
The Green Tea Mask Stick texture is similar to a lip balm or a soft wax, and it melts into the skin upon contact.
It also has a very faint, pleasant scent that's not too overpowering.
Overall, I think that the Green Tea Mask Stick isn't necessarily a trash product, but it can be a hit and a miss, depending on your skin type, skin concerns, and your expectations of the product.
Will it remove blackheads after only one use? Absolutely not!
Will it cause some major skin concerns like irritation and inflammatory reactions? Judging by the ingredients, that shouldn't be the case, but as with any other product, it might not work for everyone.
Therefore, if you want to try it, you can, but I don't think you should expect absolute wonders from it.
How Does TikTok's Green Tea Mask Stick Work?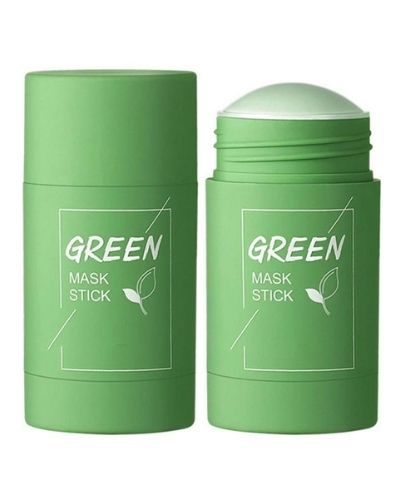 The Green Tea Mask Stick should be applied to clean skin and left for 5-10 minutes before removing it with warm water or a wet cloth.
This is a pretty standard mask application; however, as an esthetician and someone who pays close attention to keeping everything sanitary when working with clients, I'd suggest you use a small spatula to scrape a little bit of product from the packaging and apply it to the skin.
Pressing the stick directly to your skin will contaminate the product and leave bacteria on it.
So if you want to keep everything nice and clean, avoid touching the product with your fingers or pressing it directly on the face.
Best Alternative Products for Getting Rid of Blackheads
Getting rid of blackheads can't happen overnight, and it's even less possible without a professional treatment such as a chemical peel.
However, having a skincare routine consisting of products that contain ingredients such as exfoliating acids and retinoids and being consistent with it will yield results over time.
Therefore, below I will list my five favorite products that will help you get rid of blackheads with consistent use.
These are leave-on products that will work much better than a mask you would have to remove after a short time.
Paula's Choice – CLEAR Anti-Redness Exfoliating Solution with 2% Salicylic Acid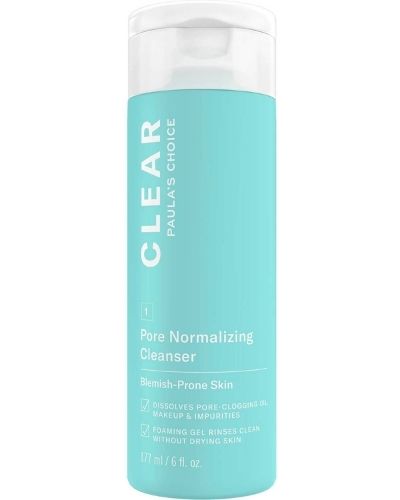 Paula's Choice Anti-Redness Exfoliating Solution is a lightweight toner that contains 2% salicylic acid, which is an ingredient that's known to be effective at getting rid of blackheads and preventing breakouts.
This product also contains green extracts, which is a calming and anti-inflammatory agent, making this toner perfect for those with sensitive skin that's prone to redness.
COSRX – BHA Blackhead Power Liquid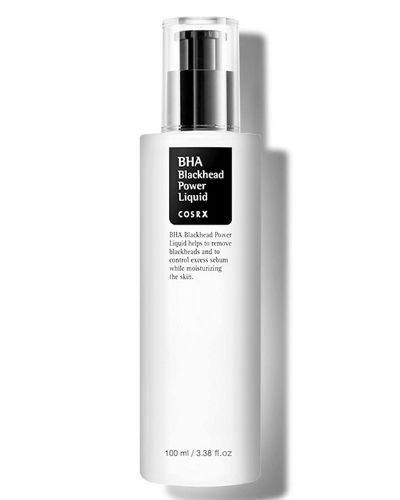 The COSRX BHA Blackhead Power Liquid is a leave-on exfoliant containing 4% Betaine Salicylate, a gentle form of salicylic acid that's perfect for those with sensitive skin.
This product also contains niacinamide, an ingredient that brightens the skin and reduces the appearance of pores, as well as moisturizing arginine and soothing panthenol to help keep the skin soft, smooth, and hydrated.
Paula's Choice – 10% Niacinamide Booster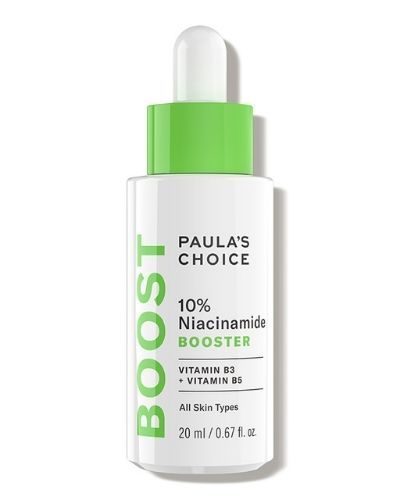 Paula's Choice 10% Niacinamide Booster is a treatment that might not necessarily work against blackheads on its own; however, when paired with an active ingredient such as salicylic acid or a retinoid, it will help dissolve them and keep them at bay.
This product contains 10% niacinamide, which helps brighten the skin, reduce the appearance of large pores, and improve the skin's overall texture.
It also contains hyaluronic acid as well as moisturizing allantoin, soothing panthenol, and anti-inflammatory licorice extract.
It comes in a glass bottle and has a lightweight consistency that sinks into the skin while leaving a beautiful glow behind.
La Roche Posay – Adapalene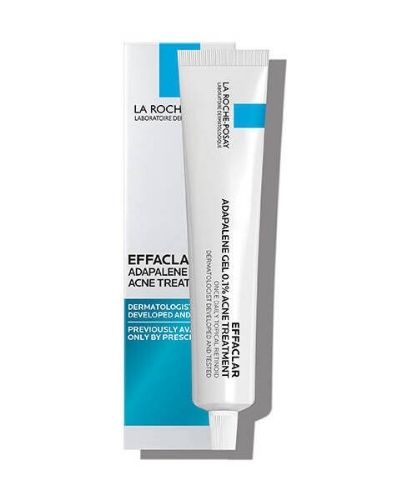 La Roche Posay's Adapalene is a retinoid gel commonly used to treat acne; however, it can also be used as an effective treatment for blackheads, especially when combined with niacinamide.
Adapalene helps unclog pores, which prevents blackheads and breakouts from forming.
It also speeds up cell turnover, which helps diminish the appearance of fine lines and wrinkles, as well as evening out the skin tone.
iS CLINICAL – Active Serum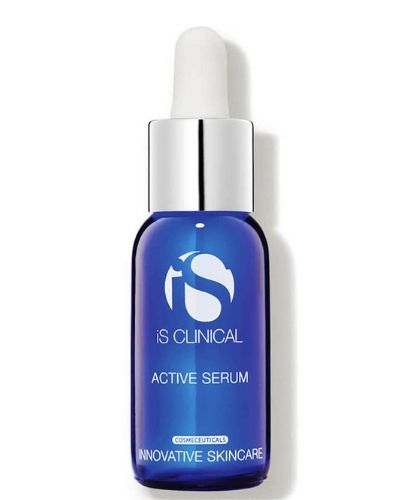 iS CLINICAL's Active Serum is a potent yet lightweight formula that contains a blend of active ingredients that help to diminish the appearance of blackheads, fine lines, and wrinkles.
Some of the key ingredients include white willow bark, which is a natural and gentle alternative to salicylic acid, as well as bilberry and sugarcane, that act as natural exfoliators and alternatives to AHAs.
Lastly, the serum also contains mushroom extract, an excellent brightening agent that helps even out uneven skin tone and unify the complexion.
My name is Simone and I am a certified skin specialist. I created this website to teach my readers how to take great care of their skin and I also like to occasionally share my honest opinions on skincare products I've tried. You can learn more about me here.
The Acne Solution: Your Ultimate Guide To Flawless Complexion
An extensive, no-nonsense course showing you how to never have acne again, from a licensed Esthetician specializing in oily/acne-prone skin.