As a peripheral organ, our skin is the chief barrier against the external environment, ensuring no pathogens enter the body to cause harm.
However, as such, our skin is the only organ exposed to the harsh environment, which can take a toll that eventually becomes visible in the form of premature signs of aging, droopy skin, pigmented spots, redness, irritation, and even inflammatory conditions such as acne.
The bad news is that this process is something you can't avoid, but the good news is that you can slow it down significantly with the help of antioxidants, which are molecules that protect our skin from the damaging effects of free radicals in the environment.
But if you don't know what the heck antioxidants are and the benefits they can offer to your skin, in this article, I will explain why you should make these skin-nourishing molecules a part of your daily skincare routine.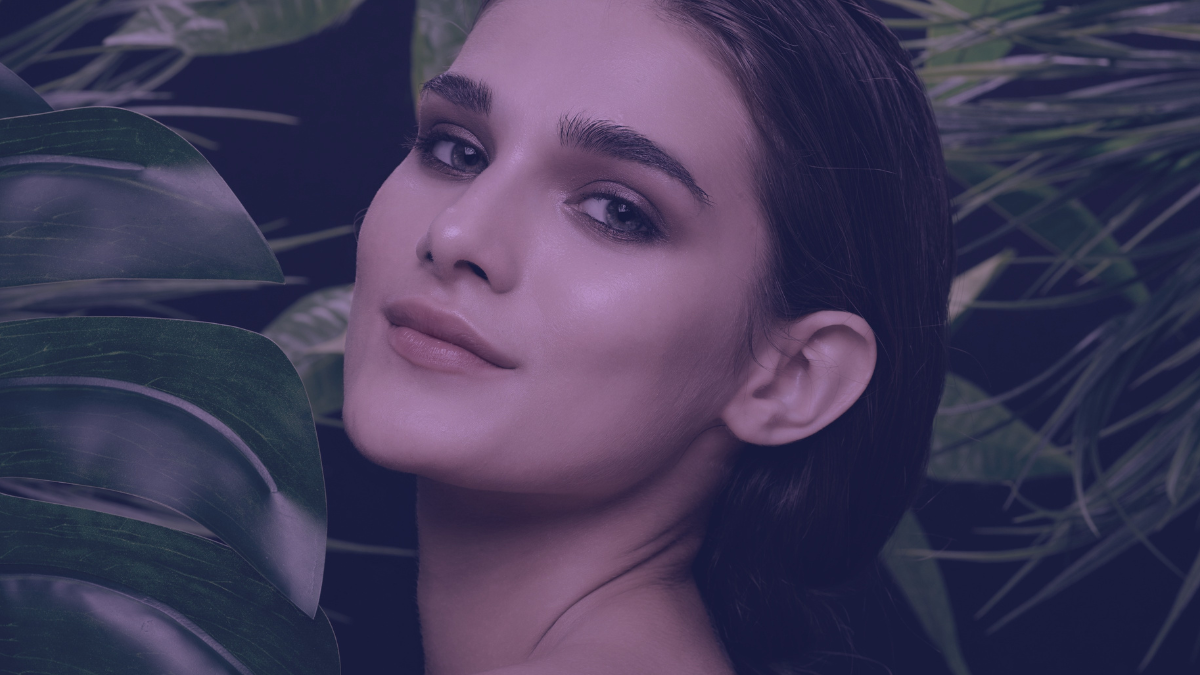 NB:
What if I told you I can show you how to never have acne again?
If you have acne and want it gone
,
read this message
.
What Are Antioxidants & How Do They Work?
Antioxidants are molecules that help your body fight off free radicals, which are unstable molecules that arise in the human body from normal essential metabolic processes, such as breathing and digestion, as well as in response to environmental exposures like UV rays, air pollution, industrial chemicals, cigarette smoke, inflammatory foods, etc.
Free radicals are harmful because they degrade vital parts of our cells, including their membranes, proteins, and DNA, by stealing their electrons through a process called oxidation.
This will, over time, lead to visible changes on the skin, such as dullness, uneven skin tone, discoloration, premature lines and wrinkles, and even acne.
However, antioxidants have been noted to scavenge free radicals by donating an electron to them, thereby neutralizing their damaging effects and preventing or slowing down the oxidation process that leads to skin damage.
This allows the skin to stay healthy and youthful and regain strength to protect itself from environmental stressors such as UV rays and pollution.
Antioxidants are found in many natural sources, including certain fruits and vegetables, drinks, nuts and seeds, etc., but they can also be used topically, which is a fantastic way to give your skin a direct boost of nutrition.
Here are some popular antioxidants that are great for your skin:
Vitamin A (Retinol)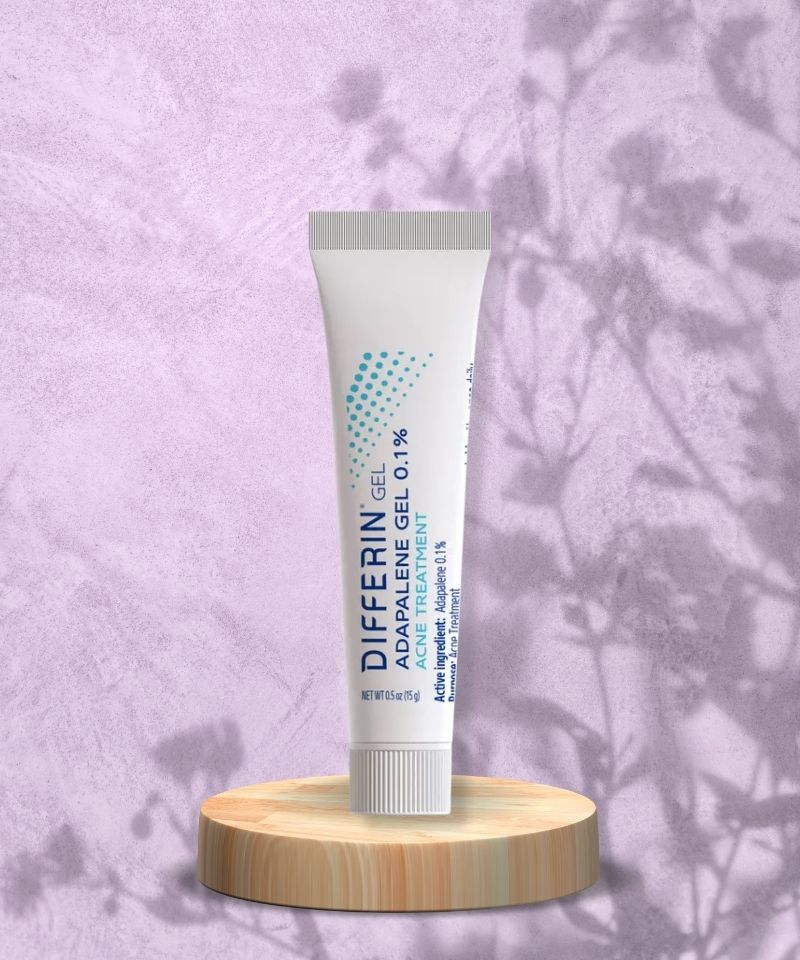 Best for acne, skin aging, hyperpigmentation, uneven skin tone, and texture.
A derivative of vitamin A, retinol is a powerful complexion-improving agent and an effective anti-aging ingredient.
It has a small molecular structure which gives it the ability to penetrate deeper into the skin and bind to retinoid receptors in the cells, changing their behavior and ultimately enhancing collagen production and cellular turnover.
This action will have various effects on the skin, including clearing the pores of sluggish dead skin cells stuck inside, decreasing active acne, refining uneven skin tone, fading hyperpigmentation, and reducing wrinkles.
Vitamin A derivatives come in over-the-counter or prescription-strength options, and regardless of the choice you go for, your skin will truly benefit from this component.
Best vitamin A serums:
Vitamin B3 (Niacinamide)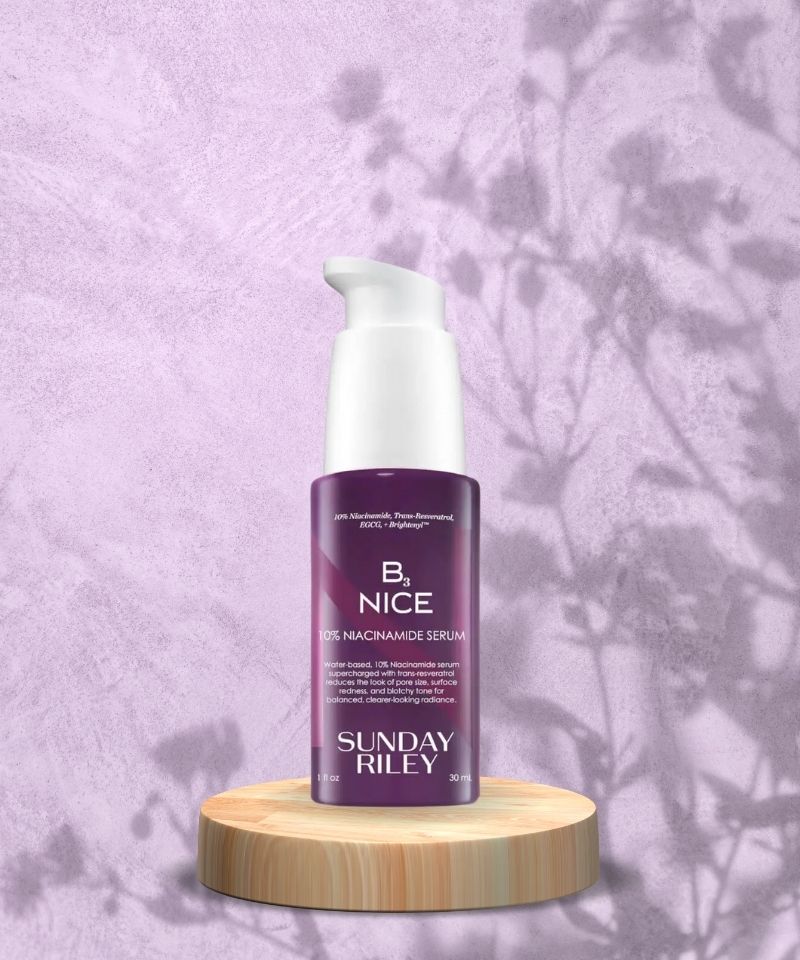 Best for acne, hyperpigmentation, uneven skin tone, and sensitive skin.
Vitamin B3, known as niacinamide, is a powerful antioxidant that improves the skin's texture by increasing the natural production of ceramides, which help maintain the skin's protective barrier.
This will help minimize water loss and increase skin hydration, which can improve the appearance of dryness and wrinkles, which are exacerbated when the skin is dehydrated.
In addition, niacinamide also has fantastic anti-inflammatory properties, making it particularly good for acne-prone skin due to its ability to reduce redness and inflammation and keep breakouts at bay.
Finally, niacinamide also has brightening properties due to acting as a melanin-inhibitor that cancels the overactivity of the enzyme tyrosinase, which is responsible for encouraging the melanocyte cells to produce excess melanin, a brown pigment that darkens the skin following inflammation, trauma, or injury.
This will help even out skin tone and reduce the appearance of existing hyperpigmentation while preventing new uneven skin cells from forming.
Best niacinamide serums:
Vitamin C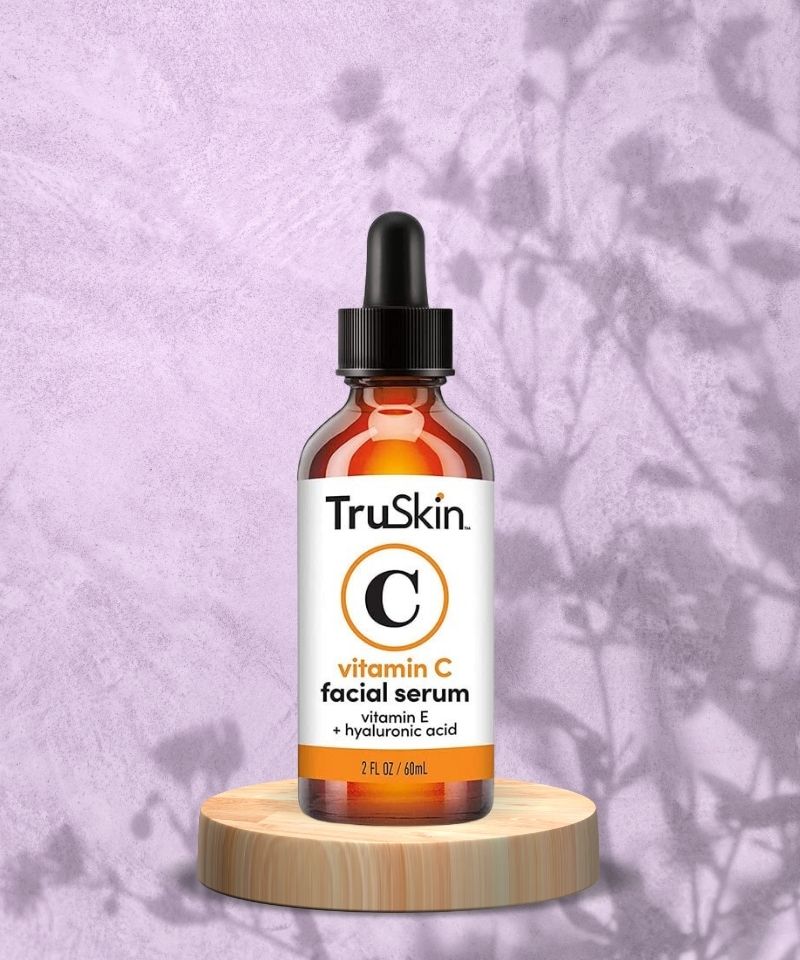 Best for hyperpigmentation, uneven skin tone, texture, and sun-damaged skin.
An absolute favorite in the skincare world, vitamin C is probably the most studied and recommended antioxidant on the market.
Vitamin C helps regenerate and protect the skin from sunlight, pollution, and other harmful aggressors that cause oxidative stress.
It's also a powerful melanin inhibitor, meaning it helps minimize existing hyperpigmentation while preventing new dark spots from forming.
Finally, vitamin C also helps refine the skin's texture by smoothing out wrinkles and fine lines and boosts collagen production, improving skin firmness and elasticity.
Best vitamin C serums:
Vitamin E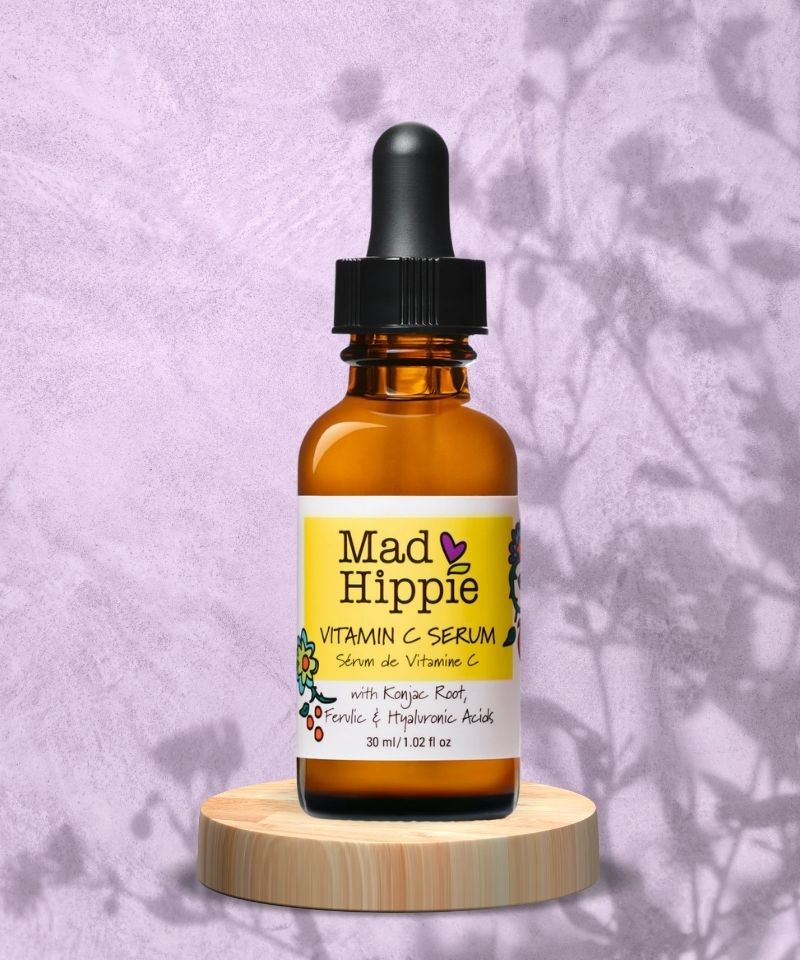 Best for wound healing and damaged and irritated skin.
This powerful antioxidant is widely recognized for its soothing and healing properties.
Vitamin E helps calm the skin when it's damaged or irritated by repairing the broken barrier to speed up wound healing and reduce scarring.
Vitamin E also strengthens the skin's barrier and helps it become more resilient against environmental aggressors, such as UV rays, free radicals in pollution, and other environmental stressors.
It can also protect the skin's oils from oxidation to help prevent transepidermal water loss (TEWL), keeping the skin hydrated, plump, and healthy.
There are around eight different forms of this vitamin, and the most common ones found in skincare products are tocopheryl acetate and tocopherol.
Topically applied, vitamin E can also be beneficial for conditions like acne, sun damage, and other forms of skin injuries, such as cuts, burns, and scrapes, as it gives healing support for irritated and damaged skin.
Best vitamin E products:
Coenzyme Q10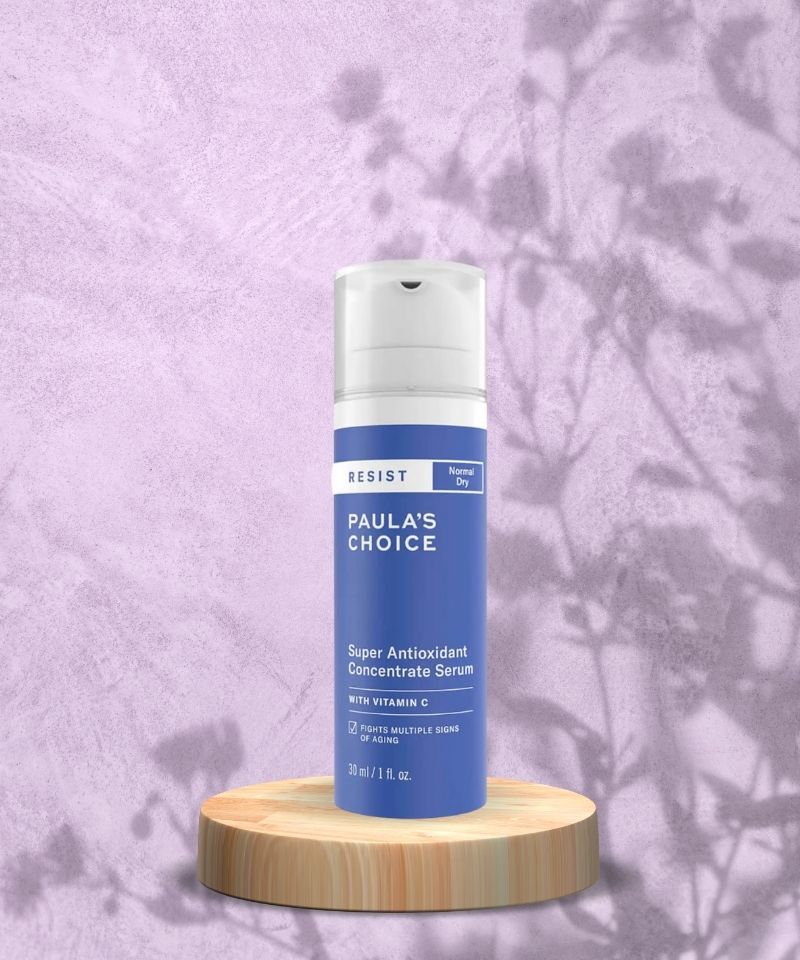 Best for reversing signs of skin aging, reducing the appearance of lines, and plumping deep wrinkles.
Coenzyme Q10, also known as ubiquinone, is naturally found in the body and present in every skin cell.
It's considered a powerful antioxidant as it helps protect against oxidative damage from UV exposure that can accelerate signs of skin aging, such as wrinkles, fine lines, and age spots.
Topically applied coenzyme Q10 increases cell activity and provides the cells with energy by stimulating the production of ATP (adenosine triphosphate) molecules, which are essential for cell metabolism and development.
This action increases the cellular renewal process, which helps repair damaged skin and leads to visible skin changes, such as faded hyperpigmentation and sun spots, as well as a reduction in the appearance of wrinkles and fine lines.
It also helps protect against skin moisture loss, giving the skin a healthy-looking glow.
Coenzyme Q10 can be taken orally or used topically, and it works fantastic in combination with vitamin E to reduce inflammation and protect the skin from further damage.
Green Tea Extract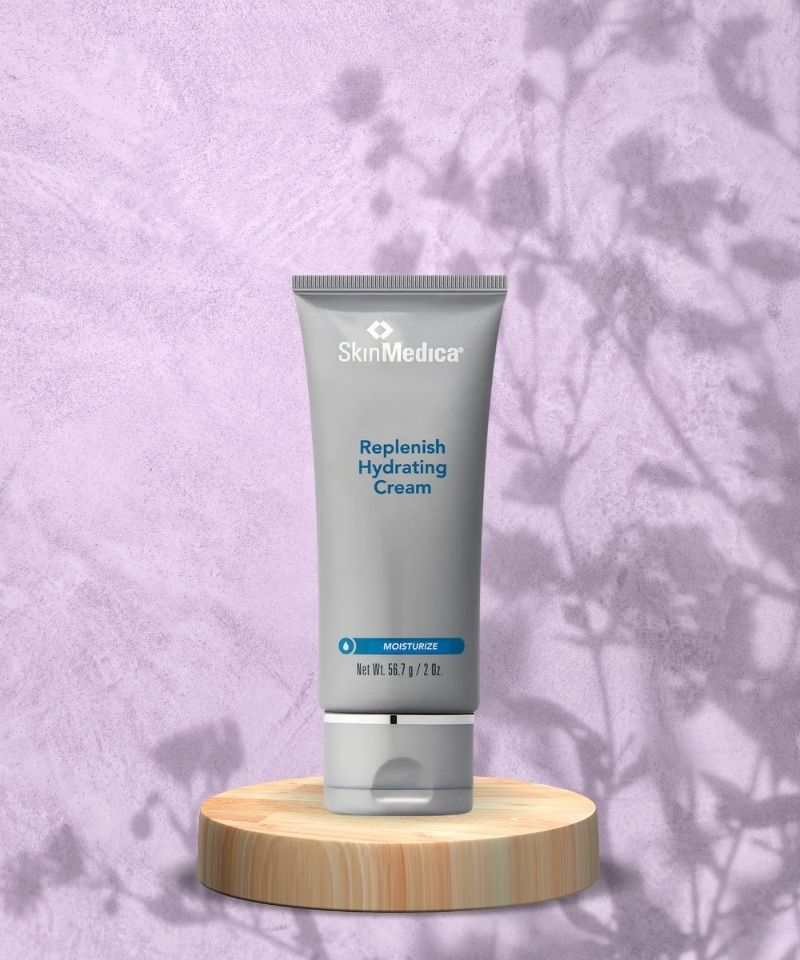 Best for sensitive and photodamaged skin, irritation, and allergies.
Green tea extract is an antioxidant-rich ingredient that helps protect the skin against oxidative damage caused by free radicals.
It has calming properties and can be used to soothe sensitive or irritated skin, as well as allergies or sunburns.
Topically applied green tea extract also reduces inflammation while providing hydrating benefits that help strengthen the skin barrier.
Additionally, some studies have found that green tea extract can potentially increase the level of collagen and elastin fibers by reducing the expression of collagen-degrading enzymes.
This makes green tea extracts a potentially effective anti-aging ingredient besides its ability to improve skin health due to its antioxidant and calming properties.
Best green tea products:
Resveratrol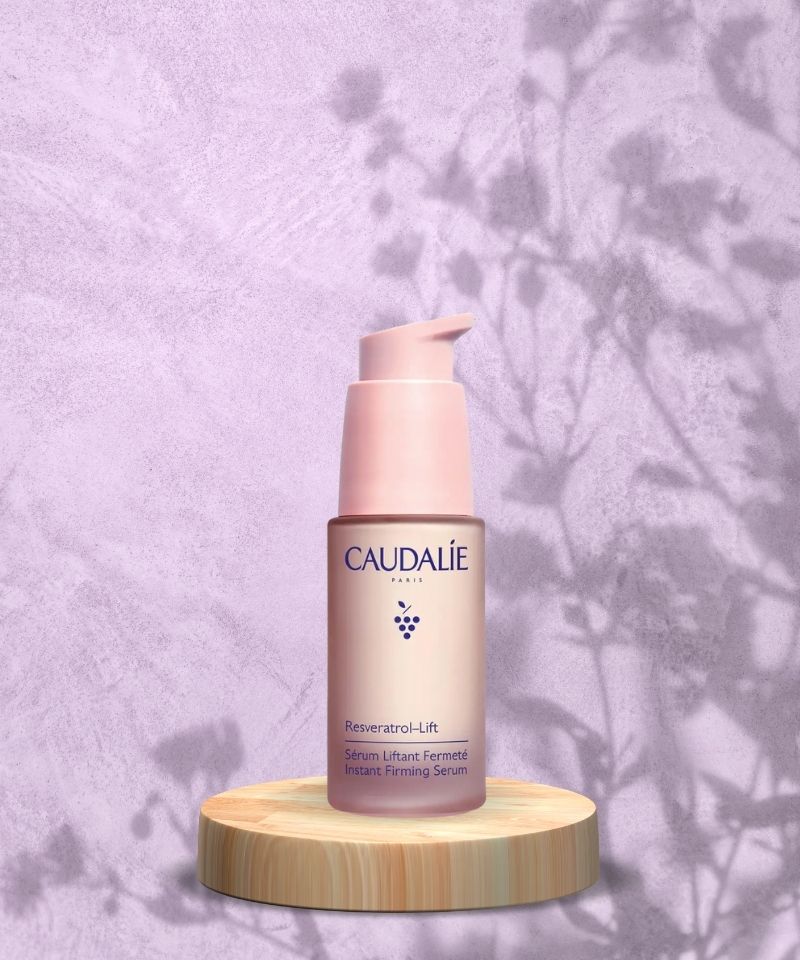 Best for brightening hyperpigmentation, evening out uneven skin tone, and refining skin texture.
Resveratrol is an antioxidant found in the skin of red grapes.
It has powerful antioxidant properties and has traditionally been used for stomachache, urinary tract infections, fungal diseases, and soothing inflammation on the skin.
When applied topically, resveratrol helps improve skin tone and boost cell renewal, leading to brighter, more luminous skin.
It also has the ability to reduce melanin production and brighten existing hyperpigmentation.
Resveratrol does this by activating AMPK, a protein that, when activated, inhibits MAPK signaling pathways and results in autophagy, a process by which a cell breaks down and destroys old, damaged, or abnormal proteins and other substances in the fluid inside it.
The breakdown products are then recycled for important cell functions, including cell renewal, which leads to visible changes on the skin, such as smoother, brighter, and more uniform complexion, along with reduced free radical damage and the appearance of wrinkles.
Best resveratrol serums:
Bakuchiol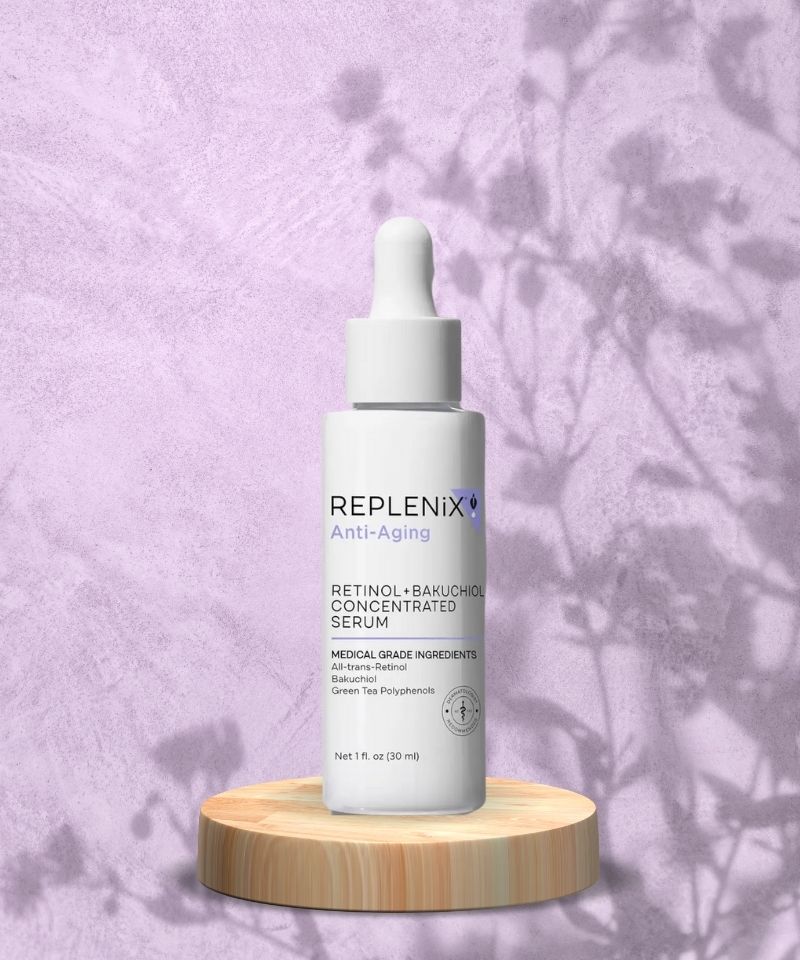 Best for refining skin texture, evening out uneven skin tone, reducing fine lines and wrinkles, and calming inflammation.
Bakuchiol is a plant-based antioxidant that has been gaining popularity in the skincare market due to its remarkable ability to deliver some benefits of traditional retinols without harsh side effects like redness, dryness, irritation, and peeling.
Bakuchiol is a meroterpene, which is a chemical compound with a partial terpenoid structure.
Terpenophenolics are compounds that are part terpenes, part natural phenols, and they have the ability to fight against both oxidative damage and inflammation.
Bakuchiol has consistently shown a broad range of anti-aging effects when applied to the skin, and it has been proven to increase cellular activity and boost antioxidant activity in the cells.
Along with that, bakuchiol is also effective in soothing inflammatory reactions and improving epidermal regeneration, meaning it helps refine the skin's texture and reduce the result of free radical activity, such as wrinkles, age spots, and other signs of aging.
It also protects against environmental stressors, making it an excellent ingredient for sensitive skin.
Best bakuchiol serums:
How Antioxidants Benefit the Skin
Here are all the ways antioxidants can benefit and improve your skin:
Brighten Uneven Skin Tone
One of the main effects free radicals have on the skin is causing uneven skin tone and pigmentary issues by triggering inflammation and stimulating extra melanin production.
This results in the appearance of dark spots, age spots, and other forms of hyperpigmentation.
However, topically applied antioxidants can not only help prevent the overstimulation of the melanin-producing cells but can also reverse the existing hyperpigmentation and uneven skin tone, leading to a brighter, more uniform complexion.
Improve Skin Texture
Antioxidants help preserve collagen, a protein that maintains skin elasticity. Therefore, regular use of antioxidants can help improve the appearance of wrinkles and lead to a more refined complexion.
Additionally, some antioxidants, such as niacinamide, can also balance skin's oil production, thus minimizing the appearance of enlarged pores and smoothing out uneven skin texture caused by oil plugs.
Repair the Skin Barrier
The skin barrier is the outermost layer composed of oils, proteins, and lipids that act as a natural defense against environmental damage.
However, when the skin barrier is damaged due to environmental stressors, certain skincare mistakes such as over-exfoliation or taking certain medication, issues such as sensitivity, dehydration, and irritation start to occur.
Antioxidants mitigate these effects by increasing the natural production of ceramides, providing hydration in the deeper layers of the skin, and protecting from oxidative stressors that can further damage the skin.
Soothe Inflammation
Some antioxidants, such as green tea extract, resveratrol, and bakuchiol, have natural calming properties that can help soothe the skin and reduce inflammation.
This makes them great ingredients for those with sensitive skin, rosacea, eczema, and other inflammatory skin conditions.
Reduce Acne
The combination of free radical damage, environmental stressors, and an unhealthy lifestyle can exacerbate inflammatory skin conditions such as acne.
However, antioxidants can help reduce the severity and frequency of breakouts by calming inflammation, balancing oil production, and reducing the overgrowth of bacteria that leads to breakouts.
Antioxidants can also help fade post-inflammatory hyperpigmentation, making them a fantastic choice for preventing and treating acne scarring.
Reverse Sun Damage
UV rays can cause significant damage to the skin, resulting in accelerated skin aging, pigmentary changes, and textural irregularities.
However, antioxidants can mitigate this damage by protecting the cells against the harmful free radicals in UV rays and helping them repair and turnover faster.
This will lead to the old, irregular cells shedding off the skin's surface and making way for new and healthy cells that will result in a brighter, smoother, and more even complexion.
Improve Signs of Skin Aging
Finally, antioxidants can help slow down and reverse the signs of skin aging.
Their ability to protect against free radical damage and increased cellular turnover will lead to a youthful appearance with fewer wrinkles, improved skin elasticity, and better overall texture.
In addition, certain antioxidants, such as vitamin C, can also strengthen blood vessels and reduce inflammation commonly associated with aging skin.
This will result in a healthier complexion with consistent coloration from within.
Prevent Skin Cancer
Some studies suggest that antioxidants may help prevent some skin cancers.
Vitamin E, in particular, has been shown to reduce the risk of melanoma by reducing UV-induced DNA damage in skin cells, absorbing energy from UV light, improving the ability of skin and veins to act as protective barriers, and providing potent anti-inflammatory effect that improves cell health.
It is important to note, however, that antioxidants alone may not be enough to protect the skin from the harmful effects of UV rays and should always be used in combination with a broad-spectrum sunscreen.
Natural Sources of Antioxidants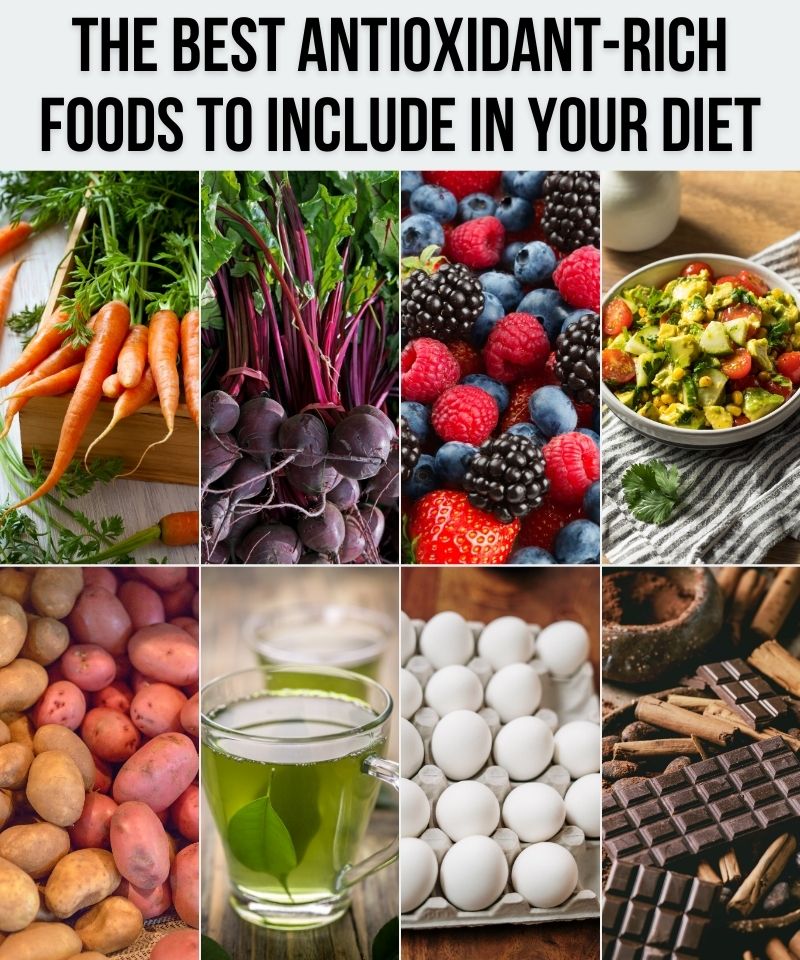 When trying to minimize free radical damage in the skin and improve the appearance of skin aging, redness, acne, irregular texture, uneven skin tone, and other skin issues, topical antioxidants are only one part of the equation.
While creams and serums packed with antioxidants can be helpful, it is also important to ensure that you are getting enough antioxidants through your diet.
This is because, besides receiving nourishment from topical products, our skin also receives oxygen and nutrients from the blood and food we eat.
Therefore, if you want the maximum benefits of antioxidants, ensuring your daily menu consists of an antioxidant-rich diet that promotes cellular healing and reduces damage from free radicals is important.
Some of the best antioxidant-rich foods include:
Carrots – rich in vitamin A and beta-carotene, carrots can help reduce oxidative damage and encourage cellular turnover and renewal, making them an excellent anti-aging food.
Beetroot – with a high vitamin C content to reduce the overactivity of enzymes that cause hyperpigmentation and a dull complexion, beetroots can reduce oxidative stress and encourage healthy cell renewal, which will reduce the premature signs of aging and consequences of inflammation.
Berries – blueberries, blackberries, and raspberries, are rich in antioxidants, which stimulate the action of enzymes that help repair cell damage and promote cellular turnover, leading to improved skin radiance and diminished lines and wrinkles.
Avocados – rich in healthy fats, which help strengthen the skin barrier and prevent moisture loss; avocados also contain high levels of vitamin E to protect against oxidative damage from sun exposure and environmental stressors.
Sweet potatoes – rich in beta-carotene, vitamin C, and other antioxidants that reduce the signs of aging by increasing collagen production and preventing photoaging; sweet potatoes are a fantastic swap for regular potatoes, which have higher sugar and inflammation-inducing glycemic levels.
Green tea – is packed with catechins and polyphenols, which help reduce inflammation, prevent oxidative damage from free radicals, and improve skin texture.
Egg whites – an excellent source of protein and large amounts of proline, an amino acid necessary for healthy collagen production, which will improve signs of wrinkles and sagging and keep the skin looking plump and young.
Dark chocolate – unlike milk chocolate, which can cause inflammation, dark chocolate is a much healthier alternative packed with flavonoids, a type of antioxidant that helps prevent cellular damage, thus improving premature signs of aging caused by free radicals.
---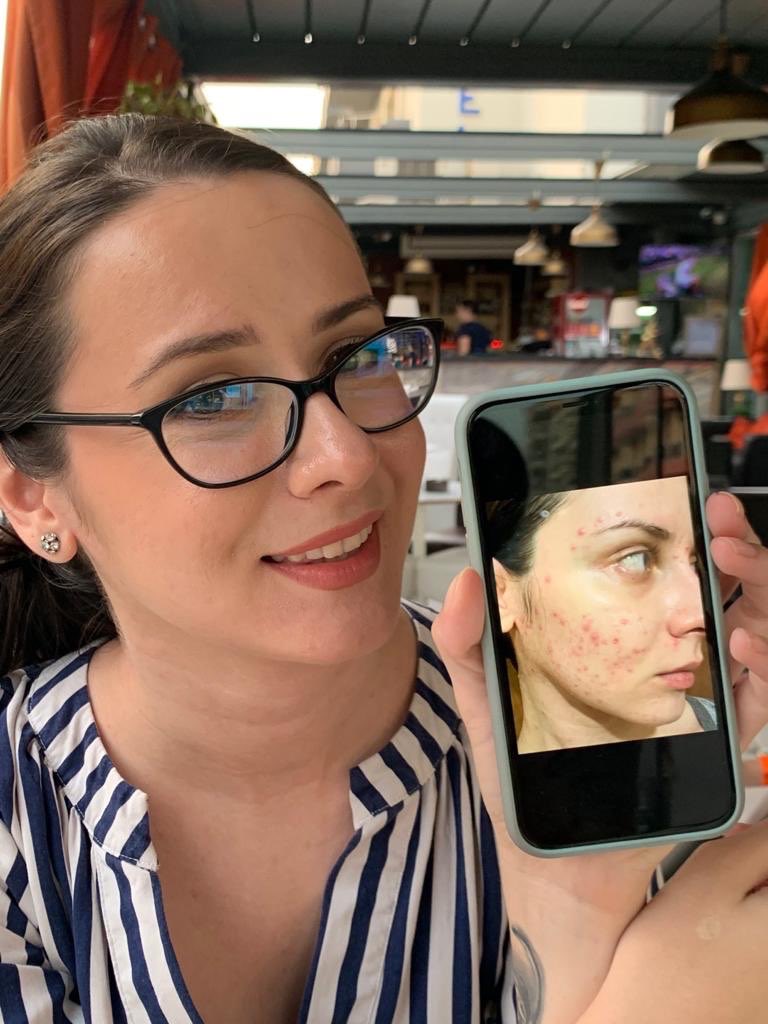 PS: Elevate your skincare routine to new heights with my course, "The Acne Solution".
Whether you're seeking to combat acne, reduce inflammation, or achieve a flawless complexion, this course has you covered.
🌟 Ready to experience the benefits?
Gain a deep understanding of how antioxidants play a pivotal role in skin health.
Learn how to harness the power of antioxidants to combat acne and promote healing.
Discover personalized skincare strategies that align with your unique skin needs.
Access expert insights and practical tips for long-lasting, radiant results.
Your path to clearer, more vibrant skin starts now.
Join countless others who have taken control of their skincare journey with "The Acne Solution" course.
Enroll Now and Unleash Your Skin's Potential
Don't let acne hold you back any longer. Seize the opportunity to achieve the skin you've always dreamed of. Take the first step.
My name is Simone and I am a certified skin specialist. I created this website to teach my readers how to take great care of their skin and I also like to occasionally share my honest opinions on skincare products I've tried. You can learn more about me here.
The Acne Solution: Your Ultimate Guide To Flawless Complexion
An extensive, no-nonsense course showing you how to never have acne again, from a licensed Esthetician specializing in oily/acne-prone skin.