The Paula's Choice Resist Super-Light Wrinkle Defense SPF 30 has been on my daily repertoire and it's funny how I actually bought this product by mistake but ended up liking it a lot.
Don't you just love it when that happens?
Here's my in-depth Paula's Choice Resist Super-Light Wrinkle Defense SPF 30 review, including what I like (and don't like) about this sunscreen: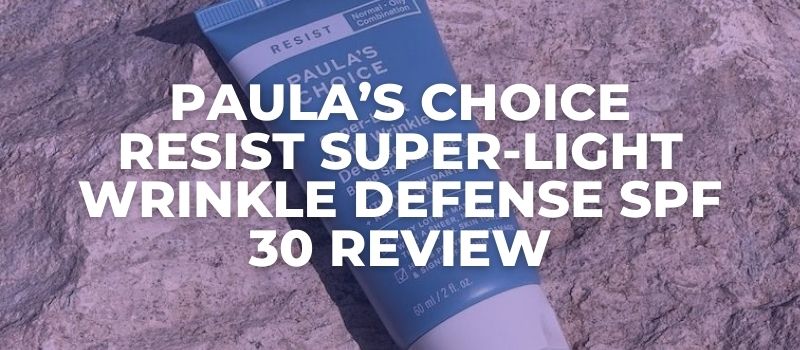 NB:
I can show you how to never have acne again.
If you have acne and want it gone
,
read this message
.
The Product Description
Okay, so on the official Paula's Choice website, it says that:
"Resist Super-Light Daily Wrinkle Defense SPF 30 is an age-fighting formula that protects and fortifies the skin. This unbelievably light and silky moisturizer perfectly preps skin for makeup.The SPF 30 is a significant benefit as it decreases the risk of skin cancer and early skin aging caused by the sun if used as directed with other sun protection measures"
Additionally, it is marketed towards combo and oily skin types as it has a slightly matte finish.
And since my skin has the ability to become unbelievably oily throughout the day, right off the bat, I felt good about it, you know. I just want to stop looking like a grease ball and that's all.
So, I flipped it around and went through the ingredients as I always do before purchasing any skincare product and this is what it contains:
What Are The Main Ingredients?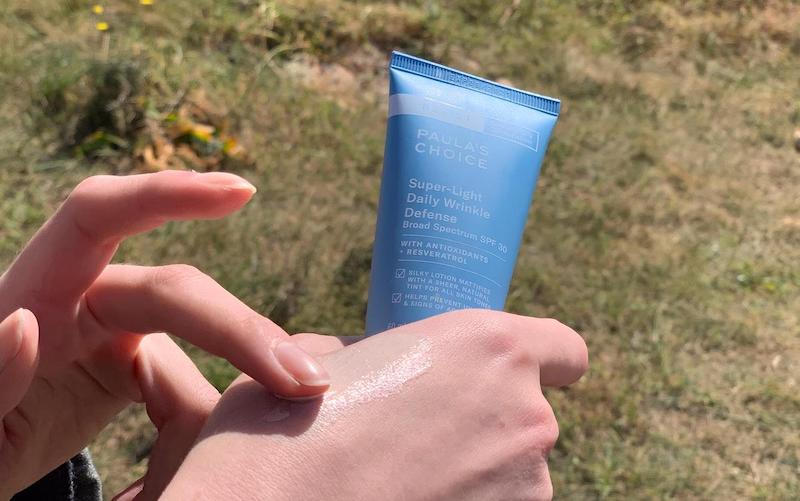 Active Ingredient: Zinc Oxide 13% (broad-spectrum sunscreen agent).
Other Ingredients: Water, Cyclopentasiloxane (hydration), PEG-12 Dimethicone (texture enhancer), PEG/PPG-18/18 Dimethicone (texture enhancer), Lauroyl Lysine (skin-conditioning agent),Sodium Chloride (stabilizer), Trihydroxystearin (texture-enhancing), Dimethicone Crosspolymer ( suspending agent), Resveratrol (antioxidants), Quercetin (antioxidants), Epigallocatechin Gallate (antioxidants), Tocopheryl Acetate (vitamin E/antioxidant), Tetrahexyldecyl Ascorbate (vitamin C/antioxidant), Adenosine (skin-restoring), Bisabolol (skin-soothing), Salix Alba (Willow) Bark Extract (skin-soothing), Punica Granatum (Pomegranate) Extract (antioxidant), Haematococcus Pluvialis Extract (astaxanthin/antioxidant), Hydrolyzed Corn Starch (texture-enhancing/mattifying agent), Polysorbate 80 (texture-enhancing), Hydrated Silica (texture-enhancing/mattifying agent), Triethoxycaprylylsilane (texture enhancer), C12-15 Alkyl Benzoate (emollient texture enhancer), Isopropyl Titanium Triisostearate (texture enhancer), Caprylyl Glycol (preservatives), Hexylene Glycol (preservatives), Ethylhexylglycerin (preservatives), Iron Oxide (CI77491, CI 77492, CI 77499), Phenoxyethanol (preservatives).
That is a lot of ingredients.
Now, I don't want to say that I was put off using this product just because the ingredient list is huge. However, I typically tend to opt for products with a shorter ingredient list, for some reason.
I just prefer it that way. But anyway, let's decode some of the main ingredients, shall we?
Zinc Oxide.
Zinc Oxide is the main ingredient in physical sunscreens that offers excellent protection.
It protects against UVB, UVA II, and UVA I almost uniformly and is considered to be the broadest range sunscreen available today.
It is also highly stable and non-irritating. Therefore, it is suitable for all skin types and skin concerns, including the most sensitive and reactive skins.
However, zinc oxide doesn't come without a disadvantage because zinc oxide isn't cosmetically elegant. Meaning it leaves an annoying whitish tint on the skin.
But this particular Paula's Choice sunscreen doesn't have that issue because of the slight tint it has to cover any possible white cast caused by the zinc oxide.
Read about several other key benefits of zinc.
Resveratrol.
Resveratrol is an ingredient derived from the seed and skin of the red grape. It is a well-studied molecule that has potent antioxidant, anti-inflammatory, and anticarcinogenic properties.
It's basically the ingredient that started the "Red wine is good for you" excuse, except that it's not just an excuse but a living truth.
Applied topically, resveratrol helps protect the skin's surface and helps rebuff environmental aggressors known as free radicals. Additionally, it has significant skin-calming properties that may help minimize redness and inflammation.
Bisabolol.
Bisabolol is one of the active parts of chamomile and it's a clear, oily fluid used in cosmetics for its anti-inflammatory and soothing properties and some mild brightening properties.
Epigallocatechin Gallate.
Or simply said: EGCG is one of the active parts of green tea that is believed to be responsible for its many health benefits and appearance benefits, too, when applied topically.
It is a fantastic antioxidant that also has anti-inflammatory and anti-carcinogenic properties.
Performance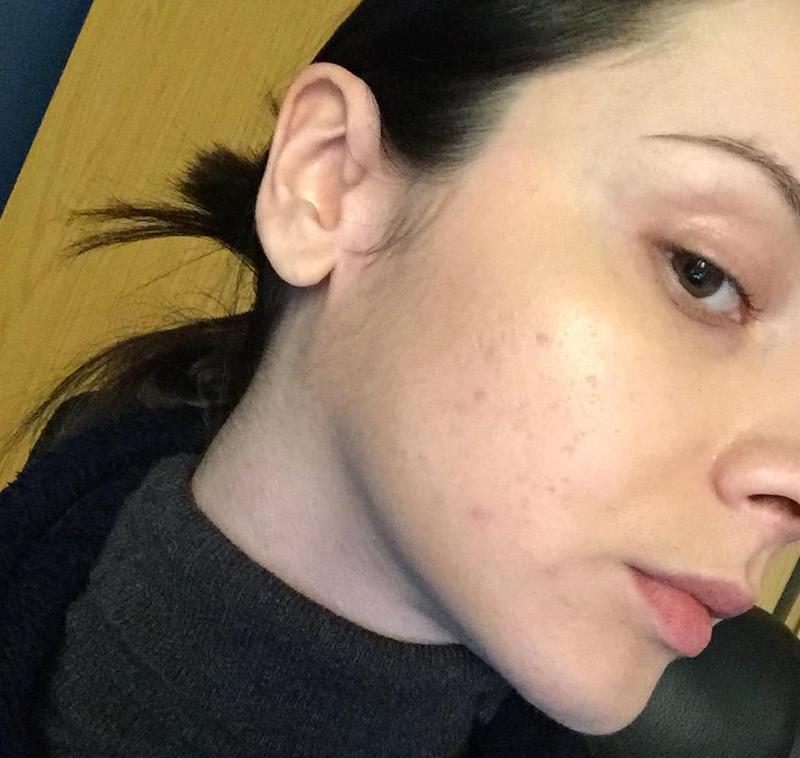 So I started using this product with no expectations at all as it is not really a hyped-up product like some of the other Paula's Choice sunscreens.
Here are the few things I noticed upon the first use:
Texture.
At first sight, this product really looks like it has a thick consistency, which kind of freaked me out a little. However, it gets diluted once you apply it on the skin and it's really something in between being too thin and too thick.
It glides and spreads easily once applied on the skin and it quickly dries out with a matte finish. After a few short moments it feels like there is nothing on the skin and I really like that.
Smell.
It smells like nothing, really. Like all Paula's Choice products, this one doesn't have added fragrance and there isn't even a slight hint of something-something, unlike the BHA exfoliant that also doesn't have added fragrance but it has a slight medicinal smell.
Coverage and finish.
The Resist Super-Light Wrinkle Defense SPF 30 is one of those products that does what it says. Therefore, once it dries out it leaves the skin looking matte and it also adds a tiny bit of sheer coverage.
I'm over the phase of applying heavy makeup on my face like I used to, therefore, this product only is enough for me to use daily without adding foundation or powder on top.
However, if you tend to apply heavier makeup, this could work well as a primer for you as it provides good oil control and will also keep your makeup in place longer.
Where To Buy Paula's Choice Wrinkle Defense SPF30?

The official Paula's Choice website is the place to go if you want to further educate yourself on skincare products and their function and purchase your desired products.
However, since Paula's Choice (unfortunately) doesn't do product deliveries in my country yet, I purchased this product from Amazon, and it was great cause I didn't have to wait for it longer than a few days. The price is also the same.
Sunscreen FAQs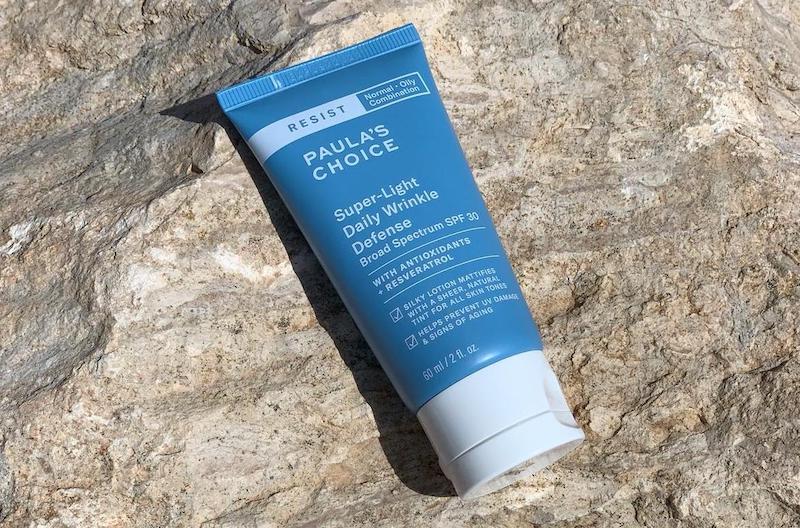 Here are some sunscreen related questions I constantly read online:
Q: Should you wear sunscreen even if you're indoors?
Due to the current situation in the world, most of us are stuck inside most of the time, wondering whether we should be wasting our sunscreen bottles even while we're chilling on the couch.
The answer to this is simple: Yes, you should apply sunscreen on your face and neck even when you're inside unless you are spending most of your time in a super dark room without windows.
The annoying thing with UV rays is that they can penetrate through the window glass and are still capable of doing the same damage to the skin as they would if you were outside.
Q: How long before going out in the sun should you apply sunscreen?
This is a great question so much so that studies have been done to give the right answer to it. However, you've probably heard that you should apply your sunscreen at least 20-30 minutes before going out in the sun.
This isn't done to ensure the sunscreen will "activate" or "start working" about 20 minutes after applying it.
Sunscreens are effective from the moment you apply it on the skin.
However, if you are using other products on top, then you should definitely apply your sunscreen 20 minutes before applying your foundation to avoid moving the product around, thus risking going out with non-adequate sun protection.
---
---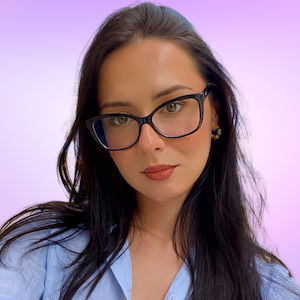 My name is Simone and I am a certified skin specialist. I created this website to teach my readers how to take great care of their skin and I also like to occasionally share my honest opinions on skincare products I've tried. You can learn more about me here.
The Acne Solution: Your Ultimate Guide To Flawless Complexion
An extensive, no-nonsense course showing you how to never have acne again, from a licensed Esthetician specializing in oily/acne-prone skin.