Product reviews are my favorite type of posts to write because I'm a makeup and skincare fanatic and have tried plenty of different products in my time, so I thought I'd share a review of The Ordinary's Glycolic Acid toner.
The Ordinary is known for providing high-quality skincare products minus the expensive price tag they typically come with.
They have created an enormous buzz in the skincare community and are currently one of the most popular skincare brands on the market.
Since I started getting into makeup and skincare, I have tried some excellent toners, so I was pretty intrigued to see how this relatively affordable product would match up with some I have previously used.
This is my review of The Ordinary Glycolic Acid 7% Toning Solution.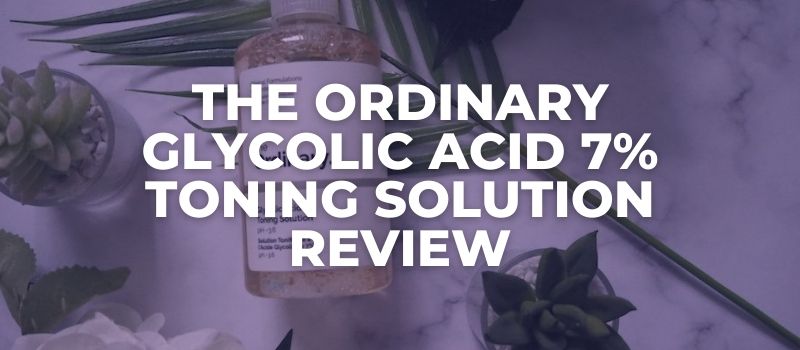 NB:
I can show you how to never have acne again.
If you have acne and want it gone
,
read this message
.
Glycolic Acid 7% Toning Solution – What Are The Claims?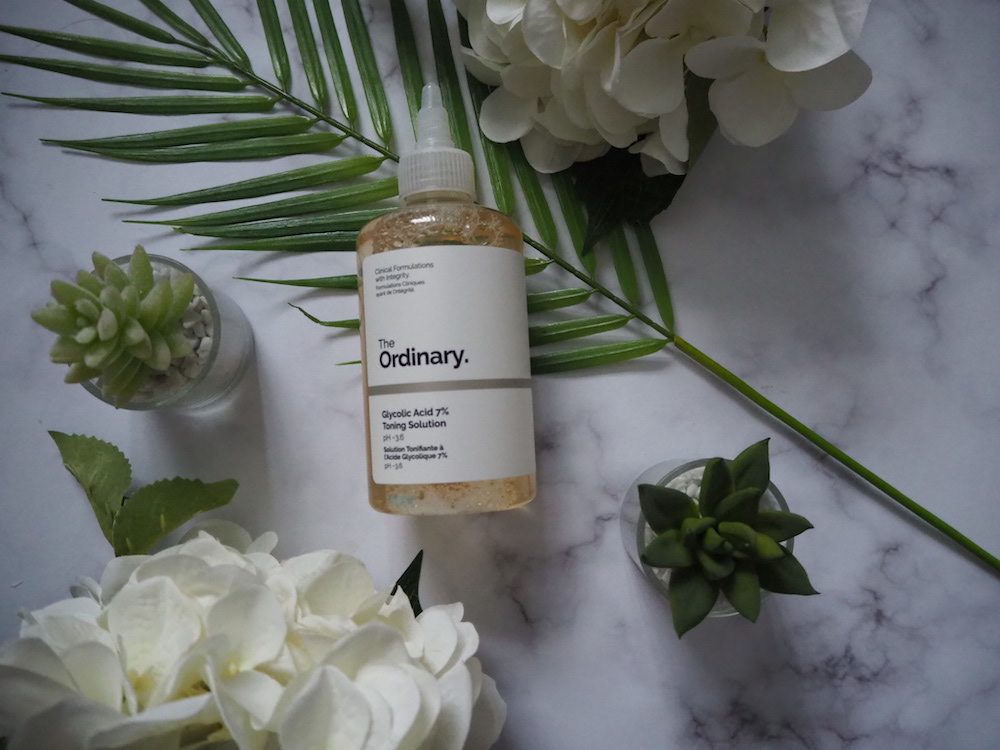 Containing 7% glycolic acid, this toning solution is supposed to provide mild exfoliation for your skin and improve its radiance and clarity.
This formula is also meant to improve the texture of your skin over time.
The toning solution contains a studied Tasmanian Pepperberry derivative to help reduce signs of irritation, redness, and sensitivity often associated with the use of acids.
Tasmanian Pepperberry derivative is of plant origin and varies in color seasonally, making the variation apparent in the formula from time to time.
It is further supported by the inclusion of ginseng root and aloe vera that provide visible radiance and soothing benefits.
The pH of this formula is approximately 3,6 which makes it slightly acidic and non-irritating to sensitive skins.
However, a few contraindications warn against using this toning solution on peeling, broken, or compromised skin.
Importantly, The Ordinary notes that this toner should only be used once a day, and ideally as part of your night-time routine.
I normally use toners in the morning and evening, so I'm glad I took note of this.
It is always advisable to use high sun protection as glycolic acid can make your skin sensitive to the sun, thus prone to free-radical formation and damage.
My First Impression of The Ordinary's Glycolic Acid 7% Toning Solution.
Although the packaging is quite simple, I personally like this aspect of The Ordinary's branding.
The products are minimal and aren't too bright or loud, which I think works perfectly for the brand's ethos of delivering high-quality ingredients for an affordable price.
You also get a lot of liquid in the bottle as it's 240ml for £6.80, which you can't argue with, especially if you're on a budget.
When I first applied the toner on my face, it felt particularly lightweight and gentle.
It also didn't tingle, which is a positive thing as a tingling sensation can often be a sign that a skincare product may be a bit too harsh for your skin.
The consistency is quite thick, and it doesn't run off the cotton pad.
It didn't wow me on my first use, but the proof of how well a skincare product works on your skin usually takes time, so I had that in mind and continued using this product.
My Results After A Few Weeks Of Using The Glycolic Acid 7% Toning Solution.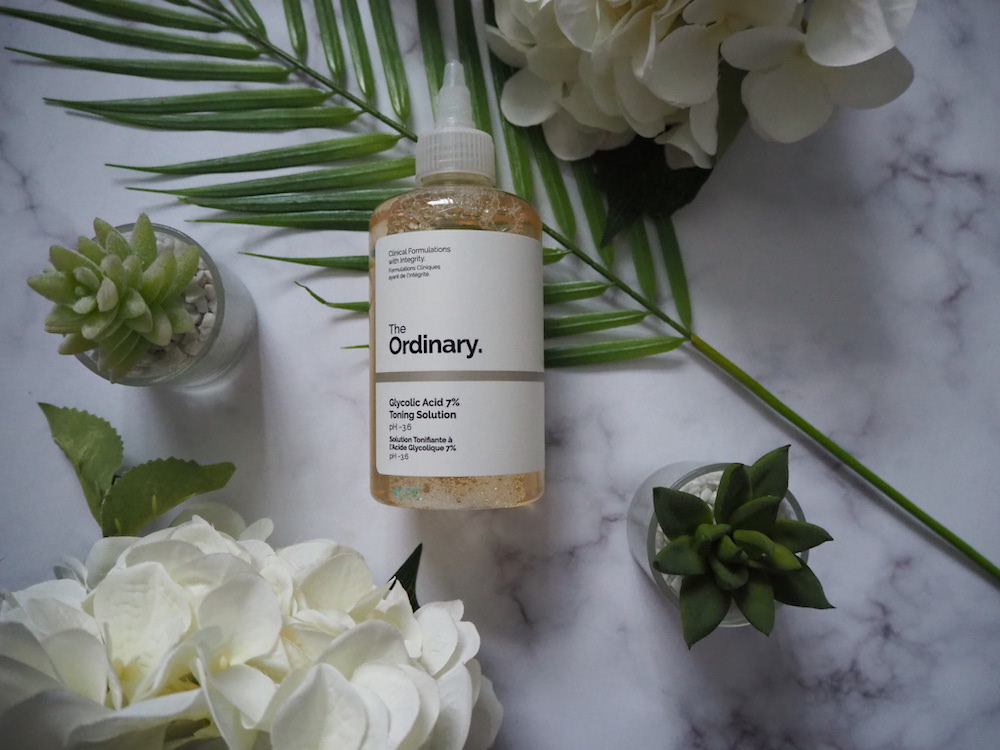 I've been using the Glycolic Toner for a few weeks now and I've got to say, my skin does look more radiant.
I don't think the texture of my skin has ever truly been problematic, but it does feel smoother and any small little bumps I had before have reduced a lot.
Would I say my skin is clearer? Yes, I have seen great results on my skin.
I don't usually suffer from breakouts or spots, but from time to time, I do get the odd spot crop up, and since using this toner, that has pretty much stopped.
I think I'd need to use it for a bit longer to be totally sure that it's the toner working its magic, but I've been very pleased with the results in the few weeks I've been trying it.
One of the biggest things I've noticed is that it doesn't feel as harsh on my skin as other toners or astringents I've tried in the past.
It definitely provides mild exfoliation and I think that's perfect for my oily skin.
So, The Ordinary's Glycolic Toner has 100% met is claims.
Where To Buy The Glycolic Acid 7% Toning Solution?
Costing only £6.80, you can buy this budget-friendly but amazing toning solution on the following websites:
Final Thoughts on The Glycolic Acid 7% Toning Solution.
I've been very impressed with the Glycolic Toner and have noticed pretty significant improvements in my skin since using it.
I love that it's gentle but still manages to give you a more radiant and clearer complexion while enhancing your skin's texture. Especially for £6.80 – what a steal!
Is it the best toner I've ever tried? No, probably not.
I think the Pixi Glow Tonic still holds that spot.
However, it's less than half the price of the Pixi toner and I wouldn't say the results are half as good. So, this is a lovely little toner and especially for those of you who need to watch your expenses!
If you'd like to see more product reviews, along with other makeup and skincare posts, please head over to my site A Woman's Confidence to keep up to date with all the latest in beauty.
---
What is Glycolic Acid?
Glycolic acid is a naturally occurring substance most often found in exfoliating skincare products such as cleansers, toners, moisturizers, and even face masks.
It is an Alpha hydroxy acid with the smallest molecule size, which makes it perfect to be easily absorbed by the skin and enter the ducts, pores, and follicles.
Glycolic acid is a water-soluble acid which acts by loosening the bonds between the dead skin cells and peel them away to provide good exfoliation of the upper skin layer with minimal irritation.
What Does Glycolic Acid Do to Your Face?
Glycolic acid is called the "holy grail for exfoliation" and rightfully so due to effectively removing the outermost layer of dead skin cells from the complexion and revealing brighter and smoother skin.
Products that contain Glycolic acid are used to treat and repair:
scarring
skin discoloration
patches or spots of pigmentation
dull and uneven skin tone
coarse skin texture
sun-damaged skin
premature fine lines & wrinkles
moisture loss
Glycolic acid provides regeneration and repairs the skin by promoting cellular turnover and allowing the evenly pigmented skin cells to regenerate and replace the damage.
It also acts as a humectant which means it can transfer water molecules from the air into the skin tissue and replenish moisture loss.
---
---
This review was a guest feature from Sarah, the founder of A Woman's Confidence.
Her product knowledge never fails to give me all the needed information before deciding if I want to try a new, hyped-about product on the market.
We teamed up and Sarah created a detailed review on The Ordinary Glycolic Acid 7% Toning Solution so you can gather all the necessary information before deciding if this product is going to be beneficial for your skin.
I want to say a massive Thank You to Sarah for providing such a helpful article for my website. Thank you for all the time, effort, and knowledge that you poured into this article.
Make sure to check out her website to find useful tips, tricks, and detailed product reviews.
Blog: A Woman's Confidence
Twitter: @awcblogsarah
Instagram: awomansconfidence
Pinterest: A Woman's Confidence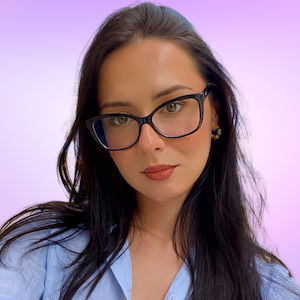 My name is Simone and I am a certified skin specialist. I created this website to teach my readers how to take great care of their skin and I also like to occasionally share my honest opinions on skincare products I've tried. You can learn more about me here.
The Acne Solution: Your Ultimate Guide To Flawless Complexion
An extensive, no-nonsense course showing you how to never have acne again, from a licensed Esthetician specializing in oily/acne-prone skin.