If you are always up for discovering new ways to get your skin looking glowy, smooth, and pretty much flawless, then glycolic acid may very well be the secret ingredient you need in your routine to achieve this.
Exfoliating acids sound a little harsh and unforgiving, however, these ingredients are actually very gentle on the skin and they don't put you at risk of developing skin problems down the line, unlike scrubs.
And although glycolic acid is one ingredient that can be found pretty much anywhere, I still feel like there is a lot to say about it, so in this complete guide to using glycolic acid, I will simplify some complicated and confusing terms you may be seeing on the internet and help you learn how to use this wonderful ingredient for best results.
So, let's start from the beginning.
What Is Glycolic Acid?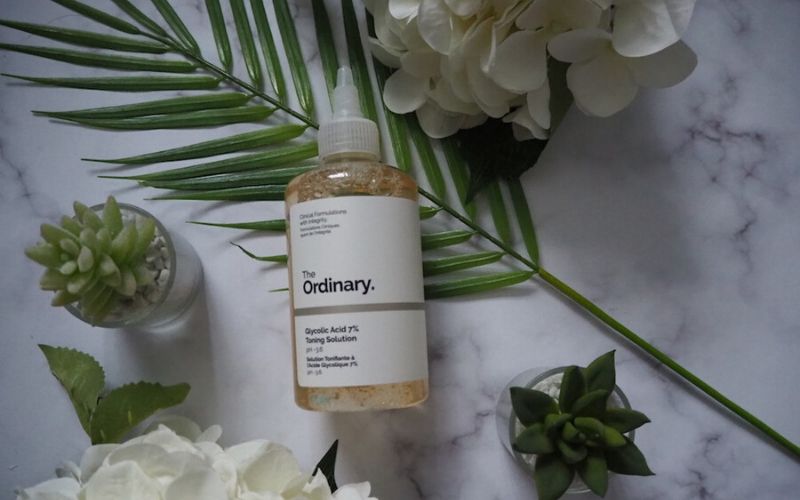 Glycolic acid is a substance that belongs to the family of alpha-hydroxy acids (AHAs) and it is a naturally occurring substance that can be found in sugar cane.
It is the most famous member of the family of AHAs and this is due to the fact that it has the smallest molecular weight which allows it to penetrate the skin easier and work better, basically.
Glycolic acid is also a water-soluble substance, which means that it has the ability to work on the surface layer of the skin, however, it cannot cut through the oil and penetrate deeper than that, so it is most useful for superficial exfoliation.
What Does Glycolic Acid Do To The Skin?
You might have heard that glycolic acid is more suitable for dry or mature skin types, however, even if you are someone with oily or acne-prone skin in your 20s, glycolic acid can still do wonders for you.
So what does glycolic acid do to the skin?
Glycolic acid falls into the family of non-abrasive exfoliators and it has become particularly popular for its ability to:
gently dissolve the proteins (glue) that hold dead skin cells together and help them shed naturally
promote a brighter and glowing complexion
minimize acne breakouts
improve sun-damaged skin
plump fine lines
minimize wrinkles
hydrate the skin without causing irritation
What Percentage Of Glycolic Acid Is Most Effective?
Glycolic acid comes in various formulations and, therefore, different percentages and various levels of potency. So, for at-home use, the most effective percentage of glycolic acid is anywhere between 7% – 30%, with 30 being called the "high normal".
But, there is also the pH you have to think about and this is something that's not always listed on the product labels.
Glycolic acid works best when the pH is low, somewhere around 3.5. So, according to dermatologists, the ideal combination for an at-home glycolic acid treatment is 10% glycolic acid with a pH of 3.5 for the best results.
But there is also one more important thing when it comes to different formulations.
Actives such as glycolic acid work best when they are used in a lightweight, leave-on treatment such as a toner, exfoliation solution, or a serum.
Due to their light weight, these products can be absorbed by the skin easily and should then be left overnight to do what they are supposed to do.
If your cleanser, for example, contains glycolic acid, you are not getting the exfoliation and the results you want because you are going to wash it off after a few seconds and this will not be enough time for the active ingredient to work on your skin.
How To Start Using Glycolic Acid?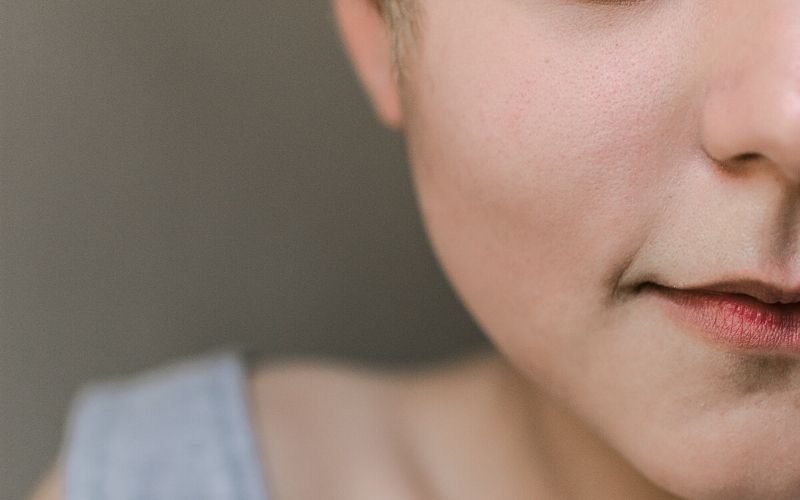 Start using glycolic acid in lower concentrations like 7% in the beginning and opt for a lightweight solution such as a toner or a serum for best results.
Active ingredients such as glycolic acid should be used in your evening routine and you can start by incorporating glycolic acid up to three times a week.
Initial tingling and sensitivity are normal, especially if your skin is sensitive, however, if this initial tingling becomes uncomfortable burning, this means that the product may be too strong for you or your skin is overly sensitive so you should wash it off and opt for something milder.
Additionally, make sure to always follow up with a high SPF in the morning as glycolic acid can make your skin sensitive to the sun.
Is It Okay To Use Glycolic Acid Everyday?
If your skin can tolerate it, it is possible to incorporate glycolic acid in mild concentration every day, however, I personally advise against this practice, simply because our skin doesn't need that much exfoliation.
The mature cells that sit tightly packed on the surface of your skin are a part of what's called NMFs or natural moisturizing factors, therefore, they play an important role in helping your skin retain moisture.
Exfoliating daily, and thus constantly removing these mature cells may potentially damage your skin barrier and lead to irritation, sensitivity, and all sorts of skin problems.
Therefore, be mindful about exfoliation as this is a practice that happens regularly in a good skincare routine, but exfoliating daily is just excessive and your skin doesn't need it.
Should You Moisturize After Glycolic Acid?
Yes, you should always moisturize after using glycolic acid.
Glycolic acid is most useful when it comes in the form of a toner, exfoliating solution, or serum, and you should always top it up with a nice, hydrating moisturizer and create an occlusive barrier on your skin in order to help it retain moisture.
Can You Combine Glycolic Acid With Other Actives?
This depends on what are you using and how often are you using it. Glycolic acid can be combined with low percentage retinol in the same routine for excellent anti-aging results, however, you should not be doing this daily due to potential irritation.
What Should You Not Use Glycolic Acid With?
You should not be using glycolic acid with other exfoliating acids including salicylic acid, lactic acid, mandelic acid, etc, as these are also powerful exfoliating ingredients that when combined together can wreck your skin barrier and do more damage than good.
Additionally, avoid using glycolic acid with vitamin C as these two are best kept separate due to potential irritation. The right way to use glycolic acid is in the evenings, while you can use vitamin C in the mornings and follow it up with a broad-spectrum, high SPF.
Can Glycolic Acid Make Hyperpigmentation Worse?
Yes, glycolic acid can make hyperpigmentation worse when not used properly.
If you regularly incorporate glycolic acid in your skincare routine, you should always follow it up with broad-spectrum, high SPF in the morning, because glycolic acid can increase sun sensitivity and lead to more pigmentation if the skin is not adequately protected.
5 Best Glycolic Acid Products
Here are some of the best glycolic acid products I have tried, tested, and loved: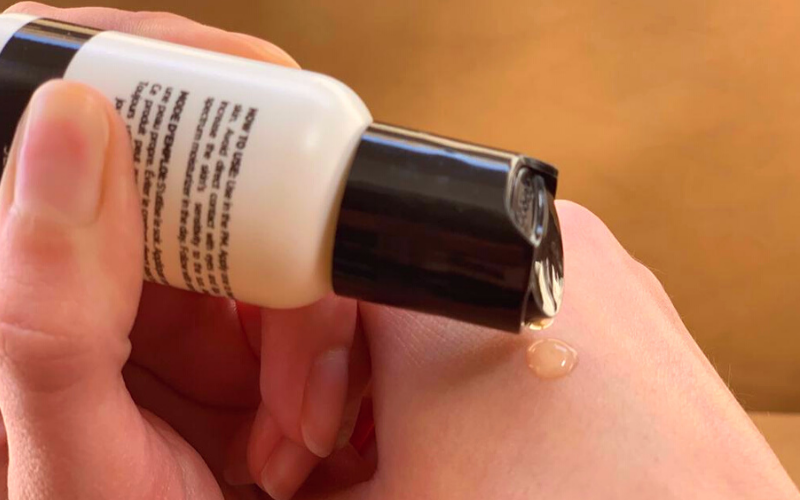 This product by the Inkey List is one of my favorite AHA serums because it has a nice, lightweight texture, is super gentle on the skin, absorbs quickly, gives me a nice and healthy glow, and it only costs $12.
Besides glycolic acid, it also contains a blend of other exfoliating substances found naturally in fruits and it also contains 1% hyaluronic acid to keep the skin hydrated and well moisturized.
Check my detailed review on the Inkey List Alpha Hydroxy Acid Serum.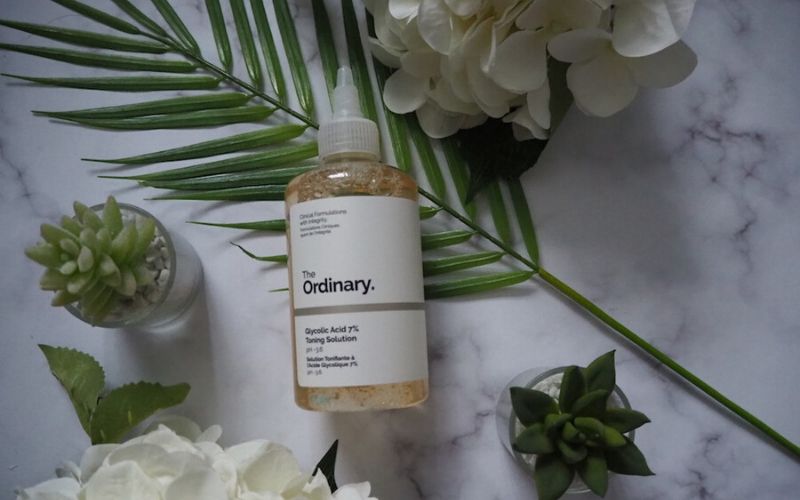 This toning solution by The Ordinary is an excellent introduction to glycolic acid as it contains a mild percentage of glycolic acid, doesn't irritate the skin, and it absorbs quickly without leaving the surface of the skin feeling sticky.
My lovely friend Sarah from A Woman's Confidence wrote an amazing, in-depth review of this product, so make sure to check it out by clicking here.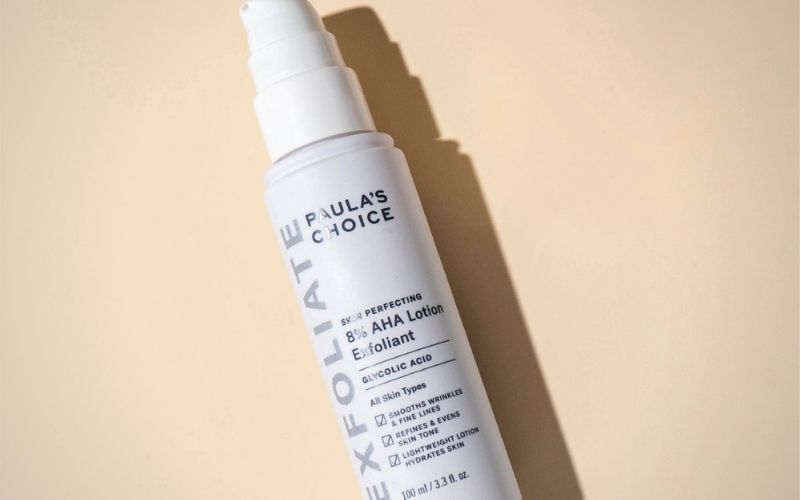 This one is the best glycolic acid product for sensitive skin types as it comes in a gel formulation, it contains 8% glycolic acid, and it is also enriched with other soothing and antioxidant ingredients such as chamomile and green tea.
If you prefer a gel serum type of texture instead of a liquid toner, this one is the one to go with.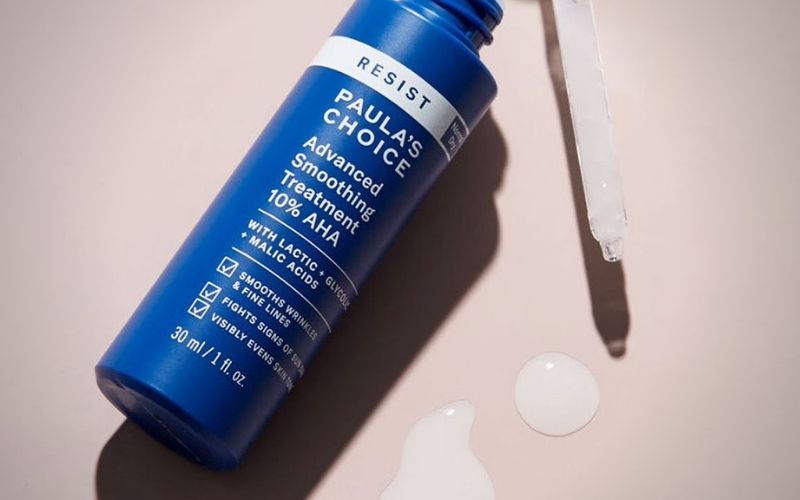 This product isn't the best option for beginners, however, my skin liked it and I also suggested it to my beloved mother, who also enjoyed using it.
It's great for mature skin types as it has a blend of several alpha hydroxy acids including glycolic, lactic, and malic acid and it works to rejuvenate the skin and minimize fine lines and wrinkles.
It is excellent to be followed up with low percentage retinol such as the Barrier Repair Moisturizer or the Retinol + Bakuchiol Treatment for amazing anti-aging benefits.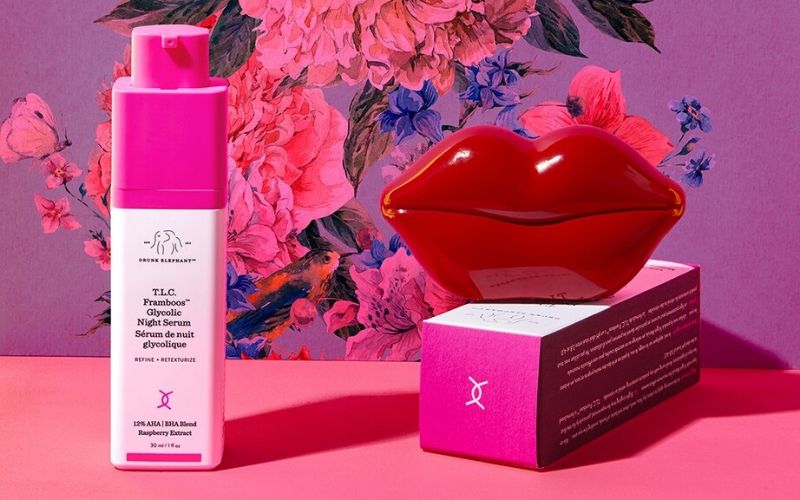 This one is very pricey, however, it's not a treatment that should be used every day due to the strong combination of exfoliating acids it contains including glycolic, salicylic, lactic, and citric acid.
It's great for both dry and oily skin types and it can help unclog your pores, balance out sebum production, and prevent acne breakouts, while also working on the surface of the skin and helping with pigmentation, sun damage, lines, and wrinkles.
Final Words
There you have the complete guide to using glycolic acid as well as some of the most commonly asked questions about this popular ingredient.
Do you use glycolic acid as part of your routine? Let me know in the comments.