If you have read anything about skincare on the Internet, then you certainly know a little or a lot about what a great ingredient retinol is.
This anti-aging powerhouse can speed up cellular turnover, thus promoting collagen production and giving your skin the glow you have always desired.
Retinol has earned its reputation as an enduring favorite ingredient in skincare products, therefore you can find the vitamin A derivative in just about every variation, including moisturizers, serums, eye creams, and even toners.
It is probably the best-studied, and perhaps even multi-purpose ingredient we currently have on the market to tackle any skin concerns from premature lines and wrinkles to sun damage and even clearing acne breakouts.
However, there is a slight downturn to using retinol and while we can't say that this can ruin the beauty of using this product, it can certainly make someone with more sensitive skin hesitant to give it a shot.
Yes, as much as we constantly hear about how retinol is the product, it also has a known downside of being associated with causing skin irritation, peeling, and dryness.
So how can sensitive skins reap the same benefits, but without the initial irritation?
The answer is Bakuchiol.
Is Bakuchiol the natural alternative to retinol that will save us from the unnecessary irritation that comes when introducing retinoids into your skincare routine?
This got me interested as I have been using retinol for a while now (and it has worked great for me).
But being someone that is constantly on the hunt for new products to improve my skin, I just had to look into this new and natural alternative to my most beloved nighttime product ever.
This quick guide will explain:
What bakuchiol is
What it's made of
What does it do for the skin
How to use it and
Where to buy it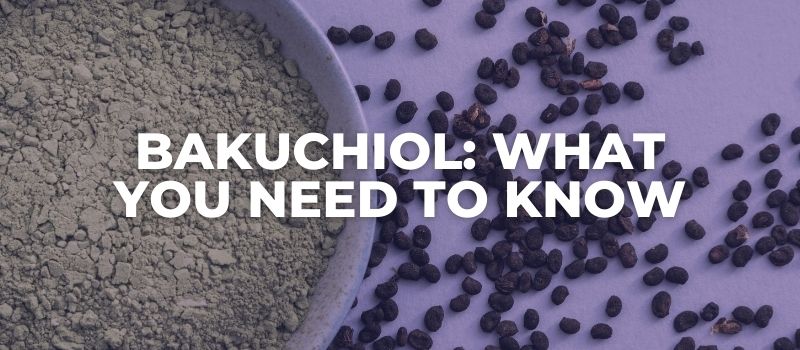 NB:
What if I told you I can show you how to never have acne again?
If you have acne and want it gone
,
please read this message
.
What Is Bakuchiol?
Bakuchiol is an extract found in the seeds and leaves of the Psoralea corylifolia or babchi, a plant native to India and recognized by its soft violet flowers.
Because bakuchiol is made from this plant, beauty products that contain this ingredient maintain its violet hue.
It is proven to have antioxidant and anti-inflammatory properties.
Like many of you would agree, we need antioxidants in our diet and skincare products to fight against the formation of free radicals that are the number one responsible factor for pretty much all hell breaking loose on our skin.
Everything from cigarette smoke to pollution and radiation from the sun is known to trigger the formation of free radicals.
And unfortunately, this doesn't stop there.
Free radicals can make our skin appear dull, rough, textured, unevenly pigmented, saggy, wrinkly, loose…etc.
However, many antioxidants such as vitamin C can oftentimes be a little bit too irritating for sensitive skins.
So, reading that Bakuchiol has antioxidant properties and it is also anti-inflammatory already gives me peace of mind when applying it on my sensitive skin.
Bakuchiol is a meroterpene, which means that it is a chemical compound that has a partial terpenoid structure.
Terpenophenolics are compounds that are part terpenes, part natural phenols. Plants in the genus Humulus and Cannabis produce terpenophenolic metabolites and there are several other examples of these amongst Bakuchiol.
Even though its prominence is still young, bakuchiol is already cementing a firm reputation amongst amateurs and skincare experts alike and there is a relevant study done in which bakuchiol is compared to retinol to prove the efficacy and possible side effects.
What Does Bakuchiol Do For The Skin?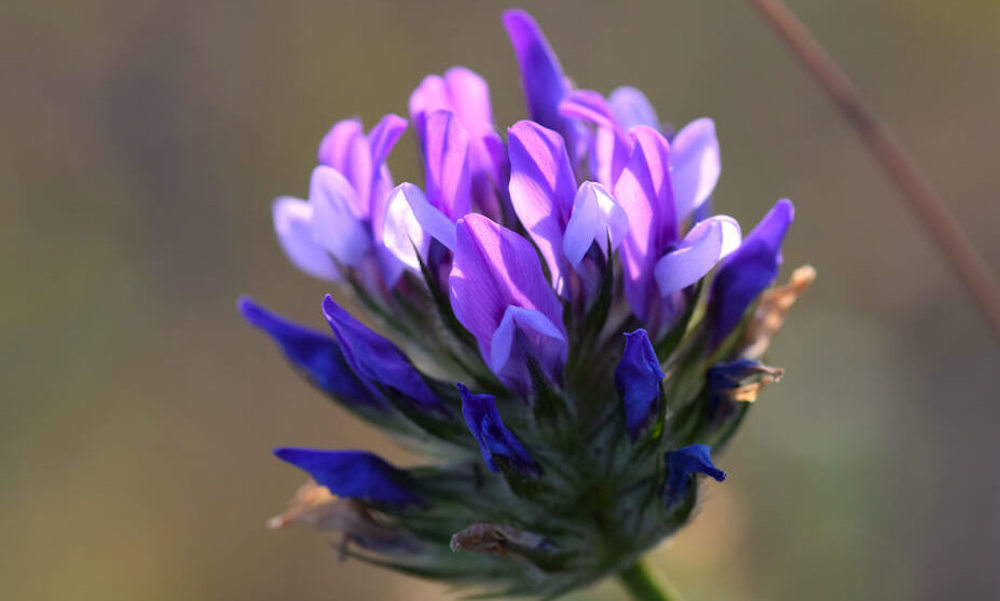 Bakuchiol is thought to be effective in addressing and preventing the signs of aging and being suitable for the most sensitive skin types, contrary to its much more popular counterpart, retinol.
A study has been done by researchers from universities in California, Michigan, Florida, and Pennsylvania and the goal of the study was to compare the efficacy and side effects of bakuchiol with the most commonly used anti-aging ingredient, retinol.
In this study, forty-four volunteers were asked to apply either 0.5% bakuchiol cream twice a day or 0.5% retinol cream every evening.
After full twelve weeks of consistent use, 59% of the participants in the bakuchiol group showed improvement in their hyperpigmentation and a 20% reduction in wrinkle severity.
On the other hand, 44% of the participants that were in the retinol group showed significant improvement in their hyperpigmentation with the same 20% reduction in wrinkle severity.
However, participants in the retinol group reported skin dryness, scaling, and stinging, while participants in the bakuchiol group had no side-effects concerns.
The improvements related both to the intensity and the size of the affected areas, but the findings of this study are promising bakuchiol to be an effective anti-aging treatment with virtually no side effects. However, this would still need to be confirmed in larger studies and groups of participants.
How To Use Bakuchiol?
Let's get back to retinol once more and compare the two.
Most people only apply retinol at night because it makes the skin more sensitive to light. While this is only partly true, there is one more major issue that plays a part in this situation.
Exposure to light can also break down the active ingredient of the product and make it pretty much ineffective. This is not the case with most of the newer formulations such as the r-Retinoate by Medik8.
However, a lot of people prefer using their retinol in the evening and that is totally fine.
Back to bakuchiol.
Most bakuchiol products are designed to be at night. This doesn't mean that you cannot use it in the morning.
Still, it is generally recommended to be used at night because products like bakuchiol and retinol are designed to help repair the skin and stimulate collagen.
And when is the best time for this to happen if not at night while our skin cells are renewing?
However, bakuchiol comes in many shapes and sizes such as oils, emulsions, boosters, and creams on the market and it is an ingredient that can be easily incorporated into your skincare routine and be used twice a day.
Where To Buy Products That Contain Bakuchiol?
Because bakuchiol has been rapidly growing in popularity, products that contain this ingredient are fairly easy to find.
Here are some of my recommendations on fairly decent bakuchiol products:
Biossance Squalane + Phyto-Retinol Face Serum – $105
This powerful serum packs the smoothing and anti-aging benefits of retinol but minus the harsh side effects.
It contains bakuchiol, hyaluronic acid, and squalane to hydrate and lock the essential moisture into the skin with the added anti-aging benefits to even out your skin tone and reduce discoloration as well as fine lines and wrinkles.
These beneficial ingredients do not irritate the skin and you can use this product in your morning and evening routine.
Miracle Facial Oil by Omorovicza – $91
This Miracle Facial Oil by Omorovicza combines bakuchiol with an impressive blend of rosehip, sweet almond, and sea buckthorn berry oils to effectively replenish moisture in your skin and nourish it with the added anti-aging benefits but minus the irritation of standard retinol.
Bio Retinoid Anti-Aging Cream by Ren Skincare – $69
If you are looking for a product that contains bakuchiol and is recommended to be double-dosed in your skincare routine, here is the Bio Retinoid Anti-Aging cream by Ren Skincare that is recommended to be used for morning and night application.
Excellent reviews by consumers with sensitive skin concerns who usually experience peeling have found this to be a great alternative to retinol.
Bio Retinoid Anti-Wrinkle Concentrate by Ren Skincare – $37.00
And if you are someone who simply prefers oils rather than creams to seal all the moisture and active ingredients into the skin there is another option by Ren Skincare.
This concentrate is more suitable for mature skin types leaning on the dry side and can help combat the appearance of wrinkles and age spots.
It is developed from using a gentle but potent mix of hydrating ingredients to smoothe out and replenish the lost moisture and bakuchiol to significantly improve the appearance of fine lines, wrinkles, and age spots.
---
---
Thinking of giving bakuchiol a shot instead of your trusted retinol?
I also think that's a good idea, especially if your skin is sensitive and tends to react and become irritated after using retinol.
I have also realized that bakuchiol is perhaps the perfect solution for younger skins showing premature signs of aging due to dryness or sun damage.
My name is Simone and I am a certified skin specialist. I created this website to teach my readers how to take great care of their skin and I also like to occasionally share my honest opinions on skincare products I've tried. You can learn more about me here.
The Acne Solution: Your Ultimate Guide To Flawless Complexion
An extensive, no-nonsense course showing you how to never have acne again, from a licensed Esthetician specializing in oily/acne-prone skin.