Having a good cleanser is essential even when it comes to having the most skincare routine.
However, with so many options on the market, how do you even know what to choose?
You start by figuring out your skin type and your skin concerns to have an idea of what you are looking for.
Next are the ingredients of the cleanser. You don't want it to be too drying, but you still want it to be efficient in removing all that crap you don't need on your skin.
In this guide, I am going to share with you a few tips on how to choose the best cleanser for oily skin, as well as my recommendations for…
The Best Pore Clearing Cleansers (Reviewed Below)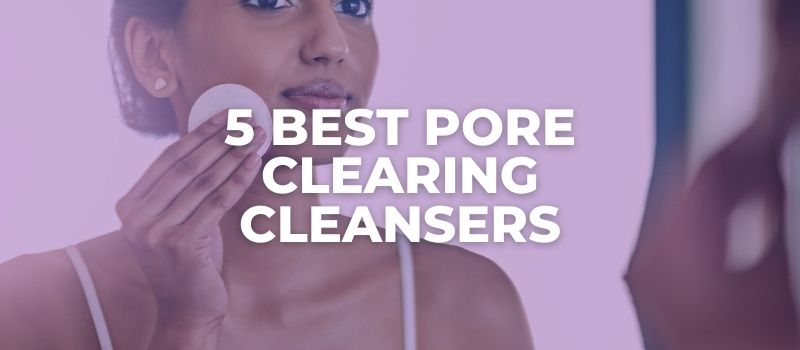 NB:
I can show you how to never have acne again.
If you have acne and want it gone
,
read this message
.
[ninja_tables id="6594″]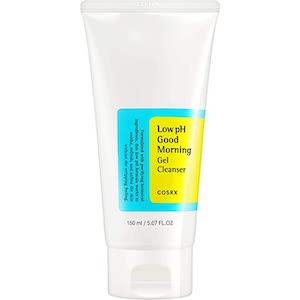 I've talked about this before on my blog and my opinion hasn't changed since I started using this cleanser.
All in all, I've been using it for five months and I completely emptied it, however, I don't think I will be repurchasing it any time soon because I have many other cleansers I'd like to test and try out.
This cleanser is super gentle on the skin, it doesn't irritate or dry out my oily/acne-prone/sensitive skin and leaves my face feeling clean and purified without giving me that squeaky-clean feeling.
However, what I have noticed is that you only need to use a little bit and lather it with water because whenever I used more than a pea-sized amount, my skin did get a little bit more dry than usual. So, the less you use the better it is.
The low pH gel cleanser contains no added fragrance, however, it does have some beneficial ingredients for acne-prone skin like tea-tree and Cryptomeria Japonica Leaf Extract which is a good antioxidant that also has soothing properties.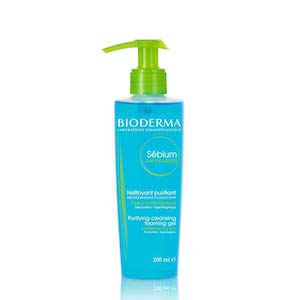 This is one of my all-time favorite cleansers and I always have a bottle of this somewhere in my skincare stash because I tend to use it when I want to cleanse my pores but not irritate my oily/sensitive skin.
It has a nice, smooth texture, and it's also super useful when you use a tiny amount of it and lather it with water.
However, I wouldn't recommend this cleanser to be used twice a day because it can have a little bit of drying effect, but it is super efficient to have in your evening routine as it really breaks down makeup, dirt, and all that crap you don't want to take in bed with you.
I also don't appreciate the fact that it has added fragrance, however, the fragrance is at the very bottom as the last ingredient, so I am not mad at it, but I do wish Bioderma would start formulating without fragrance at all.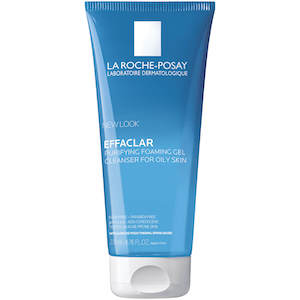 I am by no means La Roche Posay fan and If I am going to be honest, I really don't like their products, at all. They tend to formulate their products with high alcohol concentrations and alcohol is usually the third or fourth ingredient on their list.
I even suffered a chemical burn around my mouth from their Effaclar Duo (+) acne treatment, so I have been staying away from their products since.
However, upon speaking to a client and reviewing her skincare routine, I realized that this cleanser is not that bad at all once you take a look at the ingredients.
It doesn't contain drying alcohols, and also fragrance is the last ingredient at the very bottom. Besides that it contains decyl glucoside which is a sugar-derived ingredient used as a gentle cleansing agent as well as zinc, which is known for its anti-inflammatory and soothing properties.
So, all in all, it is a good cleanser that gets the job done and you can also find it at a good price.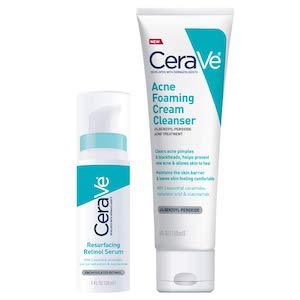 I ran across this cleanser while binging on Dr. Dray's videos on YouTube and I looked it up to see what does it have to offer. I actually really liked that it contains soothing and hydrating ingredients such as niacinamide, hyaluronic acid, as well as cell-communicating ceramydes.
Unfortunately, I couldn't get my hands on it because It's not available in my country for some reason and Amazon wants to charge me twice the price for shipping, so as much as I want to try it out, I don't see it happening any time soon.
However, if you can get your hands on it, it's definitely worth a try.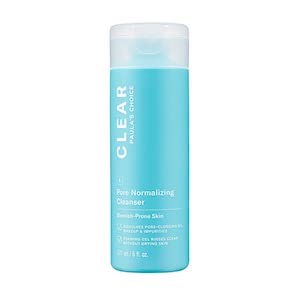 So, obviously, my list cannot go without a Paula's Choice product. Just for the record, I am not sponsored by Paula's Choice nor have I ever received a PR package to promote. I've paid for all the products I've tried and tested from my own pocket.
I also genuinely love her products and I think they can really transform the skin for the better.
Now, this cleanser is excellent for anyone that deals with congested pores and regular breakouts. It is formulated to dissolve impurities and help prevent future breakouts, while also not possibly irritating the ones you currently have.
On the official website, it says that this cleanser is also suitable for dry skin types, although I wouldn't go as far as to claim that. However, when it comes to oily skins, it is just amazing.
It has a gentle, gel texture, and for the time that I have been using it, I have never experienced any form of dryness, dehydration, or irritation on my skin.
I also don't see myself running to buy this product soon, because as I already said above, I have a huge list of cleansers I would like to test and this is quite an expensive thing to do, so I don't need to buy products just for the sake of having them.
---
Clogged Pores: Frequently Asked Questions

What Causes Large Pores?
One word: sebum. Sebum or your natural skin oil that serves as lubrication and a natural moisturizer is what causes large pores. But. as always, it ain't that simple.
Every person's skin is covered in teeny, tiny, invisible little hair apart from the palms of the hands and soles of the feet. Now, each of these hair follicles has a pore on an opening at the top of it.
The hair follicle inside the pore has a gland that produces oil attached to it. These glands are called sebaceous glands and they produce sebum or natural oil that serves as lubrication and natural moisturization of the skin and those tiny hairs.
Now, when this sebaceous gland releases oil, the oil gets pushed upwards and rises to the top of the skin in order to lubricate and protect it but a big part of it collects in the pore.
Now, according to this very brief and easy-to-understand study done in 2016, the primary causes of enlarged pores are:
Excess sebum
Decreased elasticity around the pore
Increased hair follicle volume
So, if the sebum is not being adequately removed through a good cleansing and exfoliating routine and it remains on the skin for a long time, the pore lining has to expand and loosen up (thus losing elasticity) in order to accommodate that sebum.
This is when the pore starts to appear enlarged because it is full of sebum that needs to be cleared out.
In addition to excess sebum, decreased pore elasticity, and increased hair follicle volume, genetics, gender, age, environmental conditions, and even ethnicity can affect the size of the pore.
For example, older men have significantly larger pores than younger women. People that live in more humid environments tend to have oilier skin types, thus enlarged pores, etc.
How Can You Treat Large Pores?
Having large pores is not a health concern, therefore, you should not be thinking of how to "treat" large pores. There is nothing to be treated there as having large pores doesn't indicate that there is something wrong with you, health-wise.
The pore size is purely an aesthetic consideration. You can always clear and refine pores by having a good skincare routine consisting of properly formulated products that will ensure your pores will remain unclogged.
How Can You Permanently Shrink Your Pores?
You cannot permanently shrink your pores with a one-time magic treatment.
As we already said above, the pore lining slightly expands to accommodate your natural oil, so ensuring that you have a good and consistent skincare routine will prevent your pores from becoming filled and potentially clogged with sebum.
What Do Clogged Pores Look Like?
Clogged pores are the culprit to many skin concerns, including the most severe cystic acne breakouts.
When pores are clogged, it nearly always results in blackheads, whiteheads, and acne. Additionally, if you notice an overall dullness to your complexion or even discoloration in certain areas, this is how clogged pores usually look like.
How Can You Unclog Your Pores?
It's actually very easy to unclog your pores and keep them clean and healthy.
To unclog your pores, you need a good skincare routine that consists of properly formulated products, but the two most important items you need to pay attention to are a good cleanser and an exfoliator.
How Do You Deep Clean Your Pores?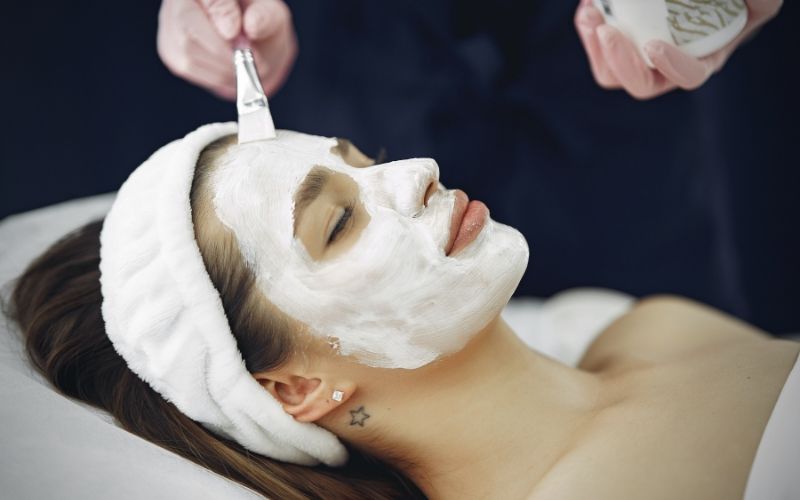 Additionally, besides having a good cleanser and an exfoliator to prevent your pores from clogging, you can also consider doing a couple of extra steps to deep clean your pores. Some of these are:
Using a face mask – Clay masks or exfoliating enzyme masks every once in a while are great for deep cleaning your pores and preventing them from clogging, however, you should be mindful and not excessive in doing these treatments because they can potentially lead to dehydration.
Steaming – Contrary to popular belief, steaming does not open your pores, but a steamy facial can help you deep clean your pores and give you that nice and fresh glow. However, again, you should be mindful and not do this every day as it can easily dehydrate the skin and perhaps even contribute to inflammation due to boosting circulation.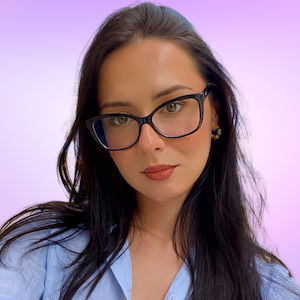 My name is Simone and I am a certified skin specialist. I created this website to teach my readers how to take great care of their skin and I also like to occasionally share my honest opinions on skincare products I've tried. You can learn more about me here.
The Acne Solution: Your Ultimate Guide To Flawless Complexion
An extensive, no-nonsense course showing you how to never have acne again, from a licensed Esthetician specializing in oily/acne-prone skin.