Tretinoin is one of the most researched anti-aging and anti-acne treatments available in today's market.
It's incredibly effective; however, its known side-effect is irritation, which can leave you with red, sensitive, inflamed, and peeling skin.
Given that tretinoin is a powerful ingredient on its own, you need to make sure you are not adding fuel to the fire by using skincare products that can potentially exacerbate these known side effects.
And because I have some experience with using this anti-aging and anti-acne powerhouse, I am here to give you the best skincare routine when on tretinoin (Retin-A).
But let's start by giving a little more info on what exactly tretinoin is all about.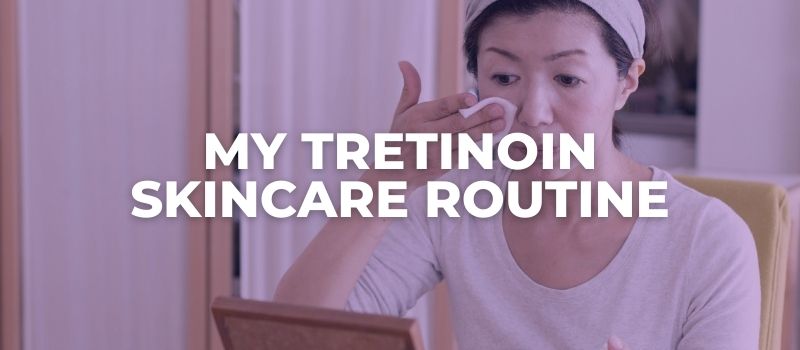 NB:
I can show you how to never have acne again.
If you have acne and want it gone
,
read this message
.
The Best Skincare Products To Use When On Tretinoin
Tretinoin is a powerhouse ingredient that can target multiple skin concerns.
This is why, when using tretinoin, you don't need to have a comprehensive skincare routine consisting of products that pretty much target the same concerns but in different ways.
However, since tretinoin can make your skin extremely sensitive, it definitely requires you to be extra careful when choosing the rest of the products in your skincare routine.
Therefore, here are the best skincare products to use with tretinoin to minimize discomfort and boost your results.
Best Oil Cleansers To Use With Tretinoin
While oil cleansers can sometimes be messy, they are a better option to use with tretinoin than micellar water, which would require you to rub cotton rounds on your dry, irritated, and sensitive skin.
Here are three oil cleansers I recommend using with tretinoin:
DHC – Deep Cleansing Oil
Best for sensitive skin.
The DHC Deep Cleansing Oil is simple, cheap, and easily available. The oil has a short ingredient list consisting of olive oil, rosemary leaf oil, triglycerides, and vitamin E, an anti-inflammatory antioxidant with wound-healing properties.
As such, this oil is fantastic for dissolving makeup and sunscreen without further irritating the already sensitive skin.
However, avoid leaving it on the skin for a long time, and make sure to follow up with a thorough second cleanse to avoid clogging your pores and dealing with more breakouts down the line.
iUNIK – Calendula Deep Cleansing Oil
Best for dry skin.
The iUNIK Calendula Deep Cleansing Oil is another simple oil that does a good job of dissolving makeup and heavy sunscreen, and prepping the skin for a second cleanse.
Its star ingredient is Calendula extract, and although this ingredient doesn't have much research to support any proper skin benefits, it is considered to have mild antioxidant and soothing properties, which can be good for those experiencing irritation due to tretinoin.
Rael – Oil To Foam Cleanser
Best for combination, oily, and acne-prone skin.
The Rael Oil To Foam Cleanser is my favorite of the three as it has an interesting texture that starts off as oil but turns to lather when in contact with water.
It can be used as both a first and second cleanse, depending on your skin's needs, but I found it useful when I feel like cleansing in the morning or when I'm not wearing makeup during the day and want something extra but don't want to double cleanse with two products.
It has mild cleansing agents such as Decyl Glucoside and Sodium Cocoyl Isethionate, which is super gentle and suitable for tretinoin users because it's based on vegetable fatty acids that have barrier-strengthening properties.
Best Face Washes To Use With Tretinoin
When starting to experience the tretinoin side effects, you should also consider switching your regular cleanser to a gentler one that won't dry out and strip your skin even further, and worsen the discomfort.
When picking the best face wash to use with tretinoin, opt for cleansers that contain gentle surfactants, soothing components, and hydrating ingredients, and avoid those containing drying alcohol and irritating fragrance.
Here are the best face washes to use with tretinoin:
La Roche Posay – Toleriane Hydrating Gentle Cleanser
Best for sensitive skin.
The La Roche Posay Toleriane Hydrating Gentle Cleanser is the perfect match for tretinoin, and it is always recommended by dermatologists to pair these two up to minimize tretinoin-induced discomfort.
The cleanser has a light, milky texture and contains hydrating ingredients that don't strip or irritate the skin. It can also be used as a first cleanse to remove makeup and sunscreen.
La Roche Posay – Effaclar-H Cleansing Cream
Best for combination, oily, and acne-prone skin.
The La Roche Posay Effaclar-H Cleansing Cream is a little bit stronger than the Toleriane Hydrating Gentle Cleanser due to the high Sodium Laureth Sulfate content; however, it is not stripping because it has a nice balance of hydrating and emollient ingredients, including barrier-repairing propanediol.
This is a more suitable option for those whose skin tends to remain oily even despite using tretinoin.
CeraVe – Hydrating Cream-To-Foam Cleanser
Best for dry skin.
The CeraVe Hydrating Cream-To-Foam Cleanser is one of the all-time bestsellers for CeraVe, and for a good reason. It is particularly good for people with dry, sensitive, and irritated skin, as well as someone who suffers from atopic conditions such as eczema or psoriasis.
That being said, it is also a cheap and excellent option for tretinoin users who are experiencing that initial irritation, flaking, and peeling.
Best Moisturizers To Use With Tretinoin
When starting tretinoin, you must pick a good moisturizer, as this will be the product that will protect and strengthen your skin barrier and minimize or completely eliminate any discomfort caused by the active ingredient.
Even if you have oily skin and tend to avoid moisturizers because they break you out or cause your skin to become excessively greasy throughout the day, you will still need to use one when using tretinoin to prevent barrier damage that might lead to permanent conditions such as rosacea and dermatitis.
When choosing the best moisturizer to use with tretinoin, opt for a product that's heavier in texture but doesn't contain clogging ingredients that can cause breakouts.
On the other hand, avoid moisturizers that are heavily scented, as fragrance can exacerbate irritation and worsen discomfort.
Here are the best moisturizers to use with tretinoin:
La Roche Posay – Cicaplast Baume B5
Best for all skin types.
The La Roche Posay Cicaplast Baume B5 is a fantastic moisturizer for tretinoin users that is often advised to be used alongside the active by dermatologists, due to its soothing, calming, hydrating, and barrier-strengthening properties.
The thick balm contains zinc, which is a known acne fighter, as well as barrier-repairing panthenol, brightening niacinamide, hydrating hyaluronic acid, and soothing Centella Asiatica.
However, the best part about it is the immediate relief it provides when applied to dry and irritated skin, and can also be used before applying tretinoin to create a protective barrier between the skin and the active ingredient, and minimize side effects and discomfort caused by tretinoin.
Bioderma – Cicabio Crème
Best for dry skin.
The Bioderma Cicabio Crème is a thick and occlusive moisturizer that stands as an exceptional moisturizing choice for tretinoin users, particularly for those with very dry skin.
Loaded with hydrating, soothing, and protective ingredients, including antibacterial and skin-soothing copper-zinc, along with calming and repairing cica and hydrating hyaluronic acid, it aims to reinforce the skin's natural barrier while preventing essential hydration from evaporating.
The cream is also free from potential irritants such as alcohol and fragrances, making it suitable for even the most sensitive and reactive skin.
Avène – Cicalfate+ Restorative Cream
Best for dry, sensitive skin.
The Cicalfate+ Restorative Cream by Avène The Cicalfate+ Restorative Cream by Avène is another excellent moisturizing option for tretinoin users looking for a product designed to repair and soothe irritated skin.
This rich waxy balm is brimming with beneficial ingredients like copper-zinc sulfate complex to promote skin recovery and Avène's proprietary thermal spring water to soothe the skin and reduce inflammation and discomfort.
Moreover, it is fragrance-free, making it suitable for even the most sensitive and reactive skin.
The Cicalfate+ Restorative Cream not only deeply hydrates but also assists in maintaining the skin's optimal hydration levels, making it a valuable addition to any skincare routine, especially skin that's experiencing dryness due to tretinoin.
Best Sunscreens To Use With Tretinoin
Finding a good sunscreen while on tretinoin can be a challenge for many whose skin reacts to various components found in most sunscreens on the market.
This is because many sunscreens contain ingredients such as drying alcohol to make the formula less greasy and more lightweight, along with fragrances to mask the sunscreen scent caused by UV-repelling factors such as zinc and titanium dioxide.
However, while these components play an important role in the formula's consistency and scent, those with sensitive skin are often left with burning and discomfort due to the harsh chemicals.
Therefore, here are the best sunscreens to use with tretinoin:
Paula's Choice – Essential Glow SPF 30
Best for sensitive skin.
The Paula's Choice Essential Glow SPF 30 is a moisturizing sunscreen that provides broad-spectrum protection against UV rays but also imparts a healthy glow to the skin, thanks to the formula's illuminating mineral pigments.
In addition to that, the sunscreen also contains a cocktail of antioxidants, including kiwi, licorice, vitamin C, and niacinamide, which help brighten the skin and fight environmental damage.
Furthermore, the Essential Glow SPF 30 is enriched with soothing ingredients like allantoin and bisabolol, which calm the skin and minimize redness and irritation caused by tretinoin.
With a lightweight and non-greasy consistency, this sunscreen is free of alcohol and irritating fragrances, making it a fantastic option for sensitive, irritated, or breakout-prone skin.
Paula's Choice – Super-Light Wrinkle Defense SPF 30
Best for oily skin.
The Paula's Choice Super-Light Wrinkle Defense SPF 30 is an excellent choice for tretinoin users with oily skin.
The product is designed with high SPF to prevent UV damage while also containing antioxidants like resveratrol to brighten the skin, along with soothing zinc and green tea extract that reduce inflammation and speed up the skin's healing process.
With a tinted consistency that adapts to various skin tones, the sunscreen dries into a matte finish that can act as a primer for follow-up complexion products or worn on its own for those who prefer to keep a natural look throughout the day.
EltaMD UV – Restore Broad-Spectrum SPF 40
Best for dry skin.
The EltaMD UV Restore Broad-Spectrum SPF 40 is a non-irritating mineral sunscreen suitable for those with dry skin caused by tretinoin.
It provides high UVA and UVB protection, with an SPF of 40, and is made of transparent zinc oxide and antioxidants, which not only protect the skin from harmful sun rays but also help soothe irritation, reduce the appearance of redness and smoothen the complexion.
What is Tretinoin?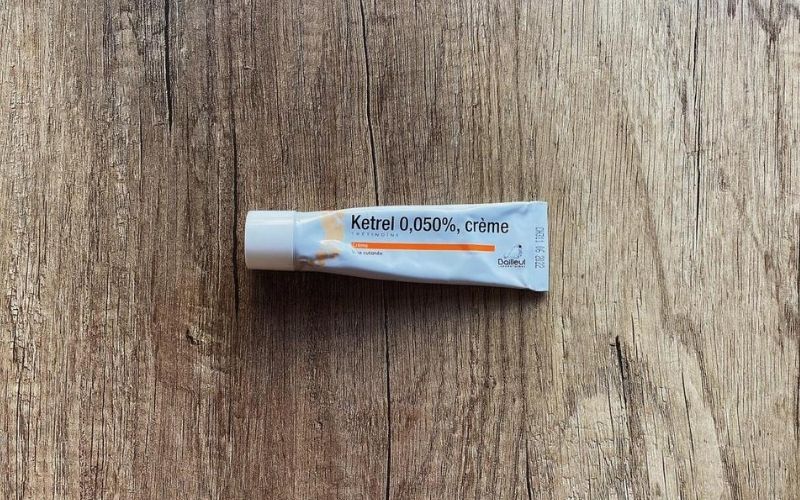 Tretinoin is a generic name for a topical medication derivative of vitamin A, also known as all-trans retinoic acid, and is commonly prescribed to address various skin concerns, including lines and wrinkles, acne, hyperpigmentation, UV damage, and skin texture.
Once applied to the skin, tretinoin will travel deeper into the epidermis and bind to specific receptors in the nucleus of cells, which are involved in gene expression and cell differentiation.
This leads to changes in gene expression, causing immature cells to differentiate into mature ones and develop specific functions, such as collagen production for skin repair and renewal.
Additionally, tretinoin also "teaches" the skin cells to behave in a "younger" way, which means they will renew themselves quicker and travel to the skin's surface faster, resulting in a clearer, brighter, and more uniform complexion.
How Long Does It Take For Tretinoin To Work?
Tretinoin starts to work as soon as it's applied to the skin; however, you will start seeing results from using it anywhere between 8-12 weeks, depending on the skin concern you want to treat.
That said, the full impact of tretinoin on your skin will only become apparent after approximately 1-2 years of regular usage.
By this time, tretinoin usually improves deeper issues such as severe acne, stubborn pigmentation, uneven skin texture, fine lines, and even deep-set wrinkles.
Is There a Difference Between Retin-A and Tretinoin?
No, there isn't any difference between Retin-A and tretinoin because Retin-A is just a brand name for tretinoin used in the US and Canada.
Other countries have their own brand names with the same active ingredient being all-trans retinoic acid (tretinoin).
Since I am from Europe, I have used a French brand named Ketrel, but I have seen many other popular tretinoin brands, including Curology and Dermatica, to name a couple.
Tretinoin comes in either cream or gel form and has different strengths ranging from 0.25% (weakest), 0.5%, 1% (strongest), and micro (which is usually given to more sensitive skins).
When Should You Not Use Tretinoin?
Tretinoin is a prescription medicine; therefore, you will always have a dermatologist's help and guidance when starting to use it.
However, you should never use tretinoin in the mornings because the sun degrades the active ingredient, making it ineffective.
Additionally, you shouldn't use tretinoin after exfoliating, as the increased cellular turnover paired up with the removal of dead skin cells can cause irritation and increased peeling and flaking.
Finally, you shouldn't use tretinoin if you are dealing with permanent skin conditions such as rosacea and dermatitis, as the active ingredient can worsen these conditions and cause further discomfort.
What Should You Not Use With Tretinoin?
When using tretinoin, your skin is likely to get more sensitive and reactive. Some peeling and flaking may also occur to varying degrees depending on your skin's tolerance.
When using tretinoin, it is important not to use scrubs, exfoliating acids (especially AHAs), and enzymes, as well as harsh and drying cleansers that can make your skin burn and feel uncomfortable.
It is also a good idea to switch to a heavier and more occlusive moisturizer while using tretinoin, as well as opt for a mineral sunscreen rather than a chemical one.
---
---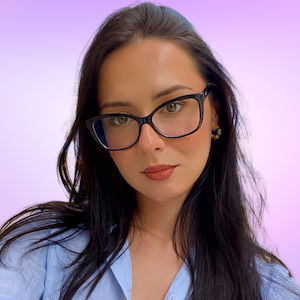 My name is Simone and I am a certified skin specialist. I created this website to teach my readers how to take great care of their skin and I also like to occasionally share my honest opinions on skincare products I've tried. You can learn more about me here.
The Acne Solution: Your Ultimate Guide To Flawless Complexion
An extensive, no-nonsense course showing you how to never have acne again, from a licensed Esthetician specializing in oily/acne-prone skin.