You've probably heard many people rave about a "revolutionary ingredient" that is soothing, healing, anti-inflammatory, and goes on every list of top products you need to have in your skincare routine.
What ingredient am I talking about? Niacinamide, of course!
But what does niacinamide do for the skin?
Niacinamide can help reduce inflammation, hyperpigmentation, brighten your skin, and smooth out your skin texture.
If you're new to skincare and you're looking to improve the condition of your skin but are not quite sure what niacinamide is or what it does for the skin, you are in the right place.
This article aims to prove why niacinamide is worthy of your attention.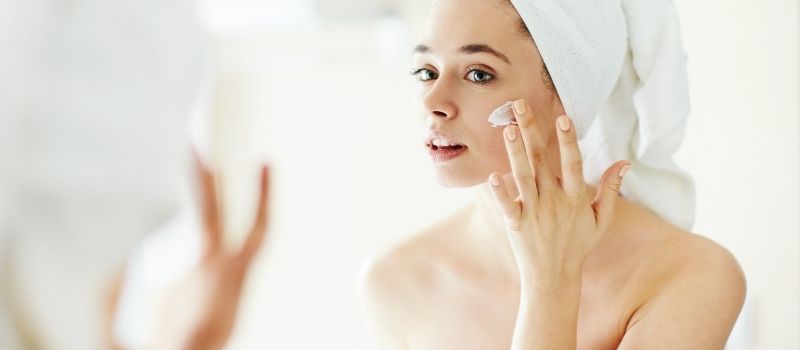 NB:
What if I told you I can show you how to never have acne again?
If you have acne and want it gone
,
read this message
.
What is Niacinamide?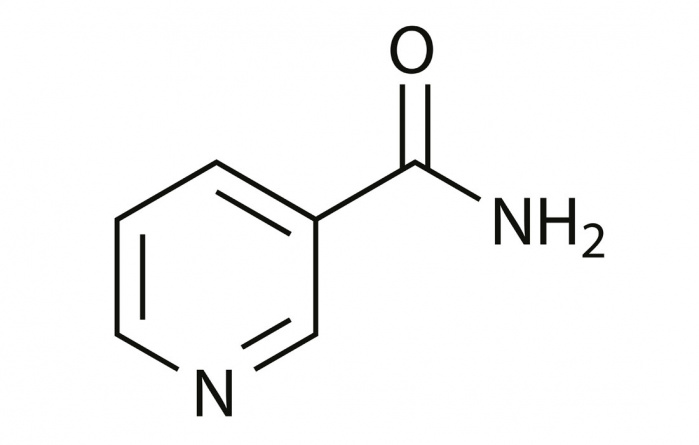 Otherwise known as vitamin B3, niacinamide is one of the most potent anti-inflammatory ingredients in the skincare game.
It is also called nicotinamide and it is a form of vitamin B3 that's an essential nutrient for your body. There have been reports that a B3 deficiency can lead to disorders of the skin, kidneys, and brain.
While topically applied niacinamide won't do pretty much anything for your kidneys and brain function, it is one hell of an ingredient to prevent serious disorders of your skin.
It is ideal for treating blemishes due to its anti-inflammatory properties and can suppress the skin's inflammatory response to calm redness, sores, and imperfections.
Niacinamide also helps to encourage the production of ceramides that are a naturally present moisturizing factor in the skin.
Ceramides are the oils that protect your skin by forming a barrier to prevent pathogenic bacteria from entering into your pores.
This is also called a lipid barrier and will prevent moisturize from evaporating from the surface of your skin which can result in dryness and dehydration.
Niacinamide has a lot to offer and not only for dry skin types.
The benefits of moisture retention are extremely useful for oily skins because sufficient hydration will regulate the amount of oil the sebaceous glands produce and prevent them from going into overdrive.
What Does Niacinamide Do For Acne?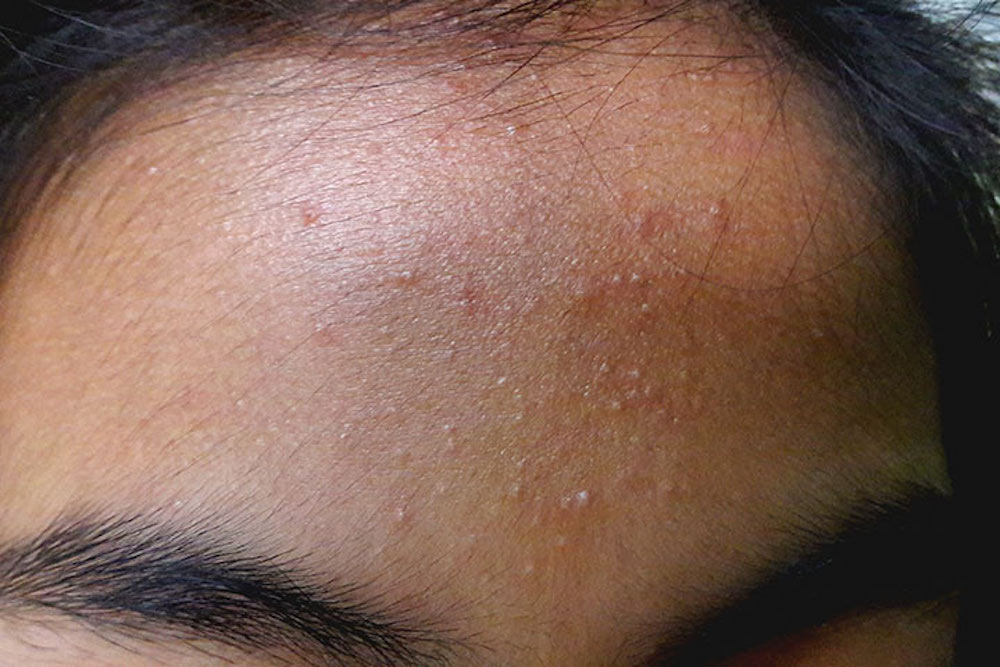 Topically applied niacinamide can reduce the excess production of sebum, which often stays trapped inside the pores and causes acne breakouts when it mixes with bacteria and dead skin cells.
It is relatively non-irritating compared to stronger acne treatments, making it a perfect option if you suffer from mild to moderate acne and have dry or sensitive skin.
Niacinamide has excellent anti-inflammatory properties and works to soothe the existing irritation and inflammation on the skin caused by acne.
It also helps to encourage the production of ceramides and strengthens the skin's lipid barrier to prevent a further bacterial invasion that can potentially cause future breakouts.
After using it for some time you will see an improved skin texture, less oil production, and fewer acne lesions.
Is Niacinamide Good For Acne Scars?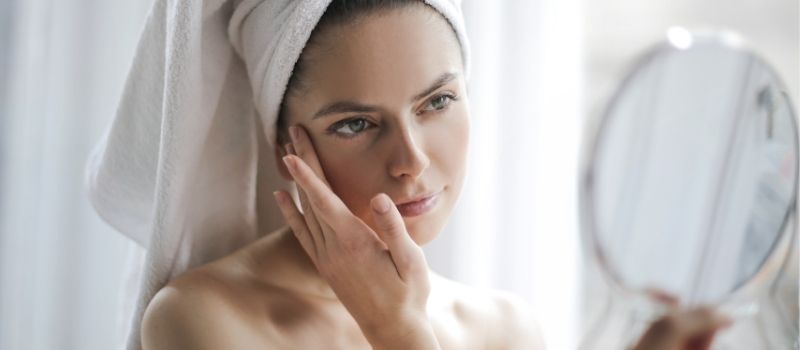 Post-inflammatory erythema appears when the blood vessels are damaged or abnormally dilated.
These are reddish or pink blemishes that are a common result after an acne breakout is diminished.
Post-inflammatory erythema is distinctive from post-inflammatory hyperpigmentation because it describes residual erythema (redness) that can be a challenging thing to get rid of.
However, studies have shown moderate improvement in facial erythema after consistent use of niacinamide for four weeks and more.
And I can say I've noticed a fairly significant improvement in my post-inflammatory erythema that was spread over my right cheek after diligently applying niacinamide every morning for nearly two months.
How Long Does It Take For Niacinamide To Work On Skin?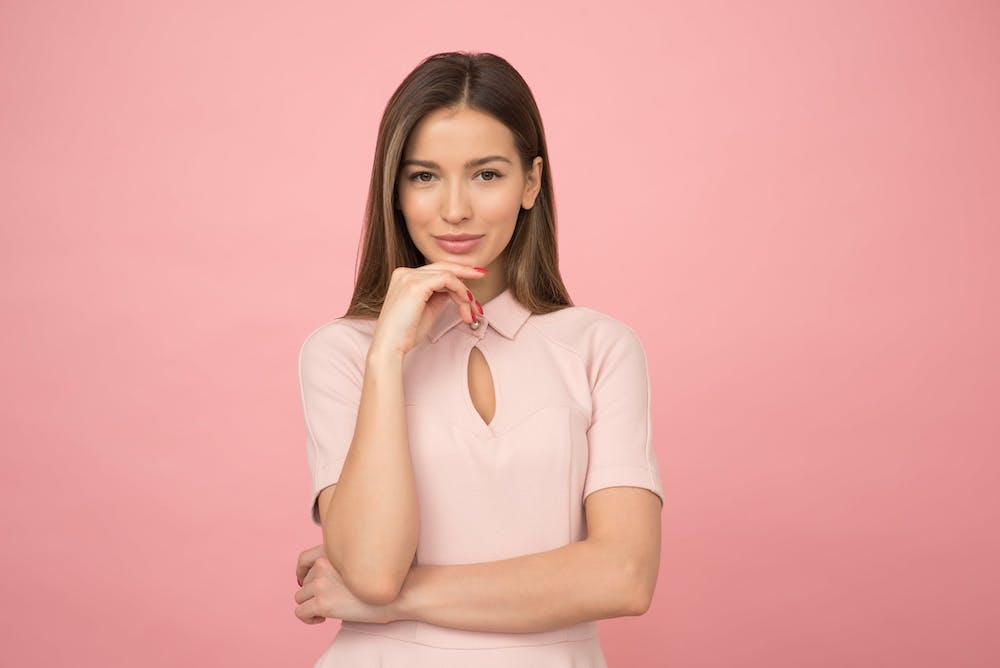 Niacinamide is extremely gentle on the skin, which makes it suitable for the most sensitive skins as it is less likely to cause irritation or thin your skin.
That being said, unlike more aggressive skin treatments such as retinoids or chemical peels, niacinamide takes a longer time to produce results on your skin.
Depending on the skin concern you are trying to improve, niacinamide can start producing results somewhere between 6 – 12 weeks of regular application.
This is typically how long it takes for niacinamide solution to improve the look of fine lines, wrinkles, pigmentation, acne breakouts, and sagging skin.
---
Niacinamide Related Questions: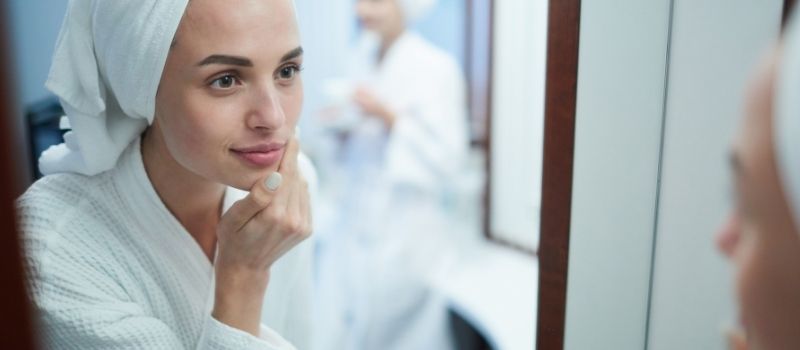 Can Niacinamide Irritate Skin?
Topically applied niacinamide is extremely safe to use.
But, there are instances where people who have preexisting allergies can experience an allergic reaction due to histamine.
This is because high concentrations of niacinamide can trigger your body into releasing histamine which is an organic compound involved in local immune and inflammatory responses.
You can avoid allergic reactions and product sensitivities by starting out with lower concentrations and slowly progressing to stronger concentrations of niacinamide as needed.
One thing you should inevitably do before purchasing your first bottle of topical niacinamide is doing a patch test on the inner wrist.
An allergic reaction will typically become visible straight after the application or in the first 24 hours after applying it.
Does Niacinamide Lighten Skin?
Your skin can turn blotchy, pigmented, and develop dark spots or even larger areas of discoloration due to various reasons.
Some of these reasons can be prolonged exposure to the sun without using adequate sun protection, inflammation, and even hormonal balance.
Niacinamide has proven itself highly useful in combating hyperpigmentation due to its ability to reduce the abnormal production of the brown pigment melanin and preventing melanin transfer from causing uneven pigmented spots.
Niacinamide is also a powerful antioxidant that can fight off the formation of harmful free radicals and protect your skin from oxidative stress.
---
---
My name is Simone and I am a certified skin specialist. I created this website to teach my readers how to take great care of their skin and I also like to occasionally share my honest opinions on skincare products I've tried. You can learn more about me here.
The Acne Solution: Your Ultimate Guide To Flawless Complexion
An extensive, no-nonsense course showing you how to never have acne again, from a licensed Esthetician specializing in oily/acne-prone skin.