Hyaluronic acid went from being everyone's favorite ingredient to a somewhat controversial component in a matter of a year.
It was at its peak of popularity during 2019 and 2020, but then we learned that we don't need a separate hyaluronic acid product and that even this seemingly innocent ingredient could potentially dehydrate and irritate your skin.
And with that, here are the answers to the ten most frequently asked questions about hyaluronic acid.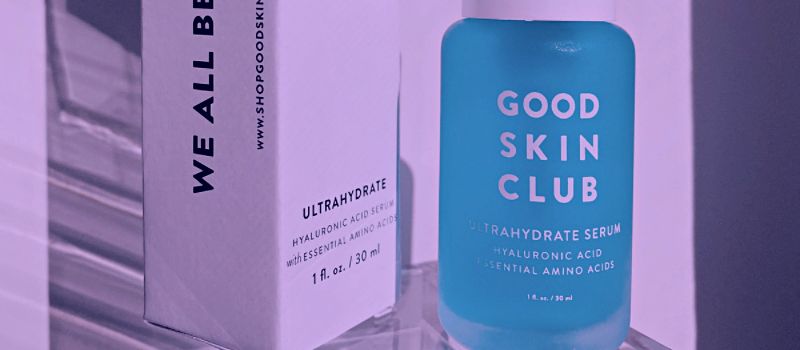 NB:
What if I told you I can show you how to never have acne again?
If you have acne and want it gone
,
read this message
.
What is Hyaluronic Acid?
Hyaluronic acid is a substance that naturally occurs in the human body. It can be found all over our bodies, especially around skin cells and less so inside of cells.
In fact, hyaluronic acid makes up about 50% of all glycosaminoglycans (GAGs), which are large molecules known as polysaccharides that deal with the support and maintenance of structural proteins such as collagen and elastin.
What are the Benefits of Hyaluronic Acid?
Hyaluronic acid plays an essential role for healthy-looking skin by holding moisture within its structure that maintains smoothness and elasticity.
Therefore, the benefits of using hyaluronic acid in your skincare routine are many.
Hyaluronic acid helps hydrate the skin, and this makes it look healthy and glowy, but it also strengthens the skin barrier and helps it carry out other vital functions, such as defending itself from pathogens.
Additionally, hyaluronic acid can temporarily reduce fine lines and wrinkles by making the skin look plumper and smoother.
It also has some anti-inflammatory properties, and it's non-comedogenic, meaning it won't clog the pores, which makes it beneficial for anyone dealing with acne.
Are There Any Side Effects of Using Hyaluronic Acid Products?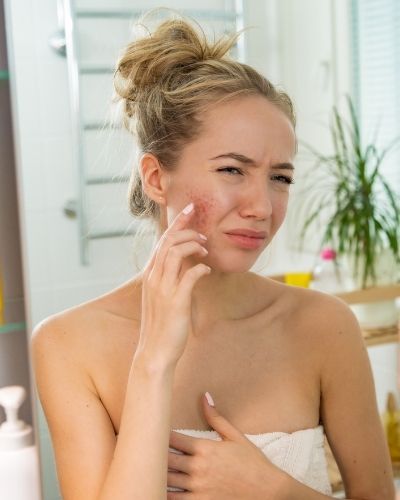 The two side effects of using too much hyaluronic acid are dryness and irritation. This is because using too much hyaluronic acid means you are using it incorrectly.
Hyaluronic acid is naturally degraded every 24-48 hours by an enzyme called hyaluronidase. This means that using hyaluronic acid twice a day is already too much for the skin.
Therefore, if you are using a serum with hyaluronic acid as its main ingredient, you should only use a few drops of this every other day or no more than once a day.
On the other hand, hyaluronic acid is an ingredient commonly found in many if not all skincare products, so there is a good chance you are already overusing it if your routine consists of several products containing it.
Besides that, hyaluronic acid is a completely safe ingredient and is unlikely to cause allergic reactions.
How To Apply Hyaluronic Acid?
Hyaluronic acid can be applied both in the evening or in the morning, depending on your skincare routine. It works best when applied in a toner or a serum form after a cleanser and before a moisturizer.
Additionally, always follow it up with a moisturizer, as allowing hyaluronic acid to dry on your skin completely will actually dry out your skin even more.
Which is why you need to quickly follow up with a moisturizer to seal this humectant before it evaporates.
Does Hyaluronic Acid Cause Purging?
Hyaluronic acid doesn't trigger purging; it's a safe ingredient for oily, acne-prone skins and usually plays well with many other skincare ingredients, hence why it's found in almost all products.
Is Hyaluronic Acid Safe For Pregnancy?
Yes, hyaluronic acid is a pregnancy-safe ingredient; however, make sure that the product you are using doesn't contain other ingredients that aren't recommended for pregnancy, such as retinol.
Can You Use Hyaluronic Acid With Retinol?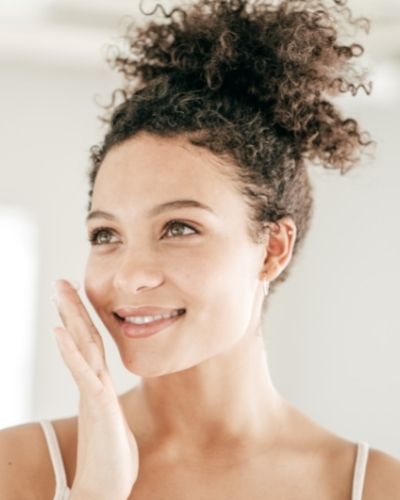 Yes, hyaluronic acid can be used with retinol, and doing this will actually increase the penetration of the active ingredient.
Is Hyaluronic Acid Good for Dry Skin?
It depends on how it's being used. Hyaluronic acid can be an excellent ingredient for dry skin if used right, but it can also be irritating if not used properly.
If you have dry skin, this means that your skin is lacking both moisture and oil. Therefore, you will likely find hyaluronic a little too light and not hydrating enough when used on its own.
However, the best way to boost hyaluronic acid is by adding a richer moisturizer that contains emollients on top.
This is how you will seal the hydration and prevent it from evaporating while reaping the benefits of both hyaluronic acid and emollients.
Is Hyaluronic Acid Good for Acne-Prone Skin?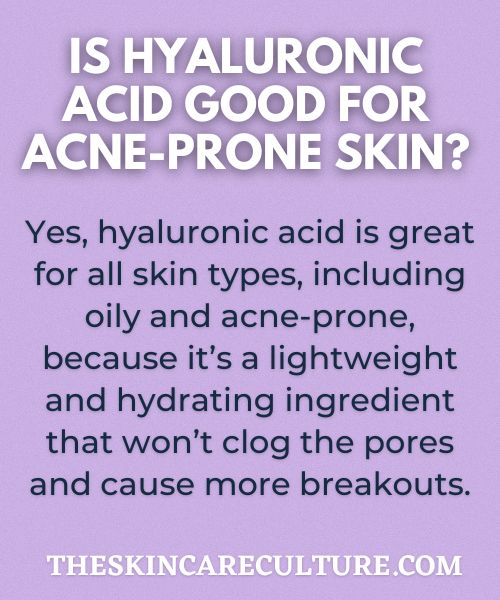 Yes, hyaluronic acid is great for all skin types, including oily and acne-prone, because it's a lightweight and hydrating ingredient that won't clog the pores and cause more breakouts.
Which Products Contain Hyaluronic Acid?
Hyaluronic acid is found in almost all skincare products in some variations.
The most popular form used in cleansers, serums, moisturizers, eye creams, and even sunscreens is sodium hyaluronate, which has the same hydrating properties but it's easier to formulate with and plays well with other ingredients.
With that said, here are my few favorite hyaluronic acid products:
Vichy – Mineral 89 Daily Skin Booster – $30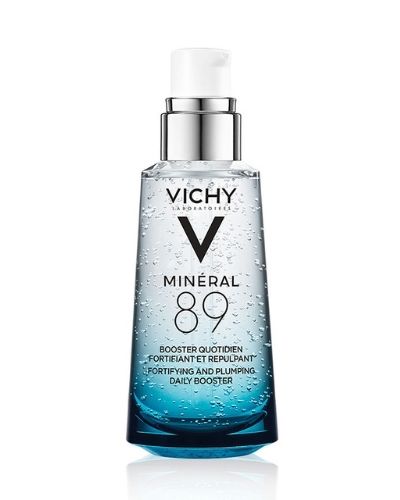 Vichy Mineral 89 Daily Skin Booster is a lightweight gel-serum that is the ultimate solution for more nourished, hydrated skin.
Made with Vichy's proprietary 15 mineral-rich water and hyaluronic acid, this gooey gel will last you for ages and will make your skin look hydrated and glowy.
Replenix – Hyaluronic Acid Hydration Serum – $88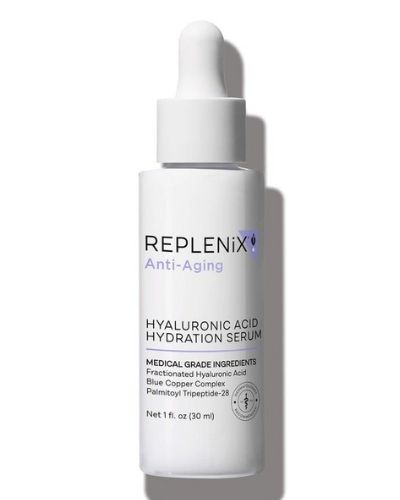 Replenix Hyaluronic Acid Hydration Serum is a lightweight product packed with humectants and anti-inflammatory ingredients such as zinc and copper PCA.
It works great to address signs of aging, such as fine lines and wrinkles, but it's also excellent for sensitive and acne-prone skin.
SkinCeuticals – Hyaluronic Acid Intensifier – $102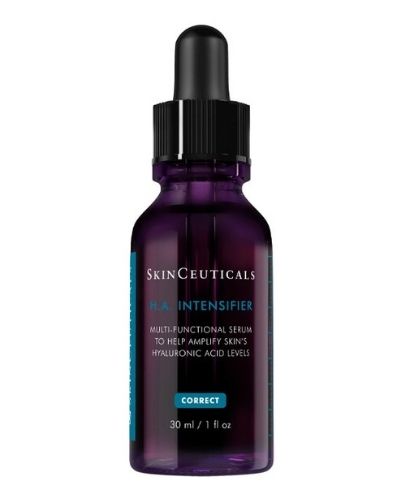 The Hyaluronic Acid Intensifier is a hardworking serum that helps restore dry and dehydrated skin but also calm irritation with ingredients such as licorice extract and purple rice.
The Hyaluronic Acid Intensifier also contains 10% Proxylane, a patented ingredient that supports the skin's hyaluronic acid level from inside to help improve firmness and give the skin a plumper, dewier, and healthy-looking complexion.
My name is Simone and I am a certified skin specialist. I created this website to teach my readers how to take great care of their skin and I also like to occasionally share my honest opinions on skincare products I've tried. You can learn more about me here.
The Acne Solution: Your Ultimate Guide To Flawless Complexion
An extensive, no-nonsense course showing you how to never have acne again, from a licensed Esthetician specializing in oily/acne-prone skin.