When you are prescribed Accutane, your dermatologist will likely tell you that you need to stay out of the sun.
This is because the medication can make your skin very sensitive and susceptible to sunburns.
But what if you are one of those people that never burn but tan easily? Can you still tan while on Accutane?
In this article, I will talk about the benefits and side effects of Accutane and whether or not people can tan while taking the medication.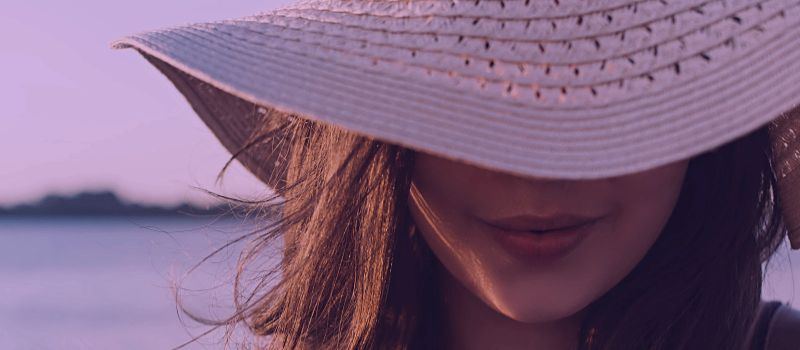 NB:
What if I told you I can show you how to never have acne again?
If you have acne and want it gone
,
read this message
.
What's Accutane and How Does it Work?
Accutane is the brand name for the medication known as isotretinoin, an oral medication used to treat severe acne.
It is also commonly prescribed to people whose acne has resisted previous treatments, such as benzoyl peroxide, adapalene, and antibiotics.
The exact mechanism of action is unknown; however, it's been observed that Accutane reduces the size of the oil-producing glands.
Once the gland's size is reduced, the gland will produce less oil.
Since excess oil is essentially food for the acne-causing bacteria that live on the skin, lack of it will cause the bacteria to become starved, thus minimizing proliferation and eventually minimizing acne, too.
Accutane is a very effective medication; however, it's known to come with some unpleasant side effects, including excessive dryness, irritation, and sensitivity.
Can You Tan While on Accutane?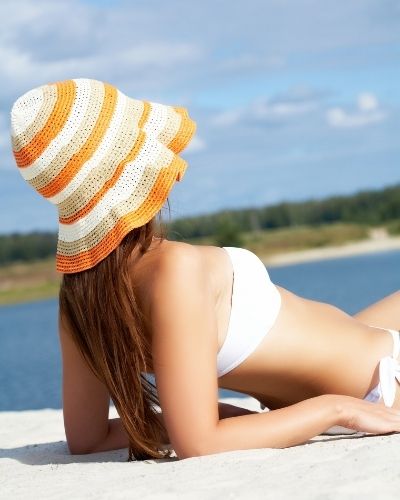 Tanning while on Accutane is a bad idea because this medication is known for its side effect of making the skin more susceptible to sunburns and sun sensitivity.
In fact, you are likely to get a sunburn with less sun exposure while on Accutane than it would normally take you to burn.
This is because Accutane dries out the skin and depletes it from its natural lubricant that we know as sebum.
The lipid-rich sebum secreted onto the skin's surface plays an essential physiological role in protecting the skin against external challenges, including UV rays.
Squalane, which is one of the most abundant components in human sebum, is a precursor to cholesterol, and besides lubricating the skin, this oily substance provides mild protection against UV rays.
Less sebum means less protection, which is why wearing sunscreen with an SPF of 30 or higher is crucial when it comes to protecting your skin from sunburns while on Accutane.
How Long After Accutane Can You Tan?
Tanning is a bad idea in general because the UV rays damage the skin and lead to pigmentary changes and uneven melanin deposits.
But besides sunburns, hyperpigmentation, and uneven skin tone, which are pesky conditions that remain on the skin long after the initial damage has been done, excessive sun exposure can lead to life-threatening conditions such as skin cancers.
However, if you still want to take your chances and go tanning this summer, make sure to wait for at least 3-6 months post-Accutane to do it.
This is enough for the skin to recover from the changes induced by this medication and regain its protective coat (sebum.)
Can You Use a Fake Tan While on Accutane?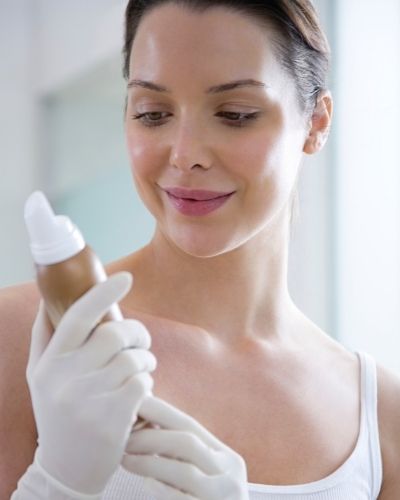 Using a fake tan while on Accutane is a safe alternative to natural tanning or tanning beds.
However, since Accutane is known to dry out the skin, make sure to exfoliate and moisturize the skin before applying a fake tan to avoid patchy application and uneven results.
Best Sunscreens While on Accutane
Here are the best facial sunscreens to use while on Accutane:
Bioderma – Photoderm Max Aquafluid SPF 50 – $21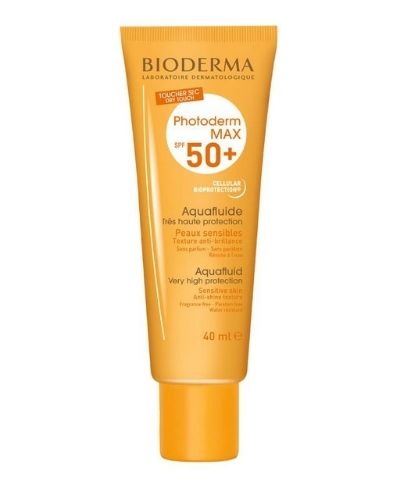 Best for dry, irritated, and allergy-prone skin.
Bioderma Photoderm Max Aquafluid SPF 50 is one of the best European sunscreens for dry and sensitive skin due to Accutane.
Unfortunately, it's not available in the US yet, but you will easily find this sunscreen in any online store or your nearest pharmacy if you live in Europe.
Photoderm Max Aquafluid has the highest sun protection factor and uses chemical filters to absorb UV rays.
It has a lightweight, runny consistency that dries down into a velvety matte, and it is water-resistant for up to 30 minutes.
It also doesn't contain fragrance or drying alcohols, which makes it excellent for irritated or allergy-prone skin.
Differin – Oil-Free Moisturizer with Sunscreen SPF 30 – $10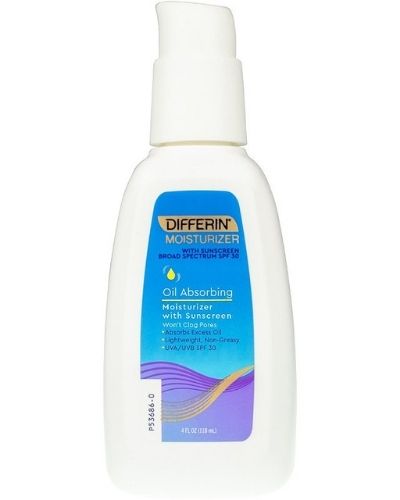 Best for dry, sensitive skin.
Differin's Oil-Absorbing Moisturizer SPF 30 is an excellent option for sensitive and irritated skin on Accutane.
Although it's marketed as "oil-free," this product doesn't dry matte, and it leaves a little bit of shine behind, so it doesn't truly live up to its name, but it is definitely gentle and hydrating.
It is a chemical sunscreen that uses several cosmetically elegant UV filters, and it also contains a couple of soothing and anti-inflammatory ingredients, including zinc and allantoin.
It's also fragrance-free, which makes it a good option for anyone who's allergic or sensitive to fragrance, and it comes in a good-sized bottle of 118 ml (4 oz) for only $10.
La Roche Posay – ANTHELIOS Invisible Fluid SPF 50 – $25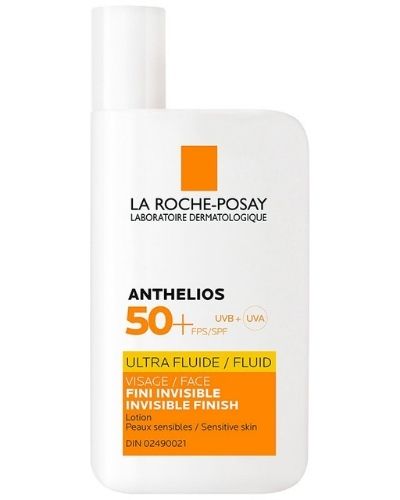 Best for dry skin.
La Roche Posay's Invisible Fluid SPF 50 is a super lightweight sunscreen with a very runny consistency that sinks into the skin like a dream.
It also doesn't leave a white cast, which is why many people with medium and dark skin tones also love it, and it's incredibly gentle and hydrating to the skin.
It also comes in a non-fragrant version, so make sure to pay attention to that if fragrance in skincare is causing issues for your skin.
EltaMD – UV Physical Broad-Spectrum SPF 41 – $34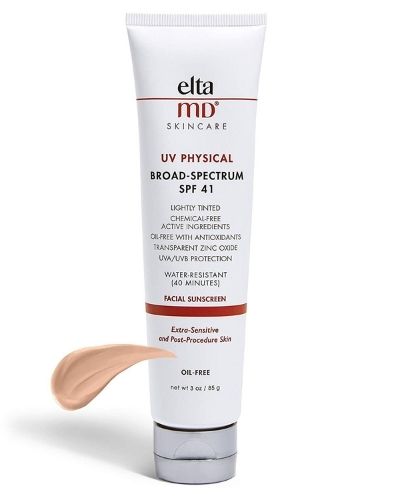 Best for dry, irritated, sensitive skin.
EltaMD UV Physical Broad-Spectrum SPF 41 is a tinted sunscreen formulated for extremely sensitive skin prone to redness and rosacea.
The reason why the tint is light is that rosacea is a condition that typically manifests in people with fair skin and has a reported prevalence of 05-10%.
So if your doctor has you on Accutane to specifically target rosacea, the UV Physical Broad-Spectrum SPF 41 may be the best option for you.
SkinCeuticals Physical Fusion UV Defense SPF 50 – $35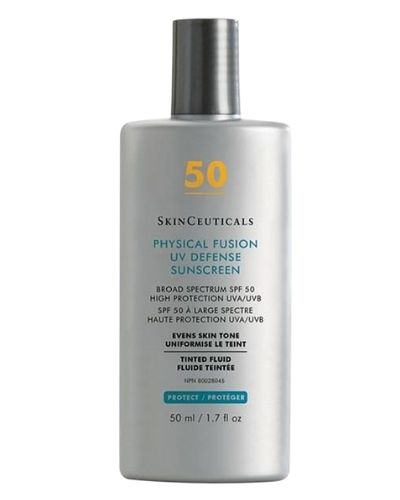 Best for all skin types, including irritated and sensitive skin.
SkinCeuticals Physical Fusion UV Defense SPF 50 is a tinted mineral sunscreen fluid containing zinc oxide and titanium dioxide as the main UV filters, making it suitable for sensitive skin and the skin around the eyes.
It has a lightweight, runny, and non-greasy consistency that leaves a beautiful glow when fully dried. It is a product that caters to dry and sensitive skin types, and it's exceptionally good for redness and rosacea-prone skin.
My name is Simone and I am a certified skin specialist. I created this website to teach my readers how to take great care of their skin and I also like to occasionally share my honest opinions on skincare products I've tried. You can learn more about me here.
The Acne Solution: Your Ultimate Guide To Flawless Complexion
An extensive, no-nonsense course showing you how to never have acne again, from a licensed Esthetician specializing in oily/acne-prone skin.