After my horrible experience with the Lala Retro Whipped Cream that left me broken out with painful cystic acne, I had to resort to using a potent combination of salicylic acid and benzoyl peroxide treatment.
This is an excellent combo to tackle acne effectively but it has the downside of leaving the skin dry and uncomfortable.
In the past week or so, I have been religiously using overnight face masks to help my skin recover from dryness and slight irritation caused by the strong treatment.
Today's article is going to be my Drunk Elephant vs. Paula's Choice overnight masks comparison review, and I will be comparing the…
consistency
performance
price point
compatibility
and more of both.
If you are interested in finding out how these two worked for my oily/acne-prone skin, keep reading.
TLDR Comparison Review Summary: For me personally, Paula's Choice wins the battle here due to several reasons (see below).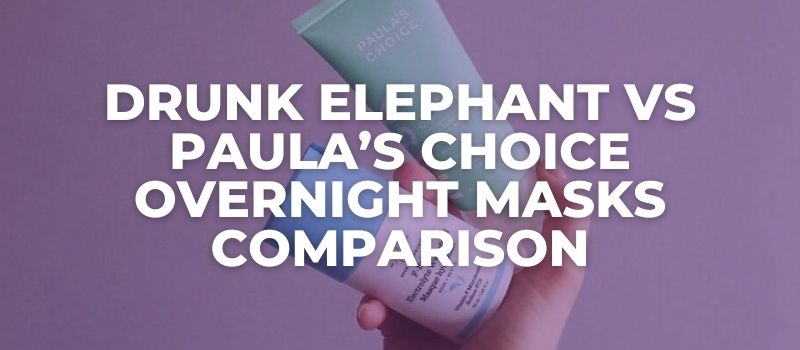 NB:
What if I told you I can show you how to never have acne again?
If you have acne and want it gone
,
read this message
.
The Drunk Elephant F-Balm Waterfacial Facemask (Mini-Review)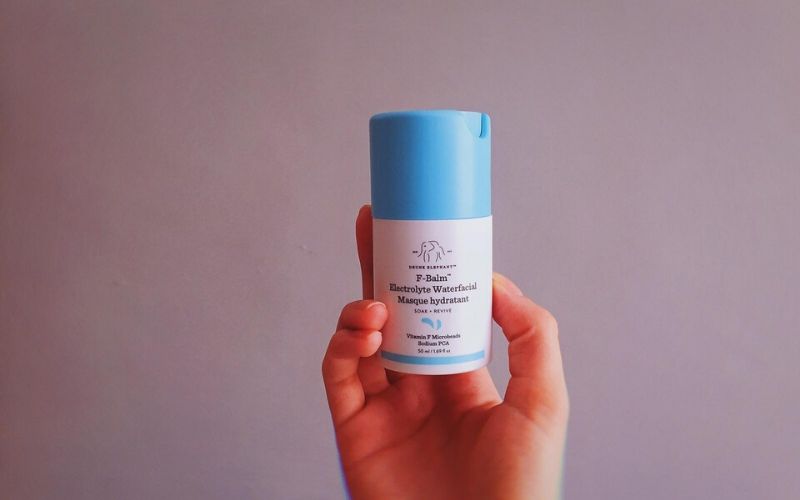 So, I actually already talked about Drunk Elephant's F-Balm in a separate review and I have been using it for about two months now.
The F-Balm is a hydrating overnight mask intended to plump and replenish the skin and strengthen its acid mantle and improve its function.
Ingredients
The F-Balm is formulated with a blend of replenishing ingredients such as niacinamide, sodium PCA, squalane, five forms of ceramides, omega fatty acids, and antioxidants that help repair the skin barrier after being damaged by continuous exposure to harsh treatments and various environmental aggressors.
Its superstar ingredient is vitamin F is a combination of linoleic which is an Omega-6 and alpha-linoleic acid, which is an Omega-3.
The tiny beads in this product loaded with vitamin F burst during application to deliver that boost of emollience and soothing hydration.
Consistency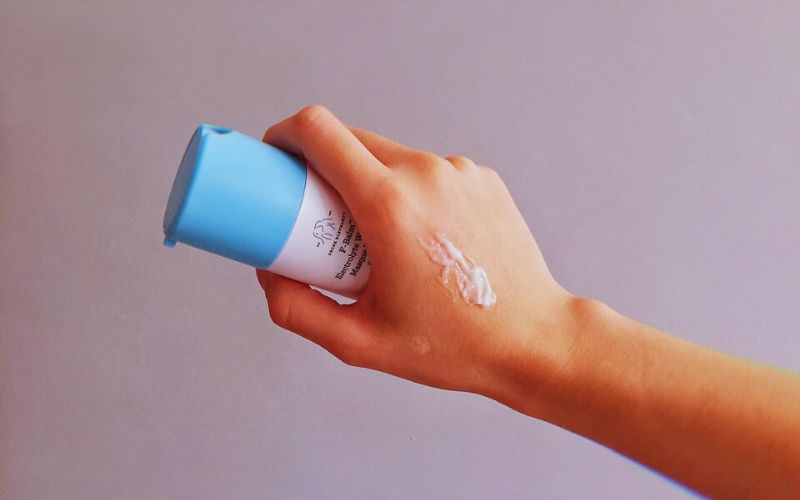 The F-Balm has a thick and creamy consistency but there is also a little bit of that gel texture that can be noticed here.
It's almost like a combination of cream and a gel, but the cream is more dominant than the gel. You know what I mean?
Once applied to the skin, the F-Balm does leave a greasy layer. This is not as crazy as when applying an oil, but it's still there and it's noticeable.
Especially if you have oily skin, you will definitely notice that layer of greasy something sitting on the surface of your skin.
Scent
When dispensed, the formula smells like one of those not sexy or attractive, fragrance-free lotions you get at the drugstore, but I appreciate the fact it doesn't contain added fragrance.
I don't mind it and the slight scent goes away shortly after the cream is applied, so no harm is done really.
Performance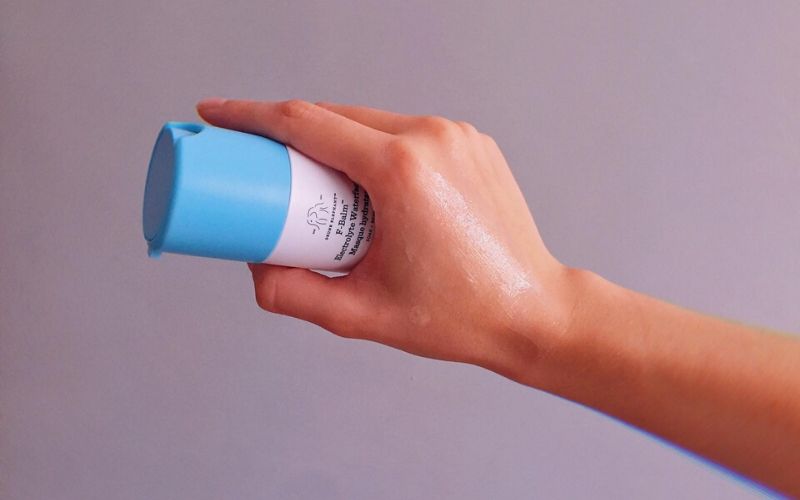 In my previous review, I mentioned that I had great results by using the F-Balm as a moisturizer daily. One pump of product is enough for me to cover my entire face and neck.
However, when I tried to use it as a mask and apply about 2 and a half pumps, I didn't really enjoy the overly greasy layer it left on my face.
Even though my skin was dry because of the salicylic acid and benzoyl peroxide combo I was using for my acne, more than one full pump of the F-Balm was still too much for my oily skin.
So I am going to go ahead and say that I enjoy the F-Balm when I use very little of it.
It's super moisturizing and nourishing, however, I have to be very careful and not apply too much product because it definitely feels heavy if I do that.
Dry skins will surely have great results with this product, however, if you have oily skin and are looking for something very lightweight and seamless, this might not be the best product for you.
Drunk Elephant F-Balm Waterfacial Pros:
Spreads easily
Little goes a long way
It contains a blend of moisturizing and nourishing ingredients
Calming and soothing
Suitable for both oily and dry skins (depending on the amount you're using)
It can last for a long time
Airtight packaging
Drunk Elephant F-Balm Waterfacial Cons:
Expensive
It might be too greasy for oily skin if you apply a lot of product
Where to buy?
You can purchase Drunk Elephant's F-Balm on the following sites:
The Paula's Choice Super Hydrate Overnight Mask (Mini Review)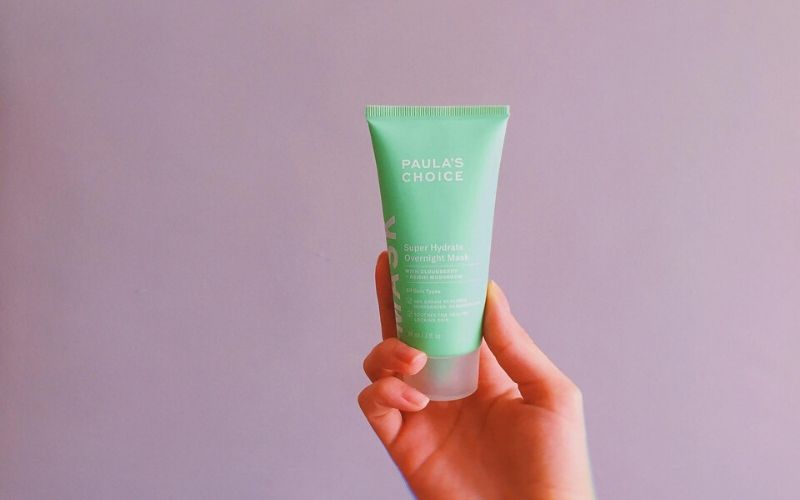 The Paula's Choice Super Hydrate Overnight Mask is a light cream-gel mask containing a blend of ingredients that effectively reduces redness, soothing irritation, and providing long-lasting hydration.
It functions best as a leave-on mask, which means that, depending on your skin needs, you can use less product and leave it on as a moisturizer or use a generous amount of product and leave it on the skin as an overnight mask.
Ingredients
I am very pleased with the ingredient list of this product, even though it's quite a long one which is something I don't always care for.
For me, a long ingredient list increases the chances of potential irritation or an adverse reaction. Therefore, I always like to stick to a short ingredient list in skincare products.
Anyhow, besides a nice blend of hydrating ingredients including glycerin, shea butter, hydrogenated lecithin, and pentapeptide-59 which is a sensitivity-inhibiting peptide, let's dig into the less known ingredients in this mask.
Chondrus Crispus Extract
This is an extract of red seaweed rich in nutrients for the skin, including natural polysaccharides, peptides, and amino acids. It also has some antioxidant properties that help protect the skin from environmental aggressors and damaging airborne pollutants.
Additionally, Chondrus Crispus contains a compound known as carrageenan, which forms a film on the skin for an added defense and protection.
Rubus Chamaermorus (Cloudberry) Fruit Extract
Cloudberry is an antioxidant-packed plant that typically grows in colder climates such as Scandinavian countries as well as North America.
These plants are a rich source of beta-carotene which is the precursor of vitamin A, as well as vitamin E, and anthocyanins.
Besides this, they contain trace minerals and fatty acids that help replenish and repair compromised skin.
Ganoderma Lucidum (Reishi) Mushroom Extract
Ganoderma Lucidum is a species of mushroom also known as Reishi mushroom that has been used in Chinese traditional medicine for a very long time.
The mushroom was attributed to therapeutic properties such as toning effect, enhancing vital energy, strengthening cardiac function, increasing memory, soothing severe coughs, and its antiaging effects, to name a few.
Besides being composed of around 90% water by weight as well as having polysaccharides, peptidoglycans, and triterpenes as the three major active constituents, the Reishi mushroom has also shown a compound that can interrupt the enzyme tyrosinase, which is found in melanocytes and it is responsible for the first step of melanin production.
Or in simple terms, this compound found in the Reishi mushroom can potentially reduce certain types of discoloration.
Research has also shown that the Reishi mushroom extract can improve the skin's supportive elements and potentially reduce signs of irritation.
It is a natural source of vitamin D2, trace minerals such as copper and selenium, and the amino acids leucine and lysine.
While there's still a ton of research that needs to be done to support it, it is inevitable to say that the Reishi mushroom extract is a very promising ingredient in skincare products.
Consistency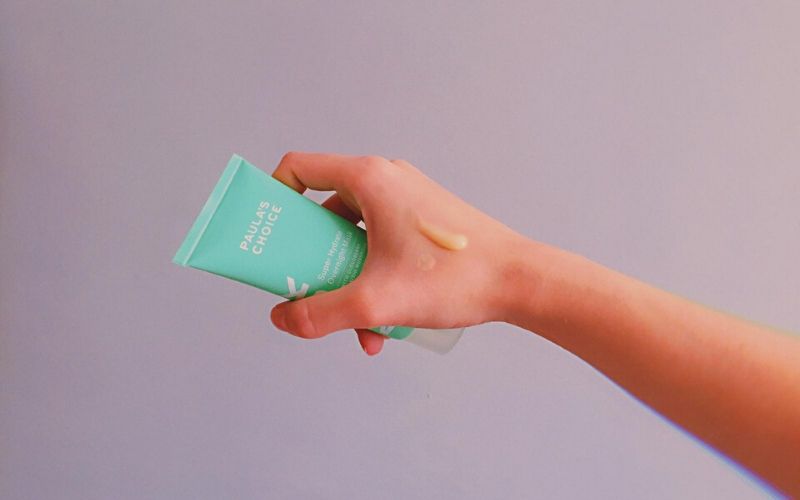 The mask has a very light and unique texture. It's more like a serum that absorbs into the skin with ease rather than a cream or even a standard gel mask.
Scent
The mask doesn't have added fragrance, however, there is a distinct scent to it.
It smells earthy, like mushrooms and soil combined into something I wouldn't really call a pleasant scent, however, it's not overpowering and it fades as soon I applied it on my skin, so it didn't bother me too much.
Performance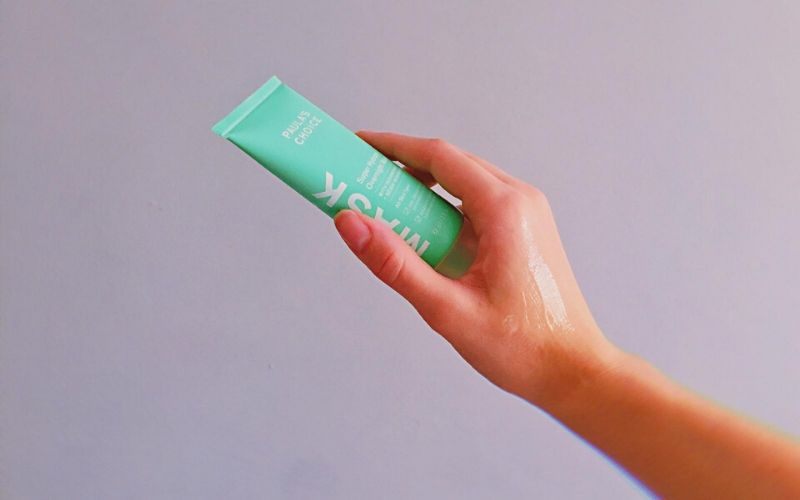 Now as for the performance, I really enjoyed using this mask.
Unlike the F-Balm, this is not a heavy product and although both dry and oily skin types can benefit from it, it's still one of those rare products that no matter how much you apply, it won't leave a greasy layer on the skin.
It did an amazing job with hydrating my skin that was left dry from the harsh acne treatments but no matter how much I applied, it didn't leave an annoying greasy layer on the surface.
It gives a nice and subtle glow on the skin, but you can see it's more hydrating than occlusive and I am so happy it worked so well for me and my particular concern.
That being said, I do not intend to use this every night once my irritation is completely gone; however, I will definitely be indulging in it at least once a week.
PC Super Hydrate Overnight Mask Pros:
Lightweight and hydrating
Excellent for both oily and dry skin types
Great value for money
It doesn't leave a greasy layer on the skin
It can be used as a daily moisturizer
PC Super Hydrate Overnight Mask Cons:
The directions say that it can also be used as a rinse-off mask, however, this would be a total waste.
Where to buy?
You can buy Paula's Choice Super Hydrate Overnight Mask on the following websites:
---
Do Overnight Face Masks Work?
Yes, overnight masks work amazingly well to hydrate and replenish your skin while you're sleeping as this is the time when your skin is in repair mode and is also highly receptive to active ingredients.
Using overnight masks is a great way to tackle specific skin concerns you may have or simply deliver moisture into the skin because these masks are usually packed with active ingredients.
Should You Use an Overnight Face Mask Every Day?
That depends on the active ingredients the mask contains. For example, using masks that contain high concentrations of hydrating and moisturizing ingredients can be used every day without an issue.
However, if you are using a concentrated mask that contains a high percentage of vitamin A or vitamin E, using them every day isn't a good idea.
Because of their potency, active ingredients can potentially be irritating and you need to give your skin a break instead of constantly bombarding it with different active ingredients.
---
Which One Is The Best To Use?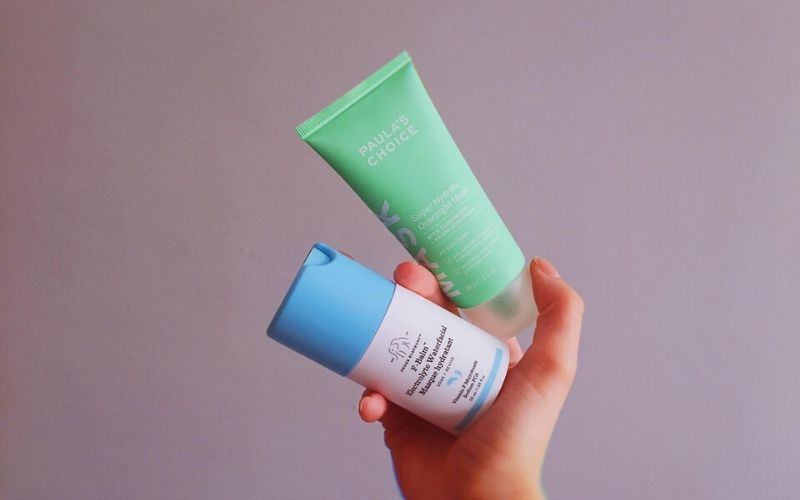 This was my Drunk Elephant vs. Paula's Choice overnight masks comparison, and I have to say that for me personally, Paula's Choice wins the battle due to several reasons.
The Super Hydrate Overnight Mask by PC is more compatible with my skin type and it meets my particular skin needs at the moment.
Besides that, the payoff is miles away compared to the Drunk Elephant's F-Balm that costs $52 for 50ml (1.69 fl.oz.) while the PC Overnight Mask costs $34 for 88ml (3 fl.oz).
They are both great products, but I am currently gravitating towards PC products rather than something else.
My name is Simone and I am a certified skin specialist. I created this website to teach my readers how to take great care of their skin and I also like to occasionally share my honest opinions on skincare products I've tried. You can learn more about me here.
The Acne Solution: Your Ultimate Guide To Flawless Complexion
An extensive, no-nonsense course showing you how to never have acne again, from a licensed Esthetician specializing in oily/acne-prone skin.