Salicylic acid is an ingredient we turn to when dealing with acne, dandruff, texture, and other skin concerns. Found in many topical products in up to 2% concentrations, it's an effective ingredient with anti-inflammatory and comedolytic (pore unclogging) benefits.
But is this ingredient safe for breastfeeding women?
The good news is that salicylic acid is generally considered safe for topical use during lactation. Studies have found that the amount of salicylic acid absorbed into a breastfeeding woman's body through the skin is minimal and would not pose a health risk to the baby.
Therefore, continue reading to find out how to use salicylic acid while breastfeeding and discover some excellent salicylic acid product recommendations for breastfeeding women.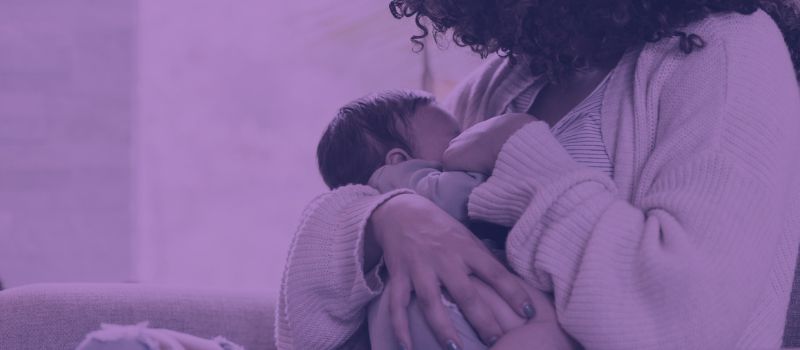 NB:
What if I told you I can show you how to never have acne again?
If you have acne and want it gone
,
read this message
.
What is Salicylic Acid?
Salicylic acid is a beta-hydroxy acid with oil-soluble properties that, once applied to the skin, penetrates the pores, dissolving accumulated cellular debris consisting of hardened oil, unshed skin, and white blood cells.
This action unclogs the pores and allows oil to flow freely toward the skin's surface, where it will lubricate the skin and protect it from external pathogens instead of remaining stuck inside, causing issues such as closed comedones, open comedones, and inflamed acne.
Salicylic acid can produce a quick action, with pimples looking smaller and less inflamed only hours after applying this ingredient to the skin.
However, long-term results require continuous use of salicylic acid products at least once or twice a week.
And while super beneficial for soothing inflammation and minimizing acne, salicylic acid does have one recognizable flaw, which is triggering an initial purge.
This means that when you start using a product containing salicylic acid, you will experience an initial outbreak of acne due to clearing or purging the clogs that were going to become a pimple at some point in the future.
Salicylic acid speeds this process up, and since all clogs will come to the surface simultaneously, instead of popping up at different times, it can appear like a full breakout and look a little scary at first.
However, once the purge stage passes and the clogs are cleared, which usually takes up to thirty days or one skin cycle, you will notice your skin clearing up and looking healthier.
The Benefits of Using Salicylic Acid
Some benefits of using salicylic acid include the following:
Unclogging pores and preventing future clogs.
Promoting a healthy cell turnover process.
Reducing inflammation, redness, and swelling.
Soothing existing blemishes.
Refining the appearance of enlarged pores.
Enhancing the complexion's clarity and radiance.
Decreasing excess oiliness.
Is Salicylic Acid Safe for Breastfeeding Women?
Salicylic acid is safe for breastfeeding and pregnant women because it only penetrates the outermost layers of the skin and doesn't reach the bloodstream, nor can it be absorbed or appear in breast milk.
However, it is always best to consult a doctor before using any products containing salicylic acid while pregnant or breastfeeding if you have any doubts or concerns.
With that said, if you want to continue using salicylic acid while pregnant or breastfeeding but are worried about its safety, avoid applying it to areas of the body close to the tummy, chest, and neck to be extra cautious.
Additionally, avoid applying salicylic acid in areas that might come in direct contact with the baby's skin or where the infant might ingest the ingredient via licking.
How to Use Salicylic Acid During Pregnancy/While Breastfeeding?
The best way to use salicylic acid during pregnancy or while breastfeeding is to apply the product in smaller areas far away from the chest and tummy.
Additionally, since the skin can become more sensitive during pregnancy and postpartum, avoid over-exfoliating and only use salicylic acid once to twice a week to prevent irritation and discomfort.
Lastly, follow up on your salicylic acid products with a gentle moisturizer and sunscreen in the morning to protect the skin from sunburns, irritation, and premature aging.
The Best Salicylic Acid Products for Pregnant & Breastfeeding Women
La Roche-Posay – Effaclar Medicated Gel Acne Cleanser, $15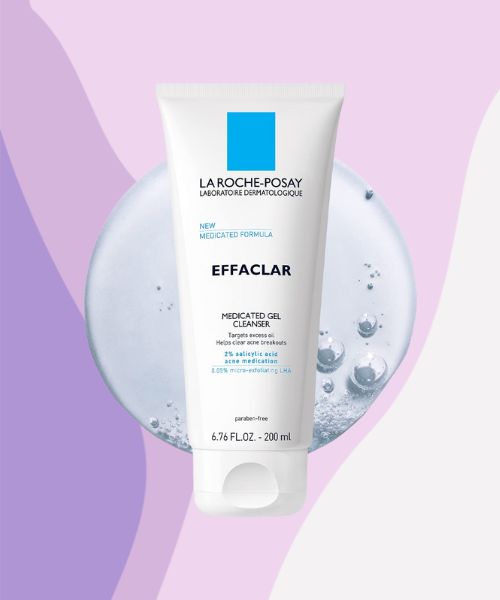 La Roche Posay Medicated Gel Cleanser is an exfoliating cleanser that contains 2% salicylic acid to penetrate the pores and clear out the oils and gunk that's causing clogging and breakouts, as well as lipo-hydroxy acid, which is a derivative and a gentler alternative to salicylic acid that helps smooth out rough skin texture.
Paula's Choice – Pore Normalizing Acne Cleanser, $15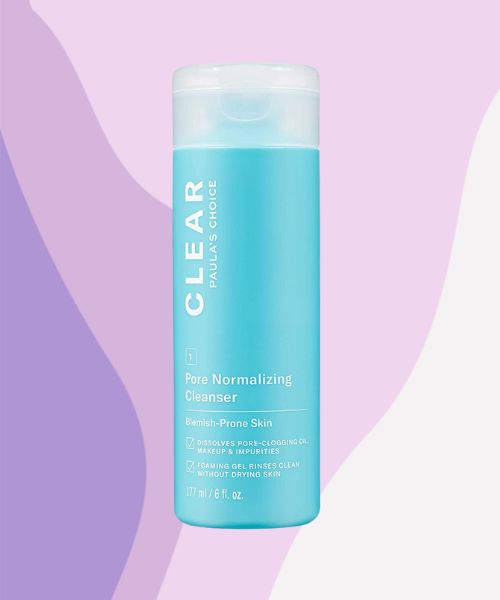 The Pore Normalizing Cleanser by Paula's Choice is a gentle, foaming cleanser that contains a mild concentration of 0.5% salicylic acid to gently remove impurities from the skin, unclog pores, and get rid of closed comedones and acne.
Besides the main active ingredient, the cleanser also contains arginine, a skin-softening amino acid, and panthenol, which is a calming and soothing ingredient that helps reduce redness and inflammation.
Kate Somerville – ExfoliKate Intensive Pore Exfoliating Treatment, $36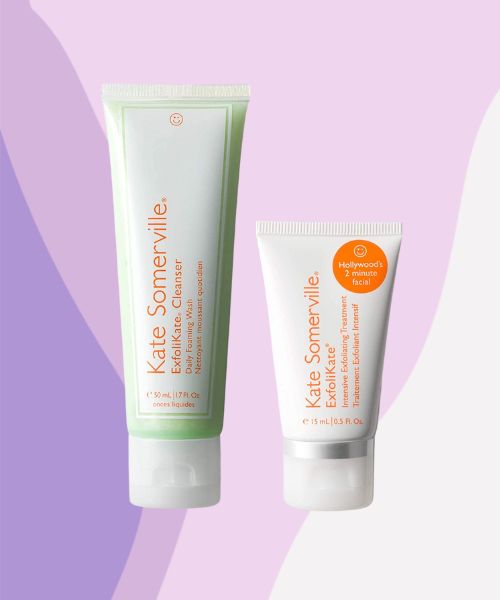 The ExfoliKate Intensive Pore Exfoliating Treatment is a gel cleanser containing a blend of exfoliating enzymes, salicylic acid, and lactic acid, a gentle and hydrating AHA that helps reduce the appearance of pores and smooth out skin texture.
Additionally, the soothing effects of aloe vera, honey, and skin-repairing vitamin E help reduce the appearance of inflammation and redness.
Is Clinical – Cleansing Complex, $45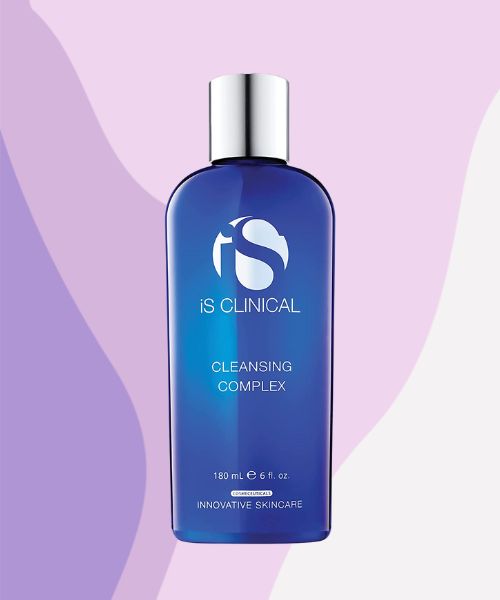 Excellent for skin texture, enlarged pores, inflammation, redness, and acne, the iS Clinical Cleansing Complex is a gel cleanser that contains a blend of exfoliating ingredients such as white willow bark, antioxidants, and soothing ingredients such as chamomile and Centella Asiatica, as well as moisturizing ingredients such as sugar cane extracts.
Paula's Choice – 2% BHA Liquid Exfoliant, $34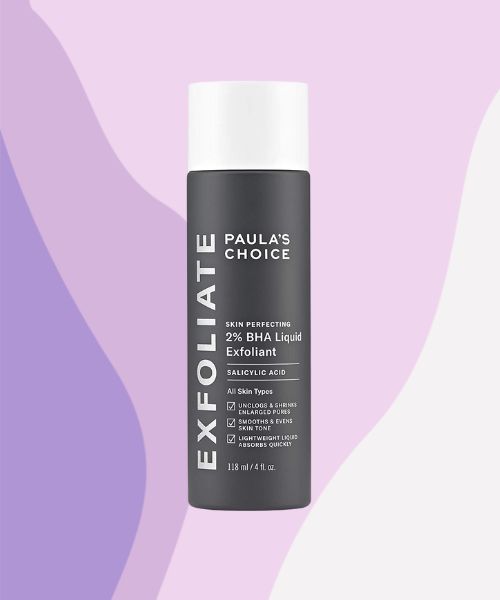 The cult classic 2% BHA Liquid Exfoliant is a gentle, liquid exfoliant that contains a blend of salicylic acid, green tea extract, and licorice extract to help reduce fine lines, wrinkles, signs of aging, and acne.
The liquid exfoliant also helps reduce the appearance of redness and inflammation, as well as soothe and protect the skin from damaging free radicals.
Paula's Choice – Skin Perfecting BHA 9 Spot Treatment, $46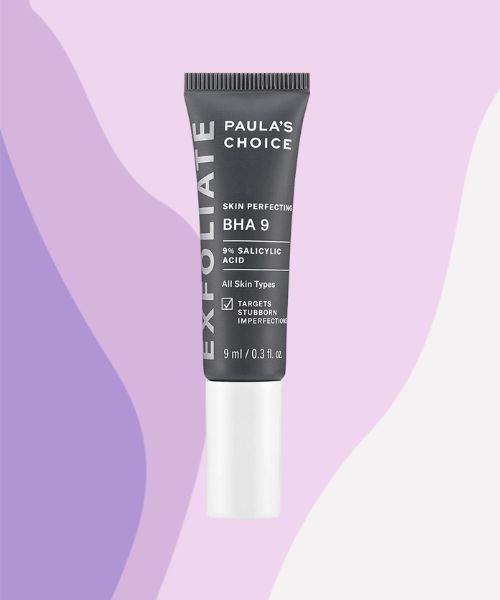 If you are dealing with an occasional pimple, using salicylic acid over the entire face might not be the best option; therefore, it's better to go with a spot treatment such as the Paula's Choice Skin Perfecting BHA 9 Spot Treatment.
This spot treatment contains a blend of salicylic acid, brightening and soothing oat and sea whip extracts, as well as hydrating glycerin and arginine to help reduce redness and inflammation and keep rogue pimples at bay.
The Ordinary – Salicylic Acid 2% Anhydrous Solution Pore Clearing Serum, $8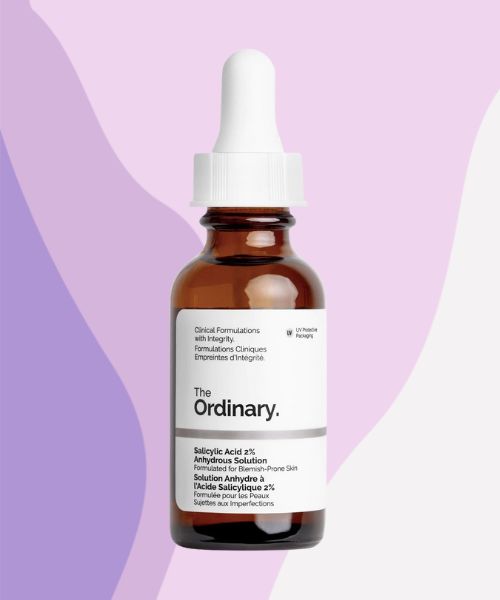 A gentle, non-irritating formula, the Salicylic Acid 2% Anhydrous Solution is a squalane-based serum with salicylic acid to soothe, soften, and reduce inflammation while nourishing the skin and strengthening the skin barrier.
Perfect for those with dry, reactive, and sensitive skin, this serum also helps reduce the appearance of acne and blackheads while providing antioxidant protection.
Caudalie – Vinopure Natural Salicylic Acid Pore Minimizing Serum, $52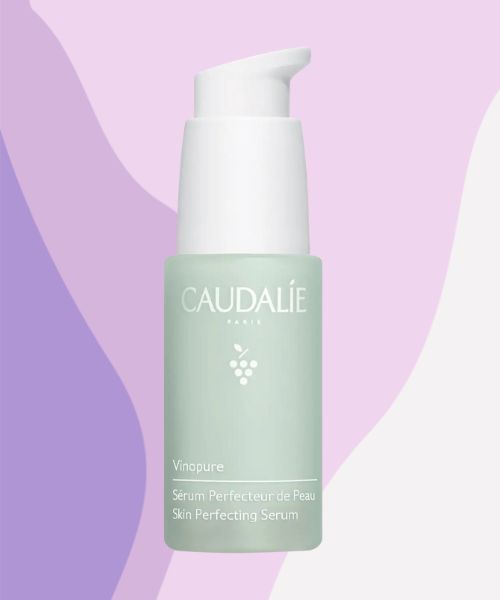 The Caudalie Vinopure Natural Salicylic Acid Pore Minimizing Serum is a lightweight, oil-free serum that contains salicylic acid and niacinamide to clear up acne and reduce enlarged pores.
Additionally, it also contains peppermint and rosemary extracts, along with organic grape polyphenols, which are components that help soothe, refresh, and hydrate the skin while providing antioxidant protection to combat free radicals and environmental aggressors.
My name is Simone and I am a certified skin specialist. I created this website to teach my readers how to take great care of their skin and I also like to occasionally share my honest opinions on skincare products I've tried. You can learn more about me here.
The Acne Solution: Your Ultimate Guide To Flawless Complexion
An extensive, no-nonsense course showing you how to never have acne again, from a licensed Esthetician specializing in oily/acne-prone skin.