Wrinkles, spots, and dryness are the most common signs of aging but it is absolutely dreading when these start appearing during your early or mid-20s.
Unfortunately, your skin is at the mercy of many factors that can make the natural aging process come much sooner than hoped for.
But there are steps we can take to help our skin remain supple and fresh-looking for a long time.
Are you looking for a product that will contribute to prolonging the aging process of your skin?
Well, you don't need to look any further.
Here's my Medik8 Night Ritual Vitamin A and this is going to be a detailed review of everything you need to know about this product.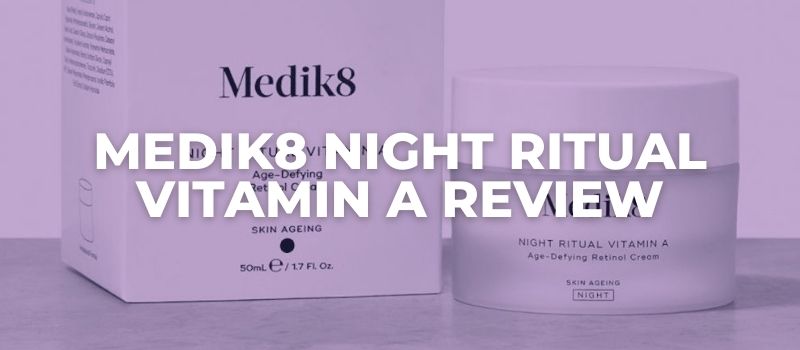 NB:
I can show you how to never have acne again.
If you have acne and want it gone
,
read this message
.
The Medik8 Night Ritual Vitamin A Review
£45 (for a 50ml Bottle)
Price

Ingredients

Brand Quality

Average Customer Review
Medik8 Night Ritual Vitamin A Review Summary
No Artificial Fragrance
Vegan-Friendly
No Synthetic Colors
Paraben-Free
What is The Medik8 Night Ritual Vitamin A?
The Night Ritual Vitamin A by Medik8 is a luxurious and rich rejuvenating cream specifically formulated to deliver a powerful anti-aging complex deep into the skin.
It contains 0.2% pure trans retinol which is the classical form of retinol and the light formula is ideal for younger skins as a gentle introduction of retinol on the skin to improve texture, minimize the appearance of fine lines and premature wrinkles, as well as balance uneven skin tone and unwanted pigmentation.
Retinol also helps decongest pores and regulate sebum production and can be used as an acne-fighting product in your nighttime routine.
The cream works to deeply nourish your skin as you sleep, maintain hydration, and be visibly more plump, supple, and youthful.
Medik8 uses advanced time-release technology for all their retinol products which they proudly call "the smart retinols" and this specific technology delivers vitamin A into the skin gradually over the course of approximately 12 hours.
The Night Ritual Vitamin A is especially beneficial for sensitive skins as the "smart" time-release technology will allow for the full absorption and benefits of standard retinol without causing unwanted irritation.
When Should You Start Using Retinol?
As you enter your 20s, early signs of sun damage and aging start presenting themselves on the skin.
Your skin begins to lose elasticity and the free radical damage of pollution, aging, and sun damage triggers skin degradation.
This, in my opinion, is already a desperate call for repair.
When your skin is far gone in later decades, undoing the damage done in your early years will, unfortunately, become much challenging and more complicated.
However, starting retinol in your teens is also not an option to go.
I always like to point out that there is nothing wrong with it and that starting retinol in your teens will not cause any damage to your skin as long as you are using a product that works well and isn't causing any irritation.
On the contrary, starting retinol in your teens can be beneficial for clearing acne, blemishes, and any post-inflammatory pigmentation left after that.
However, if you don't happen to have certain skin concerns that require retinol, the truth is that you probably don't need it in your teens.
So if starting retinol in your teenage years is too early, but your late 20s is a bit too late, when is the right time to start incorporating retinol in your skincare routine?
The golden middle ground is the perfect time to start religiously incorporating retinol in your skincare routine.
Your mid-20s is probably the time when you will notice the premature signs of aging and possible sun damage and discoloration so a lower percentage of vitamin A will definitely do the trick for you at this stage.
The Key Ingredients in The Medik8 Night Ritual Vitamin A.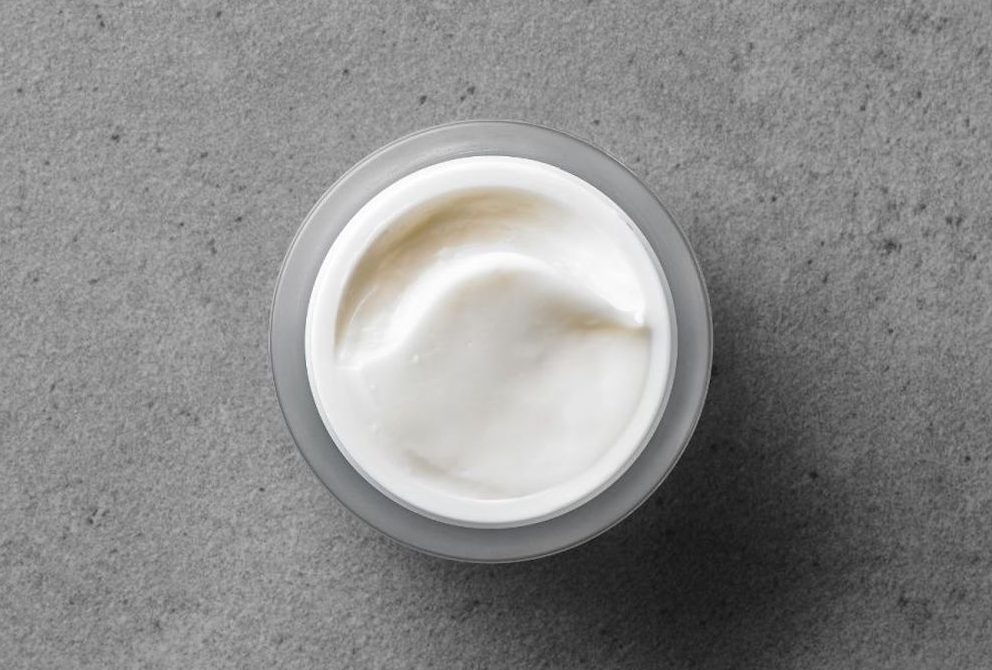 The Night Ritual Vitamin A is packed with healing ingredients that repair and rejuvenate your complexion.
Let's take a look at some of the main ones:
0.2% Retinol – Pure trans retinol or pure vitamin A is the gold standard of an anti-aging ingredient with proven benefits of successfully diminishing existing lines, wrinkles, pigmentation, and texture as well as reducing blemishes and future acne breakouts.
It helps to enhance the skin's natural regenerative cycle but promoting cell renewal and collagen production that will essentially leave your skin looking soft, supple, and youthful.
Vitamin E – An oil-soluble antioxidant, vitamin E effectively combats free-radical formation and superbly moisturizes your skin while stabilizing retinol for optimal power.
Dragon Fruit Extract – Derived from the night-blooming cactus of Mexico, dragon fruit extract provides exceptional protection as an antioxidant that combats free radicals while using ita natural sugars to lift, firm, and tone your complexion.
How to Use The Night Ritual Vitamin A For Best Results?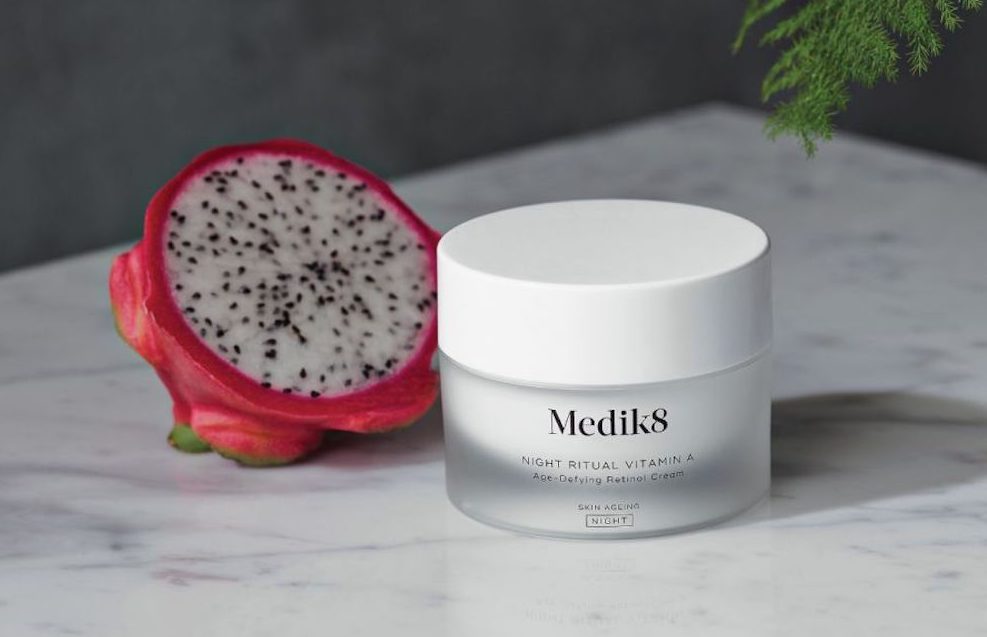 Overnight is the perfect time to nourish your skin and provide it with the ultimate supply of regenerating ingredients as the skin cells are most active during nighttime.
The skin cell regeneration speeds up at night and DNA repair occurs in the evening.
After cleansing in the evening, massage a small amount of Night Ritual Vitamin A across the face, but don't spare the neck and decolletage either.
Retinol is a product that requires its application to be phased in gradually and with using retinols, there is a general rule of thumb when it comes to applying it properly.
Apply the Night Ritual Vitamin A cream twice a week for the first two weeks, every other night for the next two weeks until you gradually introduce it to be a regular step in your evening routine.
What Are Medik8 Customers Saying?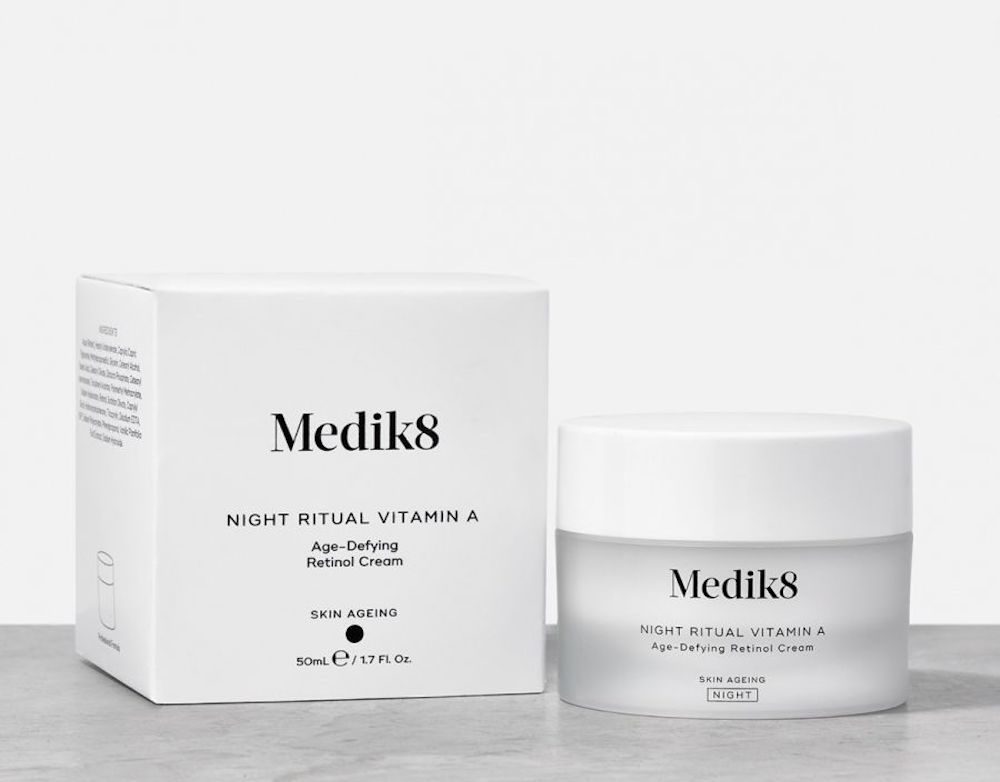 As a certified Medik8 therapist and having tried this product myself, I was curious to read what other Medik8 customers had to say about their experience using this Night Ritual Vitamin A moisturizer.
These are the few reviews I found online:
Nicole wrote for SkinCity: I have been applying this moisturizer on my face and neck in the evenings and have noticed a significant improvement in my skin tone. My skin is glowing every morning and I can't believe this moisturizer really did that for me. I would highly recommend this product to anyone who wants to improve their skin tone and significantly reduce the signs of aging.
Elizabeth wrote for DermaCareDirect: My skin feels softer, smoother, and there is an obvious reduction in the pigmentation on my cheeks. All this after only three applications! I'm amazed.
Naomi wrote for MiSkn: I look forward to using this product every night. It smells beautiful, but the scent is very mild and doesn't linger for too long. It makes my skin feel great in the morning and it is a treat for the senses. I would definitely recommend it to anyone that has acne-scarring, pigmentation, and early signs of aging.
The Best Place To Buy Medik8 Products.

The best place to buy this unique anti-aging powerhouse moisturizer is from the official Medik8 website. You will also find tons of product information and all the ingredients explained in great detail.
---
---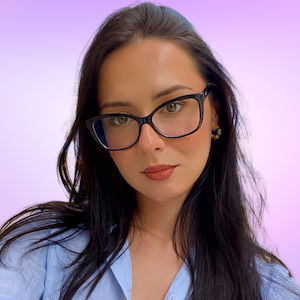 My name is Simone and I am a certified skin specialist. I created this website to teach my readers how to take great care of their skin and I also like to occasionally share my honest opinions on skincare products I've tried. You can learn more about me here.
The Acne Solution: Your Ultimate Guide To Flawless Complexion
An extensive, no-nonsense course showing you how to never have acne again, from a licensed Esthetician specializing in oily/acne-prone skin.