Skin texture is a little different than skin tone and is the term used to describe skin that looks rough, bumpy, dry, and uneven.
Skin texture can occur due to several reasons, with the most common few being a buildup of excess dead skin cells, excessive sun exposure that leads to accumulated damage, excessively dry skin, congestion, inflammatory conditions such as acne, or even more permanent conditions such as eczema.
To smoothen the bumps and even out your skin texture, you should be looking for products that contain exfoliating acids, particularly AHAs that work on the surface of the skin as well as retinoids to help speed up cellular turnover and shed away the accumulation of dead skin cells from the surface of the skin.
Therefore, in this article, I will give you my recommendations of the 13 best facial serums for textured skin that will help polish up your complexion.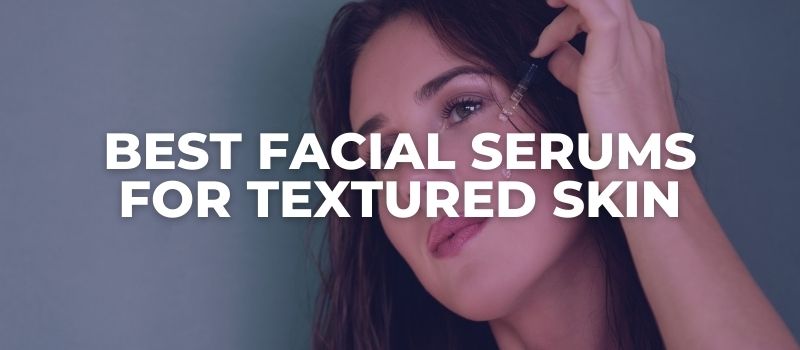 NB:
What if I told you I can show you how to never have acne again?
If you have acne and want it gone
,
read this message
.
The Ordinary – Lactic Acid 5% – $7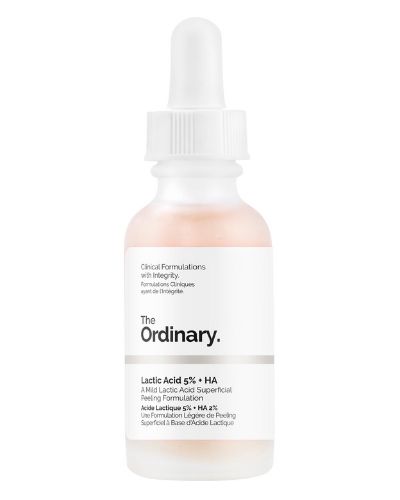 The Lactic Acid 5% by The Ordinary is a great serum for dry, sensitive skins that are dealing with texture.
Lactic acid is an exfoliating acid derived from sour milk or sugar-rich foods, and it is a water-soluble substance that possesses larger molecules than other exfoliating acids.
These molecules can't penetrate deeper into the skin due to their large size, which is why they work better on the skin's surface to dissolve the protein bonds that hold dead skin cells together and encourage them to shed.
Lactic acid is also a humectant, which means it has the ability to hydrate the skin and make it look smooth and plump.
The Ordinary also has a 10% Lactic Acid; however, this one isn't that good because it's very sticky and can be a little irritating.
If you are a beginner who just wants to get rid of some mild texture and uneven skin tone, stick to the 5% one.
Best for dry/dehydrated/sensitive skin.
Face Theory – Mandelibright Serum S7 – $20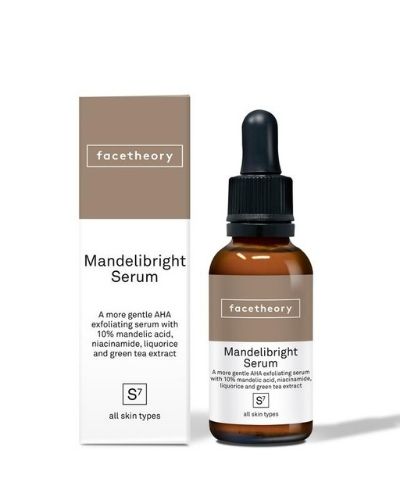 Mandelibright Serum S7 is a gentle exfoliating serum that has a lightweight texture and is packed with actives that help refine the complexion.
The main active ingredient is 10% mandelic acid, an exfoliating acid with anti-inflammatory and anti-acne properties, as well as 2% niacinamide to help strengthen the skin barrier but also improve hyperpigmentation uneven skin tone, and uneven texture.
Besides that, the Mandelibright serum also contains green tea extract, which is a soothing ingredient rich with polyphenols to help calm irritation and reduce sensitivity.
Lastly, the product also contains soothing licorice and chamomile extracts, as well as hydrating and plumping hyaluronic acid.
Dermatica – Azelaic Acid 20% – $30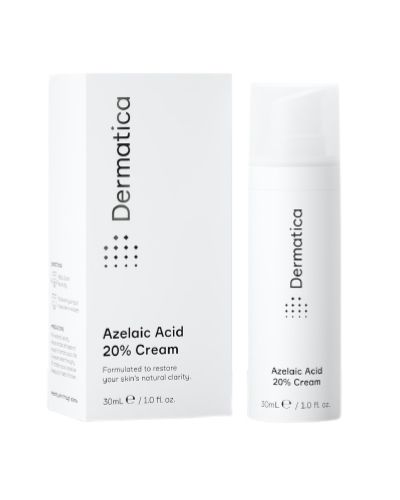 Over-the-counter azelaic acid products usually come in concentrations of up to 10%; therefore, Dermatica's Azelaic Acid 20% is the first over-the-counter azelaic acid with such a strong percentage.
Azelaic acid is an incredible ingredient that can diminish the appearance of skin blemishes, help fade post-acne redness, pigmentation, refine the skin's surface, and reveal a brighter and more even complexion, among other actions.
Dermatica's Azelaic Acid 20% is a lightweight product that can be used in the mornings or evenings and even in combination with other actives, such as exfoliating acids.
Best for all skin types, including sensitive/rosacea-prone skin.
Olay – Regenerist Retinol24 Night Facial Serum – $40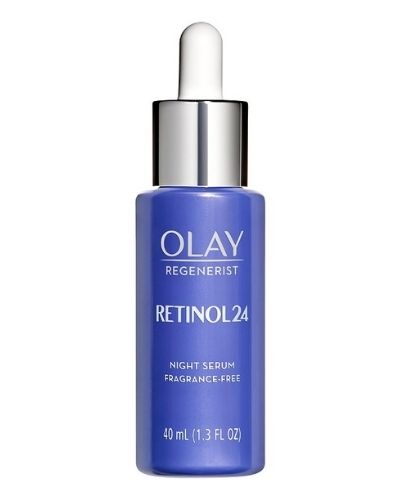 Olay's Regenerist Retinol24 Serum has a creamy, lightweight formula that spreads easily on the skin and softens it instantly.
The serum is used before your moisturizer in your evening skincare routine but continues to work for up to 24 hours until it's applied again the next evening.
Besides retinol and a couple of additional emollients to soften and plump the skin and antioxidants to eliminate free radical damage, the serum also contains niacinamide, a great brightening ingredient that helps strengthen the skin barrier.
Best for dry/mature skin.
Alastin Skincare – Renewal Retinol 0.25 – $55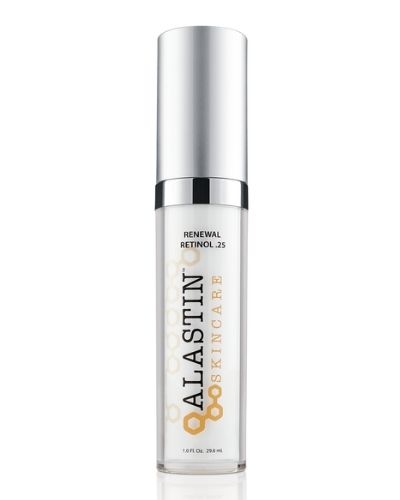 Alastin Renewal Retinol 0.25 is beginner-friendly retinol that helps improve the skin's elasticity, tone, and texture.
It contains encapsulated retinol, which means the active ingredient will be released slowly into the skin and won't cause irritation.
Besides that, the product also contains ceramides and niacinamide that help strengthen and repair the skin barrier, as well as antioxidants that help neutralize free-radical damage, and oat extract, which is a powerful soothing and calming ingredient that prevents irritation.
Best for all skin types and retinol beginners.
Paula's Choice – 1% Retinol Serum – $58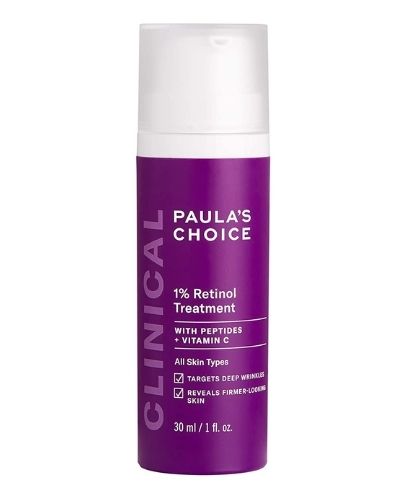 1% Retinol Serum from the CLINICAL line is a lightweight, creamy serum that contains the highest percentage of retinol that you can get over the counter.
The retinol in this formula is encapsulated, which means it will refine pore size, diminish the appearance of wrinkles, fine lines, rough and bumpy texture, and even more stubborn hyperpigmentation.
It will also be released into the skin over time to prevent irritation and excessive shedding.
Besides that, the formula contains nourishing licorice and oat extracts and other soothing plant extracts to calm and soothe the skin, as well as hyaluronic acid to keep it hydrated.
StriVectin – Lactic Acid Nightly Retexturizing Serum – $79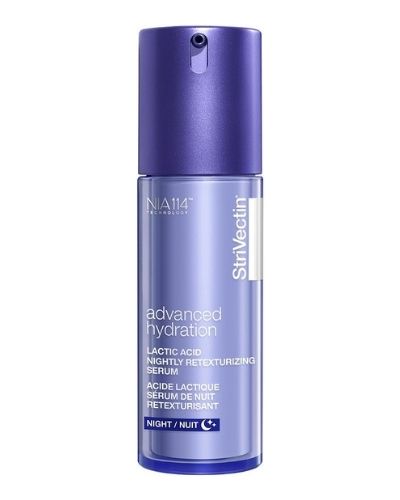 StriVectin's Lactic Acid Nightly Retexturizing Serum offers a little more than just exfoliation for skin texture.
This serum has a thicker consistency due to the number of oils and emollients it contains to soften the skin and minimize rough and bumpy texture.
And while it may not be suitable for oily and acne-prone skin, it is an absolute dream for dry skin that needs a moisturizing and softening boost.
Besides that, the retexturizing serum also contains lactic acid to gently dissolve and encourage dead skin cells to shed as well as triglycerides, which are an important component of a strong and functioning skin barrier.
Best for dry/mature skin.
Shani Darden Skin Care – Retinol Reform – $88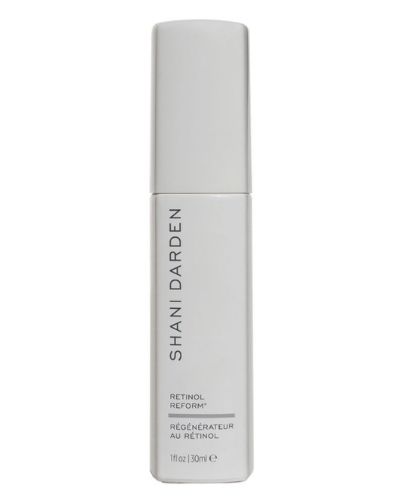 Shani Darden is a celebrity esthetician and the woman behind the Shani Darden Skin Care line.
She created the Retinol Reform with a gentle formula and paired it with lactic acid to gently exfoliate dead skin cells and rapidly encourage new skin cells to the surface, resulting in a beautifully soft and smooth complexion.
The Retinol Reform also contains a few other emollients to help soften the skin as well as silicones to help prevent transepidermal water loss and dryness.
Best for dry/mature skin.
Vivant Skincare – Exfol-A – $68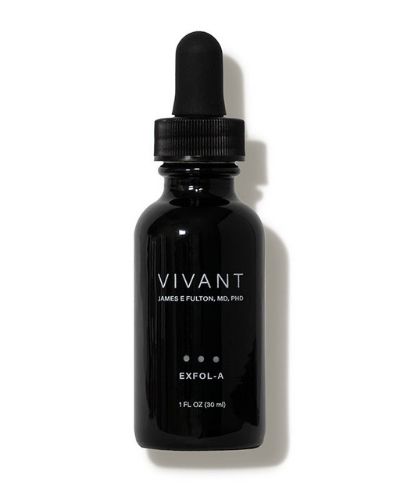 Vivant's Exfol-A is a serum with a lightweight consistency and a formulation that works to slough away dead skin cells, encourage cell renewal, help reduce skin texture, acne scarring, and hyperpigmentation through a potent blend of antioxidant, anti-inflammatory, and pro-brightening ingredients.
Besides retinol, the product also contains lactic acid, which is a gentle exfoliator but also a humectant that helps draw moisture into the upper layers of the skin, as well as kojic and glycolic acid, which are efficient in minimizing hyperpigmentation and rough, bumpy texture.
However, this is a treatment serum that contains a high percentage of alcohol denat, which can be quite drying; therefore, it's not recommended for daily use, and it may not be suitable for sensitive skin.
Instead, you should use it a few times a week in the evenings and always follow it up with sunscreen in the morning.
Best for oily/acne-prone skin.
SkinCeuticals – Retexturing Activator – $82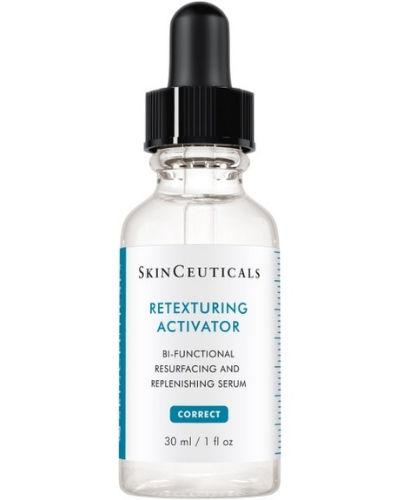 SkinCeuticals Retexturing Activator is a lightweight serum that helps replenish and reinforce the skin's barrier for a healthier, more radiant complexion.
The star of the show in the Retexturing Activator is an ingredient called Hydroxyethyl Urea, which has a similar moisturizing ability to glycerin, but it is more cosmetically pleasing, feels nicer on the skin, and is non-sticky, unlike glycerin that, although efficient, can be tacky and sticky.
This serum is oil-free, super lightweight, absorbs quickly, and it is a good option for all skin types, including sensitive skins that can't tolerate stronger exfoliating components.
SkinMedica – Retinol Complex 1.0 – $93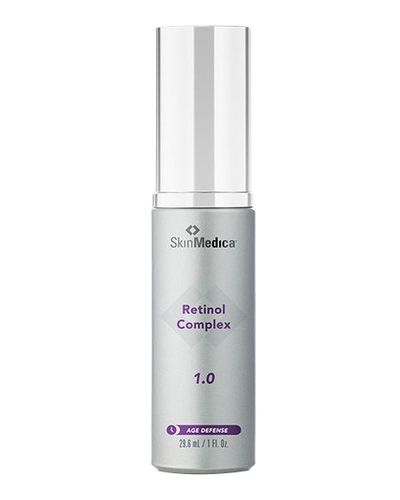 SkinMedica's Age Defense Retinol Complex 1.0 is the strongest one of the brand's retinols which is why it contains heavier lipids, including soja oil, squalane, and a couple of fatty alcohols that help soften and nourish the skin and relieve some of the initial negative effects of retinol such as peeling and irritation.
Besides that, the formula also contains barrier-strengthening niacinamide, antioxidant bisabolol, as well as palmitoyl tripeptide-8, which is a soothing ingredient obtained by the reaction of palmitic acid and tripeptide-8.
Best for dry/mature skin.
Sunday Riley – GOOD GENES Glycolic Acid Treatment – $122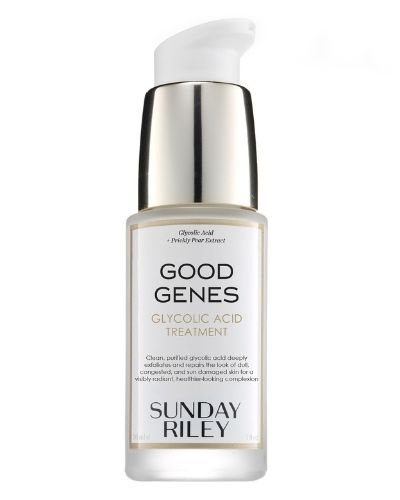 The Sunday Riley Good Genes Glycolic Acid Treatment is an exfoliating and resurfacing serum with a lightweight, lotion-like consistency that sinks immediately into the skin once applied.
The reformulated version helps fight signs of sun damage such as uneven skin tone, texture, and dullness by sloughing off layers and layers of dead skin cells to reveal a fresh new layer of healthy and glowy complexion.
It's free of alcohol and fragrance, and it contains several emollients that help soften and moisturize the skin and prevent it from becoming dry.
Best for dry/mature skin.
iS CLINICAL – Active Serum – $138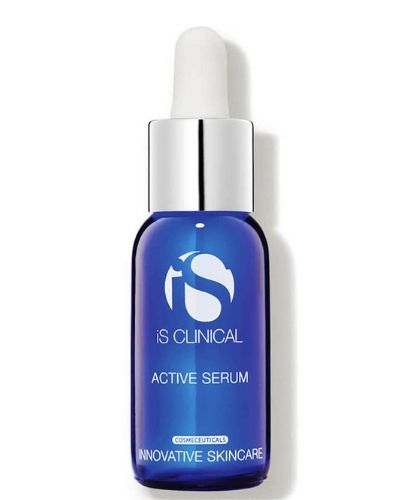 The Active Serum by iS CLINICAL is a lightweight solution that contains several active ingredients to target various skin concerns, including acne, hyperpigmentation, texture, dullness, and dehydration.
This is a beautiful product, and although quite pricey, it lasts for a long time when used properly, and it gives amazing results over the span of only a few weeks, particularly focusing on minimizing active acne and smoothing rough, bumpy texture.
I've been using this product for a few months now, and I have an in-depth review of it in case you want to learn more about how to use it for best results.
Best for oily/mature/acne-prone skin.
My name is Simone and I am a certified skin specialist. I created this website to teach my readers how to take great care of their skin and I also like to occasionally share my honest opinions on skincare products I've tried. You can learn more about me here.
The Acne Solution: Your Ultimate Guide To Flawless Complexion
An extensive, no-nonsense course showing you how to never have acne again, from a licensed Esthetician specializing in oily/acne-prone skin.