Dermaplaning is a form of exfoliation that is quickly picking up in popularity in the beauty world due to the instantly visible results it gives.
Dermaplaning is a professional procedure that involves a sharp tool that is used to scrape off the top layer of the skin, which allows for the dead skin cells to be removed along with fine vellus hairs or peach fuzz as we call it.
This treatment is completely pain-free even though there is the use of a sharp blade being involved and it leaves you with virtually no downtime.
It is a superficial treatment and a gentler alternative to a chemical peel (as some like to call it).
It is important to note that, getting this treatment done by a professional and skillful aesthetician will be slightly different because of the professional tools and products they are using.
Buuut…
What's great about this treatment is that it can totally be done in the comfort at your own home as safe at-home devices with goofproof blades are available all over the internet.
So, here are some of the frequently asked questions about dermaplaning at home, and everything else you need to know about it.
Is Dermaplaning At-Home Safe?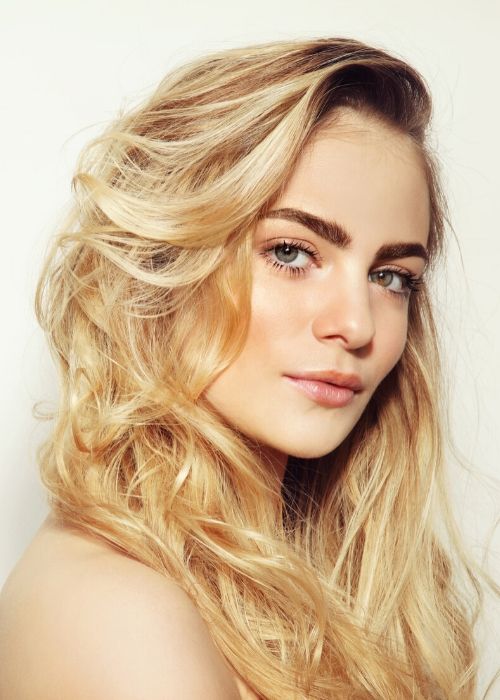 Dermaplaning is totally safe to be done at home.
There are many different at-home dermaplaning devices that you can purchase online.
You can find absolutely anything from high-tech, vibrating devices that practically do all the work for you but are on the pricier side down to the old school Tinkle Razor that nobody ever uses for its original purpose which is to shape their eyebrows.
I'll be honest and say that the Tinkle Razor is my favorite tool for several reasons.
Firstly, you can get six of these for under $5. Secondly, it is super sharp and although you have to be very careful when using this tool for the first time, it totally gets the job done perfectly.
And lastly, it is your choice entirely whether you decide to use it once or twice more or simply dispose of it after the first use without feeling like you're throwing your money in the trash bin.
However, besides the Tinkle Razor, I also found several others I didn't have to break my bank for and they also gave decent results.
I really enjoyed using the Sima Sonic Dermaplaning Tool which sells for $30 on Amazon as well as the Stacked Skincare Dermaplaning tool which is a little pricier ($75) but very much worth it, from my experience.
Is Dermaplaning Bad For Your Skin?
Dermaplaning isn't bad for your skin, but this treatment is not for everyone.
While this treatment is the complete opposite of being "bad for your skin", there are some conditions that are contraindicated to this type of exfoliation.
If you currently have active acne or susceptibility to rashes, fever blisters, and cold sores, dermaplaning may not be the ideal treatment for you. 
Dermaplaning involves scraping the skin with a sharp tool for exfoliating purposes, and this may cause a reaction or flare-ups to your current condition.
Can Dermaplaning Cause Hair To Grow Back Thicker?
*giggles*
The look on everyone's faces when I said I am going to "shave my face tomorrow" was priceless.
Everyone from my mother, my sister, my boyfriend, and even my boyfriend's mother was like "Say whaaat!?"
Alright, let's get this rumor done with once and for all. 
When you dermaplane, you are removing very fine hair called vellus hair. 
This hair is so thin and soft that removing it with a dermaplaning razor will have no impact on how it looks when it grows back.
Your hair will grow back exactly the same color and thickness as it was previously. You cannot change the structure of your hair follicle by shaving your hair off. 
And the science behind this claim is that dermaplaning doesn't go deep enough to affect the active stem cells of hair follicles, which are located deeper in the dermis.
It will take about a week for the vellus hair to grow back, and at this point, you can dermaplane again.
What Happens After Dermaplaning?
I can describe my skin type as oily but also sensitive at the same time.
My skin reacts to many things I do, and it reacts badly. 
I have struggled with acne before, and it still occasionally comes and goes for me.
After performing dermaplaning at home, I experienced mild redness over my cheeks and a more prominent erythema along my jawline.
I feared that because of the evident redness, the rash is going to pick up and my skin will break out again, which didn't happen.
Two hours after dermaplaning I was due to meet with a friend for drinks and naturally, I had to apply makeup on my face.
By this time, the redness completely subsided and my skin wasn't feeling itchy.
No tingling sensation was present at all and my skin felt like silk.
My makeup application went on flawlessly. My foundation, my bronzer and blush, and even highlighter blended perfectly together, better than ever before if I say so myself.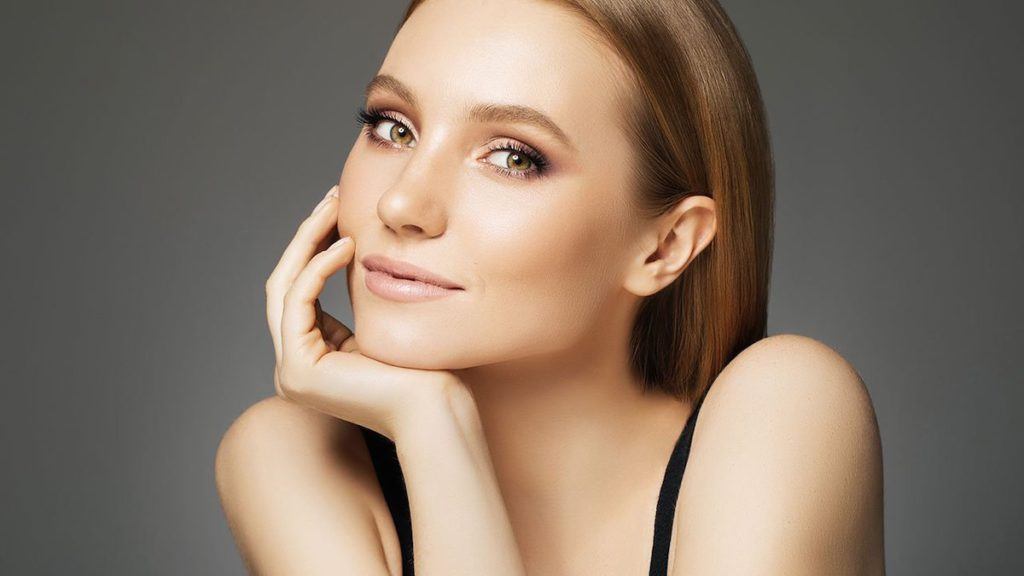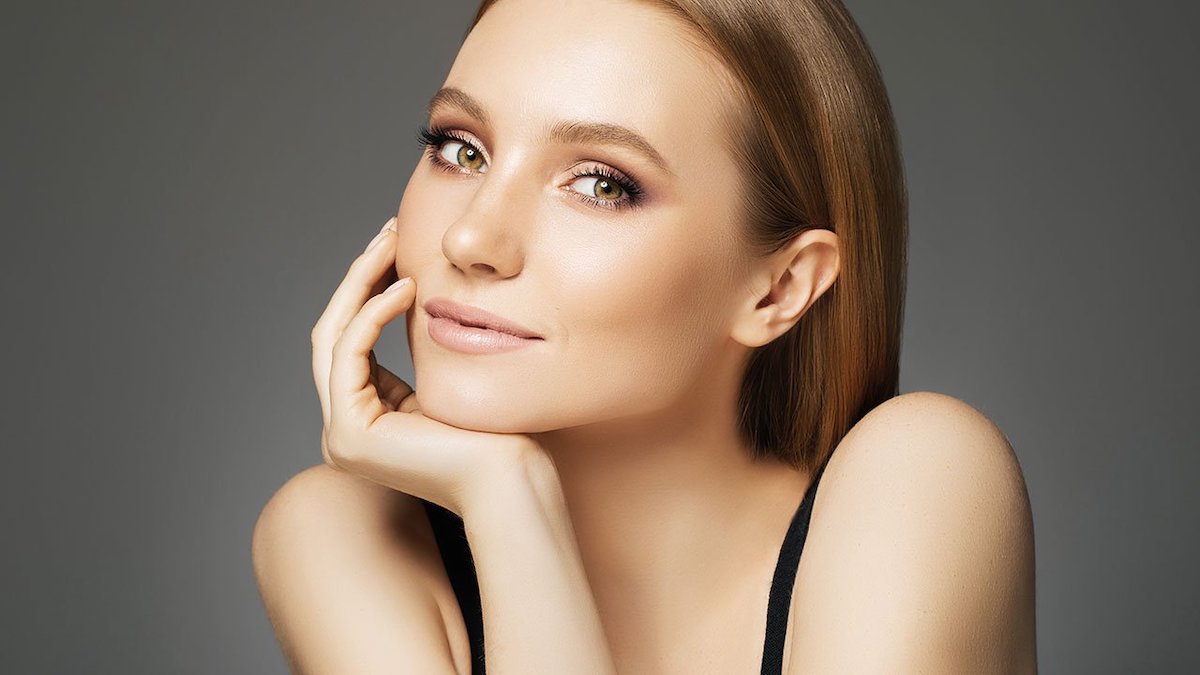 What Should You Put On Your Face After Dermaplaning?
I have to admit that I freaked out a bit when I saw the redness picking up along my jawline and my cheeks so I immediately reached for my Hyaluronic Acid 2% + B5 from The Ordinary and followed with my regular moisturizer a few minutes later.
My skin felt relieved and the redness started subsiding almost immediately.
I used my usual oil cleanser to dissolve my makeup the same evening, following the cleansing process with a gel cleanser and my Avène Thermal Spring Water for extra hydration.
Dermaplaning doesn't require any unusual or out of the ordinary aftercare.
If your skin is sensitive and tends to react to treatments like this, I would highly recommend the Hyaluronic Acid serum followed by your day/evening moisturizer.
Two things I would recommend you to stay away from in the next 24 – 48 hours after dermaplaning is exfoliation and retinol and this is purely from my experience. 
I wasn't enjoying the strong tingling sensation retinol gave my freshly exfoliated skin. *cringes*
I would also recommend you to stay away from using scrubs or any type of exfoliation in the next few days, because this may just be too much for your skin to handle.
Picking your skin aggressively is also a big no-no in general and not only after dermaplaning.
What Are Dermaplaning Benefits?
Like most exfoliation techniques, dermaplaning prevents breakouts by removing the top layer of dead skin cells so that they don't get trapped inside your pores and clog them.
By gently exfoliating the skin, dermaplaning also makes it easier for beneficial ingredients from skincare products to penetrate deeper and be absorbed by the skin.
Dermaplaning removes soft facial hair that traps dirt and natural oils and reveals a brighter and smoother complexion.
Final Words
Those were a few frequently asked questions regarding dermaplaning at home I ran into while doing my research on this exfoliating technique.
I wanted to elaborate further on these questions as well as give my personal opinion and experience from this treatment and I would love to hear your thoughts and experiences on dermaplaning.
OH! I'm sorry this post was not helpful for you!
Let me improve this post!
Tell me how I can improve this post?
Thanks for stopping by! My name is Simone and I am a certified skin specialist. I created this website to teach my readers how to take great care of their skin and I also like to occasionally share my honest opinions on skincare products I've tried. You can learn more about me here.