The Inkey List, like The Ordinary, seems to have blown up recently.
Aiming to break down complicated beauty jargon and help empower individuals to find products that work for them, the Inkey List promises to deliver quality products that meet people's changing skin needs.
I love trying new skincare products and I needed a new moisturizer, so I thought it would be a good time to check out The Inkey List.
I'd not heard of the "snow mushroom" ingredient before and wanted to find out more. So, if you'd like to learn more about what snow mushroom is and how The Inkey List's product works, then keep on reading.
TLDR Review Summary: I'm enjoying using The Inkey List Snow Mushroom and particularly like that it's affordable because it does a decent job for when I'm looking for a cheap skincare product. It's not the best moisturizer I've tried but for the price, I'm not going to complain.
For me, I'd prefer the moisturizer to be more nourishing, but I love how soothing it feels on the skin. This would be a worthy product for your summer skincare routine or those on a budget.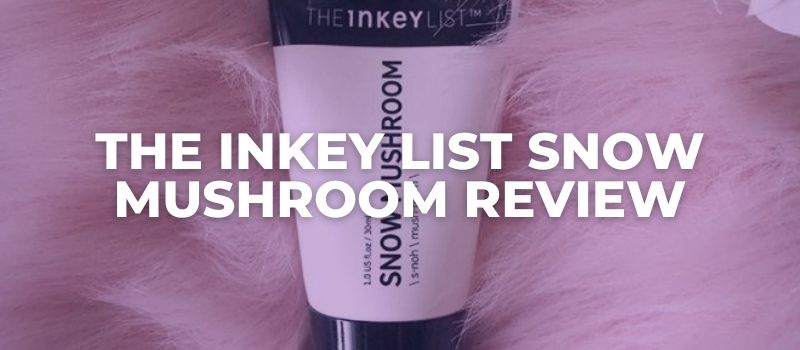 NB:
What if I told you I can show you how to never have acne again?
If you have acne and want it gone
,
read this message
.
What is The Inkey List Snow Mushroom?
The Inkey List Snow Mushroom is a lightweight moisturizer that can be used morning or night to soothe, moisturize, and hydrate the skin.
What does The Inkey List Snow Mushroom do?
Formulated with 0.3% Tremella Fuciformis (or snow mushroom), the moisturizer aims to soothe, calm, and reduce the appearance of redness while providing an instant cooling effect on the skin.
Based on the fact that the moisturizer is lightweight, aims to soothe the skin, and is fragrance-free, I think this moisturizer would be suitable for all skin types.
However, people with particularly dry skin might prefer something richer in nourishing ingredients.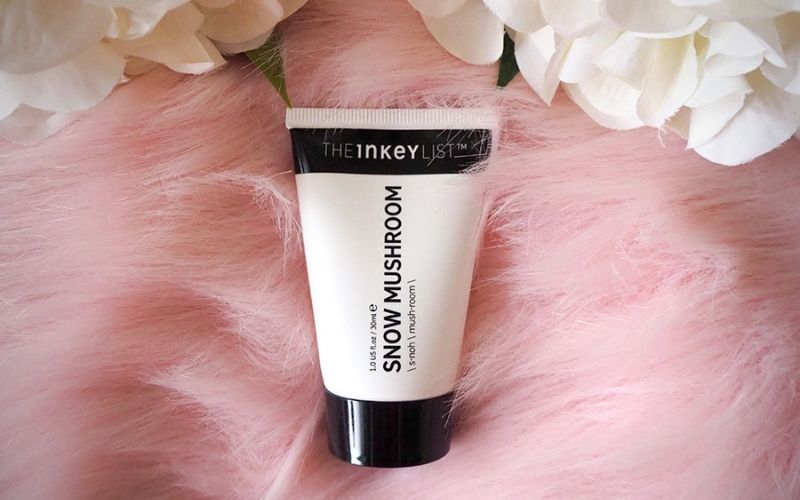 The Main Ingredients…
Aqua (Water/ Eau), Butylene Glycol, Glycerin, Sodium Acrylates Copolymer, Phenoxyethanol, Sodium Caproyl Prolinate, Lecithin, Tremella Fuciformis (Mushroom) Extract, Carbomer, Madecassoside, Sodium Hydroxide, Ethylhexylglycerin, Glyceryl Polyacrylate, Trisodium Ethylenediamine Disuccinate
I know Simone mentioned this in her COSRX Advanced Snail 96 Mucin Power Essence review, but a short ingredient list is often a good thing.
A short ingredient list means a product might contain more of the essential and quality ingredients that work for our skin, and make it look and feel good.
The main ingredients in The Inkey List Snow Mushroom are:
0.3% Tremella Fuciformis (or snow mushroom) Extract
This plant extract is an extremely rich source of polysaccharides (which are big sugar molecules) and is known to have a cooling effect on the skin and the ability to help hydrate the skin by binding moisture to the surface.
Additionally, Tremella also seemed to show some antioxidant properties and unlike many other humectants, this ingredient isn't sticky but it rather leaves the skin moist and smooth.
0.2% Madecassoside
Madecassosie is one of the four principal bioactive compounds in the plant extract Centella Asiatica.
This compound, when combined with vitamin C can have great antioxidant properties when applied to the skin, but it also serves as an antioxidant in its own right.
Additionally, it can act as a calming and soothing agent for the skin and is generally very well tolerated by all skin types, including sensitive skin.
Lecithin
Lecithin is a common ingredient that can naturally be found in all cell membranes.
When used in cosmetics, this ingredient serves as quite the multitasker and it has emollient and water-binding properties. Still, it can also serve as an emulsifier and can be used to stabilize cosmetic formulas.
Additionally, it can also help create liposomes which are microscopic fatty sacs that help deliver ingredients into the skin.
Consistency
The consistency of the Snow Mushroom moisturizer is very jelly-like. It's quite thick and doesn't run.
Although the product feels quite sticky to the touch, it works well on the skin and doesn't leave a sticky or tacky residue.
I've personally not tried a moisturizer with such a jelly-like formula; it's unique. I prefer gel or cream formulas because my skin seems to like them more, but I've enjoyed trying this new consistency out.
Smell
The Inkey List Snow Mushroom does not have a scent.
If you prefer products that smell nice, this one won't be for you, but I don't mind that it's fragrance-free. I appreciate that fragrances can be irritable for people with sensitive skin, so Snow Mushroom definitely ticks the box for this group of people.
Performance
This moisturizer is very lightweight, despite having a gelatinous texture, and my skin seems to soak up the moisturizer when I put it on.
Even though I have normal/oily skin, I'd prefer it if this moisturizer felt a little more moisturizing because once I've applied it, it feels like the product has disappeared.
Nonetheless, this lightweight texture could be a plus for people with, particularly oily or acne-prone skin.
I've been using The Inkey List Snow Mushroom for a couple of weeks now and I'm happy with how it makes my skin feel. Although I wouldn't say this moisturizer is massively nourishing, I will say that my skin feels more hydrated since using the product.
According to Cult Beauty, snow mushroom works similarly to hyaluronic acid, so I'm not surprised by its hydrating properties.
My favorite thing about the moisturizer is that it's calming and soothing. This is such a satisfying feeling, particularly if it's been a hot day and my skin feels warm. For this reason, I've been using this moisturizer at night because I find it relaxing before I go to sleep.
For me, I wish the moisturizer was more moisturizing. If it had a runnier consistency, I actually think I'd prefer using Snow Mushroom as a hydrating serum before applying a moisturizer or night cream.
Where To Buy The Inkey List Snow Mushroom?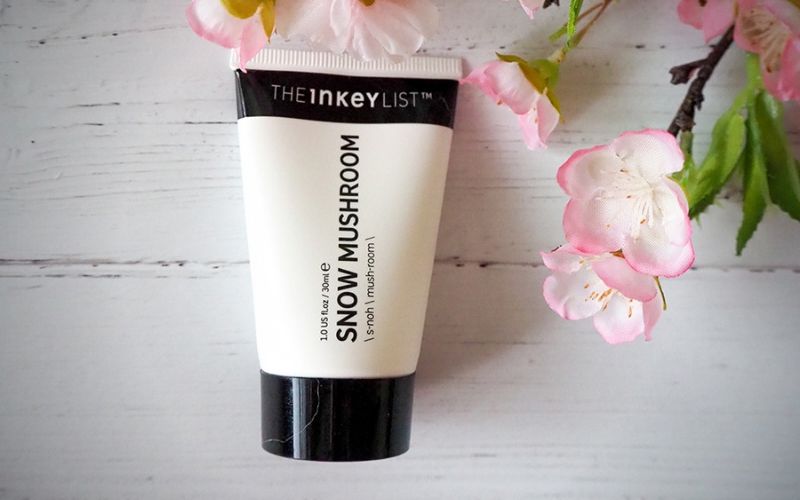 While my ideal, go-to stop-shop for beauty and skincare products is always Amazon, unfortunately, the Snow Mushroom isn't available there at the moment.
So, the best places to buy this product are:
---
---
My name is Simone and I am a certified skin specialist. I created this website to teach my readers how to take great care of their skin and I also like to occasionally share my honest opinions on skincare products I've tried. You can learn more about me here.
The Acne Solution: Your Ultimate Guide To Flawless Complexion
An extensive, no-nonsense course showing you how to never have acne again, from a licensed Esthetician specializing in oily/acne-prone skin.