If you want to scare someone, remind them of aging.
Aging is something we are all aware of but choose to ignore until it becomes obvious.
In my opinion, there are wonderful things about aging, whether it's feeling more comfortable and confident, knowing your personal style inside and out, knowing exactly what you want for yourself, how to handle certain situations, etc.
But, the panic starts setting in when I notice the fine lines forming around my eyes and how even more annoying it is when my concealers sets in them, making them even more prominent.
Since your skin starts changing during your mid-twenties, it is not a bad idea to look into a skincare product or a tool that can help your skin retain moisture, remain plump, and wrink-less for a prolonged time.
So with that said, here are…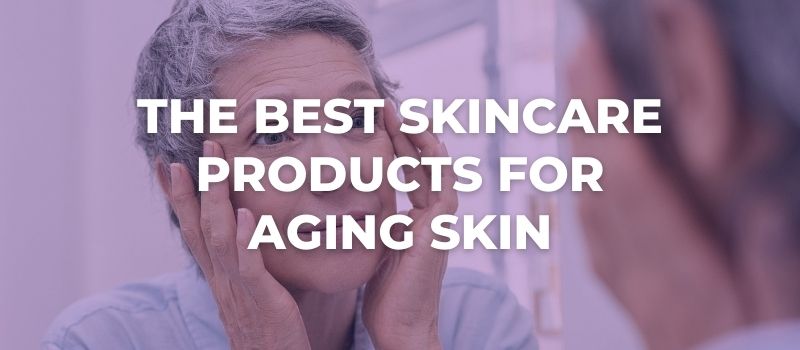 NB:
What if I told you I can show you how to never have acne again?
If you have acne and want it gone
,
read this message
.
6 Over The Counter Skincare Products For Aging Skin (Reviewed Below)
Yes, some of these will be pricey, but you don't have to buy all of them together. You can invest in one or two and see how they work out for you.
[ninja_tables id="7105″]
NEOSTRATA – PHA Hydrating Gel Facial Cleanser – $27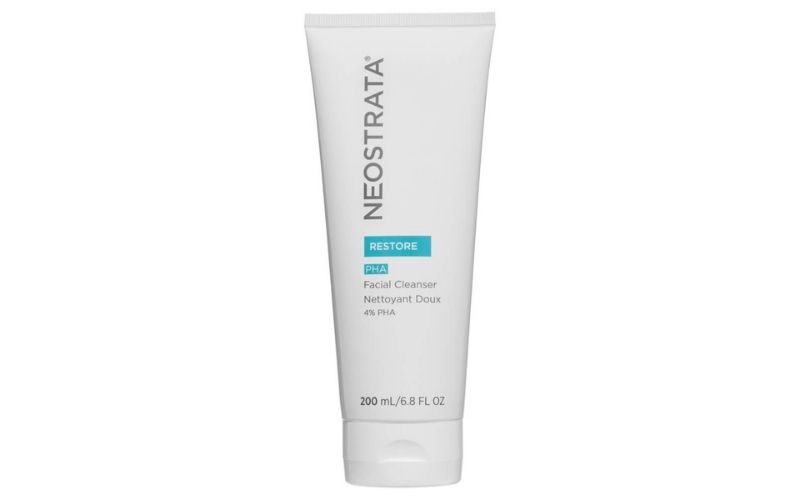 NEOSTRATA is a skincare brand I recently found out about, and I have since been absolutely obsessed with their products.
The NEOSTRATA PHA Hydrating Gel Facial Cleanser is a soap-free, non-foaming cleanser that's extremely gentle on the skin.
It is formulated with 4% Gluconolactone, a PHA (poly-hydroxy acid), which is the gentlest exfoliating acid compared to AHAs and BHA.
The cleanser will leave your skin clean, plump, hydrated, lightly exfoliated, and prepped for the next step into your skincare routine.
This cleanser is also suitable for daily use, and sensitive and rosacea-prone skins can use it, too.
SkinCeuticals – B3 Metacell Renewal – $112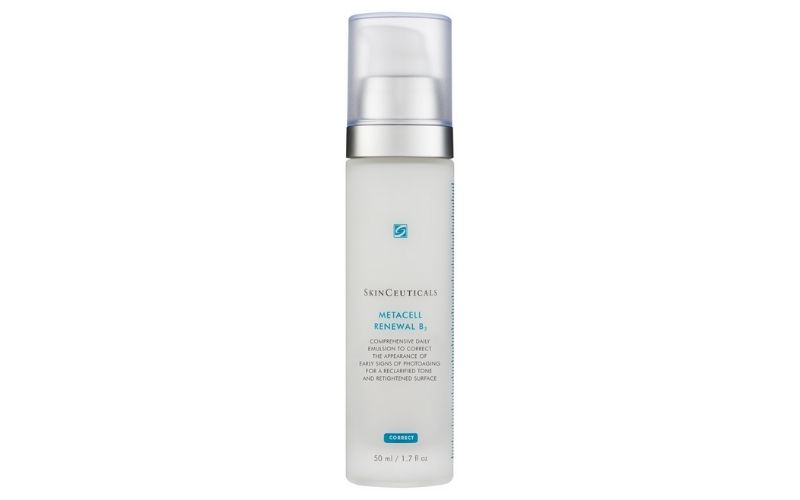 The B3 Metacell Renewal is a patented emulsion formulated with 5% niacinamide, firming tripeptide concentrate, and 15% pure glycerin to address early signs of aging such as expression lines, sun damage, and age spots.
The emulsion also contains propanediol, which is an ingredient that enhances product absorption, but it also helps with hydration and leaving a smooth, dewy finish on the skin.
Besides that, the B3 Metacell Renewal also contains a few different silicone types that help create a seal on the skin's surface to prevent loss of moisture; therefore, it can be used as a moisturizer for oily skin types.
La Roche-Posay – Dark Circles & Wrinkle Set – $99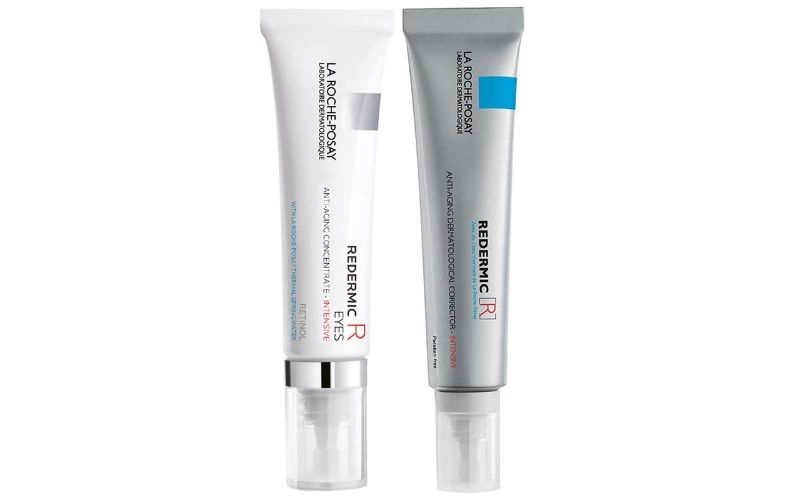 The La Roche Posay Dark Circles and Wrinkle set offers two retinol products that can help reduce signs of aging and skin damage, including dark spots, uneven skin tone, dullness, fine lines, etc.
The Redermic [R] Anti-Wrinkle Treatment is a lightweight face cream that contains 0.3% retinol along with the soothing and skin-restoring adenosine and retinol linoleate to help optimize the formula and minimize the risk of irritation, burning, and extreme peeling.
The Redermic [R] Eyes is a clever eye cream formulated specifically for sensitive skin and supercharged with a blend of 0.1% pure retinol, 0.1% retinol booster complex, and 0.2% caffeine solution to smooth wrinkles and brighten fatigued eyes.
Paula's Choice – Daily Smoothing Treatment 5% AHA – $33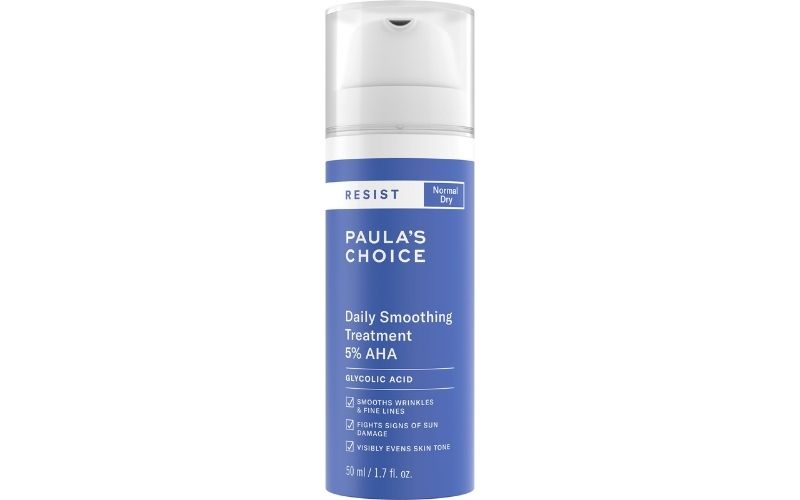 Paula's Choice Daily Smoothing Treatment with 5% AHA is a daily chemical exfoliant containing 5% glycolic acid and 0.5% salicylic acid.
This product is ideal for dry, sensitive skin types that don't necessarily enjoy strong acids and harsh exfoliating products but still want a little something-something that will deliver good anti-aging results and keep the pores unclogged.
This isn't the best product for you if you are used to strong acids and expect immediate results. On the contrary, it's a daily treatment that needs time to work and is most efficient with consistent and prolonged use.
I wouldn't expect to see any significant results from the first bottle only; therefore, it will truly only appeal to someone who wants a gentle daily treatment and long-term results instead of something quick.
NEOSTRATA – Skin Active Perfecting Peel – $75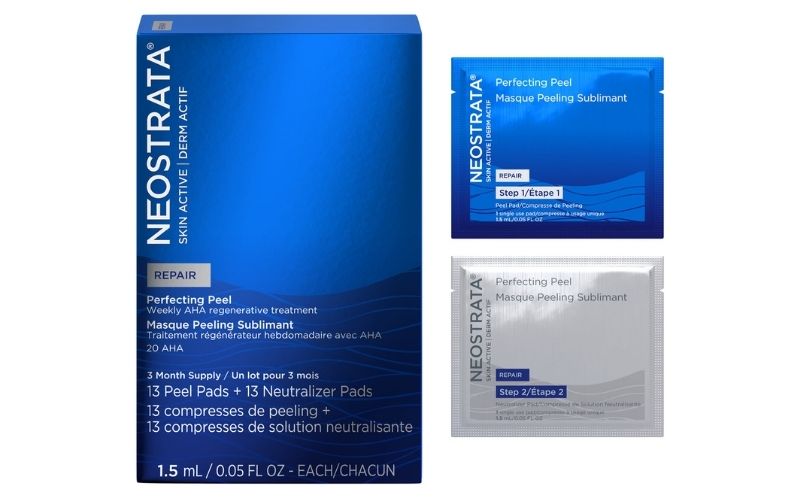 The NEOSTRATA Skin Active Perfecting Peel is a powerful treatment that can be used once weekly or once every few weeks as an at-home chemical peel.
The kit includes 13 cotton pads drenched in 20% glycolic acid and 13 neutralizer pads used to neutralize the acid by the end of the treatment.
This high strength two-step peel kit delivers noticeable anti-aging and skin smoothing benefits, along with improvements in the appearance of pigmentation, fine lines, and texture.
To use it, you need to swipe one Peel pad on your cleansed face, avoiding the eye and lip areas. Then continue to carefully monitor your skin's response by observing any redness or discomfort, including stinging, burning, and itching.
After about 5-6 minutes (or sooner if you experience a strong stinging or burning sensation), swipe the second Neutralizer pad to neutralize the acid.
It is very important to do this immediately if you experience a strong tingling, stinging, or burning sensation.
Avoid leaving it for longer and thinking that it will get better – this is an advanced treatment that should be neutralized.
It's not a leave-on product, and your skin will only continue to burn and get worse instead of getting used to it like it usually does with leave-on products.
Once you neutralize the acid, rinse your face with cool water and follow it up with a healing moisturizer. My personal favorite is the La Roche Posay Cicaplast Baume B5.
Repeat this treatment once a week or once every few weeks in case your skin can't tolerate it. It's better to do it less than risk seriously harming your skin.
FOREO – BEAR – $300/$200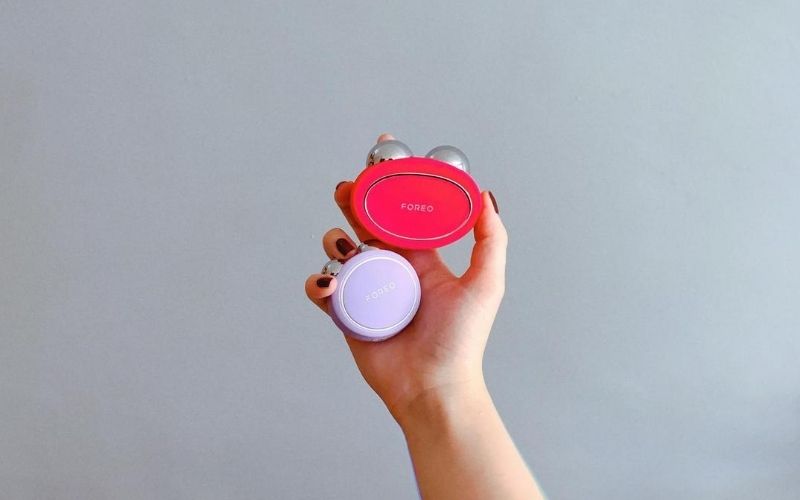 The BEAR and BEAR Mini are at-home microcurrent devices that are designed to help tighten your facial muscles through a variety of different current strengths.
The devices have a super cute and unique silicone design and ergonomic shape that makes them easy to hold and manipulate across your facial contours.
BEAR and BEAR Mini will give you a quick, convenient, and efficient treatment at home that will transform your complexion without wasting too much of your time.
Microcurrent devices can help tone the face and neck muscles and give a lifting effect with continuous use.
I have a full, in-depth review of BEAR and BEAR Mini and how to use them, so make sure you read that as you are surely going to love these products.
---
Anti-Aging Skincare Products FAQs
Below, I will answer a few of the most frequently asked questions regarding anti-aging skincare products:
What Age Should You Start Using Anti-Aging Products?
Your mid-twenties are a good time to start using anti-aging products; however, you will need one or two decent products and no more than that.
Using sunscreen is still essential, and the earlier you start protecting your skin from the harmful UV rays – the longer you can wait to start your anti-aging products.
Do Anti-Aging Products Work?
Yes, anti-aging products work; however, they can't perform miracles if they are a part of an inconsistent and incomplete skincare routine.
For your anti-aging products to work, you need to choose the right products for your skin type and skin needs, implement them into your routine in the right order, use them correctly, be consistent, and always use high SPF in the morning.
What Are The Best Anti-Aging Products?
The best anti-aging products are:
hydrating, non-foaming cleansers
exfoliators that contain AHAs and PHAs
serums that contain hydrating ingredients such as hyaluronic acid
moisturizers that contain collagen-binding peptides
& products that contain high SPF (30+)
My name is Simone and I am a certified skin specialist. I created this website to teach my readers how to take great care of their skin and I also like to occasionally share my honest opinions on skincare products I've tried. You can learn more about me here.
The Acne Solution: Your Ultimate Guide To Flawless Complexion
An extensive, no-nonsense course showing you how to never have acne again, from a licensed Esthetician specializing in oily/acne-prone skin.