Which are the best toners for oily skin?!
So let's talk about oily skins and toners. My goal in this article is to teach you:
all you need to know about oily skin.
what is a toner and how does it help you?
why do you need it?
as well as suggest some toners that are my go-to products in maintaining shine-free skin.
If you have oily skin, chances are that you've googled this question already, perhaps even more than once.
So there is a myriad of products out there that are easily accessible regardless of where you are in the world.
But besides hearing that toners are an especially important product to have in your arsenal if you have to deal with greasy skin surface on the daily, how much do you really know about them?
Let's find out more about oily skin and how can toners provide you with numerous skin benefits.
What is Oily Skin?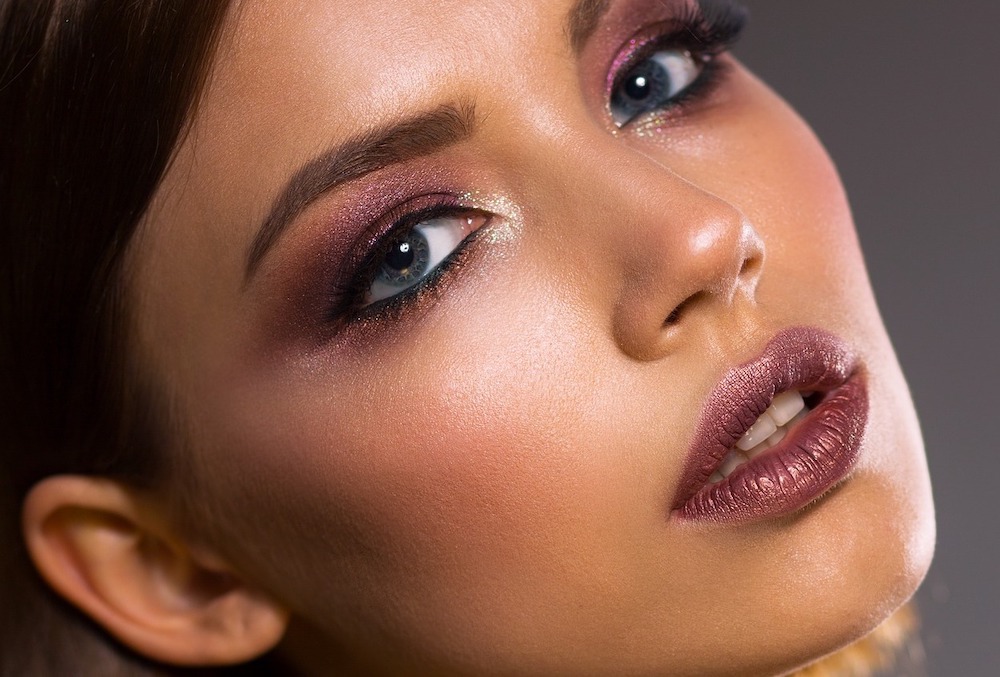 Oily skin is a common skin type that is determined by the number of overactive sebaceous glands present in the area that produce large amounts of sebum.
Oily skin is very often present in young adults due to hormonal changes we experience during puberty.
This is because the sebaceous glands are influenced by the male hormones testosterone and androgen that spike during puberty leading to an increase in sebum production.
While oil production might slow down for some people after puberty, this isn't always the case.
Because hormones affect the natural sebum production, anything that changes your hormone levels may affect your skin.
Stress is also one factor that can trigger acne-outbreaks as well as excessive sugar intake.
If you have excessively oily skin chances are that you are not a stranger to open pores, blackheads, pimples, and an overall shiny and greasy complexion.
However, having oily skin offers its own benefits and it is not a secret that people with oily skin type tend to develop fine lines in wrinkles much later compared to people with dry skin.
Yup, as much as you may hate your oily skin now, you will most definitely be grateful for it later on in life as the natural lubrication and moisture the sebum provides you with is the exactly the reason your face will appear much younger when you are in your 40s.
However, oily skin can be controlled and in case you are wondering how to do that, check out two of my previous articles here:
What Does a Toner Do?
A toner is a liquid that can easily penetrate the skin and deliver a quick boost of hydration while helping to remove any lingering grime, dirt, or product left on your skin after cleansing.
It brings your skin back to its natural acidic state and balances its pH while sweeping impurities away and helping your skin to absorb your skincare products.
A toner also acts as a preparation for the following skincare products like serums and moisturizers.
However, the old school toners from the past were deemed completely unnecessary, drying, and too astringent.
They used to be recommended for people that had acne due to their antibacterial, drying, and cooling properties.
Toners also used to contain high concentrations of alcohol to help remove grease and excess sebum from the skin.
However, they have come a long way since then and while astringents can still be found on the market, they are heavily avoided as currently there are gentle toners to address almost every skin concerns without causing irritations and are no longer limited to treating acne and oily skin.
Why Do You Need a Toner For Oily Skin?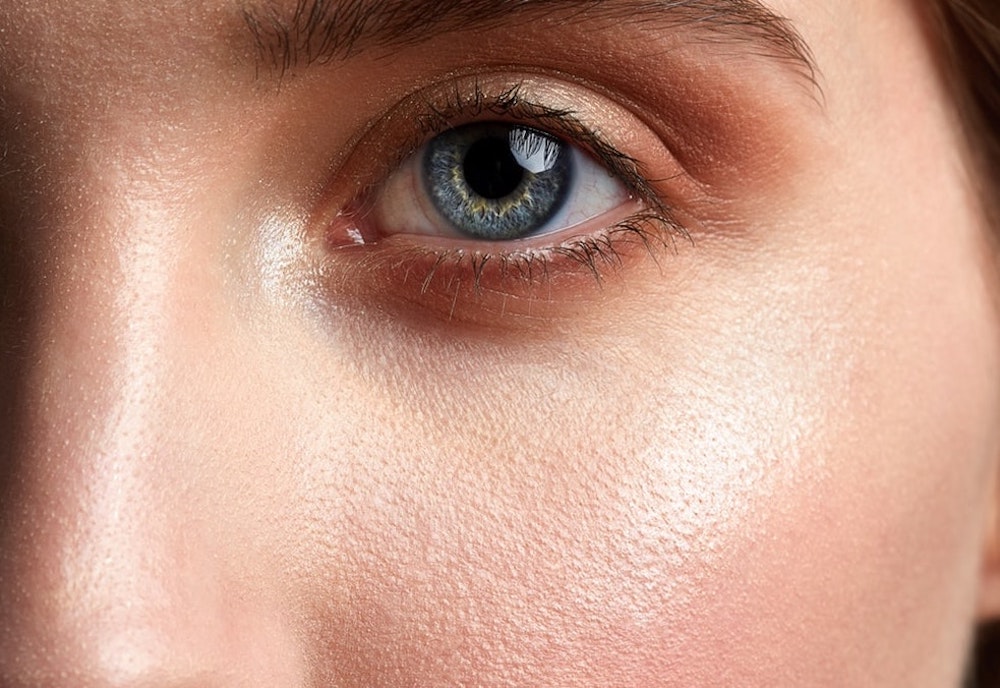 Rather than using an astringent to dry the heck out of your skin, the new world of toners is also a great way to introduce active ingredients into your skin in amounts that won't cause irritation.
If you have oily skin the best toner options for you are:
salicylic acid – Beta hydroxy acid that travels deeper into the skin layers to provide gentle exfoliation and open your pores so that the sebum can flow freely without clogging them and triggering acne-breakouts.
glycolic acid – Alpha hydroxy acid naturally derived from sugars to help gently exfoliate the top layers of your skin and reduce unwanted pigmentation, sun damage, fine lines, and wrinkles.
lactic acid – which also belongs in the family of Alpha hydroxy acids but it acts on the skin much gentler than glycolic acid does. This will offer the right amount of exfoliation on the top layers of your skin and it is perfect if you have oily but highly sensitive and reactive skin.
When you are using the correct skincare and an adequate toner as a relevant step in your daily regimen, your acid mantle or skin barrier which is responsible for optimizing skin hydration and protects the skin from free radicals, bacteria, and external pollutants will remain intact.
Consider a good toner to be your partner in crime while combatting unwanted shininess.
My Top Toners for Oily Skin
If you have never used a toner before but finally decided to give it a shot, I have a little list of tried and tested toners prepared for you.
These are my go-to products that improved my oily, irritated, and highly sensitive skin and keep working wonders on improving my overall skin appearance on the daily.
Here are some of my favorite toners for oily skin:
#1 Paula's Choice Skin Balancing Pore-Reducing Toner; $21
Unlike most other toners on the market, the Paula's Choice Balancing toner satisfies my neverending battle with excessively oily skin.
This toner is famous for the highly potent antioxidant content and anti-irritants which help restore normal function to damaged cells and help the skin repair itself.
The formula is free of fragrance and synthetic colours which makes this toner calm any lingering redness.
The powerful antioxidant Niacinamide regulates the sebum production and provides excellent hydration for the skin while smoothing out and softening dry and flaky areas.
#2 Paula's Choice Calm Redness Relief Toner; $21
If you currently suffer from acne and extremely oily but irritated skin, this is what you should consider getting. It used to be my to-go when I had to face the harsh reality of seeing my cystic acne in the mirror every morning.
It is a water-light liquid and an extremely gentle treatment toner that instantly relieves redness and calms sensitive skin.
It contains a mix of potent antioxidants and anti-inflammatory ingredients that just wipe away signs of redness and irritation while helping to normalize oily skin.
#3 Bioderma Hydrabio Tonic Lotion; $16.90
Oily skins often tend to have those signs of dehydration and it usually manifests itself on the surface of your skin while making it appear dull, fragile, and even shinier.
Why?
Because when our skin becomes dehydrated due to harsh environmental factors such as pollution, cold weather, excessive heat, sun damage, and free radicals, the sebaceous glands react in such a way that they start producing more sebum in order to compensate for the lacking hydration.
Therefore, this Hydrabio Tonic Lotion by Bioderma is carefully formulated to retrain your skin to activate its natural moisture-holding capacities.
Especially good for oily skin that has been dehydrated due to harsh environmental factors and repeated treatment with inadequate products.
#4 COSRX BHA Blackhead Power Liquid; $21
This liquid acts as a gentle exfoliating solution and it is infused with 4% BHA (Beta hydroxy acid) to help decongest pores and significantly reduce the formation of blackheads.
I found using this particular product useful as a treatment that I tend to repeat several times a week much more useful than incorporating it in my daily skincare regimen.
It is a gentle formula that contains hyaluronic acid and niacinamide to brighten, hydrate, clarify, and soothe your skin while gently eliminating impurities and dead skin cells.
#5 Quintessence Green Tea Toner; $23.60
Their Green Tea Toner is uniquely effective with antioxidant formula and hydrating benefits.
It acts as a classic toner and helps balance the skin's natural pH level as well as rehydrate and strengthen the natural moisture barrier.
The green tea extract helps soothe irritated skin and gently prepare it for the following products in your regimen.
Final Words
I enjoyed writing this article and educating you a little further on what oily skin is, what causes it, and how to deal with it by implementing one of the most important steps in your skincare routine.
I also enjoyed sharing some of the best toners for oily skin and hopefully helping you find the right one for yourself.
Let me know in the comments if you have tried any of my recommended products and what was your experience with them.
Moreover, I would also love to know which toner you've found to work best with your oily skin.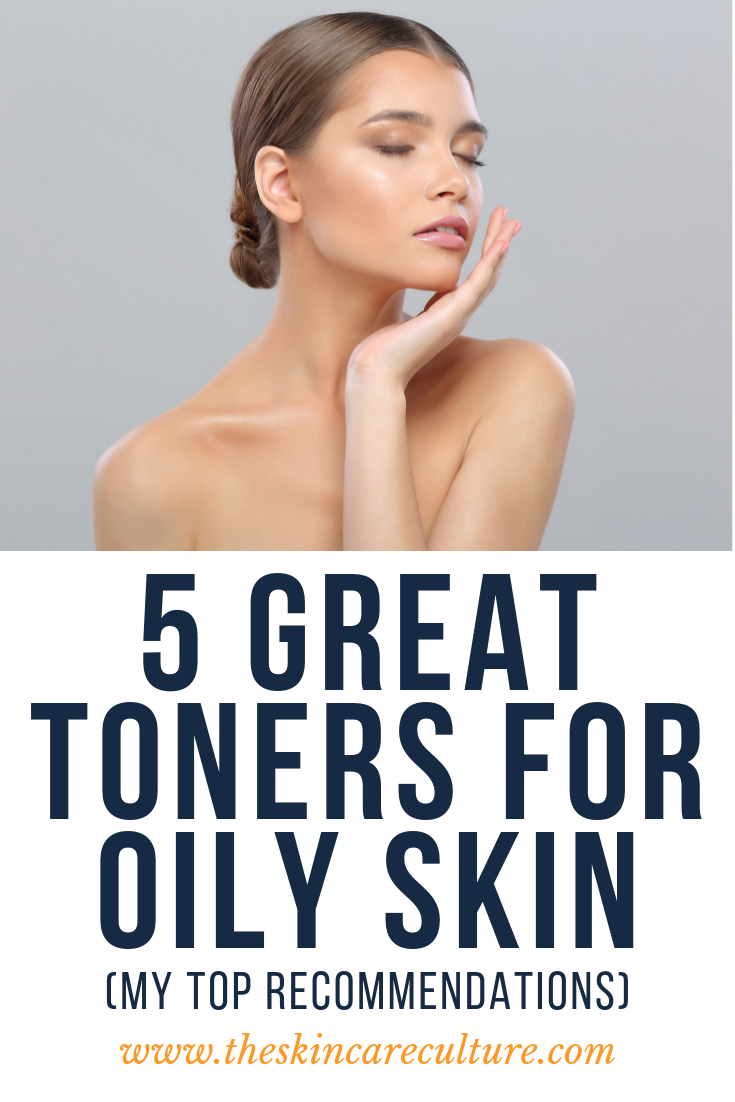 OH! I'm sorry this post was not helpful for you!
Let me improve this post!
Tell me how I can improve this post?
Thanks for stopping by! My name is Simone and I am a certified skin specialist. I created this website to teach my readers how to take great care of their skin and I also like to occasionally share my honest opinions on skincare products I've tried. You can learn more about me here.