Is CBD oil good for your skin?
Can CBD oil get rid of acne?
Thanks to CBD, cannabis is getting its glow-up, giving up on the traditional stoner image for a new and definitely cooler one.
Because we are living in the marijuanaissance – as Allure describes it – it comes as no surprise that CBD is now being frequently used as a wellness and beauty ingredient.
Thanks to the loosening of cannabis laws and the enthusiasm around emerging science, there are now legitimate medicinal claims that CBD can actually give us glowing skin besides simply being a compound of something that can get us high.
As an esthetician and as a CBD enthusiast myself, I find this subject fascinating to talk about, so I did my homework of thoroughly researching the benefits of having this compound in your skincare.
This article will teach you all you need to know about CBD oil and its place in skin care and anti-acne products/routines.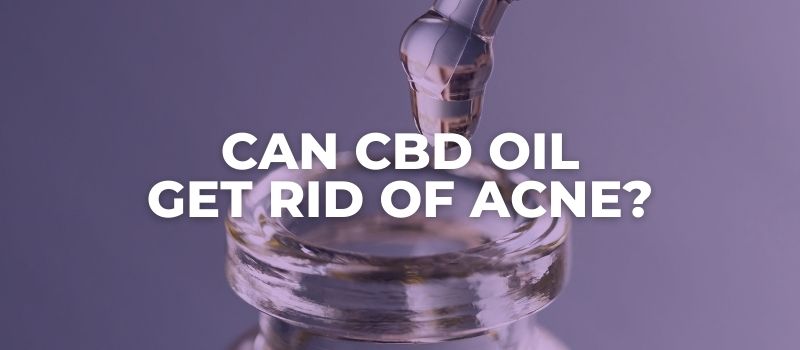 NB:
What if I told you I can show you how to never have acne again?
If you have acne and want it gone
,
read this message
.
What is CBD oil?
CBD, short for cannabidiol, is one of over 80 compounds extracted from the cannabis Sativa plant associated with many of the general wellness and medicinal qualities of marijuana.
The two most well-known of these are:
CBD – or cannabidiol which is a non-psychoactive cannabinoid (the one that does not get you high)
THC – or tetrahydrocannabinol is the notorious psychoactive cannabinoid (the one that allegedly made good girls go crazy & gets you high).
Within our bodies, we have cannabinoid receptors that can recognize and bind with both CBD and THC and set off a series of chemical reactions in the brain and spinal cord that ultimately produce their effect.
While strains are usually bred to contain high THC because people buying cannabis generally want to get high. When THC is involved, those effects might include euphoria, pain relief, and increased appetite.
However, when THC isn't involved, and we are just talking about CBD – much less is known about the potential effects. CBD didn't pique much interest until scientists started studying the health benefits of low-THC strains.
And here we are today, rubbing it on our faces.
This brings us to…
Can CBD Oil Get Rid of Acne?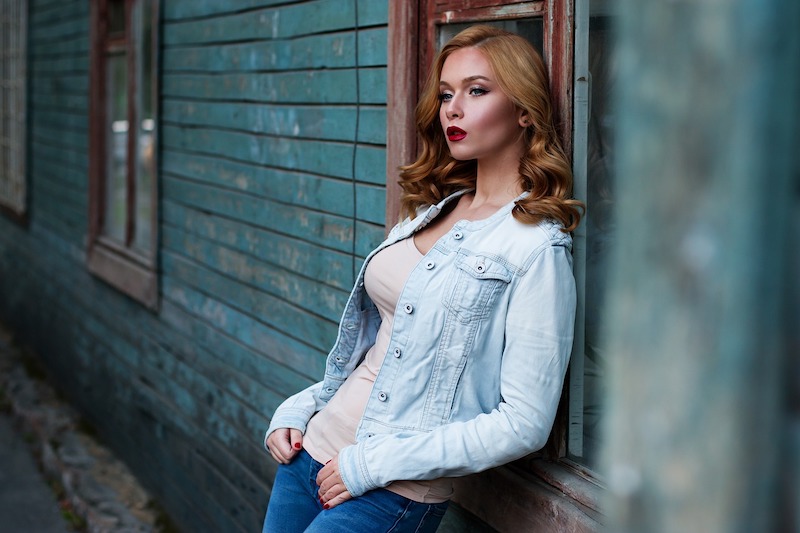 On the other hand, what's very clear from several studies is that CBD has much better anti-inflammatory than anti-aging properties.
This means that it can help calm the skin, particularly when the inflammation is related to acne breakouts.
Research indicated that the soothing properties of CBD can help diminish breakouts and reduce redness.
Surprisingly, recent findings also show that CBD can balance the excess amount of sebum produced by our sebaceous glands and the main cause for clogged pores and acne breakouts.
One test-tube study found that CBD oil prevented sebaceous gland cells from secreting excessive sebum, exerted anti-inflammatory actions, and prevented the activation of "pro-acne" agents like inflammatory cytokines.
CBD can also be useful to soothe and relieve conditions such as eczema, topical dermatitis, and seborrheic dermatitis.
However, without question, more conclusive and scientific studies are needed, but the potential of CBD becoming an alternative acne solution is really exciting.
Meanwhile, read my other article on the 8 different types of acne.
Can You Absorb CBD Oil Through Your Skin?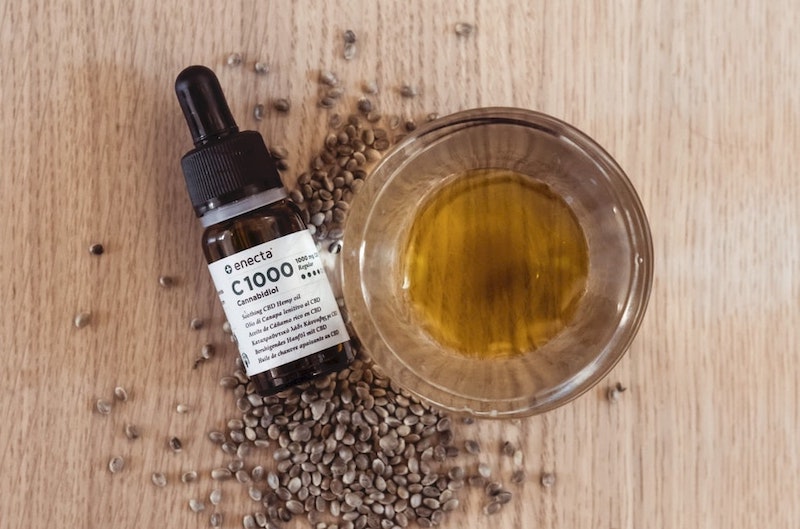 To influence your system, CBD needs to be absorbed into your bloodstream and it is then transported throughout your body to interact with your cannabinoid receptors.
How effective cannabinoid treatments will depend on how the CBD is consumed.
In general, there are four primary methods of CBD consumption:
sublingual (placed under the tongue)
ingestion
inhalation
topical
The one that works best for you may differ depending on your circumstances. But today I want to talk about one of these methods: the topical method of application.
Skincare products that contain CBD (see below) are designed to be applied directly onto the skin in the form of cleansers, toners, and moisturizers.
CBD is absorbed through the skin so that it can interact with cells that are near the surface which means that CBD cannot enter your bloodstream through the topical method of application.
The skin, in general, has low permeability, which means it blocks most substances from entering.
Why?
Because our skin is there to protect us from the outside world.
However, the skin has a particularly low absorption rate for cannabinoids but when applied liberally and generously, CBD can penetrate your skin through the pores.
This is particularly useful for addressing certain skin conditions as it can be applied directly to where you need it most.
While we already mentioned the bloodstream, let's move on to the next one.
Can CBD Oil Reduce Wrinkles?
It turns out CBD also has antioxidant properties which contribute to the research indicating it may slightly help reduce the visible signs of aging skin.
By counteracting free-radical damage, CBD anti-aging creams may help diminish issues like lines, wrinkles, and dullness on the skin.
However, CBD is still in what's considered an early stage of research, so while it has been proved that it contains some anti-oxidant properties, we have a long way to go until this is thoroughly researched.
In short, don't go out and about sunbathing with the hope that rubbing CBD oil or moisturizer on your face will reverse skin damage done by the sun.
But what about other skin concerns?
4 Popular Skincare Products Containing CBD
Here's a list of the best CBD skincare products that I am personally very interested in trying after reading through the ingredient list and highly recommend them if you want to introduce this particular compound in your daily skincare.
#1 Herbivore EMERALD CBD + Adaptogens Deep Moisture Glow Oil; $58
This product is packed with a blend of moisturizing ingredients meant to protect from environmental stressors and hydrate your skin.
It is rated as a 5-star winner on websites like Sephora and CultBeauty and it seems to be making a lot of people happy with its performance on the skin.
#2 Kiehl's Cannabis Sativa Seed Oil Herbal Concentrate; $49
Works instantly to reduce redness and soothe acne-prone skin thanks to a combo of hemp-derived cannabis Sativa seed oil and green oregano oil, an antioxidant and natural antiseptic.
#3 Josie Maran Skin Dope CBD Argan Oil; $65
This product is a potent mixture of argan oil as a base which is the hero ingredient of this brand and 100 milligrams of organic, full-spectrum CBD, sustainably sourced from the brand's native California.
#4 Cannuka Calming Eye Balm; $38
This hydrating balm is made to moisturize, refresh, and protect the delicate skin around the eyes.
It has a soft and silky consistency that melts into the skin after the initial cooling sensation.
Is CBD Oil Addictive?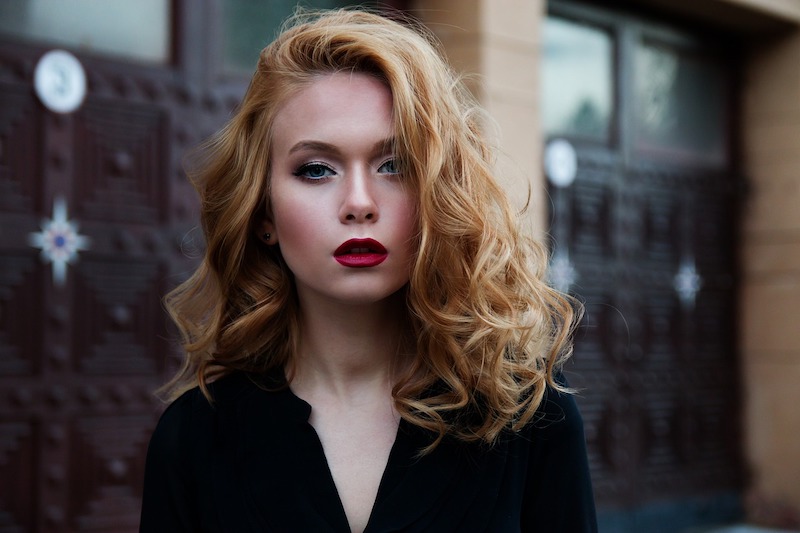 A particular study examined this concern by administering various oral dosages of CBD to frequent marijuana users both alone and in combination with smoked marijuana which contained high THC levels.
After analyzing the results of CBD with an oral placebo and active marijuana, the research team concluded that CBD did not display any signals of abuse liability.
While the most simple answer to this would be: No, CBD is not addictive, there is another important and slightly complicated matter I would want to address.
Numerous CBD products contain varying levels of THC, so to further examine the asked question, we first have to know where does CBD come from?
There are two classifications for the cannabis plants that produce CBD and these are:
CBD derived from hemp plants contain little to no trace of THC and therefore should not put an individual at risk of developing cannabis withdrawal symptoms.
On the other hand, CBD derived from marijuana is extracted from plants that are usually grown for their intoxicating properties.
Unlike hemp-extracted CBD, marijuana-derived CBD oil often contains high levels of THC and this means that an individual could possibly experience cannabis withdrawal symptoms if used in excess.
THC has no skincare benefits whatsoever and this derivative is not used in skincare products. In short, it cannot get inside your bloodstream through topical use.
You can read more about the extra benefits and uses of CBD oil here.
---
---
My name is Simone and I am a certified skin specialist. I created this website to teach my readers how to take great care of their skin and I also like to occasionally share my honest opinions on skincare products I've tried. You can learn more about me here.
The Acne Solution: Your Ultimate Guide To Flawless Complexion
An extensive, no-nonsense course showing you how to never have acne again, from a licensed Esthetician specializing in oily/acne-prone skin.