What are the best foundations for dry skin?
Dry skin is one of the most common skin types and if your skin tends to be on the drier side, you probably already know that it can very easily be a double-edged sword.
While you want to cover up any imperfections, makeup can easily end up drawing all the attention to those dry and flaky areas.
Not to mention formulas that are not compatible with your skin type can always exacerbate dryness and make scaly patches even more prominent.
So finding the right makeup for you can be challenging, really challenging – right?
Aren't you tired of trying to find a foundation with a texture that doesn't clump and will not leave your skin tight or uncomfortable?
In this article, I am going to explain the main things you need to know about dry skin, as well as suggest some amazing foundations that work magic on dry skins.
Let's start from the beginning. Here are…
6 Moisturizing Foundations For Dry Skin (Reviewed Below)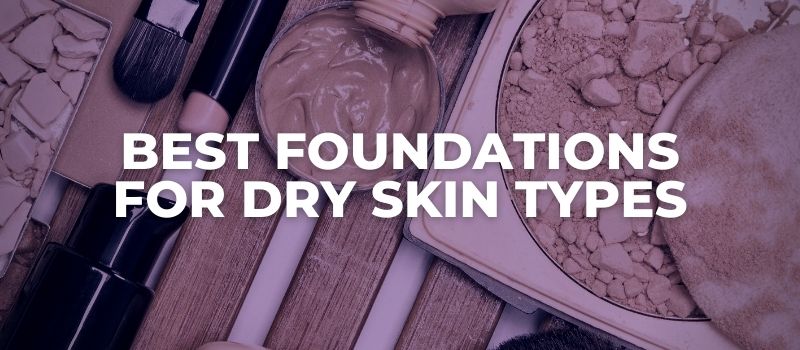 NB:
I can show you how to never have acne again.
If you have acne and want it gone
,
read this message
.
[ninja_tables id="6549″]
---
If you have dry skin your best option is a foundation that's ultra-moisturizing.
However, it is also important to find a texture that doesn't clump, glides on your skin easily, blends in like a dream, and most importantly won't leave your skin tight or uncomfortable.
Dry skin is more prone to wrinkles than oilier skin types due to the fact that it tends to crack and this especially happens during the winter months.
With the right formula for your skin type, your foundation should provide good coverage, long-lasting hydration, and a seamless, natural finish. The texture should be light, providing a boost of moisture. Here are my recommendations on some of the best foundations for dry skin (reviewed)!
---
The Ordinary Serum Foundation SPF15; $8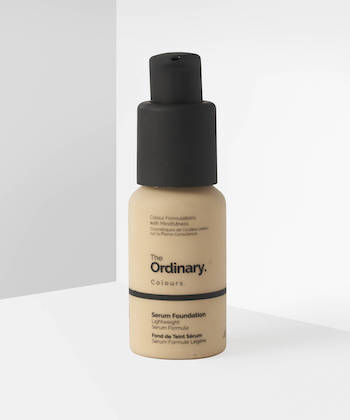 The formula for this foundation is thin and watery and many people with dry skins are already loving this. The constant sold-out shades on various websites are proof of that.
This foundation offers very light coverage with a silky smooth, glowing finish and many people with drier skin types are loving it because it doesn't seem to emphasize dry patches or settle in the fine lines.
It is a total relief for more sensitive skins also as it doesn't make the skin feel itchy or tight like heavier formulas often tend to do.
Being someone with an oily skin type, I will definitely steer clear from this product although I have had the opportunity to test it on my hand and I personally enjoyed the high spreadability from small amounts.
However, if you are someone with dry skin type and enjoy light coverage foundations with a satin finish, definitely give this baby a try as it has been rated 4 out of 5 from over 95 people.
LA Girl Pro Coverage High-Definition Long Wear Illuminating Foundation; $13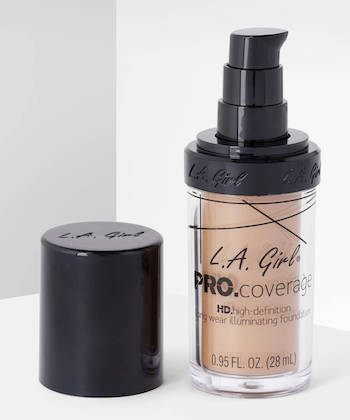 This one has a similar high spreadability from a ridiculously small amount of product and it is in a crazy cheap price range.
It is a lightweight, almost weightless foundation that offers full coverage and comfort for an all-day way. It contains anti-oxidants that will help hydrate and improve your skin's general appearance.
It is the perfect full coverage product you can create radiant camera-ready finishes while still caring for your dry skin.
Bourjois Healthy Mix Foundation; $13.20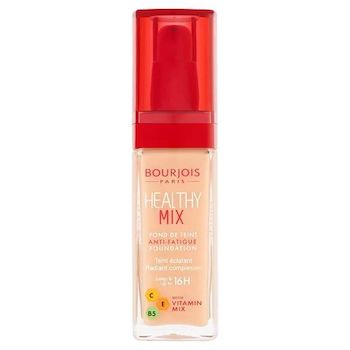 The Healthy Mix Foundation is a skin-perfecting product that enhances the natural complexion while boasting a soft and smooth texture.
This foundation simply glides onto the skin and blends effortlessly to provide a natural seamless finish and that healthy, radiant glow.
As someone who is constantly trying out new foundations, I must say even though this product is generally recommended for dry and mature skin types, my oily skin actually really liked this.
It doesn't deliver a matte and full-coverage finish which is something I'm always on the lookout for, but I found it incredibly good for a short day walk and a meeting.
It can stay up to 8 hours and weirdly enough it didn't make my face super shiny which typically tends to happen midday.
So I imagine that dry skin types are enjoying this product already, but if you are someone with oily skin that prefers a light coverage foundation, do not hesitate to give this one a shot.
Charlotte Tilbury Light Wonder Foundation; $39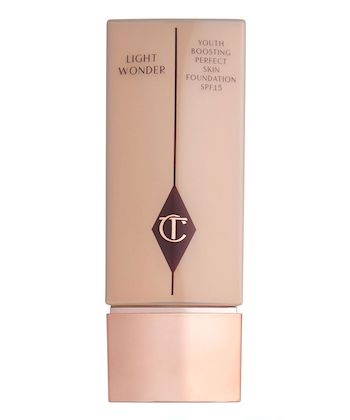 Extremely lightweight, this foundation aims to give you a natural and subtle glow while you are out and about on a casual day.
Its fluid formula effectively brightens while allowing your skin to breathe without being suffocated by a heavy amount of product.
While some people didn't appreciate how light coverage this product is, others didn't hide their satisfaction of using this product on a daily basis.
It is definitely a product for someone that doesn't enjoy wearing makeup but still wants to subtly enhance their complexion and luminosity.
Yves Saint Laurent Touche Éclat Le Teint Foundation; $46.10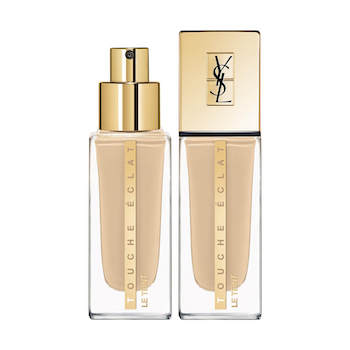 This high-end product by Yves Saint Laurent will give you a radiant and glowy makeup finish.
It is a medium coverage foundation but it can easily be built up to full coverage and it blends seamlessly to even out the appearance of your skin while encouraging a glowing complexion.
It is formulated with pigments for enhanced coverage and luminosity that will ensure long-lasting wear throughout the day.
I personally really enjoyed that it blends in like a dream with very little effort, however, my oily skin found a way to come through and shine like it always does so I would definitely not recommend this foundation for oilier skins.
NARS Sheer Glow Foundation; $43.40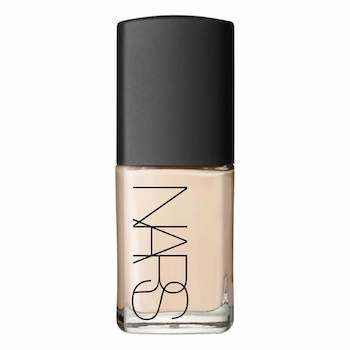 A radiance-enhancing liquid foundation with sheer but buildable coverage that aims to even out your skin tone and provides you with a natural-looking, seamless veil.
A high-end foundation that is highly recommended for drier skin types and a lovely treat when you feel like splurging a little bit more on a luxury product.
It is enhanced with an antioxidant-rich formula that can conceal blemishes and smoothen texture and irregularities, delivering a soft, luminous complexion.
I will always recommend this product for dry and sensitive skin types as it is gentle and contains skin care benefits. After all, you deserve the treat.
---
What is Dry Skin?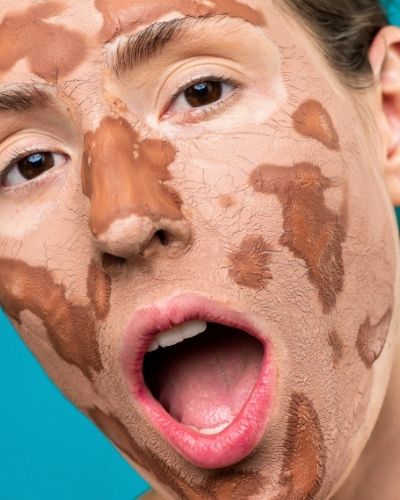 Dry skin (xerosis) is one of the most common skin types out there. It can be an uncomfortable condition marked by scaling, itching, and cracking.
It is characterized by the lack of sebum that serves as a natural lubricant and a moisturizer to keep it soft and supple.
Dry skin can occur for a variety of reasons with the most common reason being genetics. This is a skin type that's typically present since birth and you have probably inherited it from your parents.
However, the water holding capacity of the skin can be disrupted by many factors and environmental conditions.
Potential causes of dry skin include:
Weather conditions. Skin tends to be driest in winter when temperatures and humidity levels drop. But the season may not always matter as excessive sun exposure can also dehydrate and dry out your skin, leaving it tight and uncomfortable.
Heat. Central heating, wood-burning stoves, fireplaces, air conditions, and space heaters all reduce the humidity in the air and exacerbate the dryness. Your skin becomes unable to draw moisture from the atmosphere and starts to feel tight and uncomfortable.
Harsh soaps and cleansers. Or a bad skincare regimen in general. Soaps are generally alkaline which means they act harshly on your skin and tend to dry it out over some period of time and constant use. Cleansers can also contain some super-drying ingredients, so making sure you are using the right one for your skin type is the first step to recovery.
Skin conditions. People with skin conditions such as eczema or psoriasis are prone to constant inflammatory reactions and dry skin.
How To Prevent Dry Skin?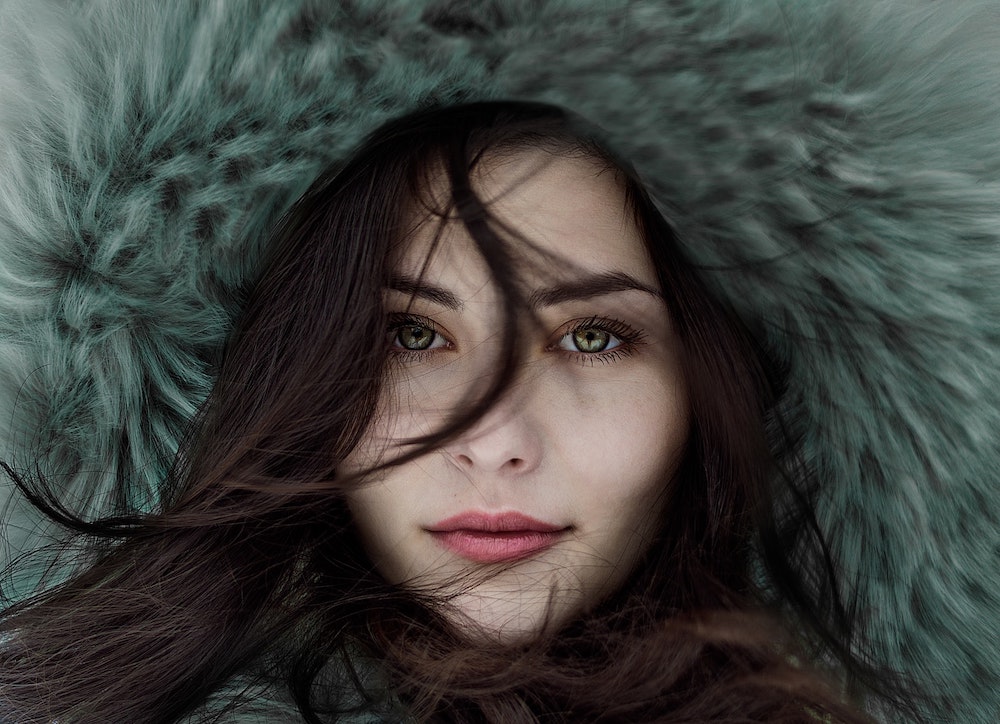 Finding the harsh ingredient or product that is the main cause of your dry skin and eliminating it is the best way to start treating your skin condition.
However, here are some useful tips to get rid of dry skin:
Hydrating serums. Serums have a light consistency that is easily absorbed and can effectively deliver powerful and hydrating ingredients directly into the skin.
Moisturize. A good hydrating moisturizer creates a barrier that seals the moisture into the skin and prevents it from evaporating.
Skip drying soaps and harsh cleansers. Try cleansing balms, creams, or gels with added gentle and moisturizing ingredients.
Limit water exposure. Keep bath and shower time to a minimum while using warm water instead of hot.
Cover as much skin as possible in cold or windy weather. Harsh winter weather can be especially drying to your skin, so be sure to wear a scarf, hat, and gloves to protect yourself when you go out.
Protect your skin while using detergents. Yup. We all need to wash the dishes and clean our bathrooms, but try avoiding direct contact with harsh detergents and cleansers. Wear rubber gloves instead as they can help protect your skin from the drying ingredients.
---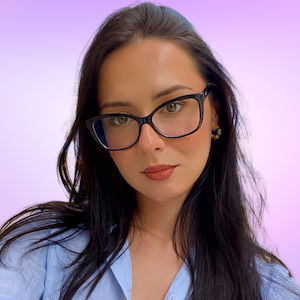 My name is Simone and I am a certified skin specialist. I created this website to teach my readers how to take great care of their skin and I also like to occasionally share my honest opinions on skincare products I've tried. You can learn more about me here.
The Acne Solution: Your Ultimate Guide To Flawless Complexion
An extensive, no-nonsense course showing you how to never have acne again, from a licensed Esthetician specializing in oily/acne-prone skin.