Getting clear skin can be a challenge, especially if you are stuck in the cycle of constantly buying new products and hoping they will work (but never do).
This situation can be very discouraging at times (and expensive), and part of it is because we think that getting clear skin is a lifelong process and something you have to work hard for.
Remember when you didn't have acne?
How hard did you work then?
Probably not hard at all, because clear skin isn't something you have to put too much effort into.
You just need to follow a few simple things that will help take the guesswork out of your problem, ideally without going over bugdet.
In this article, I will share with you a few simple ways you can save money on skincare (and still get fantastic results):
Have a Short And Simple Skincare Routine
Learn About Skincare Ingredients
Find Out What Works For You
Buy High-Quality Skincare Products
Visit a Dermatologist
Visit an Esthetician For Maintenance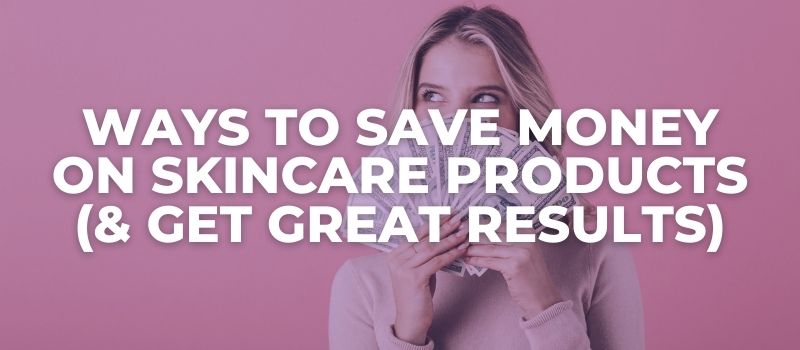 NB:
I can show you how to never have acne again.
If you have acne and want it gone
,
read this message
.
Have a Short And Simple Skincare Routine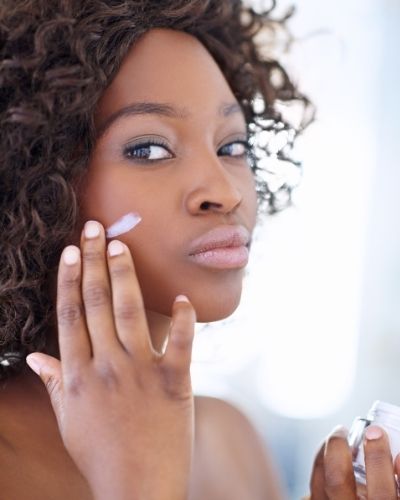 Having a short and simple skincare routine that consists of products that work for your skin type and particular skin concerns is the best thing that will help you get clear skin.
Using way too many different products at once will expose your skin to a number of different ingredients, and not all of these play well with each other. Meaning…
Exposing your skin to different ingredients can and most probably will become problematic for your skin and can potentially irritate it and trigger more inflammation.
Your skincare routine should consist of no more than 4-5 products that work for your skin and don't overwhelm it.
Cutting down from a 12 to a 4-step skincare routine was the best thing I did to heal my cystic acne, so make sure to download my free guide that reveals the four products you need for clear skin.
Learn About Skincare Ingredients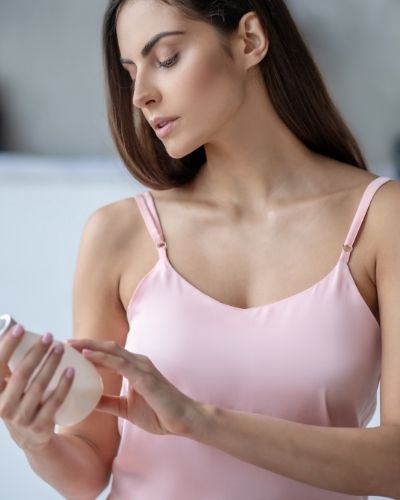 One thing I wish I'd learn more about in beauty school are ingredients that are being used in skincare and other cosmetics products.
The truth is that ingredients found in skincare products are safe to use; otherwise, they wouldn't be there. Cosmetic chemists are not trying to harm you or put your health at risk by using something that hasn't been approved.
However, the ingredients work differently for every skin because not every skin has the same resilience and tolerance.
Some skins are irritated with niacinamide; others are irritated by hyaluronic acid, which are the two safest ingredients found in skincare products.
Some ingredients can be clogging and can cause breakouts for skins that are already prone to acne.
However, the same ingredients work great for dry skin types that don't deal with acne.
Learning about ingredients will give you the power to make an informed decision when purchasing facial products instead of just throwing money at something and hoping it will work.
And to help you with this, I created a 26-page eBook that teaches you which ingredients in skincare products you should avoid if you have acne-prone skin.
Find Out What Works For You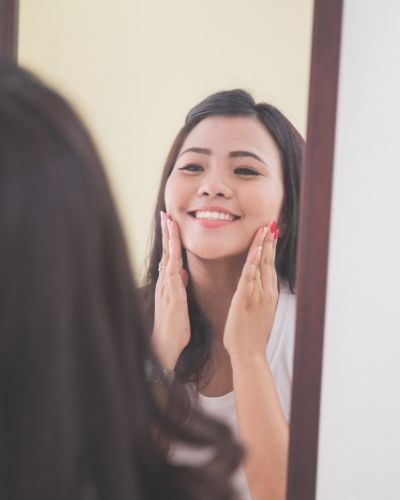 When you find out what works for you, you will no longer need to experiment with a bunch of different products and throw money on stuff that may or may not work.
To find out what works for you, you have to consider your skin type and skin needs.
For example, let's say you bought a product because the label says it will hydrate, heal, and nourish your skin. If the product doesn't work for you, there could be two possibilities why this happened:
It's not a good product.
Your skin doesn't need it.
This could be because you were expecting this product to do something that won't necessarily help your skin in any way because that's not what your skin needs.
This is why you should always pay attention to your skin's needs and give it what it needs, not what you want.
Another useful way to find out whether a product will work for you is to go through the ingredient list and see what the product has to offer.
If this product contains heavy emollients and you have acne-prone skin, the chances are that it will cause clogging and contribute to more breakouts; therefore, you should skip spending your money on it.
There are also reviews that you must check out when trying to figure out whether a product is worth buying or not.
Here are the three things I do before buying a product:
Read the claims
Check the ingredients
Read the reviews
I found reviews with 3 stars to be the most honest ones. Brands usually push 5-star reviews to the top, but 3 stars is usually where you find customers explaining the pros and cons of the product and their experience with using it.
When you do this, you can compare the ingredients list, and the chances are that you will know which ingredient could potentially cause an issue.
Buy High-Quality Skincare Products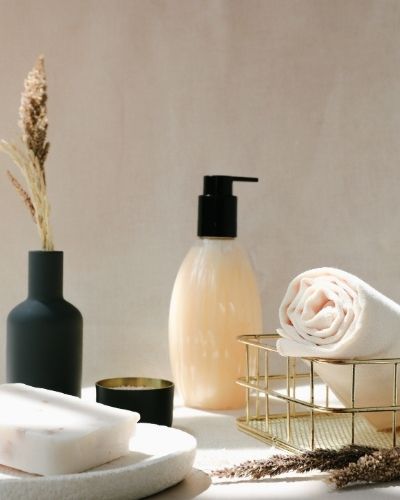 High-quality skin care products are not always expensive.
In fact, many skincare brands sell ridiculously overpriced but average products such as La-Mer, Guerlain, La Prairie, etc.
By high-quality skincare products, I mean products that contain good and straight-to-the-point ingredients that are well researched and proven to deliver results.
I'm not going to lie, I am a sucker for nice and luxury products, and I like brands such as iS CLINICAL and Skinceuticals; however, I don't mind using The Ordinary and The Inkey List, too, if they have something that works for me.
If I want to invest in a pricey product such as something from iS CLINICAL, here's what I do:
I will make sure to do thorough research on the ingredients and benefits the product has to offer
I will determine whether it's something I need and whether my skin will benefit from it.
I will check the size and calculate how long it will last me and whether it's worth it for me to have it or not.
Once I do all this and decide to buy an expensive product, I will save money where I can elsewhere.
This means I won't spend extra money on skincare products I don't need, and I will keep my skincare routine very simple and result-driven, instead of using products to fill up the space of an extra step.
Visit a Dermatologist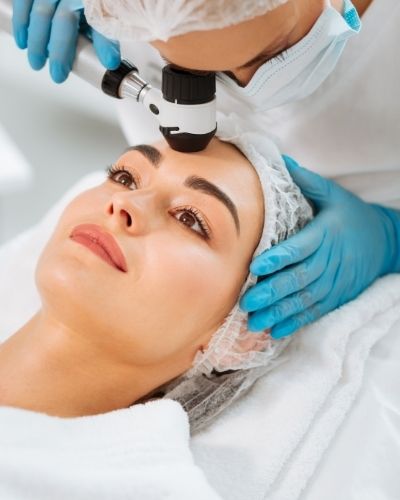 If you are dealing with skin conditions such as acne, dermatitis, psoriasis, allergies, etc., you need to seek medical help instead of trying to fix things yourself.
People with severe acne often make the issue even worse by delaying their visit to the dermatologist for one or another reason.
Sometimes I hear people say they don't want to go to a derm because it costs money, but then they go online and make a $200+ skincare purchase, thinking they are saving money.
A dermatologist can help determine your skin condition and create a tailored treatment for your specific needs.
This may oftentimes consist of oral antibiotics and prescription-strength topical products to clear out the issue in the shortest amount of time.
Allowing acne to become more and more severe while delaying a doctor's visit will lead to permanent and visible scarring that usually takes a few sessions of expensive laser and painful microneedling treatments.
Trying to fix a problem you know nothing about all by yourself is not worth it in the long run.
Visit an Esthetician (For Maintenance)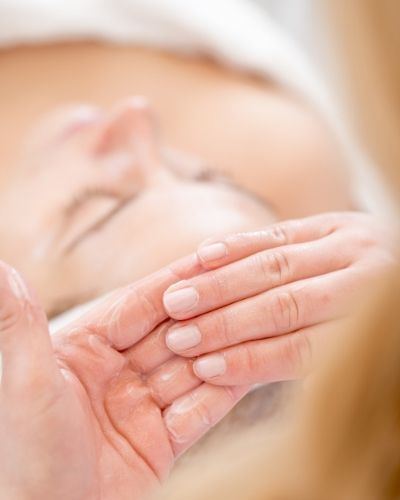 Let's say you've been through a course of antibiotics, isotretinoin, hormone regulators, or prescription-strength topical products, so what now?
You may find the skincare routine that worked for you while you were taking medication no longer yields the same results.
This means it's time for you to change your skincare routine and use products that will prevent the problem you've had before from recurring.
This is why you visit someone like me, an esthetician, once or twice a year to maintain healthy and glowing skin.
An esthetician will recommend a maintenance treatment such as a chemical peel, microdermabrasion, Microderm infusion, hydrafacial, and a tailored skincare routine with a different set of products from the ones you had.
You don't need to get a facial every month unless you want to.
Getting a chemical peel once or twice a year is a good maintenance practice for maintaining healthy skin and chemical peels aren't ridiculously expensive.
Talk to your esthetician about things such as your skin concerns, your expectations from visiting them, your budget, your lifestyle, and let them get to know you because this is how estheticians are able to help you.
It will certainly save you money and help you maintain healthy and clear skin instead of throwing money on products that may or may not work, but most frequently, they don't.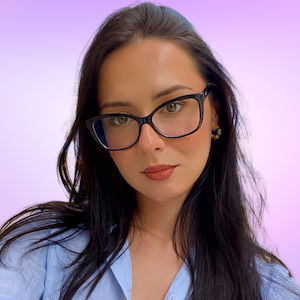 My name is Simone and I am a certified skin specialist. I created this website to teach my readers how to take great care of their skin and I also like to occasionally share my honest opinions on skincare products I've tried. You can learn more about me here.
The Acne Solution: Your Ultimate Guide To Flawless Complexion
An extensive, no-nonsense course showing you how to never have acne again, from a licensed Esthetician specializing in oily/acne-prone skin.