Oily and acne-prone skin can be a challenge, however, I've found simplicity to be the answer to this skin type and skin condition.
You don't want to go overboard because your skin can become more greasy, but you also don't want to just leave it alone because acne can do some permanent skin damage if not addressed properly.
In this article, I will give you a list of some of the best products for oily & acne-prone skin. Hopefully, you will find this list useful when you're shopping the next time.
Also, make sure to stick around until the end of the article because I will be answering a few of the web's most frequently asked questions regarding oily and acne-prone skin.
8 Great Skincare Products For Oily & Acne-Prone Skin Types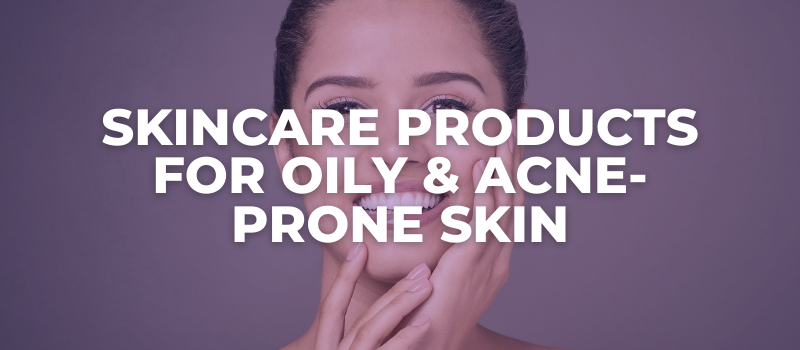 NB:
I can show you how to never have acne again.
If you have acne and want it gone
,
read this message
.
[ninja_tables id="7473″]
EltaMD – Foaming Facial Cleanser – $28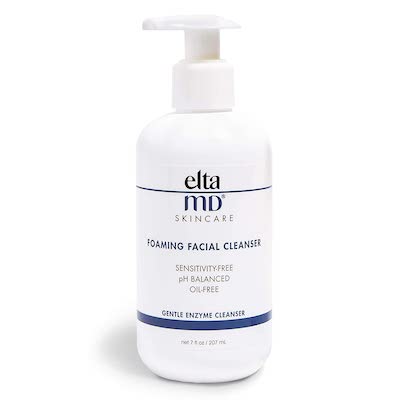 EltaMD Foaming Facial Cleanser is an oil-free and non-irritating daily cleanser that's specially formulated for oily and acne-prone skin.
It foams up quickly in contact with water, meaning you won't need more than a nickel-sized amount to wash your entire face and neck.
The cleanser contains enzymes and a blend of amino acids that help loosen and remove impurities from the skin's surface.
It also contains bromelain, which is an extract from pineapple that contains proteinases demonstrating skin-soothing activities.
Skinceuticals – Purifying Cleanser – $35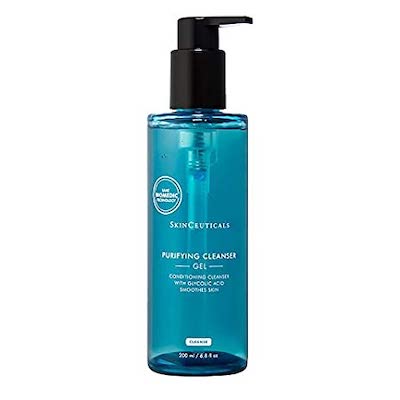 The Skinceuticals Purifying Cleanser is a great gel cleanser for oily and acne-prone skin.
It is formulated with a mild surfactant system that aims to dissolve impurities on the skin's surface and leave it feeling fresh and cleansed.
It also contains a mild, 2% concentration of glycolic acid to gently exfoliate the skin while cleansing without overdrying it.
Glycolic acid can be beneficial for acne-prone skin; however, it usually takes a much stronger concentration than 2% to yield more noticeable results.
All in all, a 2% concentration is good enough to lightly exfoliate without irritating the skin; however, it may be a good idea to have a replacement daily cleanser and use the Skinceuticals Purifying Cleanser a few times a week.
Paula's Choice – BHA 2% Liquid Exfoliant – $30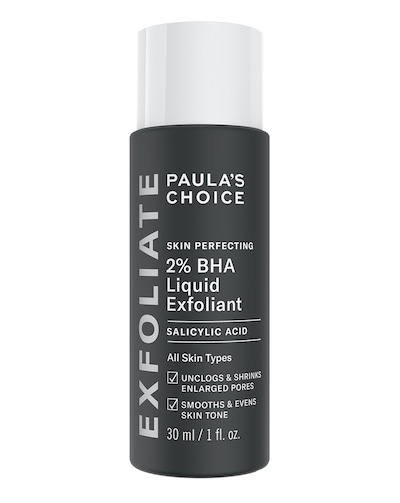 The BHA 2% Liquid Exfoliant by Paula's Choice is a great exfoliating product.
It's very gentle on the skin, meaning even sensitive skin types can tolerate it well, and it is specially formulated for blackheads and whiteheads.
This product contains 2% salicylic acid, which can be very efficient in soothing redness caused by acne and unclogging the pores and dissolving the few things that cause acne – excess sebum and dead skin cells inside the pores.
The BHA 2% Liquid Exfoliant alone may not fully eliminate deep, cystic acne; however, it will undoubtedly help improve the issue without overdrying and irritating the skin.
Paula's Choice – Anti-Redness Exfoliating Solution – $30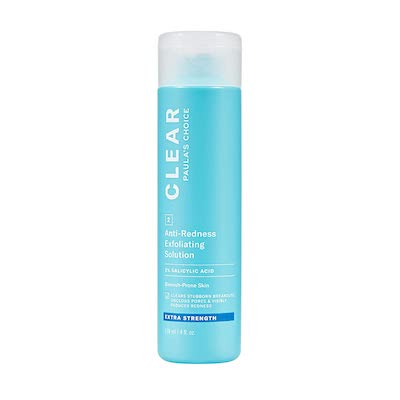 The Anti-Redness Exfoliating Solution with 2% Salicylic Acid is an extra potent formula that slightly differs from the BHA 2% Liquid Exfoliant mentioned above.
It still contains 2% salicylic acid; however, in this particular formula, the active ingredient is slightly higher on the list, followed by simpler ingredients that focus on hydration and soothing the skin.
The extra strength can be a little more drying to the skin than the BHA 2% Liquid Exfoliant; therefore, you must use a good, non-clogging moisturizer right after applying it.
Although this is advertised as a treatment suitable for daily use, you don't want to go overboard with salicylic acid.
Applying more and more frequently won't help acne heal better, but it will only cause more irritation and more dryness. Using salicylic acid 2-3 times a week is enough.
EltaMD – AM Therapy Facial Moisturizer – $35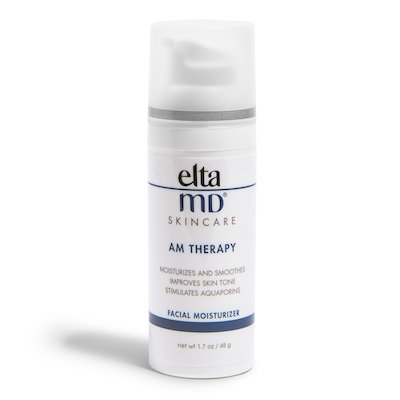 EltaMD AM Therapy Facial Moisturizer is a lightweight, oil-free moisturizer used both in the morning and evening.
At first, I was a little confused about why it says AM Therapy when it doesn't contain any SPF; however, I read that EltaMD also has a PM Therapy Facial Moisturizer that is slightly thicker and richer in texture than the AM one.
I personally prefer the AM Therapy Moisturizer because of the lighter consistency that doesn't make me oily or at least not as oily as with other moisturizers, that is.
The product contains Salix Alba (Willow) Bark Extract, which is a natural source of salicylic acid that can help exfoliate the skin and unclog pores.
That being said, I don't think this moisturizer has enough salicylic acid content to do all that, but it can possibly prevent the pores from clogging further.
Besides that, it also contains niacinamide, a brightening and anti-inflammatory agent, and hydrating hyaluronic acid.
Bioderma – Hydrabio Serum – $27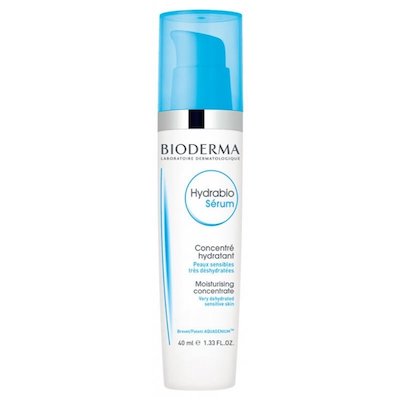 The Hydrabio Serum is a silicone-based product containing moisturizing agents such as xylitol, mannitol, rhamnose, glycerin, and hydrating hyaluronic acid to help re-plump the skin and make it look smoother and drenched in moisture.
They also have the Hydrabio Gel-Creme moisturizer to follow up; however, I found the serum enough to moisturize my oily and acne-prone skin.
The Gel-Creme moisturizer is also great, but it contains squalane, which can sometimes be problematic for my skin personally.
EltaMD – UV Clear Facial Sunscreen SPF 46 – $36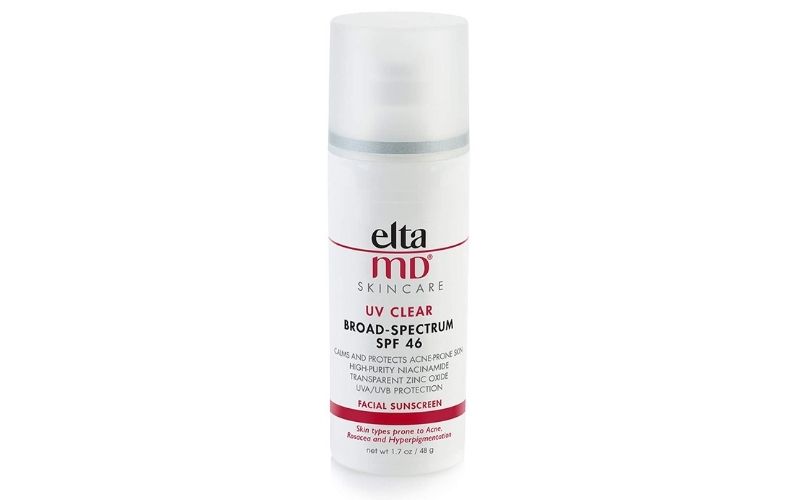 The EltaMD UV Clear Facial Sunscreen SPF 46 is great for oily skin types prone to acne breakouts.
It contains both zinc oxide, a mineral UV filter, and octinoxate, a chemical UV filter that's suitable for sensitive skin.
Besides the product being an efficient UVA/UVB protector, it also contains ingredients such as niacinamide, which can balance out excess oil production on the skin and brighten dark spots and discoloration, as well as hyaluronic acid to hydrate and plump the skin.
Paula's Choice – CLEAR Ultra-Light Hydrating Fluid – $33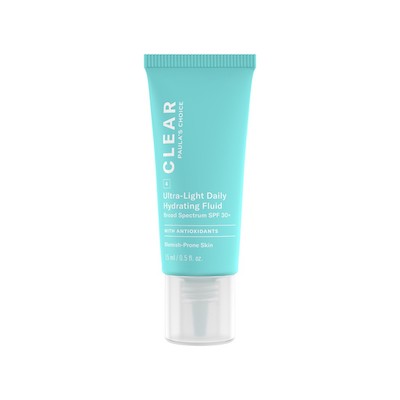 Paula's Choice CLEAR Ultra-Hydrating Fluid is one of the best sunscreens for anyone who deals with oiliness and acne as it feels quite weightless on the skin, and it also dries into a soft matte.
It provides broad-spectrum sun protection, and it also contains great antioxidants as well as cell-communicating ingredients that help the skin recover from damage.
The only issue I have with it is that I wish it comes in SPF 50 instead of only 30, but hopefully, that will change in the future.
---
---
Oily & Acne-Prone Skin FAQs
Below, I will answer a few of the web's most frequently asked questions regarding oily and acne-prone skin.
What Causes Acne On The Skin?
No matter how mild or severe it is, acne on the skin is caused by pores that have been clogged with oil, dead skin cells, and white blood cells.
Is Having Oily Skin Bad?
No, because healthy skin is naturally oily.
Your skin needs its oil to lubricate it, prevent it from overdrying and feeling uncomfortable, and create a surface layer to protect it from environmental pollutants and other pathogens.
On the other hand, excessively oily skin can be bad because it usually leads to a higher chance of acne breakouts.
Excessively oily skin can mean a few things:
You may be using drying products that are dehydrating your skin and triggering it to produce more oil to lubricate and protect itself.
You may be using heavy creams and moisturizers that are making your skin more oily on the surface.
You don't have a complete skincare routine.
You may have an increased testosterone level and need to look into it.
Does Drinking Water Reduce Oily Face?
No drinking water won't affect your skin's oil production because the oil-producing glands aren't stimulated by your water intake.
While drinking water is important as it can hydrate the body and help the cells carry out their functions optimally, it will not reduce oily face, and it won't help acne, either.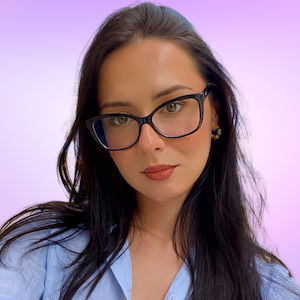 My name is Simone and I am a certified skin specialist. I created this website to teach my readers how to take great care of their skin and I also like to occasionally share my honest opinions on skincare products I've tried. You can learn more about me here.
The Acne Solution: Your Ultimate Guide To Flawless Complexion
An extensive, no-nonsense course showing you how to never have acne again, from a licensed Esthetician specializing in oily/acne-prone skin.