There was a time when I was a hardcore mask lover, but that changed a few years ago when I turned my back on DIYs and replaced these useless mixtures with actual science-based products that give me the results I want.
Nowadays, not only that I don't have the time to apply a mask every other day, I also don't want to spend money on something that's going to hydrate and soften my skin when my serums and moisturizers already do that.
However, if there is a type of face masks I genuinely enjoy – it would be exfoliating and resurfacing masks.
These mixtures contain a powerful blend of active ingredients that target more than one skin concern, but the one thing that all of them have in common is the ability to erase a few years off your face.
In this article, I will share the six best exfoliating face masks I have sampled, used, and recommend. I will start this list with my favorite anti-aging mask, which is the: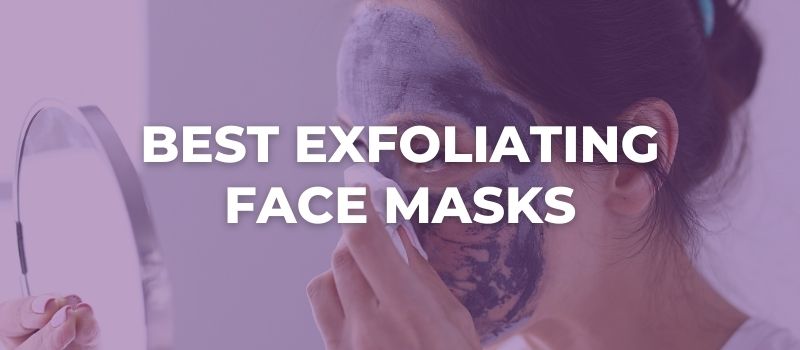 NB:
What if I told you I can show you how to never have acne again?
If you have acne and want it gone
,
read this message
.
DefenAge Skincare – 2-Minute Reveal Mask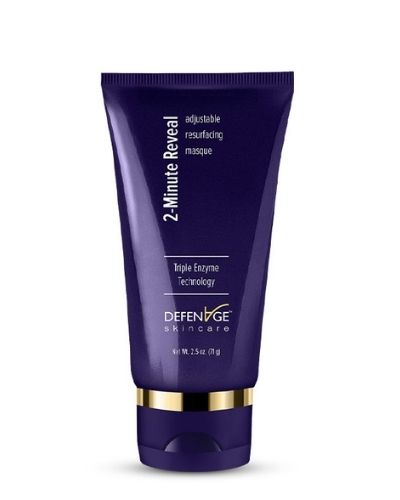 I absolutely love the DefenAge 2-Minute Reveal Mask.
It contains a blend of sugar crystals as well as papaya, pumpkin, and pomegranate enzymes that work to increase cell renewal and can be a gentler alternative to acid exfoliation.
Besides that, the enzyme mask also contains triglycerides and squalane, which are skin lipids important for skin's health, as well as lactic acid for its humectant and hydrating properties.
I apply this mask to dry skin after cleansing and leave it on for 2-5 minutes.
During this time, my skin starts becoming warmer due to the enzymes becoming activated and working to gently dissolve the bonds that hold dead skin cells together and encourage them to shed naturally.
Once the 2-5 minutes have passed, I wet my fingers and start massaging the mask into the skin, feeling the sugar crystals melt under my fingers and onto my skin.
After I thoroughly remove the mask with water, my skin feels incredibly hydrated, soft, smooth, and glowy.
There is some mild redness present on areas where my skin is thinner such as the temples; however, this usually goes away after a few minutes.
I usually use this mask once-twice a week in the evenings when I don't use any other actives, and I only follow it up with a moisturizer.
That being said, I don't recommend this mask to be used on ultra-sensitive skin, compromised skin barrier, rosacea, or active acne due to the sugar crystals.
ClarityRX – Soothing Cucumber Mask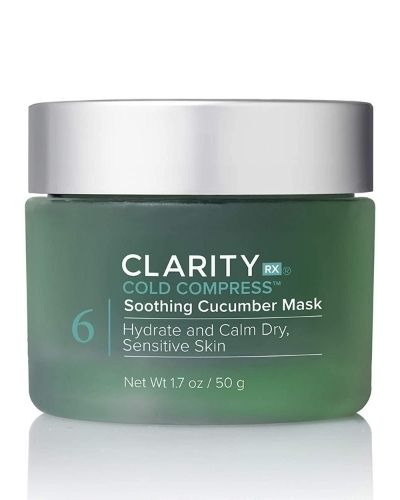 ClarityRX Soothing Cucumber Mask is one of my favorite products for summer due to its hydrating, cooling, calming, and soothing properties.
This gel mask brings relief and hydration to sensitive and irritated skin due to the blend of cucumber extract, chamomile, and aloe vera.
Besides that, the Soothing Cucumber Mask also contains amino acids as well as a pineapple extract which carries an enzyme known as bromelain to help exfoliate the skin very gently without irritating it.
That being said, I would still suggest you do a patch test on a small area before applying this mask all over your face, neck, and chest for the first time because aloe vera could be a potential irritant for some people.
Aloe vera belongs to the family of lilies which are known to cause hives and itchy rashes for someone who has an allergy or sensitivity to them.
This usually happens in nature when the plant isn't processed; however, it's always best to be safe than sorry.
PCA Skin – Revitalizing Mask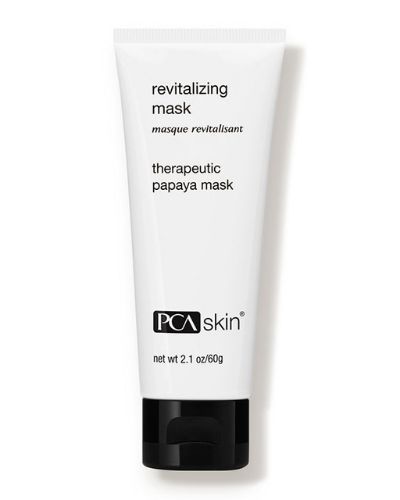 PCA Skin Revitalizing Mask is a greenish gel mask with a slimy texture that applies smoothly on the skin, tingles for a few seconds, washes off easily, and leaves an unmatched glow behind.
It contains a blend of papaya enzymes and humectants that work to gently dissolve and sweep away the superficial layer of dead skin cells as well as hydrate and soften the skin.
Besides that, the mask also contains green tea extract, which is a powerful antioxidant with soothing properties that won't allow the skin to become irritated as it usually does when in contact with exfoliating enzymes.
Lastly, the mask also contains vitamin E, which I'm personally not that crazy about, but it does have some antioxidant and moisturizing properties, and many people enjoy having this extra moisturizing boost in their skincare products.
I don't mind it as long as it's not breaking me out.
I use this mask on clean, dry skin and leave it on for a couple of minutes, enjoying the slight tingle and warming sensation that goes away after a few seconds.
After removing the mask, my skin feels refreshed, hydrated, clean, and glowy. I tend to use it once or twice a week in the evenings when I am not using other actives (such as exfoliating products), and I follow it up with my soothing Cicaplast Baume B5 by LRP.
I always wake up with smooth, plump, and glowy skin in the morning.
Renée Rouleau – Triple Berry Smoothing Peel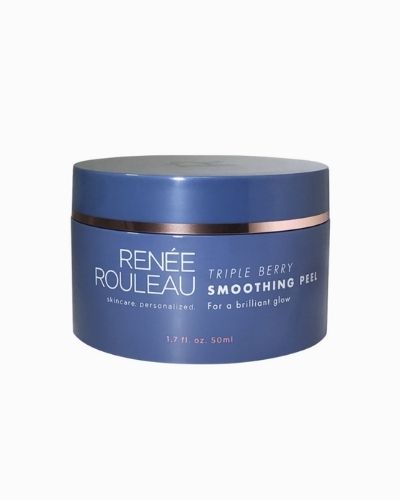 Renée Rouleau's Triple Smoothing Berry Peel is a product packed with a combination of hydroxy acids that help encourage your skin to shed the dead skin cells and reveal a smooth, glowy, and radiant skin layer from underneath.
The product contains mandelic, lactic, salicylic, tartaric, and malic acids, as well as bromelain (an enzyme derived from pineapple), which is a combo I haven't seen in another over-the-counter product.
Even professional chemical peels usually use a combo of only 2-3 acids.
However, these acids are at a low concentration, and although this product doesn't come anywhere near to a professional peel, it's still very efficient in targeting multiple skin concerns, including acne, congestion, hyperpigmentation, dullness, uneven skin tone, and texture.
It also makes the skin look and feel smooth, plump, and very soft.
But besides that, the mask also contains antioxidant and anti-inflammatory agents such as blueberry, grape seed, and pomegranate extracts, raspberry seed oil, and strawberry.
It also smells delicious but doesn't have added fragrance or perfume.
However, all that being said, I must note that this product has a couple of downsides.
The first one is its price, and although very efficient and long-lasting, it costs $89 for 50ml. Given that you will be using only a thin layer once a week, it will definitely last you for months, but it's still quite expensive.
The second downside is that it's not easily available. The mask can only be bought from the official (US) website, and since I live in Europe, the shipping can be a tad bit ridiculous.
This problem seems like it's not going anywhere anytime soon because I found some negative reviews mentioning the shipping issue that were written over nine years ago.
It seems that Renée isn't in too much of a hurry to make her products available to a wider audience, which is a shame.
Other than that, the product has a jam-like texture, applies easily with a small fan brush, performs well, and is tolerable on the skin.
Natura Bisse – Tolerance Enzyme Peel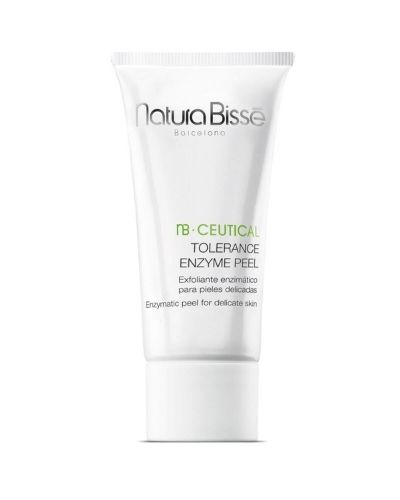 Natura Bisse Tolerance Enzyme Peel is another great and very gentle peel that provides micro-exfoliation for a smooth, soft, and luminous complexion.
It contains prickly pear cactus extract, an extremely gentle ingredient that stimulates and encourages the skin's natural enzymatic functions to shed the dead skin cells.
Besides that, it also contains a concentrated papaya extract, an ingredient that causes the familiar tingle in enzymatic products.
Lastly, it contains lactic acid, a humectant that works to hydrate the skin and gently exfoliate the most superficial layers, and salicylic acid, which travels deeper into the pores and dissolves the impurities that are responsible for causing acne breakouts.
Although very gentle, you should still use this product no more than once or twice a week. I usually apply a very thin layer of the gel on clean and dry skin, leaving it to work for a few minutes.
I then massage it with wet fingers for an additional couple of minutes and wash it off with lukewarm water.
I follow it up with a soothing moisturizer, and I never combine it with other actives in the same evening.
Natura Bisse – Stabilizing Cleansing Mask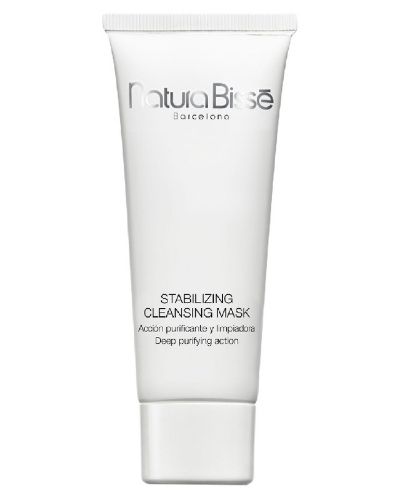 If you are already familiar with the Natura Bisse Stabilizing Cleansing Mask, chances are you've heard about it from a famous makeup artist and skincare influencer on Instagram – Nam Vo.
In all her glowiness, Nam Vo swore by this product on her Instagram story over a year ago, and it has been out of stock everywhere you look since then.
When I first checked the ingredients this product contains, I was immediately thrown off by kaolin and alcohol denat, which can be very drying and happen to also be very high up on the list.
I also wasn't a fan of the fragrance and other fragrant components this mask contains.
However, the mask is actually very pleasant when you try it, and these ingredients play out very well together.
I still wouldn't recommend using this mask every day, but once or twice a week is absolutely fine. For best results, you should definitely follow it up with a nourishing serum and moisturizer to prevent dehydration.
Besides the ingredients, I'm not a fan of, there are some good ones like salicylic and ascorbic acid.
I really enjoy the feeling of cleanliness and freshness this mask gives me. And when I follow it up with other nourishing products, the morning glow is unreal!
My name is Simone and I am a certified skin specialist. I created this website to teach my readers how to take great care of their skin and I also like to occasionally share my honest opinions on skincare products I've tried. You can learn more about me here.
The Acne Solution: Your Ultimate Guide To Flawless Complexion
An extensive, no-nonsense course showing you how to never have acne again, from a licensed Esthetician specializing in oily/acne-prone skin.