I always like to point out how important sunscreen is for our skin.
Besides preventing a whole lot of skin concerns such as pigmentation, fine lines, wrinkles, red marks, uneven skin patches, and all sorts of discoloration, sunscreen is also what protects your skin from cancer.
Therefore, it is important to make it a habit and incorporate sunscreen into your daily skin regimen, regardless of how sunny the weather is outside.
However, we all have different preferences and ingredients that work and don't work for us, so today, I will share a list of the five best sunscreens without oxybenzone and octinoxate.
I will also explain these two ingredients a little more throughout the article.
My 5 Recommended Sunscreens (Without Oxybenzone & Octinoxate)
Paula's Choice – RESIST Wrinkle Defense SPF 30
Paula's Choice – DEFENSE Essential Glow Mineral Moisturizer SPF 30
Purito – Centella Green Level Unscented Sun SPF50+PA++++
Elta MD – Physical Tinted Face Sunscreen SPF41
Supergoop – Glowscreen SPF40
NB: You will find an in-depth review of each sunscreen down below.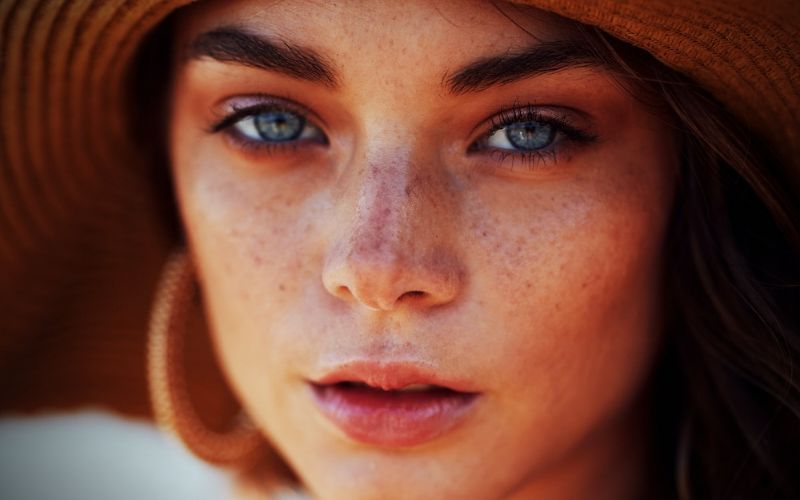 NB:
What if I told you I can show you how to never have acne again?
If you have acne and want it gone
,
read this message
.
What Is Oxybenzone?
Oxybenzone is a substance that can be found naturally in some flowering plants; however, what's used in cosmetics is a synthetically made version of oxybenzone produced from benzoyl chloride with 3-hydroxyanisole.
Oxybenzone is an efficient UVB and short-wave UVA filter that's commonly used in sunscreens as a UV absorber; however, it can often be found in other personal care products as well as a stabilizer in some plastics.
It is a pale-yellow solid that is readily soluble in most organic solvents.
Is Oxybenzone in Sunscreen Dangerous?
According to in vitro studies on cells and animals (rats), oxybenzone happens to be the one that has the most substantial effect on hormones out of all questionable ingredients found in sunscreens.
However, as Michelle from LabMuffin pointed out, there is a dermatology paper that calculated you'd probably need to use 6% oxybenzone sunscreen (which is the maximum concentration allowed in Europe) continuously for 277 years to have the same hormonal effect the substance had on rats; therefore, it is rightfully considered to be safe.
What Are The Side Effects Of Oxybenzone?
While oxybenzone is safe to be used in sunscreens, it doesn't come without its own potential side effects like all other cosmetics ingredients.
Oxybenzone tends to be problematic because it potentially causes allergic and irritant reactions, especially when used by someone with susceptible skin.
This can also be the case when it comes to any other ingredient in skincare or other cosmetics products. For example, silicones are one of the safest ingredients to tolerate, but my skin hates them, and they are always causing me issues.
For example, Oxybenzone doesn't cause any issues for my skin, but it might for someone else. It's not about the ingredient. It's about how good the skin can tolerate that ingredient because every skin is different.
What Is Octinoxate?
Octinoxate is an oil-soluble ingredient used as a UV filter to protect products from degrading when exposed to the sun. It is most often found in chemical sunscreens.
It is formulated by combining Methoxycinnamic acid and 2-Ethylhexanol compounds that, when mixed, form a clear liquid that does not dissolve in water.
Is Octinoxate Bad For Skin?
Octinoxate seems to be the most problematic ingredient that makes many people opposed to using chemical sunscreens. It has been linked to skin sensitivity, allergic reactions, and even more severe concerns.
It can be absorbed rapidly through the skin, and as a result of this, it can be found in human urine, blood, and even breast milk.
This also indicates that we are systemically exposed to this compound even if we are not using chemical sunscreen as Octinoxate is an ingredient often found in cosmetic products such as shampoos, lipstick, nail polish, and even creams under different names.
This ingredient's primary health concerns are thought to be endocrine disruption, reproductive and developmental toxicity, and organ system toxicity.
However, this ingredient is for now approved for use in cosmetics worldwide, and further studies are still to be made to determine if it's really toxic for us to use.
But if you are looking to eliminate this ingredient from your cosmetics, read the ingredient list on the label and search for Octinoxate, o Methoxycinnamate (OMC), Parsol, Parsol MCX, Parsol MOX, Escalol, 2-Ethylhexyl P-Methoxycinnamate.
5 Best Physical Sunscreens Without Oxybenzone & Octinoxate (Reviewed)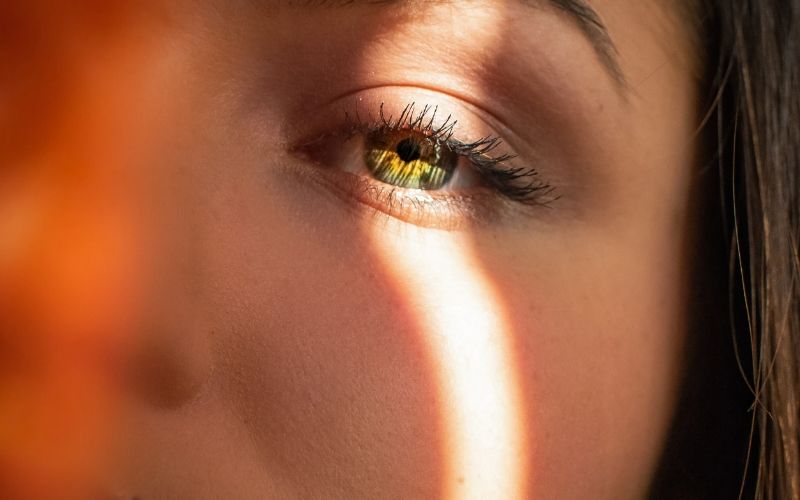 This is one of my favorite mineral sunscreens and I enjoy using this product on days where I don't feel like applying foundation but I am still trying to get away without looking like an olive-toned alien.
While this sunscreen contains zinc as an active ingredient, it doesn't leave a white cast on the skin because it has a tint. It also dries into a soft matte and while it does oxidize on my oily skin, the tint doesn't change significantly as most foundations do.
It also keeps my skin mattified throughout the day and while I usually have to blot several times a day when wearing regular foundations, I don't feel the need to when I have this sunscreen on. There would be a little bit of oiliness, but nothing that concerns me.
Additionally, it is also great for covering those pesky little spots and marks left from prior breakouts, something I have on my cheeks, mainly. I've posted about how this looks on my face on Instagram, so go there and check out my photos.
I also have a full review on this product, so if you want to check it out for more details, click here.
This moisturizer by Paula's Choice is definitely your classic physical sunscreen containing zinc oxide and titanium dioxide.
However, Paula never fails to give us a little more for the price; therefore, the product is enriched with 12 antioxidants that work to diminish the signs of environmental damage on the skin.
Right off the bat, I will say that this isn't a suitable option for oily skin types because it's really glowy and super-rich, so if your skin tends to get shiny throughout the day, this is only going to boost even more shine.
On the other hand, dry skins might really love this because it's very moisturizing; however, it does leave a white cast, so if you don't intend to apply foundation, you might opt for something else instead.
I first heard about this sunscreen from the YouTuber Hyram and we kind of have similar skin because everything that's worked for him has pretty much worked for me, too, so I decided to give this sunscreen a chance to try it out.
I enjoy using this sunscreen because even tho it's technically chemical sunscreen, it is formulated specifically for sensitive skin and doesn't contain drying alcohol, fragrance, etc.
It's also invisible once applied to the skin, and it's not greasy at all. Therefore, it is suitable for both dry and oily skin types. You can even use this if you have acne because the main ingredient is Centella Asiatica that is known for its soothing and calming properties.
This physical sunscreen also has a slight tint to compensate for the usually white cast given by titanium dioxide; however, it doesn't dry out in matte like the one from Paula's Choice, and it gives a rather subtle glow on the skin.
It's excellent for all skin types, including extra sensitive skin, and it offers broad-spectrum sun protection. However, if your skin is very oily and you want something more mystifying, you should definitely opt for the one by Paula's Choice.
Supergoop is one brand I've been eyeing for a long time; however, their products weren't available in my country until recently. Therefore I'm still freshly testing them. However, I like the Glowscreen because it's a combination of a chemical and physical sunscreen.
It's suitable for all skin types, including sensitive skin. Although it contains Avobenzone, Octisalate, and Octocrylene as active ingredients, it also contains titanium dioxide and a tint to prevent that white cast usually caused by this ingredient.
This also gives the skin a subtle glow; therefore, if you're leaning towards the oily side and you don't particularly enjoy this, you should opt for something else instead.
---
---
My name is Simone and I am a certified skin specialist. I created this website to teach my readers how to take great care of their skin and I also like to occasionally share my honest opinions on skincare products I've tried. You can learn more about me here.
The Acne Solution: Your Ultimate Guide To Flawless Complexion
An extensive, no-nonsense course showing you how to never have acne again, from a licensed Esthetician specializing in oily/acne-prone skin.