When it comes to achieving a youthful glow and tackling pretty much any skin concern, including texture, uneven skin tone, and acne, retinol – otherwise known as vitamin A – is the best ingredient for the job.
However, retinol is also known to cause initial side effects (especially to a new user) that can range from mild irritation and dryness to purging and discomfort.
Purging is especially common in those with acne-prone skin, and although uncomfortable, it's actually a sign that your retinol serum is doing its job.
That being said, if you're in the market for a retinol serum that will help reduce acne, minimize enlarged pores, fade hyperpigmentation, and refine skin texture without making your skin oily or greasy, here are my recommendations for the ten best retinols for acne-prone skin.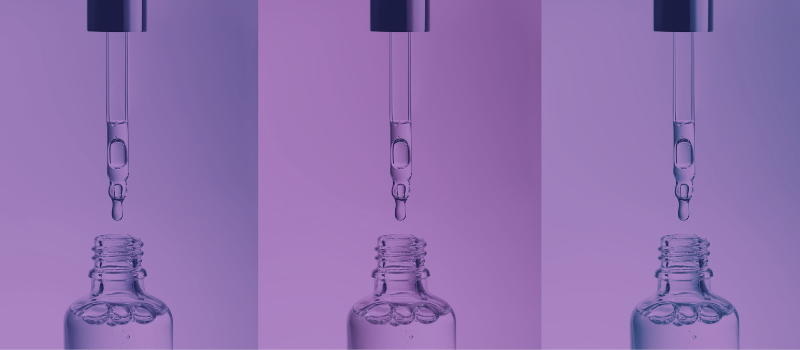 NB:
What if I told you I can show you how to never have acne again?
If you have acne and want it gone
,
read this message
.
The Ordinary – Granactive Retinoid 2% Emulsion, $10.50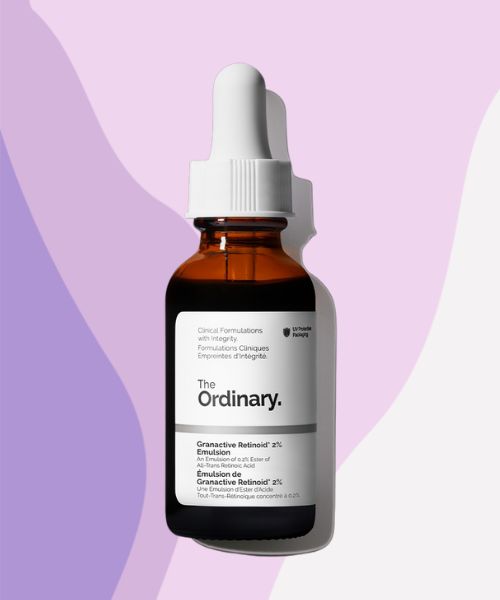 The Ordinary's Granactive Retinoid 2% Emulsion is a gentle retinol that delivers potent anti-aging and anti-acne benefits to your skin.
The Hydroxypinacolone Retinoate (HPR), which is the main active ingredient in this product, is an advanced form of retinoid, a non-prescription ester all-trans retinoic acid.
This means that The Ordinary's Granactive Retinoid 2% Emulsion is a more gentle version of prescription retinoids that is also very effective but way less irritating than prescription strengths.
Lastly, the emulsion-like texture of this product makes it great for anyone with oily or acne-prone skin because it absorbs quickly without leaving a greasy residue behind.
La Roche-Posay – Adapalene Gel 0.1%, $32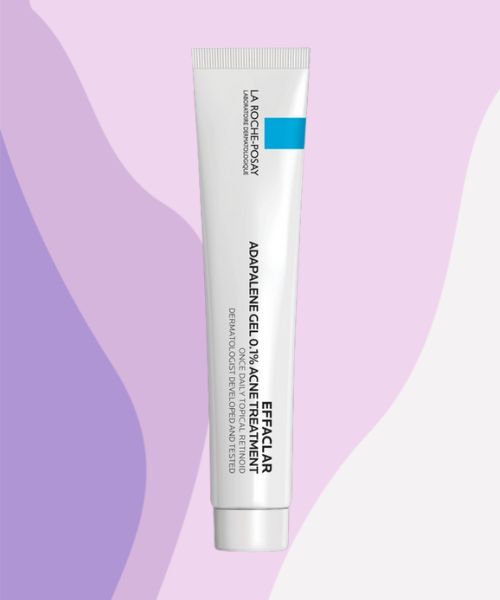 The La Roche-Posay Adapalene Gel is specifically formulated to address the needs of acne-prone skin and contains 0.1% adapalene, a synthetic retinoid approved by the FDA for acne.
While not necessarily the best thing for skin aging concerns like fine lines and wrinkles, adapalene can work to improve texture and hyperpigmentation and is, of course, the best retinoid for acne.
The lightweight formula of this product absorbs quickly and dries matte, making it excellent for oily skin; however, the gentle, fragrance-free formula makes it suitable for sensitive and reactive skin.
No7 – Pure Retinol Night Repair Cream, $35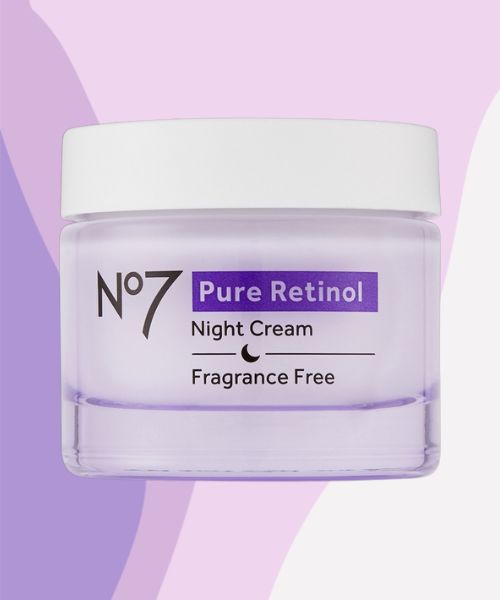 The No7 Pure Retinol Night Repair Cream is an affordable and nourishing retinol cream, excellent for those who are dealing with dry, dehydrated skin and acne.
Formulated with slow-release retinol, as well as hydrating glycerin, barrier-repairing ceramides, and nourishing triglycerides, this product is excellent for first-time retinol users who want to start slow and give their skin time to adjust.
Nourishing shea butter and bisabolol make this cream ultra-soothing and mild, making it suitable even for sensitive skin. And the luxuriously whipped texture of the cream makes it perfect for those who love a thick, creamy nighttime moisturizer.
L'Oréal – Revitalift Night Serum with 0.3% Pure Retinol, $40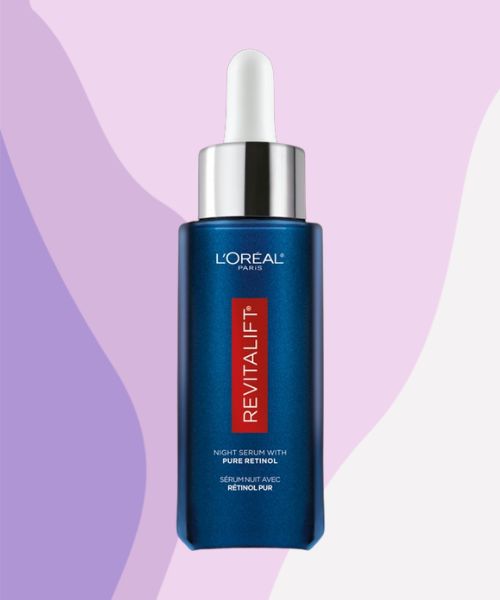 L'Oréal's Revitalift Night Serum is primarily an anti-aging serum packed with 0.3% pure retinol to ensure it delivers significant results and targets not only superficial skin concerns, such as hyperpigmentation and uneven skin tone but deeper lines and wrinkles that occur as a result of the loss of collagen.
But besides targeting visible signs of aging, this serum can also be used to clear blemishes and reduce the appearance of acne scars.
To balance out the retinol, the formula includes soothing and nourishing ingredients like glycerin and hyaluronic acid for added hydration.
Alastin Skincare – Renewal Retinol .5, $64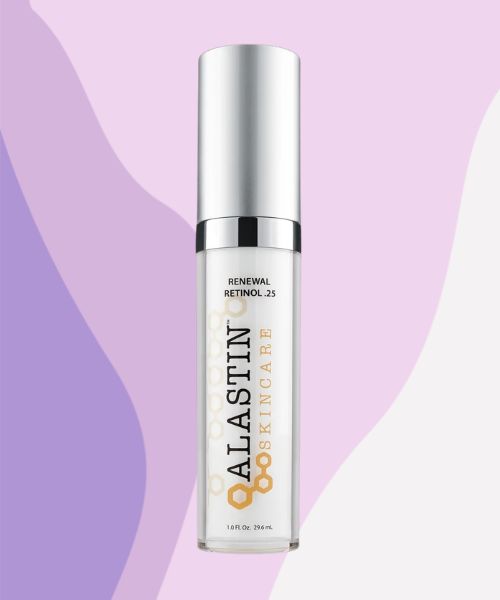 Alastin's Renewal Retinol 0.5 is beginner-friendly retinol that helps improve the skin's elasticity, tone, texture, and acne.
It contains encapsulated retinol, which means the active ingredient will be released slowly into the skin and won't cause irritation.
Besides, the product also contains ceramides and niacinamide to strengthen and repair the skin barrier and normalize sebum production, as well as antioxidants to neutralize free-radical damage, and oat extract, which is a powerful soothing ingredient that prevents irritation.
Dr. Dennis Gross – Advanced Retinol + Ferulic Texture Renewal Serum, $72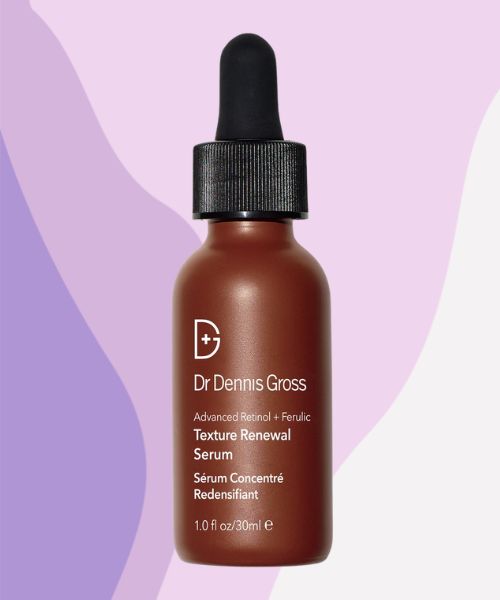 Excellent for those who want to target issues like acne, hyperpigmentation, and uneven texture without irritating the skin, Dr. Dennis Gross's Advanced Retinol + Ferulic Texture Renewal Serum is the perfect serum that combines retinol with ferulic acid, a plant-based antioxidant that helps boost the efficacy of the retinol and protects skin from environmental damage.
This serum also contains bakuchiol, which, while not a retinol, has some anti-aging and skin-renewing properties alongside rambutan, a gentle botanical ingredient that helps soothe the skin and reduce inflammation.
Silky smooth, lightweight, and fast-absorbing, this serum is suitable for all skin types.
Replenix – RetinolForte Treatment Serum 10X, $75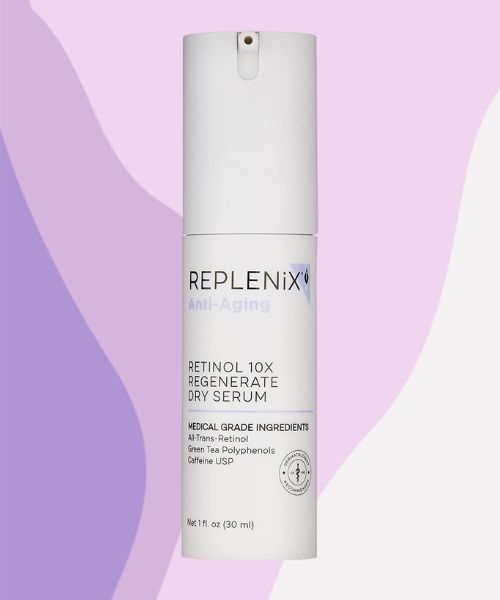 RetinolForte Treatment Serum 10X by Replenix is a serum that balances your skin's natural rhythm to give your complexion radiance and an overall boost in brightness, evenness, and suppleness.
This face serum contains a combination of antioxidants such as soothing green tea and caffeine to stimulate circulation and reduce signs of aging, free radical damage, and redness caused by acne.
Besides, the serum also contains a form of hyaluronic acid to attract water into the superficial layers of the skin and efficiently hydrate it.
Jan Marini – Age Intervention Duality MS, $80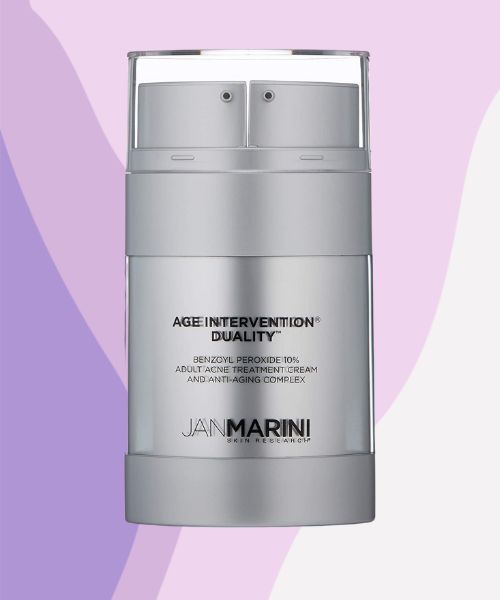 Jan Marini's Age Intervention Duality is a retinol/benzoyl peroxide cream that addresses mild to moderate acne while simultaneously minimizing the appearance of fine lines.
It has a dual-chamber dispensing bottle that combines 10% ultra-micronized benzoyl peroxide and highly concentrated all-trans-retinol.
But besides, the formula also contains soothing green tea extract, anti-aging peptides, hydrating and moisturizing ingredients such as hyaluronic acid and shea butter, as well as antioxidants to eliminate skin damage induced by free radicals.
However, due to the highly concentrated active ingredients, you should avoid overusing the Age Intervention Duality as this can cause some irritation and peeling.
Vivant Skin Care – Derm-A-Renew, $122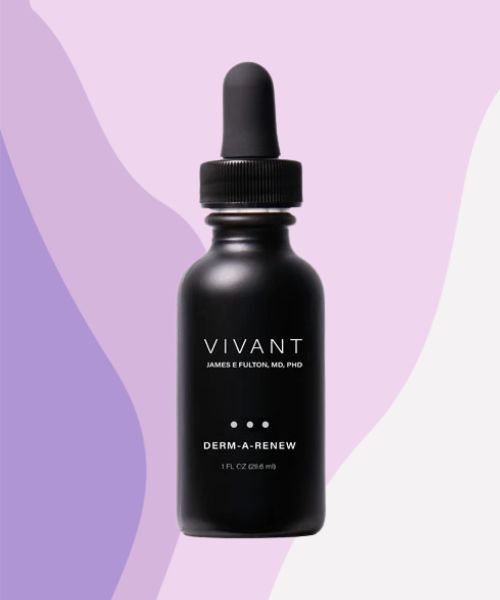 Derm-A-Renew by Vivant Skincare is a lightweight serum that aims to give your skin a revitalizing dose of a potent vitamin A that diminishes the appearance of blemishes, as well as stubborn dark spots, hyperpigmentation caused by acne and hormonal imbalances, and discoloration caused by UV damage.
The lightweight emulsion formula is ideal for oily, acne-prone, and textured skin as it also contains softening lactic acid as well as urea, glycine, moisturizing inositol, and barrier-strengthening niacinamide.
Over time, the Derm-A-Gel will strengthen the skin barrier, promote firmness and elasticity, and lead to a brighter, more unified complexion.
Perricone MD – High Potency Growth Factor Firming & Lifting Serum, $129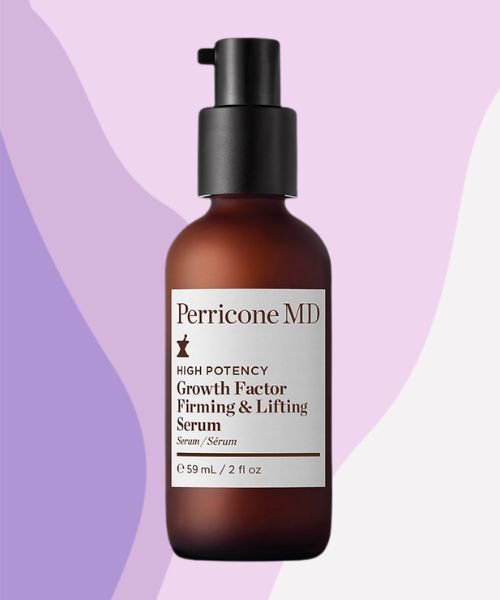 The Perricone MD High Potency Growth Factor Firming & Lifting Serum is an excellent option for those who want to target signs of aging, as well as acne and scarring such as pigmentary issues and uneven texture.
Formulated with a blend of retinol and growth factor firming peptides, this serum is designed to reduce the appearance of wrinkles, promote elasticity, and refine the skin's texture for a firmer look.
Its lightweight, emulsion-like consistency makes this serum absorb quickly into the skin, making it an excellent choice for those with oily and combination skin.
My name is Simone and I am a certified skin specialist. I created this website to teach my readers how to take great care of their skin and I also like to occasionally share my honest opinions on skincare products I've tried. You can learn more about me here.
The Acne Solution: Your Ultimate Guide To Flawless Complexion
An extensive, no-nonsense course showing you how to never have acne again, from a licensed Esthetician specializing in oily/acne-prone skin.