Anti-acne face washes or cleansers can be tricky because they often contain active ingredients intended to fight the acne-causing bacteria; however, these ingredients also happen to be a little drying for the skin.
Drying out your acne isn't the route you want to take because it is counterproductive in the long run.
Dryness will, for one, trigger the skin into producing more oil, which will then continue to clog your pores and lead to fresh new breakouts.
Besides that, excessive dryness can compromise the skin barrier function and leave it weak and unable to protect you from external pathogens but also the good bacteria living on the skin that can turn pathogenic under certain conditions.
In this article, I'm going to share with you a few great anti-acne face washes you can use for your (acne-sensitive) skin.
6 Best Anti-Acne Face Washes (Reviewed By An Esthetician)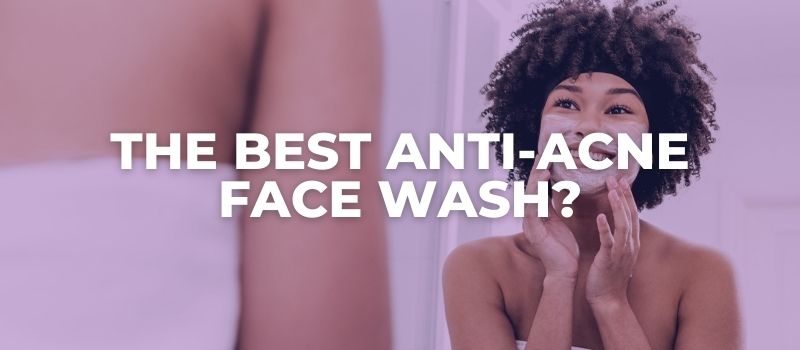 NB:
What if I told you I can show you how to never have acne again?
If you have acne and want it gone
,
read this message
.
[ninja_tables id="6840″]
Eucerin – Dermopurifyer Cleansing Gel – $13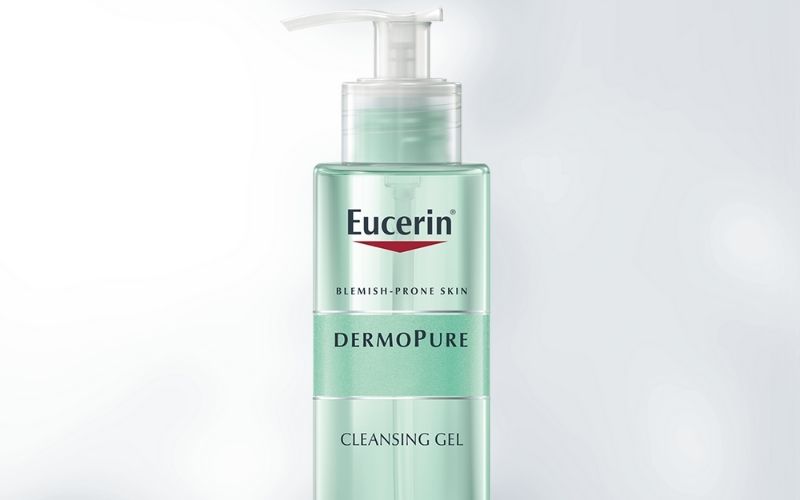 The Dermopurifyer Cleansing Gel by Eucerin has a lightweight consistency, light lather that rinses off easily, it's perfectly pH balanced, and it's good for acne-prone and oily skin types.
It contains salicylic acid that clears out the pores and dissolves excess sebum and dead skin cells that are causing acne breakouts.
Eucerin can be easily found both in pharmacies and online, and it's quite affordable too, making it an accessible product for everyone.
However, when it comes to cleansers containing exfoliating acids, you should be mindful about using them too frequently.
While exfoliation is good for the skin, too much can compromise the skin barrier and cause irritations. Therefore, use any product that contains exfoliating acids no more than 2-3 times a week.
iS CLINICAL – Cleansing Complex – $44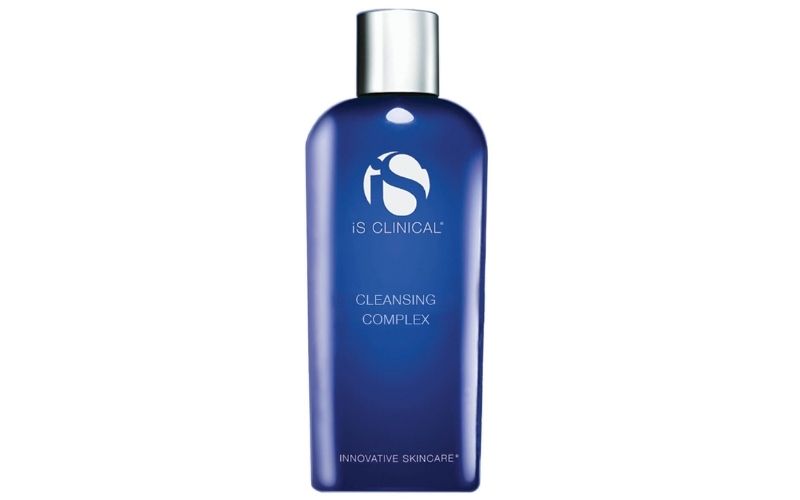 The iS CLINICAL Cleansing Complex contains a few extra beneficial ingredients; however, the star of the show is salicylic acid much like the Eucerin cleanser mentioned above.
Besides salicylic acid, the Cleansing Complex also contains chamomile extract, which is incredibly soothing for the skin, as well as Centella Asiatica, which is known for its soothing and antioxidant properties.
Additionally, the Cleansing Complex also contains sugarcane extract, which can be exfoliating, but it is also a handy moisturizing ingredient used as a humectant to help the skin attract moisture and hold onto it.
Still, this is an exfoliating cleanser, and it shouldn't be used daily, even less so twice a day, so $44 is worth it since it's going to last you for a long time with controlled use.
La Roche Posay – Effaclar H Hydrating Cleansing Cream – $17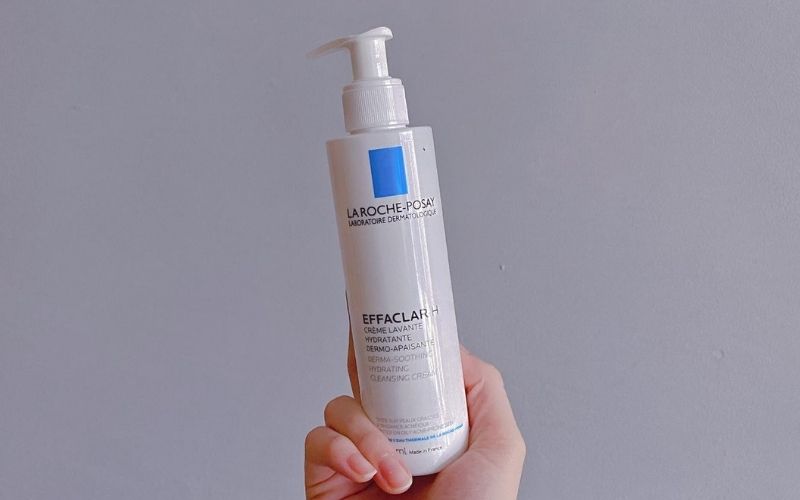 I love the texture of the Effaclar H Hydrating Cleansing Cream! It's truly a unique combination between a cream and a gel and if I had to compare it, I would compare it with Bioderma's Hydrabio Gel Cream moisturizer, although this is a cleanser.
It's not your standard gel cleanser but it's also not a milky cream. It's something in between the two.
La Roche Posay utilized an innovative anti-friction texture that melts effortlessly onto the skin to prevent harsh rubbing and irritating the skin.
The Effaclar H Cleansing Cream has a short and straightforward ingredient list, and it contains several ingredients suitable for acne-prone skin, including niacinamide, zinc PCA, and propanediol.
The only flaw with this cleanser is that it's not available in the US. It can be found in pharmacies and on sites like LookFantastic for European consumers.
RELATED: La Roche Posay – Effaclar H Cleansing Cream Review
La Roche Posay – Purifying Gel Facial Wash – $20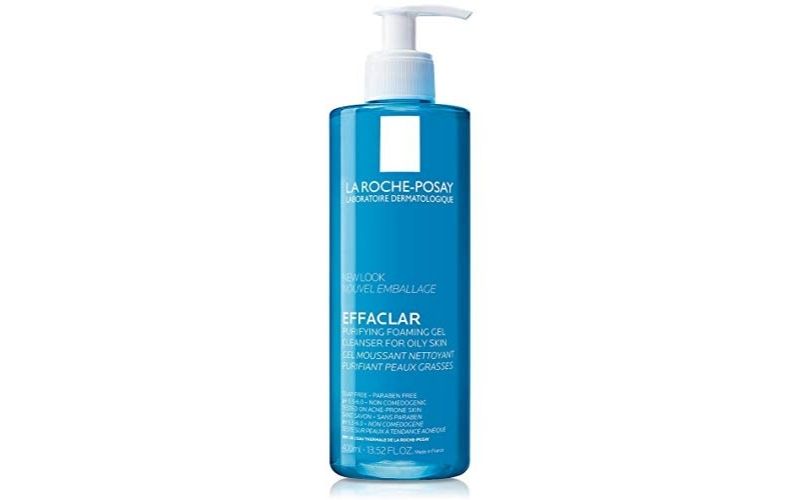 This is a very simple, daily cleanser that you can use as a replacement for your exfoliating cleansers on days when you're not using them.
The Effaclar Purifying Foaming Gel Cleanser is more intended for oily skin types that can be a little overdrying if your skin isn't oily, so the best thing to do is use just a little more than a pea-sized amount instead of using a lot of it.
This is a good dupe for the Skinceuticals Simply Clean Cleanser for oily skin that costs $35, minus the 2% glycolic acid present in the Skinceuticals one.
Skinceuticals – LHA Cleansing Gel – $41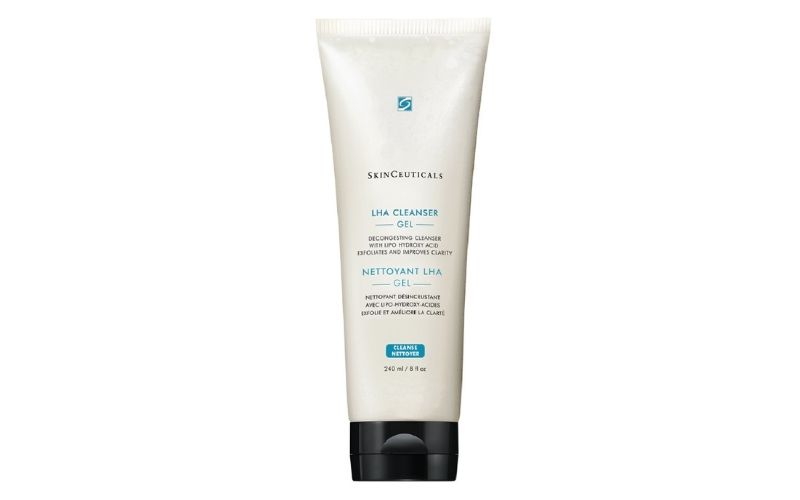 The Skinceuticals LHA Cleansing Gel is a good option for aging and problematic skin.
This thick gel contains a 12% concentration of active ingredients combining lipo-hydroxy, glycolic, and salicylic acids to lift away dirt, excess oil, and any impurities that are clogging the pores and causing breakouts.
Glycolic acid is a great anti-aging ingredient that will leave your complexion smooth, glowing, and hydrated after using the cleanser.
However, since this is an exfoliating cleanser, it is best to use it no more than a few times a week, in the evenings.
It's also a pricey product; however, you get 240 ml (8 fl. oz) of it for $41, and this can last you for a year if you don't use it daily.
The only thing I personally don't like about it is that it contains menthol, which can be quite sensitizing for the skin, and this is yet another reason why I don't recommend using this cleanser daily.
CeraVe – Acne Foaming Cream Cleanser – $15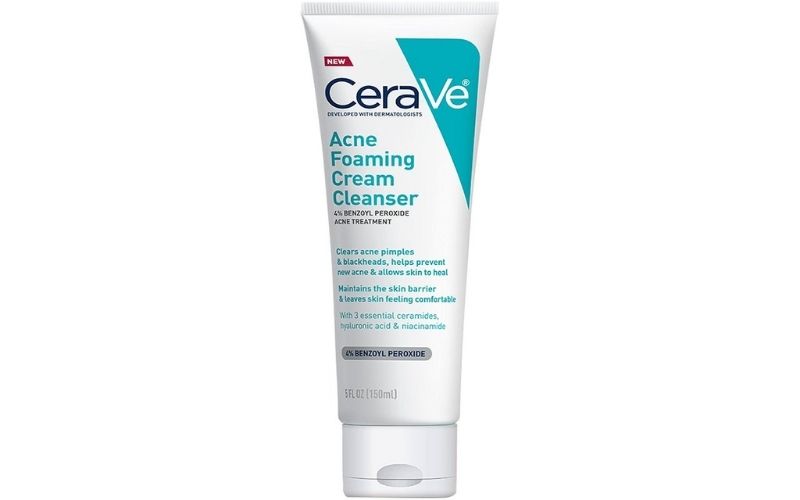 The CeraVe Acne Foaming Cream Cleanser is a gentle creamy cleanser containing 4% benzoyl peroxide, an efficient acne-fighting agent that works to destroy the overgrowth of the acne-causing bacteria inside the pores.
Benzoyl peroxide can be quite drying on the skin; therefore, this isn't a cleanser you want to be using daily for a prolonged period of time.
It's best to use it a few times a week or week in and week out if this works better for you.
Besides benzoyl peroxide, the cleanser also contains hydrating hyaluronic acid and brightening niacinamide to balance excess oil production.
RELATED: How does benzoyl peroxide work?
---
What You Need To Know About Anti-Acne Face Washes
Anti-acne face washes can be an efficient tool to have in your skincare arsenal as these products can help you keep breakouts under control and perhaps prevent the formation of new ones. However…
Anti-acne face washes are flawed because they won't help deliver any significant healing results or a huge reduction in severe acne the way some other more targeted treatments will.
An anti-acne wash doesn't stand a chance against a retinoid (especially prescription-strength retinoid) because retinoids are the most efficient tools for fighting moderate and severe acne.
This is also the part where anti-acne washes can potentially cause a problem for your skin.
If your skincare routine consists of a wash that contains active ingredients such as salicylic or glycolic acid, and you follow this up with a retinoid or a leave-on product that also contains similar or the same active ingredients – your skin will inevitably show irritation.
Maybe the irritation won't happen immediately thanks to your skin resilience, but your skin will show dryness that will essentially lead to sensitization and irritation over a prolonged time of using all these strong actives.
Therefore, you need to have reasonable expectations when incorporating a cleanser containing acne-fighting active ingredients into your skincare routine and use them correctly.
A cleanser isn't going to solve all your skin problems because no matter how potent the active ingredients are – a cleanser only remains on the skin for a minute, which is not enough time for these actives to do anything outstanding.
On the other hand, you want to use a cleanser that contains actives correctly so that you avoid skin irritations but still get results.
Never use a cleanser that contains actives on days when you are using other actives such as benzoyl peroxide, vitamin C, retinoids, or exfoliating acids. Also…
If your skincare routine consists of regular use of leave-on exfoliating products, it's best that you stick to that and not buy an exfoliating cleanser at all.
And lastly, if you have a severe acne problem, it's best to see a dermatologist and ask for a prescription retinoid or oral medication that will help reduce and eventually eliminate the problem.
Acne is not an issue to neglect. It can leave deep and permanent scarring that will require many expensive laser procedures or painful microneedling treatments to get improved.
My name is Simone and I am a certified skin specialist. I created this website to teach my readers how to take great care of their skin and I also like to occasionally share my honest opinions on skincare products I've tried. You can learn more about me here.
The Acne Solution: Your Ultimate Guide To Flawless Complexion
An extensive, no-nonsense course showing you how to never have acne again, from a licensed Esthetician specializing in oily/acne-prone skin.