With over 1200 retail stores across all fifty states, Ulta Beauty is one of the biggest beauty names in the US.
The store carries over 600 well-established and emerging brands and over 25000 products, including makeup, skincare, perfumes, haircare, self-care items, and so much more.
In this article, I will list the 10 best Ulta skincare products for acne-prone skin.
Before we jump in, I just want to give two short disclaimers.
Number one, I don't recommend using an insane amount of products for acne. 4-5 products is more than enough for a complete skincare routine to address acne and maintain healthy skin.
Number two, I am not affiliated with Ulta Beauty, so I won't be making any money from your purchases. These recommendations are based on my experience trying out different products that worked for me and my clients.
[ninja_tables id="10226″]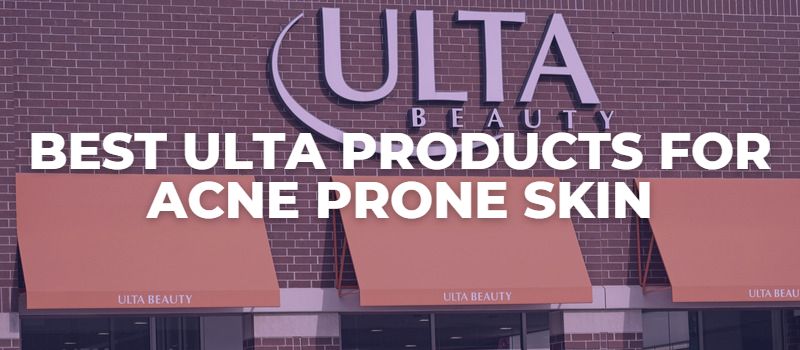 NB:
What if I told you I can show you how to never have acne again?
If you have acne and want it gone
,
read this message
.
CeraVe – Acne Foaming Cream Cleanser – $15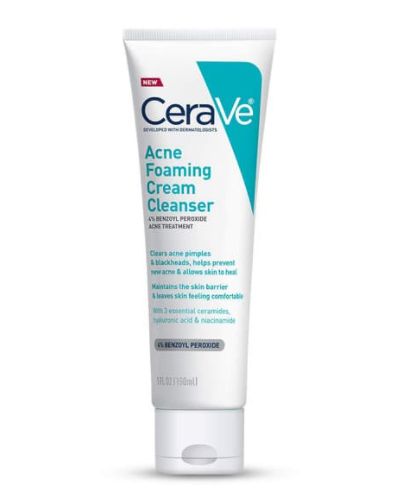 The Acne Foaming Cream Cleanser is a facial cleanser that contains benzoyl peroxide.
Benzoyl peroxide is a chief antibacterial agent found in many products intended to neutralize the acne-causing bacteria and prevent it from spreading and triggering the immune system to cause inflammation.
The formula also features hyaluronic acid to help retain draw moisture into the skin, as well as barrier-strengthening niacinamide to provide you with soothing benefits while helping your skin heal.
The Foaming Cream Cleanser is particularly good for more severe acne and sensitive skin as it can be used as short contact therapy.
However, given that the benzoyl peroxide strength in this product is 4%, it is quite efficient, but it may be too strong for daily use.
Therefore, try to incorporate it into your evening routine 2-3 times a week and keep it on the skin for no longer than 60 seconds.
Always make sure to follow it up with a hydrating moisturizer, as it can potentially dry out your skin in the beginning.
Best for oily/acne-prone skin.
La Roche Posay – Medicated Gel Cleanser – $16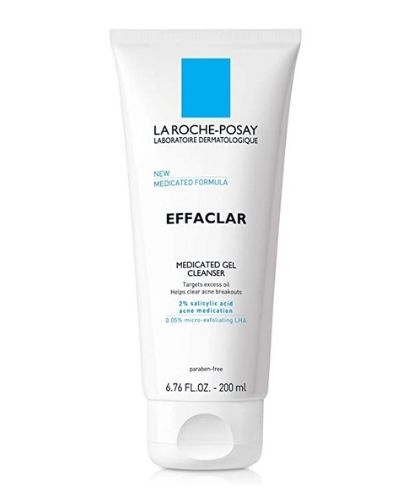 I usually recommend using leave-on exfoliating products for best results when treating acne; however, if you are on a budget and aren't sure where to start, it's better to do something than nothing, so an exfoliating cleanser can be a good option in that situation.
La Roche Posay Medicated Gel Cleanser is an exfoliating cleanser that contains 2% salicylic acid to penetrate into the pores and clear out the oils and gunk that's causing a clog, as well as lipo-hydroxy acid, which is a derivative and a gentler alternative to salicylic acid.
So the Medicated Gel Cleanser gives you a double exfoliating effect without the irritation that's often associated with using multiple acids.
That said, you should still avoid overusing it because it can dry out your skin and potentially cause irritation due to disrupting the moisture barrier.
Best for oily/acne-prone skin.
Tula – Keep It Clear Acne Foam Cleanser – $32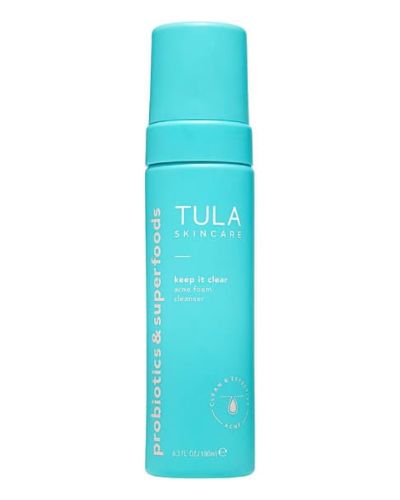 Tula is a high-end brand found at Ulta that creates products focused on acne-prone skin.
The Keep It Clear Acne Foam Cleanser is a part of the brand's acne kit that consists of several other products.
However, although I don't usually recommend exfoliating cleansers and I tend to advise my clients to stick to leave-on exfoliating products, this one is particularly good for anyone who isn't struggling with serious acne and tends to experience breakouts caused by friction and sweating, such as from wearing a mask or a hat.
The cleanser contains several beneficial ingredients besides 2% salicylic acid, including brightening and soothing licorice, anti-inflammatory azelaic acid, probiotic extracts, and calming ginger.
CeraVe – Resurfacing Retinol Serum – $16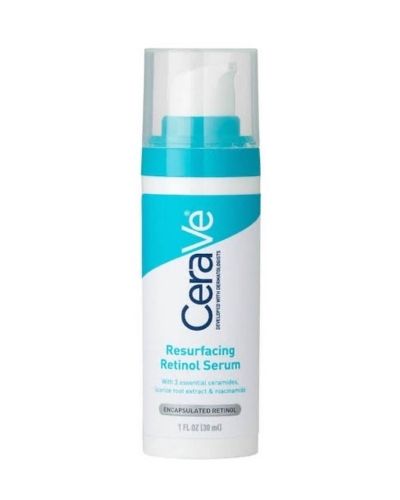 The Resurfacing Retinol Serum by CeraVe is a quite decent product given its price.
This product can help soothe active acne as well as get rid of post-acne scarring, but due to several ingredients such as niacinamide and propanediol, it can also work on balancing oil production, soothing, and hydrating the skin while also strengthening the skin barrier.
On the other hand, it contains one problematic and potentially clogging ingredient at the bottom of the list called Isopropyl Myristate, a heavy emollient ingredient usually found in cream-based tretinoin.
The ingredient also works as a penetration enhancer, and although it can cause breakouts for some skins, the concentration in this particular product is very small, so the chances of having an adverse effect are also very small.
Which is why I would advise you to try the Resurfacing Retinol Serum if your skin is on the dry side but try to avoid it if your skin is very oily.
Best for all skin types, including sensitive, acne-prone skin.
The Ordinary – Azelaic Acid Suspension 10% – $8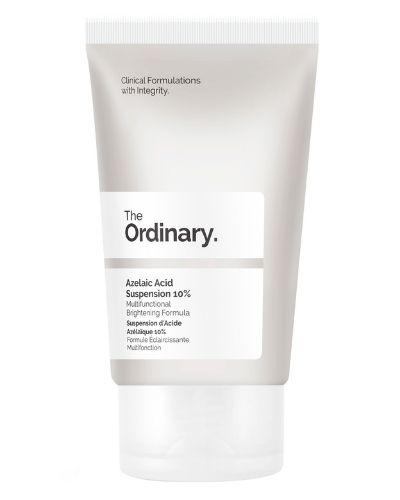 The Azelaic Acid Suspension by The Ordinary is a great product for oily, acne, and rosacea-prone skin, as well as for someone who is dealing with post-inflammatory redness due to previously having acne or contact dermatitis flare-ups.
However, since it's a suspension, this product is filled with silicones. Silicones aren't necessarily bad in skincare and are an affordable ingredient that's easy to formulate with and helps slow down transepidermal water loss.
But the issue with these types of products is that they will pill and ball on the skin's surface and generally don't sit well under other cosmetic products such as sunscreens and makeup.
So if you are using the Azelaic Acid Suspension 10% as the last step of your evening routine, chances are you are going to like it, but if you want to use azelaic acid in the morning, it's best to opt for something with more elegant texture such as the Paula's Choice 10% Azelaic Acid Booster ($36).
I actually have a comparison review between the two azelaic acid products, so check it out if you are interested.
Best for all skin types, including sensitive, rosacea-prone skin.
RELATED: Best Products for Acne-Prone Skin by The Ordinary.
Urban Skin Rx – Acne Serum + Spot Treatment – $19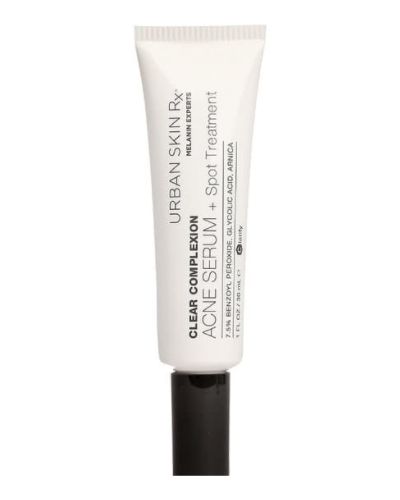 Urban Skin Rx Clear Complexion Acne Serum + Spot Treatment is a lightweight serum that contains a combination of active ingredients to target acne and dark spots.
The product is formulated with 5% benzoyl peroxide to oxygenate the pores and get rid of the acne-causing bacteria alongside 5% glycolic acid, an AHA that will help shed the dead skin cells that could be further clogging the pores and contributing to breakouts.
Now, this product is quite potent, and it can be drying to the skin if not used right; therefore, you need to start by using it once every other day to slowly build a tolerance.
When your skin starts getting used to the treatment, you can then increase to once a day, and for very acneic skin, you can work up to usage twice a day.
Lastly, if you feel your skin is becoming dry, just cut back on usage and compensate with a good moisturizer.
Alternatively, you can also use it as a spot treatment.
RELATED: How to Use Benzoyl Peroxide and Salicylic Acid to Combat Severe Acne?
Kate Somerville – D-Scar Diminishing Serum – $52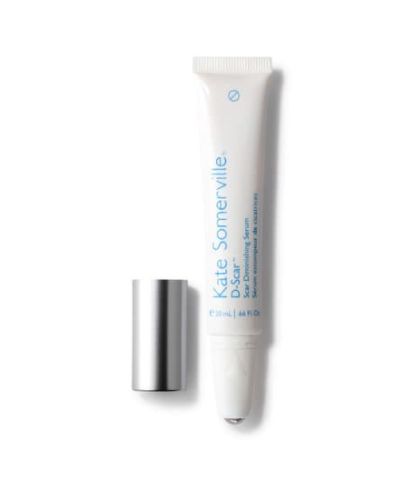 D-Scar Scar Diminishing Serum by Kate Somerville is another brightening product that can be used to flatten and improve the appearance of post-inflammatory scars.
The treatment contains DS-7, a microencapsulated peptide that encourages a normalized skin regeneration alongside botanical extracts that help soothe the skin.
D-Scar Scar Diminishing Serum is very easy to use as it has a roller-ball applicator and can be used up to several times a day if needed.
Best for all skin types, hyperpigmentation issues.
Kate Somerville – EradiKate SA Acne Treatment – $60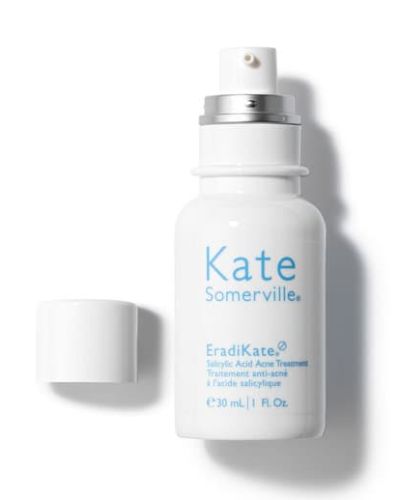 The EradiKate Salicylic Acid Acne Treatment is a lightweight emulsion designed to soothe active acne with two percent salicylic acid.
The product also contains retinol, which helps smooth the look of skin texture and improve skin tone and pigmentary irregularities.
In one of my previous articles, I've already mentioned that I don't recommend salicylic acid and retinol to be mixed together in the same routine; however, this is a different case because both ingredients are present in small amounts in the same formula.
You should still watch out for irritation and minimize use if it occurs, but it's safe to use a product that contains ingredients you wouldn't otherwise mix if they are in two separate products.
Besides that, the hydrating formula also contains sodium PCA and sodium hyaluronate, which moisturize the skin and help keep it plump and hydrated.
Neutrogena – Rapid Clear Stubborn Acne Spot Gel – $12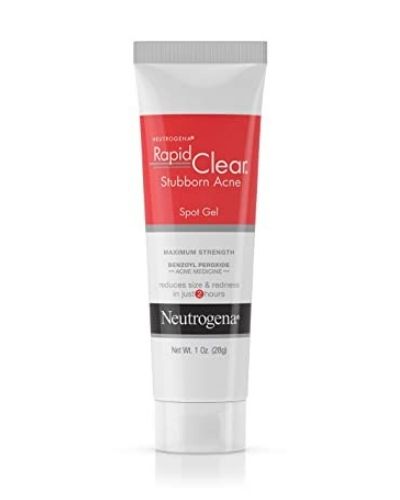 Neutrogena's Rapid Clear Stubborn Acne Spot Gel has to be my personal favorite benzoyl peroxide spot treatment for a few reasons.
First, the active ingredient is quite potent at 10%, and it works so quickly to the point where I apply this on a massive cyst on my jawline before going to bed, and there is literally nothing left the next morning.
My skin adores this product for some reason, and I've tried other 10% benzoyl peroxide treatments before, but none of them ever had the effect this one has.
Second, it's quite cheap, and it lasts for a long time.
And third, it's easily available in every country on the planet.
Differin Gel – $29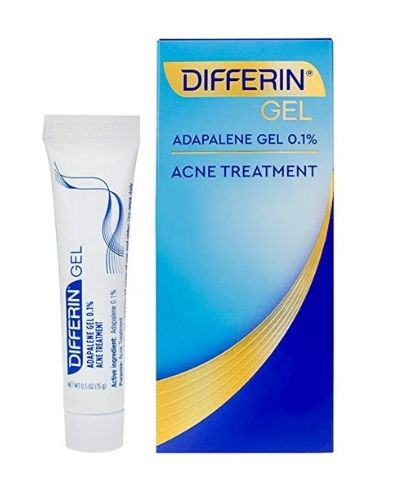 Differin Gel is an acne treatment that contains Adapalene, a strong over-the-counter retinoid, especially competent in fighting moderate to severe acne and improving hyperpigmentation.
This product, although likely to work on more severe cystic acne, comes with some side effects, which include peeling and shedding, as well as dryness and irritation, especially in the areas around the mouth.
However, the most unwanted side effect is purging, which means you may be breaking out more than usual at the beginning before your skin gets better.
Therefore, to avoid these side effects as much as you can, you need to introduce Differin slowly into your routine, follow it up with non-clogging moisturizers and sunscreens, and be extra patient until your skin gets used to it.
Best for severe, cystic acne.
---
---
My name is Simone and I am a certified skin specialist. I created this website to teach my readers how to take great care of their skin and I also like to occasionally share my honest opinions on skincare products I've tried. You can learn more about me here.
The Acne Solution: Your Ultimate Guide To Flawless Complexion
An extensive, no-nonsense course showing you how to never have acne again, from a licensed Esthetician specializing in oily/acne-prone skin.