Acne is a stubborn skin condition that can stick around for a long time if not treated.
But unfortunately, acne medications and visits to the dermatologist or an esthetician aren't an option for everyone, and as much as I like to advise you to seek professional help, I understand this is not always possible.
Therefore, in this article, I will list the 15 best skincare products for acne on a budget.
These are simple products and easy to use. They are also likely to help your condition if used properly.
However, bear in mind that over-the-counter products may not always be the best remedy, so it's always a good idea to see a professional whenever you can.
With that said, and without any further ado, let's jump right into today's list: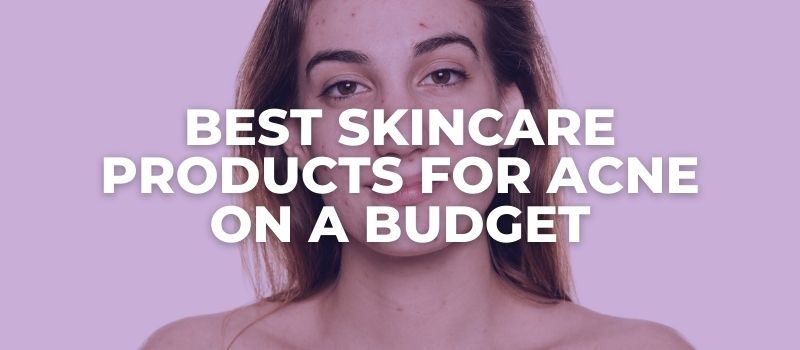 NB: If you're someone with oily/acne-prone skin, you need my new book "The Ingredients Handbook for Acne-Prone Skin". Download it here.
PanOxyl – Acne Foaming Wash Benzoyl Peroxide 10% – $10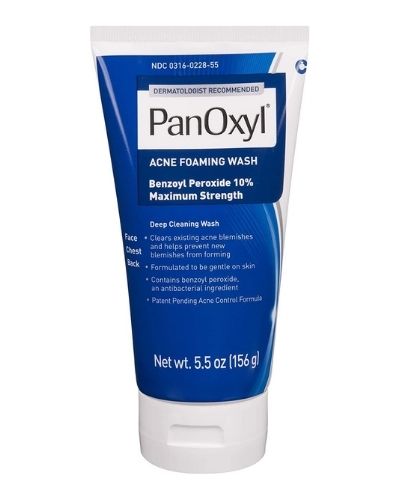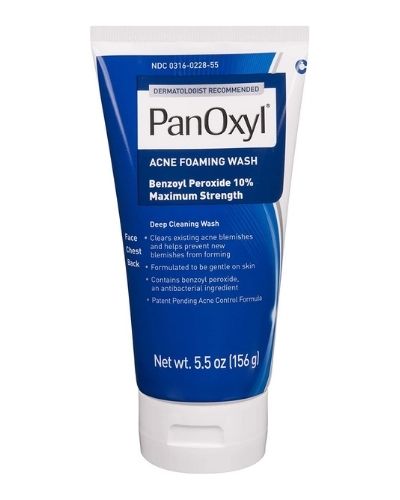 PanOxyl Acne Foaming Wash with Benzoyl Peroxide 10% is a foaming cleanser with a high percentage of benzoyl peroxide to infuse the clogged pores with oxygen and destroy the environment bacteria needs to thrive.
This cleanser is very easy and convenient to use, and due to the high strength of the main active ingredient – it works incredibly fast.
However, while it can be great for stubborn body acne such as the back or bum, avoid using this cleanser on your face excessively as it can dry out your skin and damage the skin barrier.
Best for stubborn body acne.
RELATED: Best Anti-Acne Face Washes.
Eucerin – Dermopurifyer Cleansing Gel – $13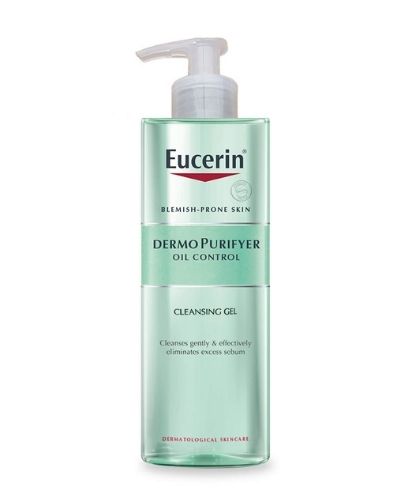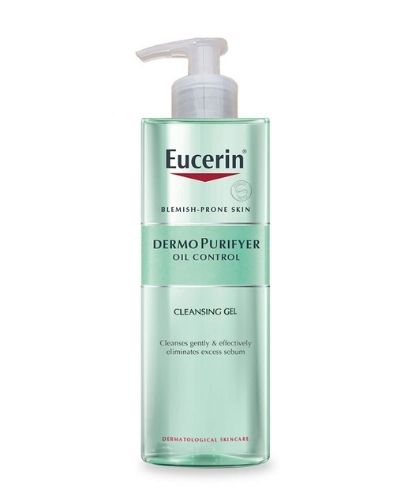 The Dermopurifyer Cleansing Gel by Eucerin has a lightweight consistency, light lather that rinses off easily, it's perfectly pH balanced, and it's good for oily and acne-prone skin.
It contains salicylic acid that clears out the pores and dissolves excess sebum and dead skin cells that are causing acne breakouts.
Eucerin can be easily found both in pharmacies and online, and it's quite affordable, too, making it an accessible product for everyone.
However, when it comes to cleansers containing exfoliating acids, you should be mindful about using them too frequently.
While exfoliation is good for the skin, too much can compromise the skin barrier and cause irritations. Therefore, use any product that contains exfoliating acids no more than 2-3 times a week.
Best for oily/acne-prone skin.
RELATED: Best Products For Oily & Acne-Prone Skin.
La Roche Posay – Medicated Gel Cleanser – $15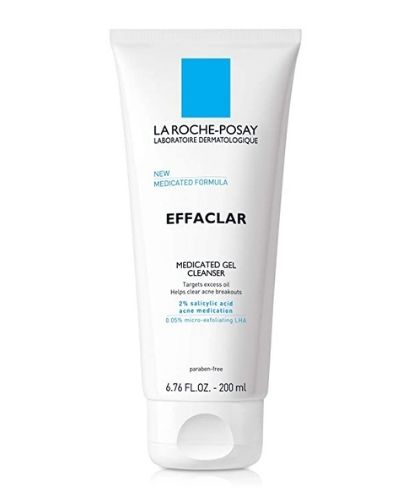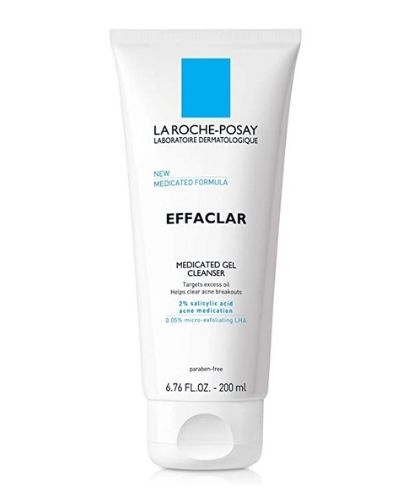 I usually recommend using leave-on exfoliating products for best results when treating acne; however, if you are on a budget and aren't sure where to start, it's better to do something than nothing, so an exfoliating cleanser can be a good option in that circumstance.
La Roche Posay Medicated Gel Cleanser is another exfoliating cleanser that's good for oily and acne-prone skin and contains 2% salicylic acid that penetrates into the pores to clear out the oils and gunk that's causing a clog, as well as lipo-hydroxy acid, which is a derivative and a gentler alternative to salicylic acid.
So the Medicated Gel Cleanser gives you a double exfoliating effect without the irritation that's often associated with using multiple acids.
That said, you should still avoid overusing it because it can dry out your skin and potentially cause irritation due to disrupting the moisture barrier.
Best for oily/acne-prone skin.
Solimo – 10% Benzoyl Peroxide Acne Medication – $9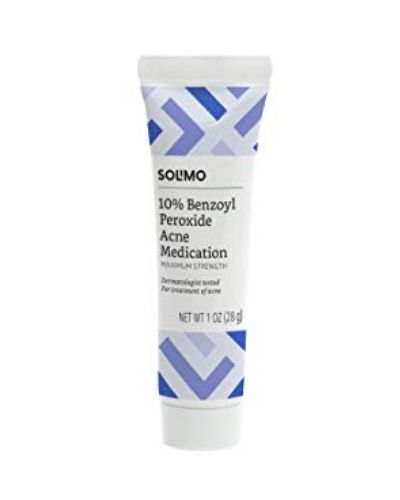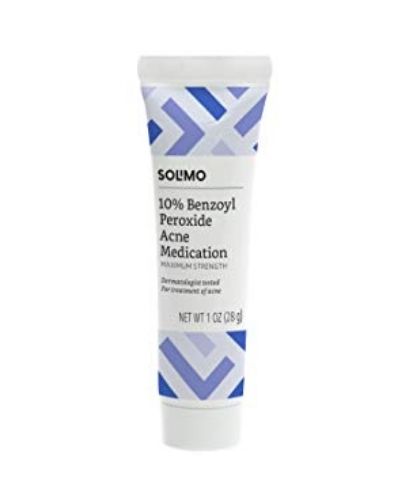 Solimo 10% Benzoyl Peroxide Acne Medication is a product that can be used on moderate to severe acne in larger areas or just as a spot treatment due to its strength.
It has the consistency of a runny gel, and the main active ingredient is benzoyl peroxide that infuses the pore with oxygen and destroys the environment acne-causing bacteria need to survive.
It works pretty fast, but it can be a little drying to the skin, so avoid overusing it and make sure to use a good moisturizer if your skin starts feeling dried out.
Best for acne-prone skin.
The Ordinary – Granactive Retinoid 2% Emulsion – $10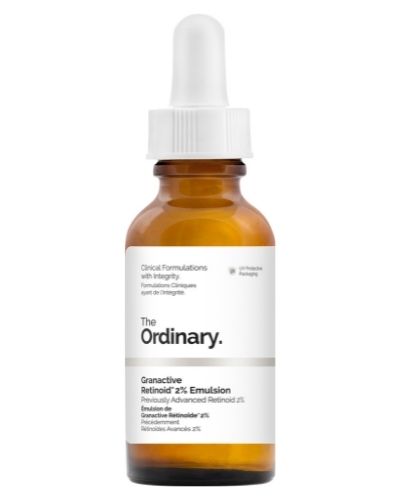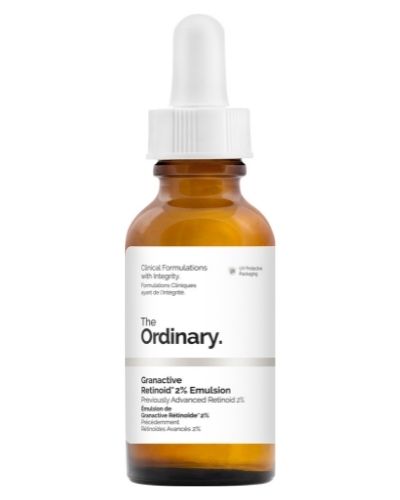 The Ordinary's Granactive Retinoid 2% Emulsion is a gentle, oil-free formula that delivers a potent anti-aging and anti-acne powerhouse into your skin.
The Hydroxypinacolone Retinoate (HPR), which is the main active ingredient in this product, is an advanced form of retinoid, a non-prescription ester all-trans retinoic acid.
This means that The Ordinary's Granactive Retinoid 2% Emulsion is a more gentle version of prescription retinoids that is also very effective but way less irritating than prescription strengths.
However, no matter how gentle it is, retinol speeds up the cellular turnover, which means there will be shedding, peeling, and potential irritations that can be mild to moderate when starting out.
Therefore, when incorporating any retinol product, you also need to have a good moisturizer in your skincare routine to help soothe irritations and moisturize the skin to prevent dryness.
Lastly, you also need to use a broad-spectrum, high SPF in the morning to prevent sunburn and skin damage.
Best for oily/acne-prone skin.
RELATED: Best Products For Acne-Prone Skin by The Ordinary.
Prosacea – Rosacea Treatment Gel – $10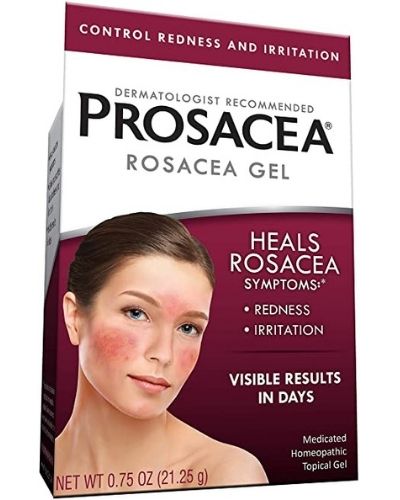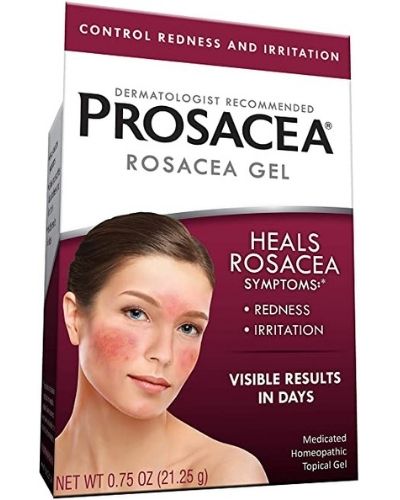 Prosacea Multi-Symptom Relief Gel is a medicated gel that helps diminish symptoms of rosacea, which usually include redness, acne-like pimples, and dryness.
The main active ingredient in this product is sulfur which can work great for mild to moderate acne, primarily whiteheads, and pustules.
The product also includes skin soothers like aloe and urea to help moisturize and soothe the skin.
Best for oily/dry/acne-prone/sensitive/rosacea-prone skin.
RELATED: Best Products For Sensitive/Acne-Prone Skin.
The Inkey List – 2% Succinic Acid Acne Treatment – $9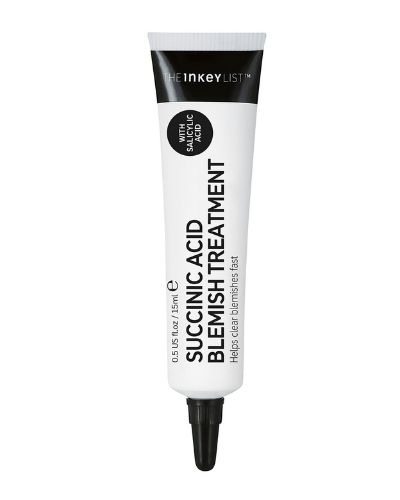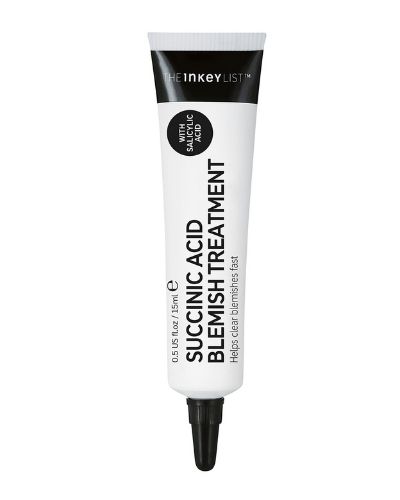 The Inkey List 2% Succinic Acid Acne Treatment is another good budget-friendly product that you can use as a spot treatment or in larger areas.
It contains 2% succinic acid, which is usually used in cosmetic products as a pH adjuster or a chelating agent, and although there aren't any actual peer-reviewed studies that show succinic acid to be effective against acne, it's still not a bad ingredient in skincare products.
However, this product does contain two other ingredients that are effective against acne, and these are 1% sulfur and 1% salicylic acid, as well as hyaluronic acid to help hydrate the skin and retain moisture.
I'm not sure why The Inkey List decided to market this product by the ingredient that may not be all that helpful against acne, but I would assume they wanted to stand out in a market that's saturated with salicylic acid products.
All that aside, the 2% Succinic Acid Acne Treatment is still a good product for mild to moderate pimples and is also suitable for sensitive skin and affordable, too.
The Inkey List – PHA Toner – $10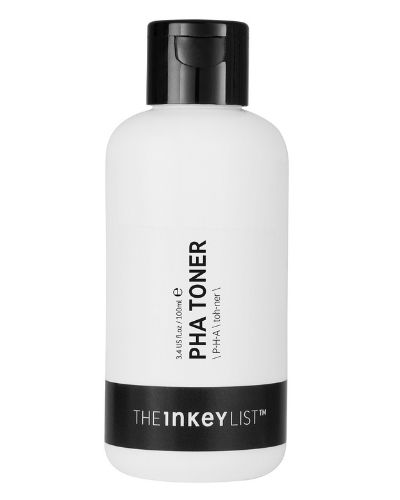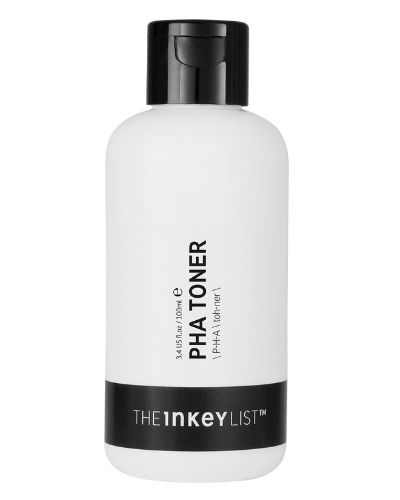 PHA Toner is a gentle chemical exfoliant that's most suitable for sensitive and reactive skin.
The main active ingredient is 3% Gluconolactone, a PHA that works to gently exfoliate the surface of the skin and lock in moisture.
Besides that, the PHA Toner also contains 3% niacinamide to brighten and even out the skin and Aloe leaf juice to soothe and calm irritated skin.
Best for all skin types, but mainly sensitive/rosacea & acne-prone skin.
The Inkey List – Beta Hydroxy Acid – $11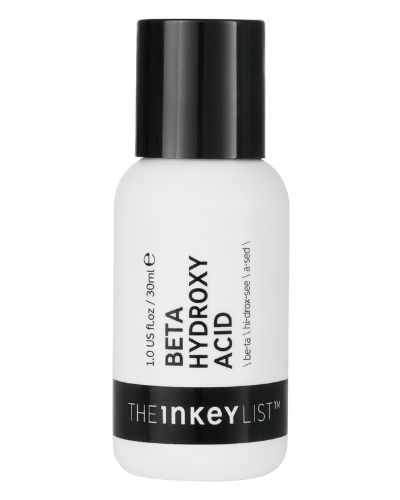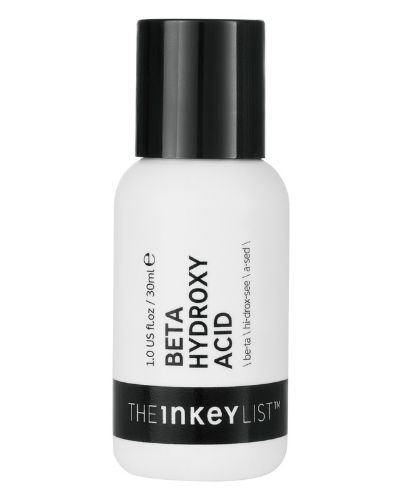 If you need something to cover a larger area and not just a spot, the Beta Hydroxy Acid by The Inkey List is another great option.
This lightweight serum contains 2% salicylic acid as well as 1% low molecular hyaluronic acid to help retain moisture in the skin.
You can combine this product with the succinic acid or the PHA toner, or use it on its own, ideally in the evenings, to give it enough time to gently clear out the gunk from inside the clogged pores.
Best for oily/acne-prone skin.
Neutrogena – Rapid Clear Treatment Benzoyl Peroxide 10% – $11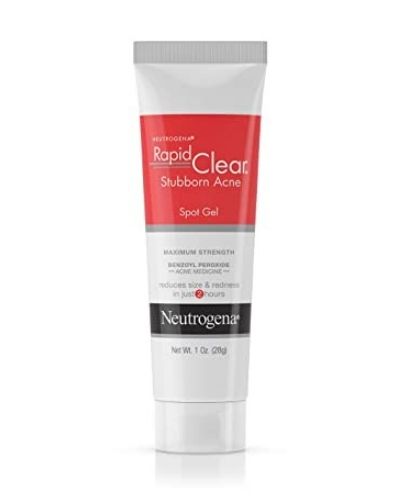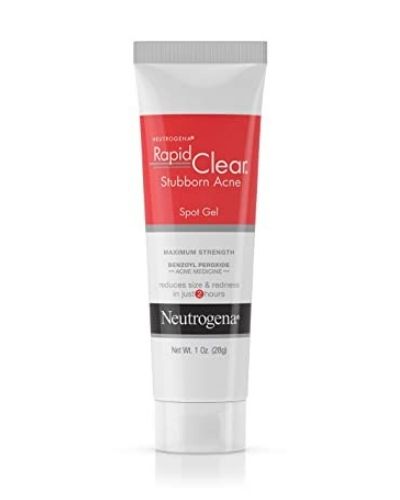 Neutrogena's Rapid Clear Treatment with 10% Benzoyl Peroxide is one of the most effective and affordable treatments for stubborn acne.
It comes in a cream consistency, contains high-strength benzoyl peroxide and other moisturizing ingredients, and can be used as a spot treatment or in larger areas.
It's not a drying product, and despite the high percentage of benzoyl peroxide, it's still suitable for sensitive skin.
Best for dry/sensitive/acne-prone skin.
Differin – Adapalene 0.1% – $12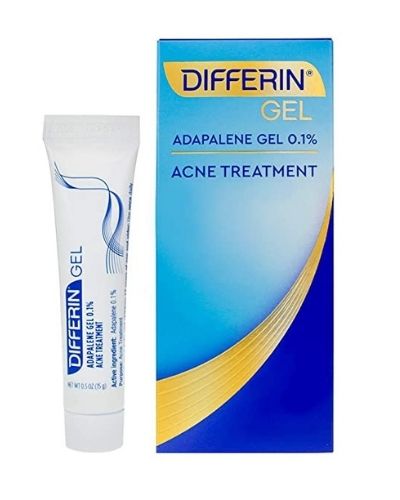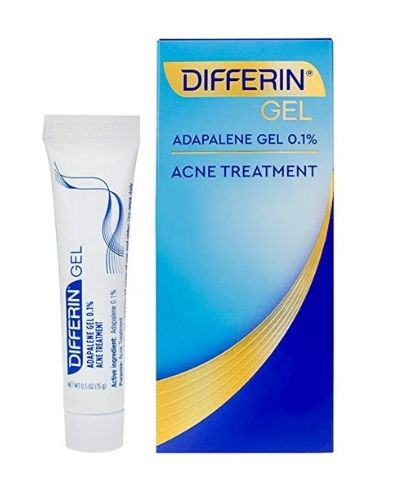 The Differin gel contains Adapalene, a strong over-the-counter retinoid, especially competent in fighting acne and improving hyperpigmentation; however, emerging research suggests it can also give some anti-aging benefits.
This product is most likely to work on more severe cystic acne, but it comes with some side effects, including peeling and shedding and dryness and irritation during the adjustment period.
However, the most unwanted side effect is purging, which means you may be breaking out more than usual at the beginning before your skin gets better.
Therefore, to avoid these side effects as much as you can, you need to introduce Differin slowly into your routine, follow it up with non-clogging moisturizers and sunscreens, and be extra patient until your skin gets used to it.
Best for oily and acne-prone skin.
Acne-Free – Adapalene Gel 0.1% – $15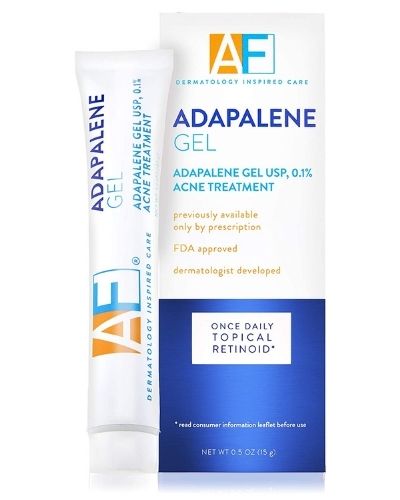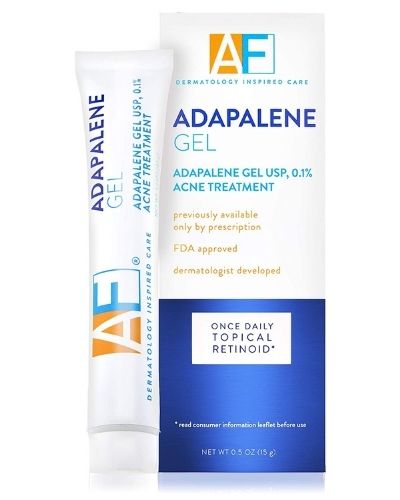 The Adapalene Gel 0.1% by Acne-Free is an affordable over-the-counter retinoid suitable for targeting moderate to severe acne.
It's very similar to Differin, just a different brand.
Best for oily and acne-prone skin.
CeraVe – Resurfacing Retinol Serum – $16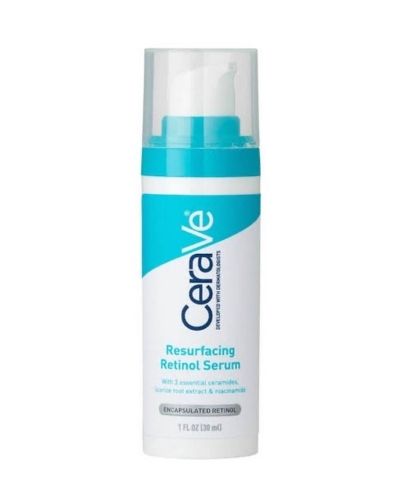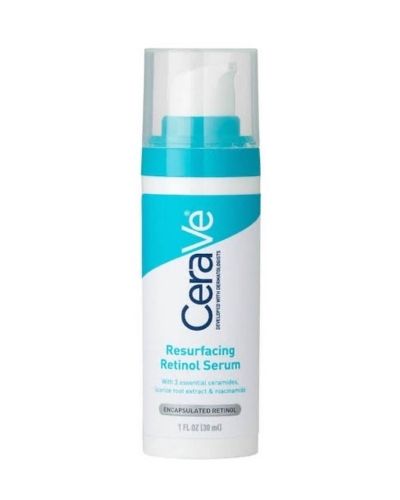 The Resurfacing Retinol Serum by CeraVe is a quite decent product given its price.
This product can help you get rid of post-acne scarring, but due to several ingredients such as niacinamide and propanediol, it can also work on balancing oil production, soothing, and hydrating the skin while also strengthening the skin barrier.
On the other hand, it contains one problematic and potentially clogging ingredient at the bottom of the list called Isopropyl Myristate, a heavy emollient ingredient usually found in cream-based tretinoin.
It works as a penetration enhancer, and although it can usually cause some breakouts, the concentration in this particular product is very mild, so the chances of having an adverse effect are very small.
Which is why I would advise you to try the Resurfacing Retinol Serum if your skin is on the dry side but try to avoid it if your skin is very oily.
Best for dry/sensitive/acne-prone skin/hyperpgimentation & acne scarring.
Acne.Org – Benzoyl Peroxide – 2.5% Treatment – $24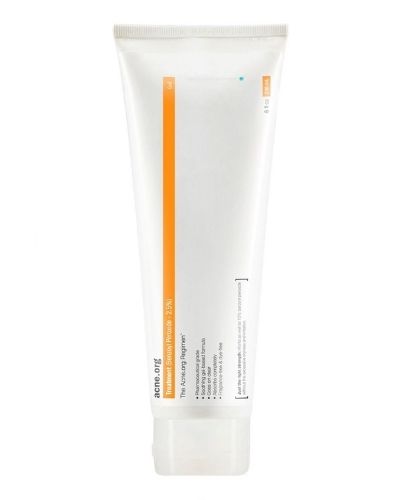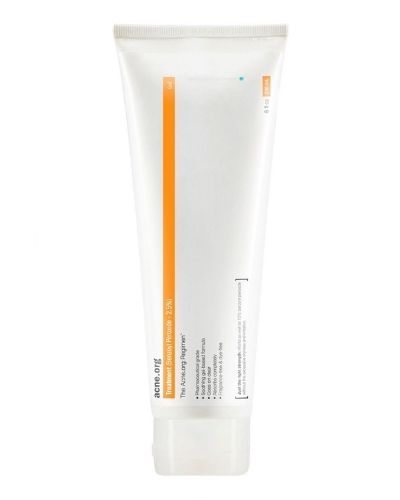 The 2.5% Benzoyl Peroxide by Acne.org has certainly been a lifesaver for me when dealing with cystic breakouts.
I still occasionally use it as a spot treatment, especially when I feel like a huge and deep cyst is forming under the surface of my skin.
This formula comes in gel-cream consistency, and it can be used daily or a few times a week if your skin is sensitive to it.
All in all, it's a very gentle product, but like all benzoyl peroxide treatments, this one too can be a little drying on the skin; therefore, the trick is to use very little of it and leave it for about 10-15 minutes to fully dry out before applying a good, non-clogging moisturizer.
If you are on a tight budget, you can also get this product in a travel-size bottle at $12, but, in my opinion, the bigger option is so much more worth it since it costs $24 for a huge tube of 236 ml that will last you for a long time.
Best for all skin types, including sensitive skin.
La Roche Posay – Adapalene Gel 0.1% Topical Retinoid – $30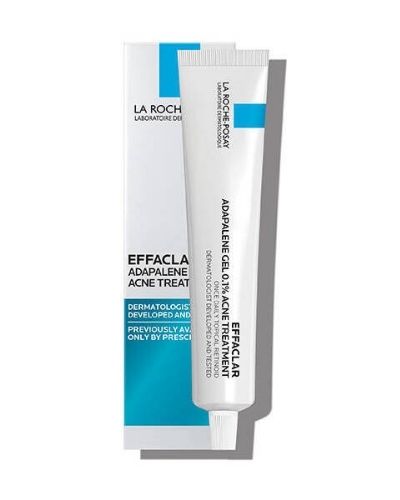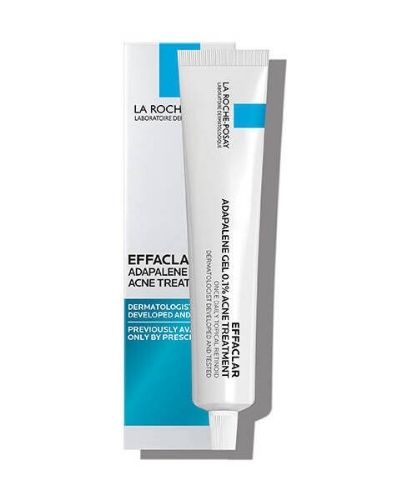 Last on the list, we have La Roche Posay's Adapalene Gel which is also very similar to Differin, and the two products have the same active ingredient with the same strength.
La Roche Posay's product comes in a larger size, but everything else is pretty much the same, so it's definitely a personal preference which one do you want to buy.
Because Adapalene can be quite strong, you are likely to experience some dryness, irritation, peeling, and sensitivity in the beginning until your skin gets used to it.
Make sure to use any retinoid but especially Adapalene in the evenings, followed by a good moisturizer and a high SPF in the morning.
Best for dry/oily/acne-prone skin.
My name is Simone and I am a certified skin specialist. I created this website to teach my readers how to take great care of their skin and I also like to occasionally share my honest opinions on skincare products I've tried. You can learn more about me here.
OILY SKIN PRONE TO CONSTANT ACNE-BREAKOUTS?
I've coached hundreds of clients just like you helping them tame their oily and acne-prone skin.
I've had my battle with acne. I know what it's like when your skin seems to be conspiring against you
The good news is, I can now show how to manage it!
My new book will help you understand your skin better so you can make informed decisions about what products would work best for your specific needs.