Hyaluronic acid might sound like a good option to protect the skin from the drying effect of benzoyl peroxide, but the truth is that these two might not be the best combination to mix together.
And while there are ways that you can use them in the same skincare routine and address issues like acne, dehydration, and inflammation, there's also a risk of skin irritation or over-drying.
Therefore, in this article, we will discuss why you shouldn't mix hyaluronic acid with benzoyl peroxide but how to safely use them in the same routine without the risk of irritation.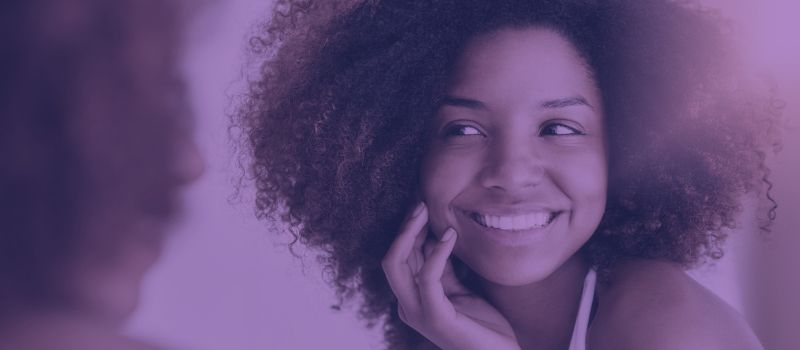 NB:
What if I told you I can show you how to never have acne again?
If you have acne and want it gone
,
read this message
.
How Does Hyaluronic Acid Work?
Hyaluronic acid is a component that naturally occurs in the human body. It can be found all over our bodies, especially around skin cells, because it keeps them moisturized and plump.
Known as a "moisture magnet," hyaluronic acid works by binding to water molecules, which helps keep the skin hydrated and prevents it from drying out.
However, when applied topically, hyaluronic acid works on the skin's surface, where it draws in moisture from the environment or the deeper layers of the skin.
Doing this helps keep the outermost layer of the skin, where dead skin cells don't have much water content, plump and hydrated.
This action makes the skin appear plump and bouncy and helps cosmetic concerns such as fine lines and wrinkles appear less prominent.
Hyaluronic acid also has antioxidant properties that protect against environmental damage, such as pollution, smoke, and UV radiation.
Some benefits of using hyaluronic acid include:
Hydrated skin.
Plumper skin.
Reduced appearance of wrinkles.
Improved skin elasticity.
Protection from environmental damage.
How Does Benzoyl Peroxide Work?
Benzoyl peroxide is one of the most common ingredients in skincare products designed to combat acne breakouts.
Found in cleansers, gels, and creams, benzoyl peroxide, unlike hyaluronic acid, has small molecules that travel deeper into the skin and carry oxygen in the pores to destroy the airless environment where acne-causing bacteria thrive.
This action makes benzoyl peroxide an antibacterial agent, which is why it shouldn't be a long-term acne solution, but more of a quick fix instead.
And this is why, although benzoyl peroxide is a fantastic acne-fighting chemical, it's best to incorporate it into your routine sparingly and slowly minimize use before eventually stopping it when acne is significantly reduced.
Antibacterial agents, when used for a long time, can disrupt the natural bacteria that live on your skin and lead to issues like irritation, redness, and inflammation.
Therefore, using it sparingly will give the healthy bacteria on your skin a chance to balance out and become commensal (neutral) or even useful for your skin instead of being hostile toward its environment.
Some benefits of using benzoyl peroxide include:
Addresses acne relatively quickly.
Well tolerated by all skin types, including sensitive skin, when in lower concentrations.
Helps break down excess keratin that leads to issues like closed comedones.
Improves skin texture.
Can You Mix Hyaluronic Acid with Benzoyl Peroxide?
Hyaluronic acid and benzoyl peroxide aren't a great combination to be used together unless you are using a benzoyl peroxide cleanser and following it up with a leave-on hyaluronic acid product such as a toner, essence, serum, or moisturizer.
The reason for this is that hyaluronic acid is an ingredient that works best when applied on damp skin and immediately followed up with an emollient-based product such as a moisturizer.
When hyaluronic acid is left on the skin without being followed up with an emollient-based product, it can draw moisture from the deeper layers of the skin and cause it to evaporate because it doesn't have that seal created by emollients on top.
This will make the skin even drier and more prone to irritation, which is not ideal for acne-prone skin.
On the other hand, benzoyl peroxide is best used on dry skin because dry skin is less permeable, which will reduce the likelihood of irritation and redness.
When used as a leave-on product on damp skin, just like tretinoin, benzoyl peroxide will be more likely to irritate the skin and potentially cause a reaction.
The Risks of Using Hyaluronic Acid with Benzoyl Peroxide
When used together incorrectly, a hyaluronic acid and benzoyl peroxide combo can cause dryness, irritation, and redness.
This can then cause the skin barrier to become impaired, leading to a weakened defense system and making your skin more prone to experiencing discomfort and concerns such as acne.
In addition, hyaluronic acid and benzoyl peroxide are both active ingredients, so combining them can be too much for the skin to handle, leading to adverse reactions, such as sensitivity and irritation.
How to Use Hyaluronic Acid and Benzoyl Peroxide Together?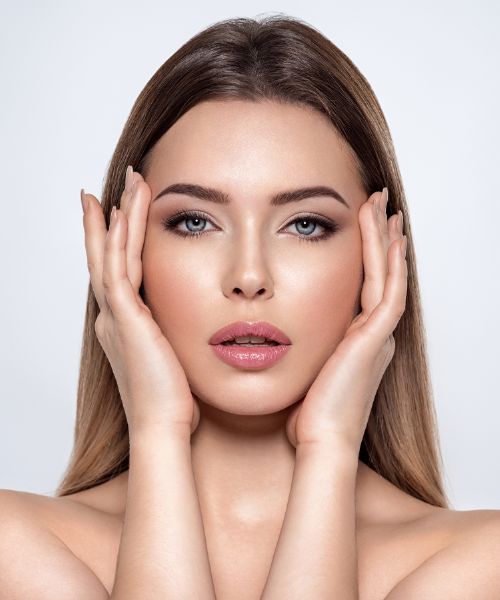 There are two best ways to use hyaluronic acid and benzoyl peroxide together without increasing your risk of irritation or inflammation.
1. Use a benzoyl peroxide cleanser, followed by hyaluronic acid.
Wash your face with a benzoyl peroxide cleanser, rinse it off, and then apply a small amount of hyaluronic acid on damp skin before immediately following up with an emollient moisturizer to keep the moisture in the skin.
2. Use benzoyl peroxide as a leave-on treatment and follow it up with a hyaluronic acid moisturizer.
Hyaluronic acid moisturizers also contain emollients, which will help seal the hydration provided by hyaluronic acid and lock it in rather than allowing it to evaporate.
Using these two ingredients in combination can help address acne and keep the skin hydrated, but to do this, they have to be used in the right way, as otherwise, you will be putting your skin at risk of more irritation, inflammation, and essentially more severe breakouts.
Best Hyaluronic Acid Moisturizers
Here are some excellent hyaluronic acid moisturizers you can use after applying a benzoyl peroxide treatment to keep your skin plump and hydrated:
Neutrogena – Hydro Boost Face Moisturizer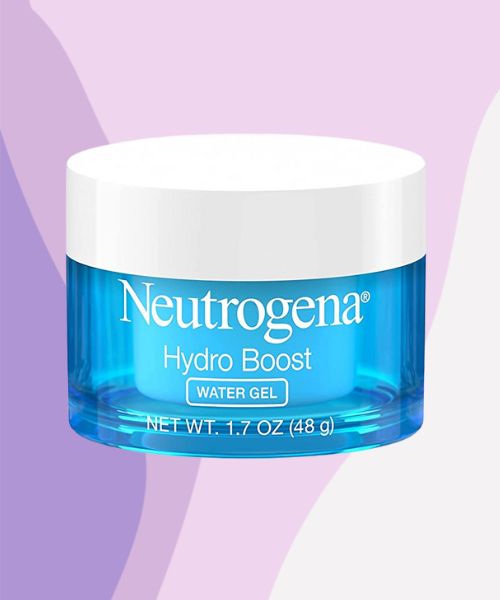 Neutrogena's Hydroboost Water Gel is an oil-free moisturizer with hydrating and moisture-sealing properties from ingredients such as hyaluronic acid, silicones, and emollients.
Its gel-cream texture spreads easily on the skin and instantly hydrates it, leaving a velvety finish on the surface without feeling greasy.
Honest Beauty – Hydrogel Cream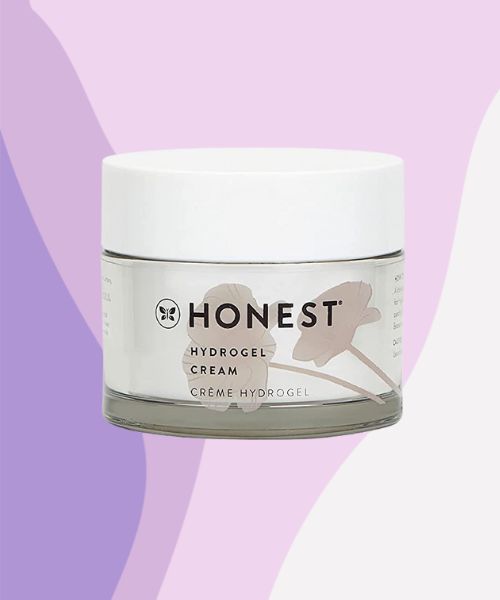 The Honest Beauty Hydrogel Cream is an award-winning moisturizer that contains hyaluronic acid for hydration as well as skin-like emollients like squalane to help soften the skin and seal moisture in.
Its lightweight, gel-cream texture absorbs quickly and delivers an instant cooling effect that soothes irritated and sensitive skin.
COSRX – Hyaluronic Acid Moisturizing Cream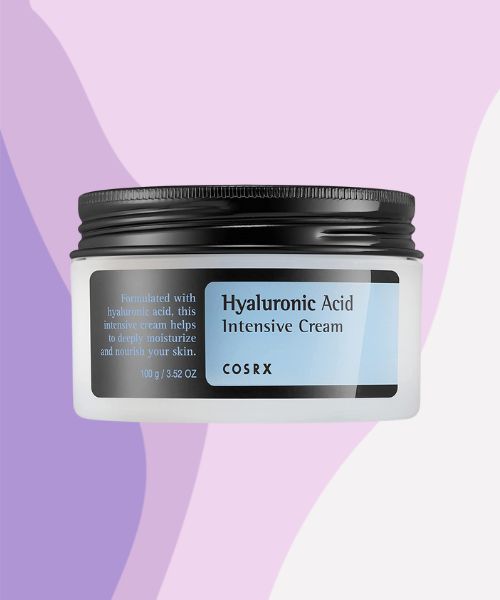 The COSRX Hyaluronic Acid Moisturizing Cream is a lightweight moisturizer packed with hydrating ingredients such as hyaluronic acid, glycerin, and sea buckthorn, an antioxidant-rich oil.
It has a lightweight and goopy gel-cream consistency that absorbs quickly and leaves the skin feeling soft, smooth, and hydrated.
L'Oreal – Revitalift Micro Hyaluronic Acid + Ceramides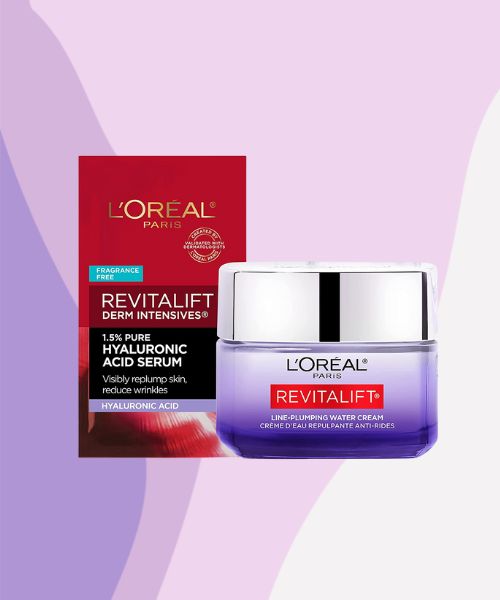 The L'Oreal Revitalift Micro Hyaluronic Acid + Ceramides is an intensely hydrating and nourishing moisturizer that contains hyaluronic acid, ceramides, and glycerin.
Its rich, creamy texture spreads easily on the skin and absorbs quickly, leaving a velvety finish on the surface. Suitable for those with dry skin and a compromised barrier, the formula helps repair and strengthen the skin's natural protection while providing long-lasting hydration.
Olay – Hyaluronic Acid + Peptide Gel Moisturizer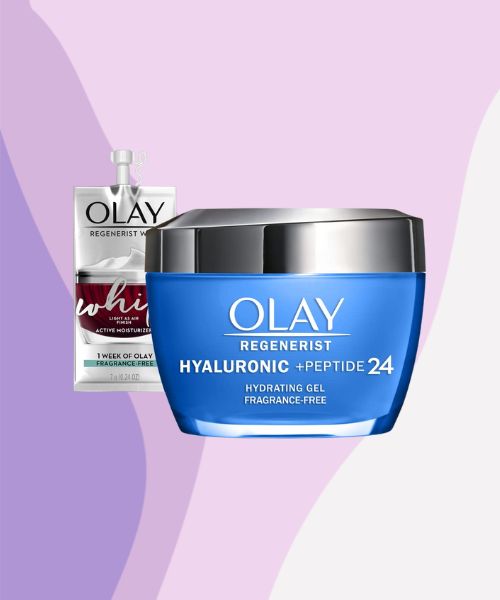 Olay's Hyaluronic Acid + Peptide Gel Moisturizer is a lightweight, oil-free formula that helps to intensely hydrate the skin.
Formulated with hyaluronic acid, peptides, and brightening antioxidants like niacinamide, this gel-cream moisturizer instantly refreshes the skin and helps to reduce the appearance of dark spots and wrinkles. Its lightweight texture absorbs quickly, leaving a dewy finish on the surface.
My name is Simone and I am a certified skin specialist. I created this website to teach my readers how to take great care of their skin and I also like to occasionally share my honest opinions on skincare products I've tried. You can learn more about me here.
The Acne Solution: Your Ultimate Guide To Flawless Complexion
An extensive, no-nonsense course showing you how to never have acne again, from a licensed Esthetician specializing in oily/acne-prone skin.