Hyaluronic acid can be a great addition to your skincare routine, especially if you want to add a little extra hydration.
However, if you currently use tretinoin, you might want to think twice before adding a hyaluronic acid serum to your regimen.
While both tretinoin and hyaluronic acid can work wonders for the skin, there are many wrong ways to use them together, which is why some people end up with more problems than they started with.
However, there is one right way to use tretinoin and hyaluronic acid together, which is what I will talk about in this article.
But before we get into that, let's first talk about what these substances do for the skin and how they can benefit you.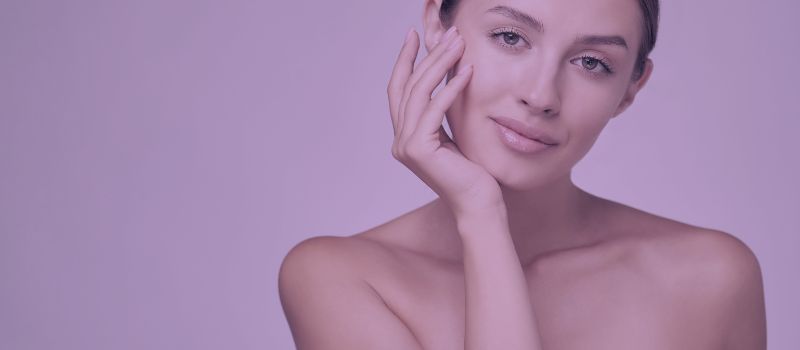 NB:
What if I told you I can show you how to never have acne again?
If you have acne and want it gone
,
read this message
.
How Does Tretinoin Cream Work?
Tretinoin, also known as all-trans retinoic acid, is an active form of vitamin A. It's one of the most studied and research-backed ingredients and works incredibly well to fix various skin concerns.
Tretinoin speeds up cell turnover (the rate at which your skin produces new cells and sheds them from its surface.)
Therefore, after starting tretinoin, your skin cells will travel faster to the surface, purging clogs in the process and revealing a brighter, smoother, healthier, and more unified complexion.
Some of the main benefits of using tretinoin are:
How Does Hyaluronic Acid Work?
Hyaluronic acid is a substance that naturally occurs in the human body. It can be found all over our bodies, especially around skin cells and less so inside cells.
In fact, hyaluronic acid makes up about 50% of all glycosaminoglycans (GAGs), which are large molecules known as polysaccharides that deal with the support and maintenance of structural proteins such as collagen and elastin.
From all this, we can tell that hyaluronic acid plays an essential role in healthy-looking skin by holding moisture within its structure and maintaining smoothness and elasticity.
Some benefits of using hyaluronic acid include the following:
Skin looking healthy and glowy.
Stronger skin barrier that carries other vital functions, such as defending itself from pathogens.
Reduction in fine lines and wrinkles.
Reduction in acne lesions.
Can You Mix Tretinoin Cream With Hyaluronic Acid?
Tretinoin cream and hyaluronic acid can be used together, and there is one right way to use them without experiencing severe irritation, peeling, and discomfort.
Hyaluronic acid is a humectant, which means it pulls moisture from the environment or the deeper layers of the skin and into the superficial layers of the skin.
This means that for hyaluronic acid to work properly, it should be applied to clean and damp skin so that it can do its job effectively.
Applying hyaluronic acid to dry skin will have the opposite effect and make your skin feel dry and tight.
Additionally, hyaluronic acid is a water-based product, so it can quickly evaporate if not sealed with an emollient-based product, such as a moisturizer.
Emollients are supple, wax-like, lubricating, and thickening agents that prevent water loss by creating an occlusive layer on the skin's surface. Examples of emollients are triglycerides, benzoates, myristates, palmitates, and stearates, found in various moisturizers.
Now back to hyaluronic acid. Once applied to clean, damp skin, hyaluronic acid should immediately be followed up with an emollient-based moisturizer before it fully dries out to prevent evaporation and dry out the skin.
This is the most effective way to use hyaluronic acid and experience the benefits without irritation.
Now, let's talk about using tretinoin cream.
Tretinoin cream, as the complete opposite of hyaluronic acid, should be applied to clean and dry skin.
Wet or damp skin is more permeable than dry skin and will absorb more tretinoin, resulting in increased dryness and irritation.
So, if hyaluronic acid works best when applied to damp skin and tretinoin is less irritating when applied to dry skin, do you think that using these two ingredients together can be beneficial?
The answer is no. Using hyaluronic acid and tretinoin together in this way will only lead to more irritation, dryness, and peeling.
How to Use Tretinoin Cream & Hyaluronic Acid Together Without Side Effects?
There are several ways to use hyaluronic acid and tretinoin as part of your skincare routine and not experience side effects.
Some of these include using hyaluronic acid in the morning and tretinoin in the evening or using them on different days completely.
However, there is one right way to use tretinoin cream and hyaluronic acid together without side effects, and here's how it works:
Step 01: Start by thoroughly cleansing your skin and letting it dry on its own without using a towel.
Step 02: Next, apply your hyaluronic acid serum or essence while the skin is still damp but not dripping wet or bone dry.
Step 03: Immediately follow up with an emollient-based moisturizer before the hyaluronic acid has a chance to fully dry out.
Step 04: Let the products sink in for thirty minutes to an hour before moving on to your next step.
Step 05: After thirty minutes to an hour, apply your tretinoin cream as you usually would on top of the hyaluronic acid and moisturizer.
The reason why you should wait this long is to ensure that you won't be moving both the moisturizer and tretinoin around during application, as this will give you uneven coverage.
This is the only way to use tretinoin cream and hyaluronic acid together without experiencing side effects such as irritation, dryness, and peeling.
Best Hyaluronic Acid Serums To Use With Tretinoin
Here are some of the best hyaluronic acid serums to use with tretinoin to get maximum results without any side effects.
COSRX – Advanced Snail 96 Mucin Power Essence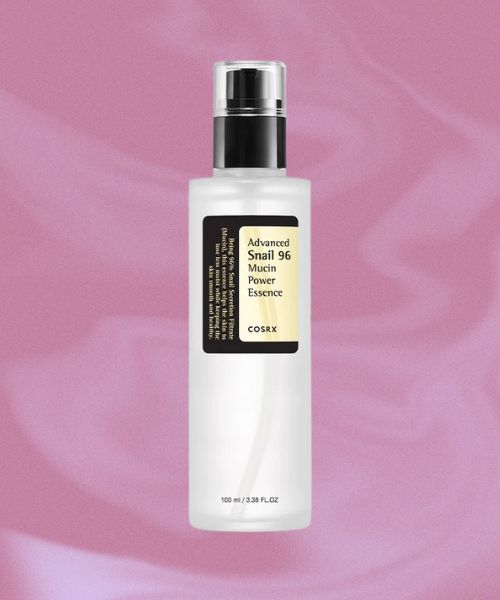 The COSRX Advanced Snail Mucin is an excellent product if you want something simple and budget-friendly.
Containing 96% snail secretion filtrate, a natural form of hyaluronic acid to plump, hydrate, and boost radiance, this essence is perfect for all skin types and works well with most actives, including tretinoin cream.
Replenix – Hyaluronic Acid Hydration Serum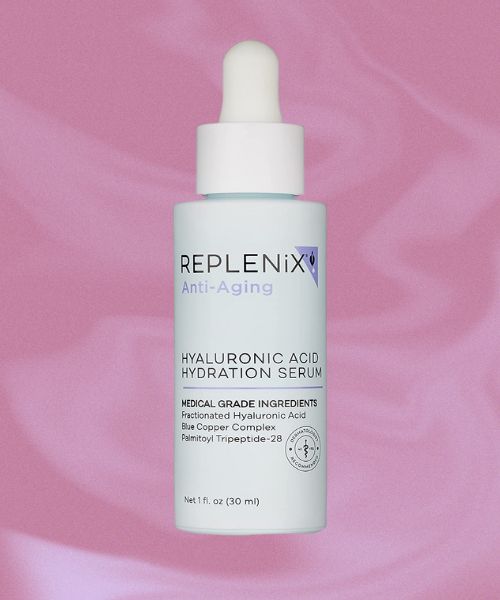 Replenix Hyaluronic Acid Hydration Serum is a lightweight product packed with humectants and anti-inflammatory ingredients such as zinc and copper PCA.
These can help strengthen the skin barrier and mitigate irritation associated with tretinoin.
It also addresses signs of aging, such as fine lines and wrinkles, but it's also excellent for sensitive and acne-prone skin.
SkinCeuticals – Hyaluronic Acid Intensifier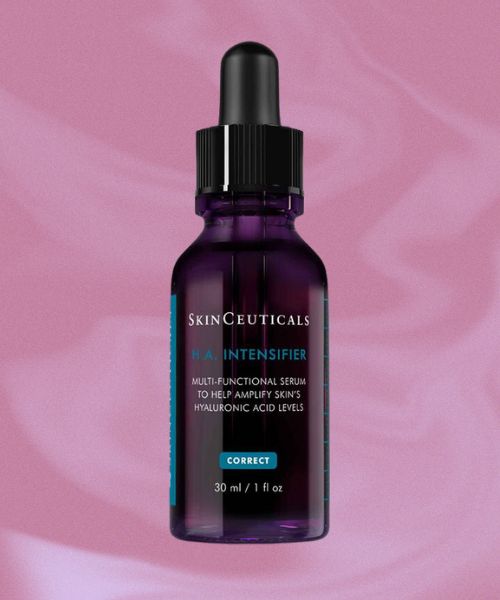 The Hyaluronic Acid Intensifier is a hardworking serum that helps restore dry and dehydrated skin but also calms irritation with ingredients such as licorice extract and purple rice.
The Hyaluronic Acid Intensifier also contains 10% Proxylane, a patented ingredient that supports the skin's hyaluronic acid level from the inside to help improve firmness and give the skin a plumper, dewier and healthy-looking complexion.
My name is Simone and I am a certified skin specialist. I created this website to teach my readers how to take great care of their skin and I also like to occasionally share my honest opinions on skincare products I've tried. You can learn more about me here.
The Acne Solution: Your Ultimate Guide To Flawless Complexion
An extensive, no-nonsense course showing you how to never have acne again, from a licensed Esthetician specializing in oily/acne-prone skin.