In this article, I will review DefenAge 2-Minute Reveal Masque that was sent to me as a sample.
If you have been following me for a little while, you may know that I'm not a huge fan of face masks. This is due to a couple of reasons.
First, face masks are a waste of time and money, especially if you are on a budget and want to target a specific skin concern.
Second, because face masks are designed to stay on the skin for a short period of time, they cannot do much to get rid of a stubborn problem, like acne.
Which is why I think you would be better off investing in a leave-on product to target specific skin concerns such as acne, dehydration, congestion, dull and uneven skin, hyperpigmentation, etc.
That being said, while I think masks are unnecessary, I don't think all masks are trash, and there are a few I like.
DefenAge 2-Minute Reveal Masque is one of those, and in this article, I will give you my review on it after using it for a few months.
So let's jump right in: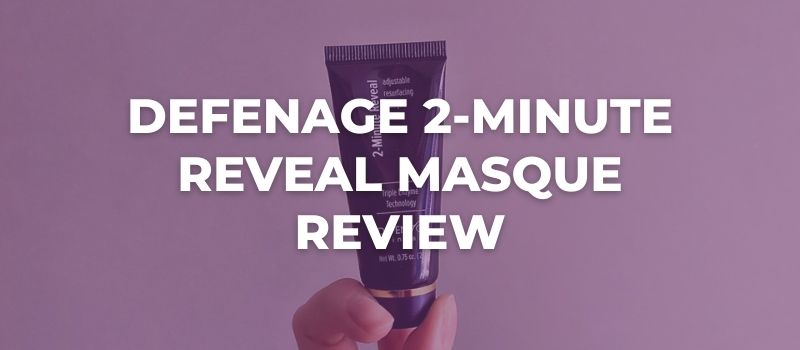 NB:
What if I told you I can show you how to never have acne again?
If you have acne and want it gone
,
read this message
.
What Is The DefenAge 2-Minute Reveal Masque?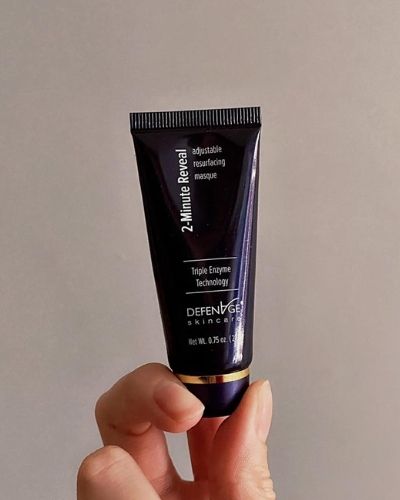 The official DefenAge website says that the 2-Minute Reveal Masque is an exfoliating treatment infused with ultrafine Sugar Crystals and Triple Enzyme Technology to remove dry and dull skin cells and reveal a brighter, refreshed, and younger-looking complexion.
Ingredients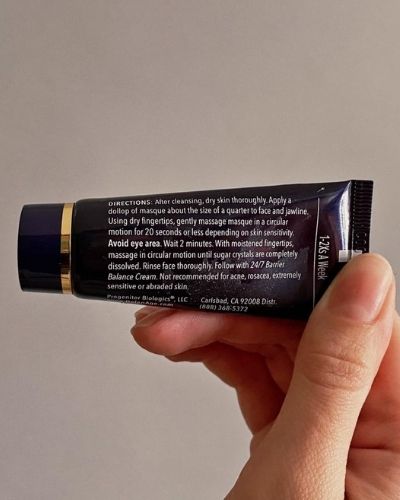 The DefenAge 2-Minute Reveal Masque contains a blend of sugar crystals as well as papaya, pumpkin, and pomegranate enzymes as active ingredients.
These components work as a gentler alternative to acid exfoliation to increase cell renewal and help shed the dead skin cells from the skin's surface.
Besides that, the Reveal Masque also contains triglycerides and squalane, which are skin lipids important for skin's health, as well as lactic acid for its humectant and hydrating properties.
Consistency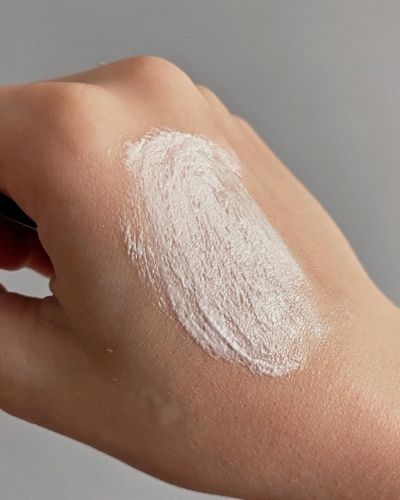 The DefenAge 2-Minute Reveal Mask has the consistency of a thick, gritty paste.
It is a little bit difficult to spread on the face when applied directly to it, which is why you should first warm it up between your fingertips before applying it to the skin.
Scent
The DefenAge 2-Minute Reveal Mask doesn't have added perfume; however, it does have a few citrusy fragrant components, including Orange Peel Oil and Ylang Ylang.
Both oils give the masque a sweet, exotic, and pleasant scent that isn't overpowering.
I am quite sensitive to perfumes, but I'd love to find a perfume with this gentle combo because it smells very nice and doesn't give me a headache.
Performance
My skin is very oily and acne-prone. I am currently not dealing with active breakouts, which is why I was happy to try the gritty masque.
Other than that, my main skin concerns are redness and post-inflammatory erythema that's left on my skin every time a pimple has healed.
My current routine consists of frequent exfoliating (iS CLINICAL Active Serum has been my favorite product for a few months now) as well as other brightening agents, including azelaic acid and retinol.
I was able to use the 2-Minute Reveal Masque alongside my usual routine and didn't have to cut anything out; I even used it before applying retinol, and I have been seeing great results.
I like to warm up the masque between my fingertips first because it spreads easier in that way. I then apply it to clean dry skin and leave it on for 5-6 minutes.
During this time, my skin becomes warmer due to the enzymes becoming activated and working to gently dissolve the bonds that hold dead skin cells together and encourage them to shed naturally.
Once the 5-6 minutes have passed, I wet my fingers and start massaging the mask into the skin, feeling the sugar crystals melt under my fingers and onto my skin.
After thoroughly removing the mask with lukewarm water, my skin feels incredibly hydrated, soft, smooth, and glowy.
There is some mild redness in areas where my skin is thinner such as the temples; however, this usually goes away after only a few minutes.
I usually use this mask once-twice a week in the evenings, and I follow it up with my retinol moisturizer.
This gives me incredible results in the morning, and I always wake up with smooth, glowing skin.
That being said, not every skin is the same, so if you find this combination to be a little bit too strong for you, I encourage you to opt for a milder active like azelaic acid or no actives at all.
Furthermore, I don't recommend this mask to be used on ultra-sensitive skin, compromised skin barrier, rosacea, or active acne due to the sugar crystals.
I also don't recommend that you mix the mask with salicylic acid or benzoyl peroxide. If you use these actives to maintain your acne, it's best to use them in separate routines.
Lastly, I want to point out how happy I am with how long the masque lasts. I received a 21 g (0.75 oz) sample, and I've used it regularly for three months before finally finishing it.
This mask is definitely not a necessity because a full size of 71 g (2.5 oz) will run you $55; however, if you want to splurge on something and you think this is a good product, feel free to try it out.
The price is definitely worth it for what it gives and how long it lasts.
DefenAge 2-Minute Reveal Masque Pros:
Gently exfoliates the skin
It gives an instant glow
Pairs well with other anti-aging actives
It lasts for a long time (a 21g sample lasted me for three months with regular use)
DefenAge 2-Minute Reveal Masque Cons:
It's a little bit expensive ($55)
It's gritty, so you have to be very gentle with your skin when using it
Not suitable for active acne
Not suitable for very sensitive skin
Not suitable for rosacea
Where To Buy?
You can purchase the DefenAge 2-Minute Reveal Masque on the following websites:
My name is Simone and I am a certified skin specialist. I created this website to teach my readers how to take great care of their skin and I also like to occasionally share my honest opinions on skincare products I've tried. You can learn more about me here.
The Acne Solution: Your Ultimate Guide To Flawless Complexion
An extensive, no-nonsense course showing you how to never have acne again, from a licensed Esthetician specializing in oily/acne-prone skin.