The last thing you want to see when you look into the mirror are enlarged pores staring back at you.
Enlarged pores are something that we notice, and we instantly think everyone around us can also notice them too. However, this isn't the case because people don't usually notice these things.
When was the last time you noticed someone's enlarged pores? I bet it never happens.
Besides, enlarged pores are a normal occurrence that happens if you haven't exfoliated for some time or have been using heavy moisturizers or facial oils on your face.
Therefore, to keep your pores clean and your skin healthy, you need to regularly exfoliate and use lightweight moisturizers that are just right for your skin's needs. Here are…
The Best Skincare Products For Open Pores (Reviewed Below)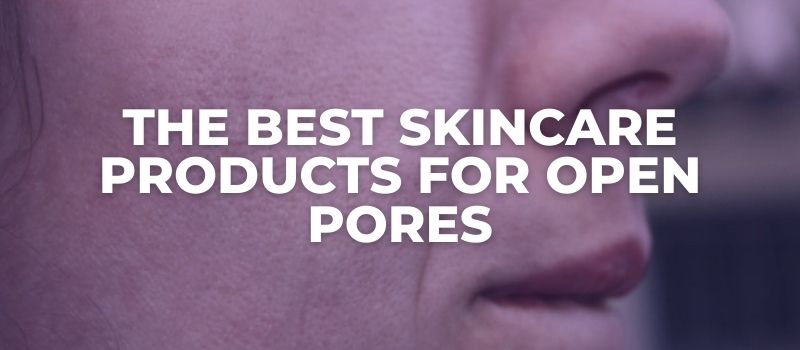 NB:
I can show you how to never have acne again.
If you have acne and want it gone
,
read this message
.
[ninja_tables id="7594″]
Eucerin – Dermopurifyer Cleansing Gel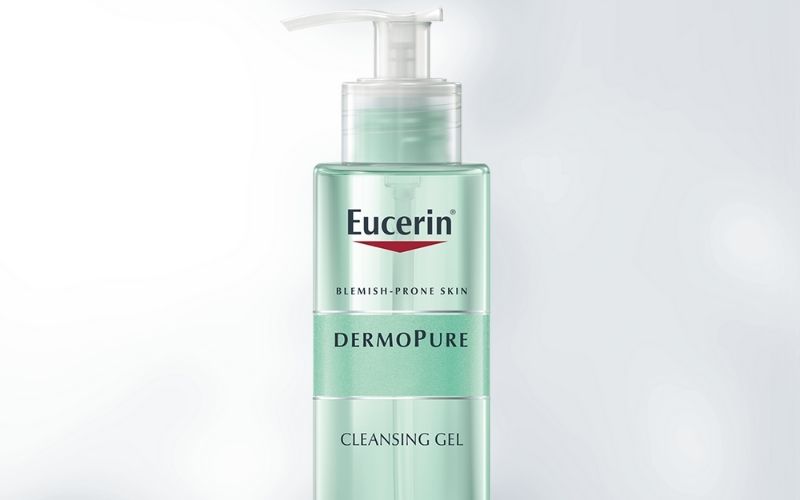 This gel cleanser by Eucerin has a lightweight consistency, light lather that rinses off easily, it's perfectly pH balanced, and it's good for acne-prone, oily skin types that usually deal with enlarged pores.
It contains salicylic acid that clears out the pores and dissolves excess sebum and dead skin cells, causing them to enlarge.
It can also be used by dry skin types that deal with enlarged pores; however, you have to use it sparingly to not over-dry your skin.
The brand can be found both in pharmacies and online, and it's quite affordable too.
However, when it comes to cleansers containing exfoliating acids, you should be mindful about using them too frequently.
While exfoliation is good for the skin, too much can compromise the skin barrier and cause irritations. Therefore, use any product that contains exfoliating acids no more than 2-3 times a week.
iS CLINICAL – Cleansing Complex – $44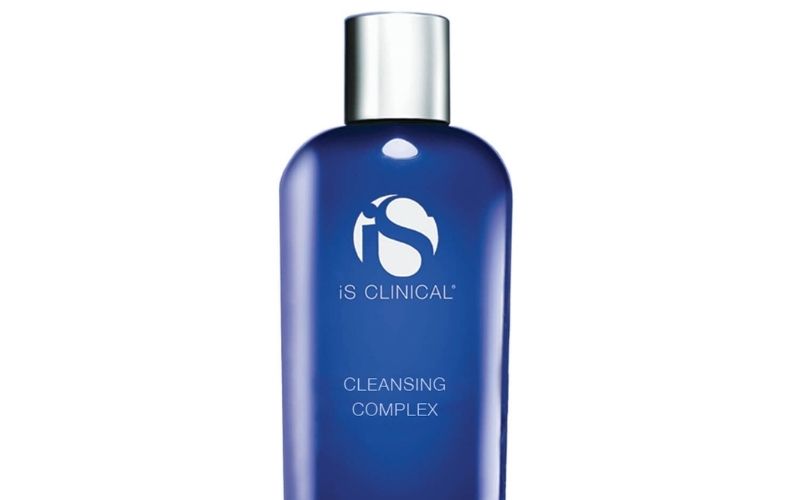 This is the more expensive and more luxurious version of the Eucerin cleanser mentioned above.
It's not a dupe to it because the iS CLINICAL Cleansing Complex contains a few extra beneficial ingredients; however, the star of the show is the salicylic acid.
Besides salicylic acid, the Cleansing Complex also contains chamomile extract, which is incredibly soothing for the skin and Centella Asiatica, which is known for its soothing and antioxidant properties.
Additionally, the Cleansing Complex also contains sugarcane extract, which can be exfoliating. Still, it is also a handy moisturizing ingredient used as a humectant to help the skin attract moisture and hold onto it.
Still, this is an exfoliating cleanser, and it shouldn't be used daily, even less so twice a day, so $44 is worth it since it's going to last you for a long time with controlled use.
ANLAN – Facial Skin Scrubber – $38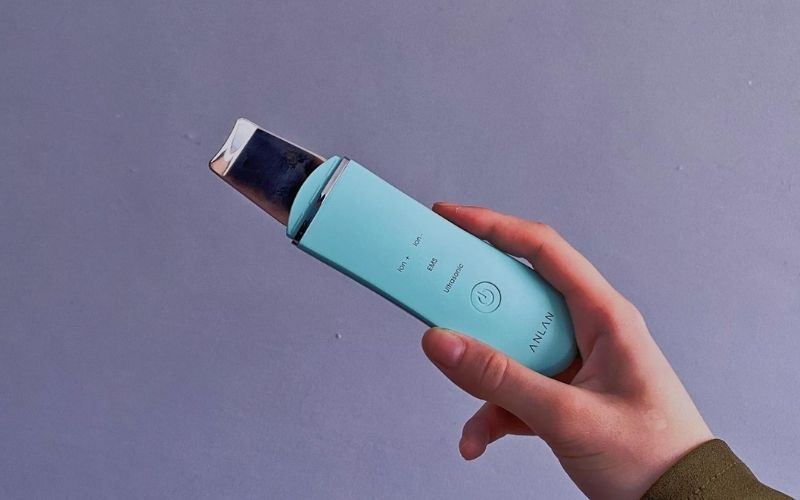 A facial skin scrubber can help you squeeze the gunk that's causing the pores to enlarge right out.
I've already done a review on a couple of skin scrubbers here on my blog. As an esthetician, I find these incredibly useful for squeezing out solidified gunk instead of doing extractions with my fingers.
Facial scrubbers are quite affordable, and this particular scrubber by ANLAN can also be used as a gentle facial massager that'll help the following products absorb better into the skin.
However, before purchasing a facial scrubber, there are a few things that you need to know about using them the right way and not damaging your skin in the process.
Head over to my review on the ANLAN facial skin scrubber to learn how to use it properly.
Paula's Choice – RESIST Daily Pore-Refining Treatment – $33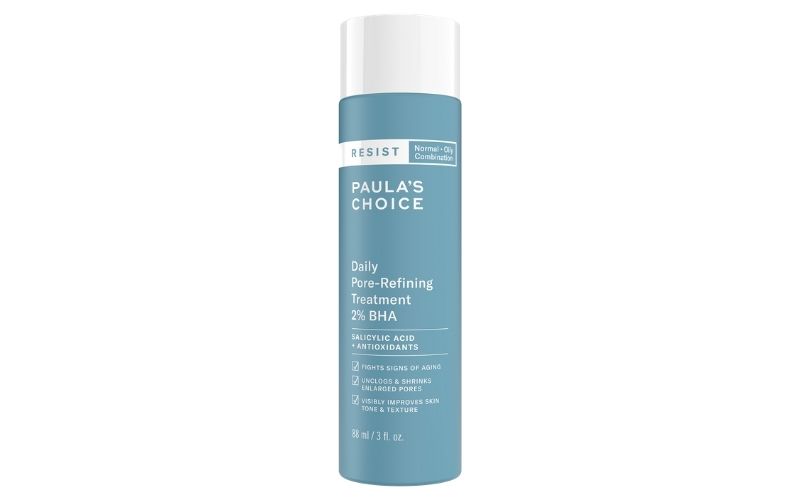 This is an excellent treatment for both oily and dry skin types because it contains many hydrating ingredients that won't overdry your skin, but it also contains salicylic acid to exfoliate the pores and help them look smaller.
The Daily Pore-Refining Treatment also contains nourishing antioxidants and anti-aging peptides that can help improve fine lines on the skin and neck.
However, even though it says it is a daily treatment, this toner still contains salicylic acid, an ingredient that shouldn't be used every day as constant exfoliation can lead to a compromised skin barrier and irritations.
The best way to use salicylic acid is 2-3 times a week without combining it with other products that also contain exfoliating acids.
Use it solo and follow it up with a moisturizer and sunscreen in the morning.
The Ordinary – AHA 30% + BHA 2% Peeling Solution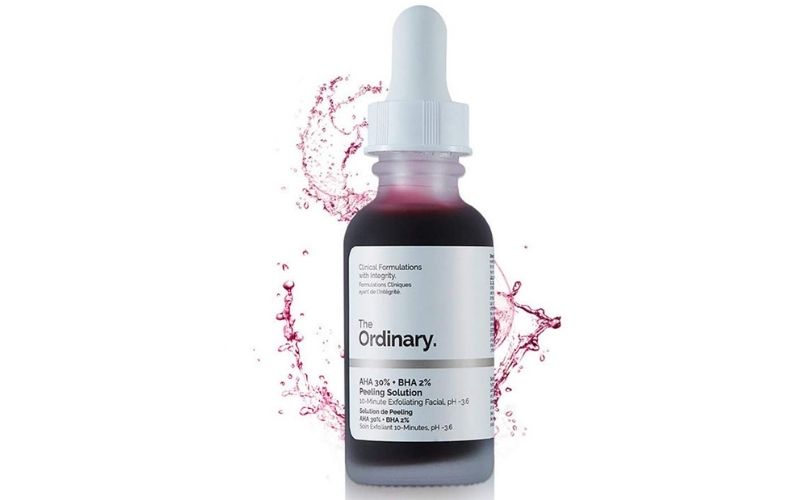 The Ordinary Peeling Solution is truly one of a kind for its price. It's an incredibly affordable product, and many have seen tremendous improvements in their skin after only one use.
Now, this is something that you shouldn't expect because every skin is different, and not all skins deal with a product the same way; however, the product has a huge potential.
It's a blend of alpha-hydroxy acids and a beta-hydroxy acid that will help clear out the pores and work on the superficial layers of the skin to help dissolve the bonds that hold dead skin cells together.
However, this is quite a strong product that should only be used once every two weeks or even once a month, depending on your skin's tolerance.
You should apply just a few dots and spread it around your face, so it forms a very thin, almost invisible layer of product. Leave it on for 5-6 minutes (up to 10 minutes maximum) and rinse it off with cool water.
Do not try to "get used" to this product and increase the frequency as this won't lead to beneficial results. It will, unfortunately, only lead to a compromised skin barrier and irritations.
Skinceuticals – Retinol 0.5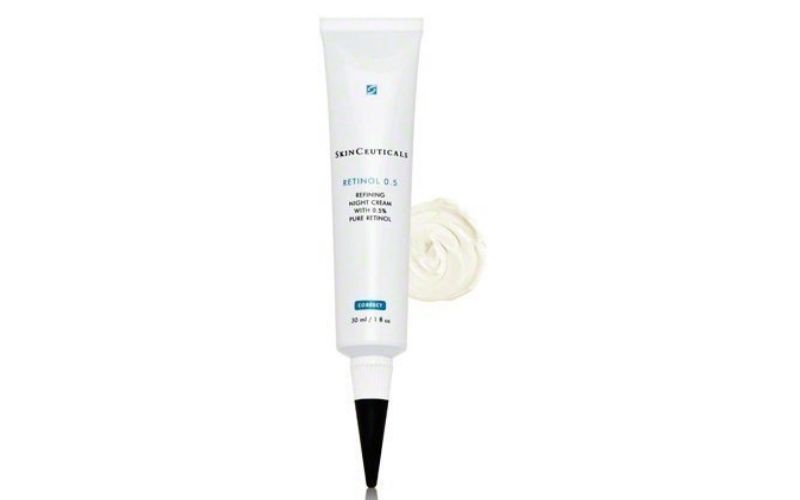 The Skinceuticals retinols are amazing, and although pricey, these are the only over-the-counter retinols I would recommend if you don't want to go on prescription-strength retinoids.
The Retinol 0.5 is an ideal product for more hearty and resilient skin types that deal with acne breakouts, oiliness, and enlarged pores.
On the other hand, it's not suitable for beginners or sensitive skin types.
The purpose of this product is to promote peeling and cellular turnover to help skin cells travel to the surface of the skin faster and shed rapidly to achieve a healthier, clear complexion from underneath.
So, if you still want to start out with this product, know that peeling will most definitely occur; therefore, you need to follow it up with rich, nourishing moisturizers to help prevent irritations.
Good matches for the Retinol 0.5 are:
---
---
Enlarged Pores FAQs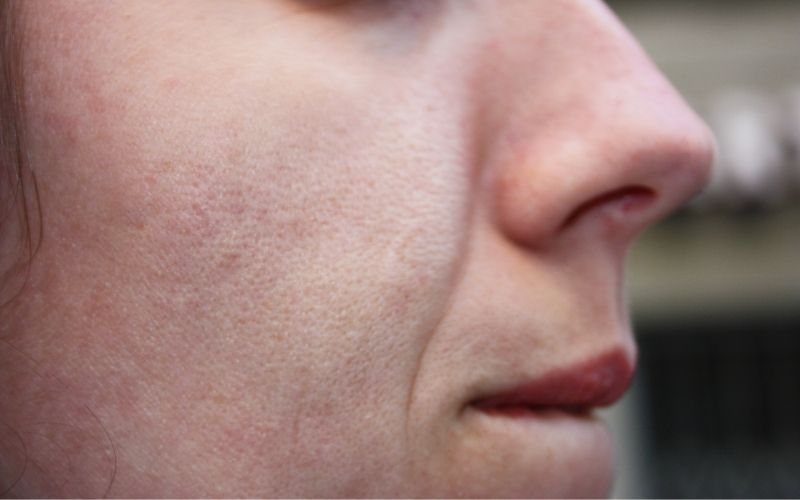 Here are some of the most frequently asked questions about enlarged pores:
What Is The Cause Of Open Pores?
Technically pores don't open and close because they don't have muscles inside.
Pores are just tiny openings to a single hair on your skin, and they can become enlarged when the natural skin oil and skin cells are trapped inside, pushing the pore lining to expand and accommodate them.
Additionally, another, less talked about cause of open pores can be maturing skin that is losing its bounciness and elasticity, making the pores look saggy, thus more enlarged.
How Can I Clean My Pores?
You can keep your pores clean and "tight" by regular exfoliation and a complete skincare regimen that's specifically tailored to your skin type, skin needs, and skin concerns.
Can You Shrink Pores Permanently?
No, you cannot shrink your pores permanently, and you wouldn't want to do that anyway.
Your skin needs the natural oil produced by the sebaceous glands to travel through the pore and go to the surface of the skin, where it will lubricate it, prevent it from drying out, and prevent it from mild bacteria and other environmental factors.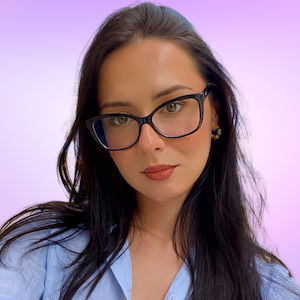 My name is Simone and I am a certified skin specialist. I created this website to teach my readers how to take great care of their skin and I also like to occasionally share my honest opinions on skincare products I've tried. You can learn more about me here.
The Acne Solution: Your Ultimate Guide To Flawless Complexion
An extensive, no-nonsense course showing you how to never have acne again, from a licensed Esthetician specializing in oily/acne-prone skin.