There once was a time when toners were considered a necessity in a skincare routine.
If you have oily and acne-prone skin, chances are you've been told many times to use these astringent and smelly solutions, but you may have realized they often give you that burning sensation on your skin.
"If it burns it has to be working, right?".
Well, no. If it's burning, it's not the right one for you.
In this article, I am going to share with you my 5 favorite toners for oily and acne-prone skin, these are:
The Ordinary – Glycolic Acid 7% Toning Solution
Bioderma – Hydrabio Tonic Lotion
Pyunkang Yul – Essence Toner
COSRX – Refresh ABC Daily Toner
Paula's Choice – RESIST Advanced Repairing Toner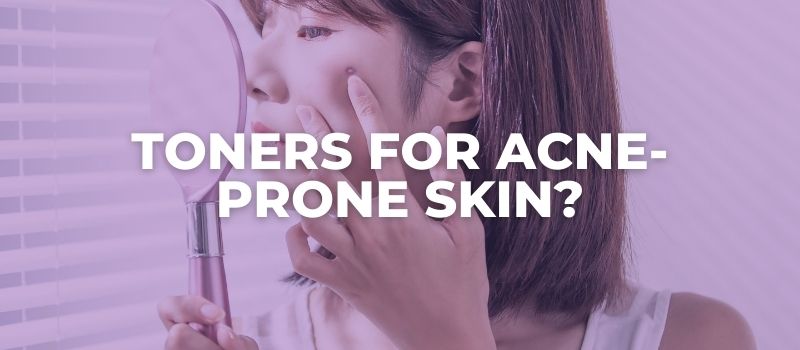 NB:
What if I told you I can show you how to never have acne again?
If you have acne and want it gone
,
read this message
.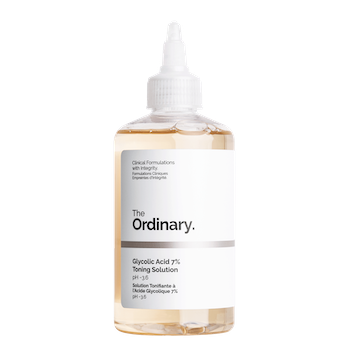 This is one of the best and affordable glycolic acid toners you can get your hands on. It offers mild exfoliation for your skin and it also works on hyperpigmentation and texture as well as improving skin's clarity and radiance.
The toner is meant to be used once a day, ideally during your evening routine, because glycolic acid like all exfoliating acids works best at night and it can also make the skin sensitive to the sun, so it needs to be followed up with high SPF in the morning.
Additionally, the formula contains a studied Tasmanian Pepperberry derivative to help reduce signs of irritation, redness, and sensitivity often associated with the use of acids.
It is further supported by the inclusion of ginseng root and aloe vera that provide visible radiance and soothing benefits and is suitable for most skin types, including oily and acne-prone skin.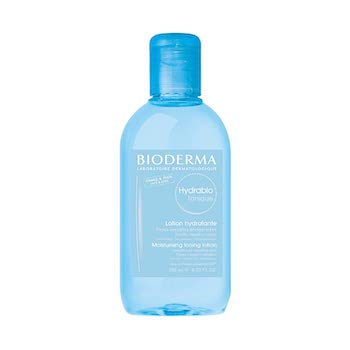 So, I already talked about how much I enjoyed using this in one of my previous articles and thought it was worth a mention.
I picked up this toner from a local pharmacy by mistake thinking that I was buying the micellar water, however, once I realized I've made a mistake, I thought I'd give it a try since I liked what the ingredient list said.
This tonic lotion is part of the Hydrabio range, designed for dry skin types, however, my oily/acne-prone skin really enjoyed and got along with it.
It is formulated to help your skin strengthen its natural moisture-holding capacity and it is especially good to incorporate in your skincare routine if you are using drying and irritating treatments such as tretinoin.
The tonic lotion is packed with hydrating and skin-soothing ingredients such as niacinamide and allantoin as well as humectants such as glycerin and apple fruit extracts that are excellent and beneficial for all skin types.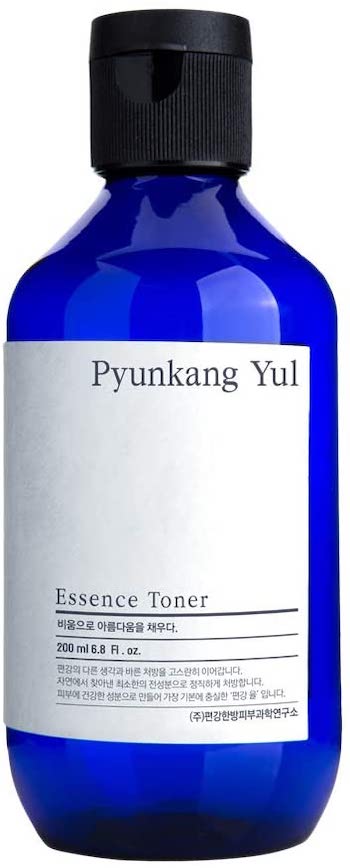 I originally found out about this product through Gothamista's YouTube channel and since my skin was severely dehydrated at the time due to using soaps and astringents to dry out my acne, I immediately jumped on Amazon and bought it.
This essence-toner is just that, a toner with a slightly thicker consistency that is excellent for dry skin types as well as oily/acne-prone skins that have been bombarded with harsh ingredients for a long time and are now dehydrated and irritated.
It contains only seven ingredients, which means you won't be exposing your skin to too many different ingredients that can potentially irritate it and cause inflammation and all sorts of problems.
The essence toner is also very affordable, so if you feel like something extra in your skincare routine, but you don't want to experiment with something that can potentially irritate your skin, this one is the one to go with.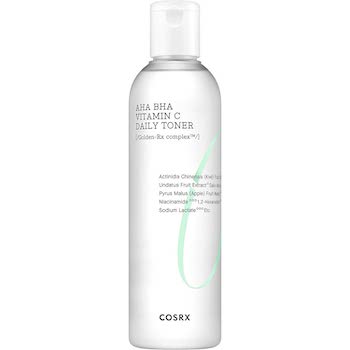 So this one is a particularly new product by the Korean brand COSRX and caught my eye because I love toners that contain actives like exfoliating acids as well as hydrating ingredients.
The very first ingredient of this watery solution is Actinidia Chinesis (Kiwi) fruit extract which is an excellent antioxidant followed by a combination of exfoliating acids including betaine salicylate (a gentler form of salicylic acid), lactic acid, and glycolic acid, too.
Additional to this, the toner also contains brightening, hydrating, and skin-soothing ingredients such as niacinamide, allantoin, panthenol, and adenosine which also has skin-restoring abilities.
All in all, it is an excellent exfoliating toner for oily and acne-prone skin types. Really worth a try!

And my list wouldn't be complete if there wasn't a Paula's Choice product listed on it.
This is a super-light toner intended for oily skin types and it helps to improve the complexion, skin tone, as well as refine the size of the pores.
It contains an impressive range of hydrating, soothing, and restoring ingredients such as glycerin, niacinamide, willow bark extract, resveratrol (which is a potent antioxidant), as well as hyaluronic acid, licorice root extract, adenosine, etc.
There are way too many generous and beneficial ingredients for the skin in this product, therefore, while it falls on the pricier side like Paula's Choice products usually do, this will always have a reserved place on my shelfie.
It's really worth a try.
---
Toners For Oily & Acne (Frequently Asked Questions)
What Does a Toner Do?
A toner's job is to remove any remaining bits of oil, dirt, and debris left behind by the cleanser and also soothe and hydrate the skin while restoring the pH balance to help prepare the skin for better absorption of the following products.
Additionally, toners can also contain one or more active ingredients such as exfoliating acids to gently dissolve the buildup of dead skin cells on the surface of the skin and promote a healthier and more radiant complexion.
Are Toners Really Necessary?
Toners can serve well as an extra step of hydration, exfoliation, and preparation of the skin, however, are they really necessary in a skincare routine?
No, they are not.
You can definitely go without a toner in your routine if your serums, essences, or moisturizers contain the ingredients you want to give your skin.
It's a great extra step to have in your regimen, however, if you are trying to keep it minimal or you are on a budget, you surely don't need to pressure yourself with thinking that you have to have a toner.
Do Toners Help With Oily Skin?
Yes, toners can help with oily skin, however, a hydrating toner rather than a drying one is your best bet if you want to balance out your oiliness.
If you give your skin plenty of hydration by using toners that contain hydrating ingredients such as hyaluronic acid, glycerin, sodium PCA, adenosine, allantoin, etc. your skin will not "feel the need" to produce extra oil to lubricate and moisturize itself.
Therefore, with decent hydration, your skin will become less oily, plumper, and glowy looking instead.
Do Toners Cause Breakouts?
Yes, toners can cause breakouts mainly if they contain ingredients your skin doesn't get along with.
Toners used to be recommended left and right in the past, especially when the concern was oily or acne-prone skin because of the harsh, drying ingredients they contained as people used to think that these were going to dry out acne and excess oil.
Harsh ingredients such as certain alcohols and astringents are surely going to dry out the skin, however, they will not get rid of acne and excess oil.
Why?
Because when your skin is constantly being bombarded with drying ingredients, it will eventually start to defend itself by producing more and more oil as a way of replenishing the lack of lubrication and moisture.
So what happens with these toners is that you will be creating a vicious circle of drying out the oil –> dehydrating the skin –> the skin producing more oil in an attempt to compensate –> this oil will contribute to clogged pores and more acne.
Doesn't sound fun, right?
Do Toners Fade Acne Scars?
Yes, toners that contain specific ingredients such as alpha-hydroxy acids, niacinamide, alpha arbutin, azelaic acid, etc, can help fade acne scars such as post-inflammatory hyperpigmentation.
Is Apple Cider Vinegar a Good Toner for Acne-Prone Skin?
No, apple cider vinegar shouldn't be used on the skin, especially not if you are currently dealing with an inflammatory condition such as acne breakouts.
I have an entire article written about this, however, I will shortly explain why using apple cider vinegar to combat acne is a bad idea.
Apple cider vinegar has a pH of about 2-3, which means that it falls on the acidic side of the pH (potential hydrogen) scale. This means that applying apple cider vinegar can act as a harsh remover of the skin's protective barrier.
The acid in the vinegar is too strong for the skin and this can be the cause of chemical burns and irritations so severe that it can lead to permanent scarring, discoloration, and uneven patches on the skin.
Is Rosewater Good For Acne?
No, rosewater is also not good for inflammatory skin conditions such as acne and can even potentially contribute to further irritation.
Rosewater is one of those ingredients you rarely hear a bad word about.
Roses are pretty flowers with an angelic scent and they remind us of purity, innocence, and all that. But this strong association with something positive and angelic doesn't reflect in using rosewater for your skin.
Rosewater is a highly fragrant substance that can aggravate already compromised skin with acne.
My name is Simone and I am a certified skin specialist. I created this website to teach my readers how to take great care of their skin and I also like to occasionally share my honest opinions on skincare products I've tried. You can learn more about me here.
The Acne Solution: Your Ultimate Guide To Flawless Complexion
An extensive, no-nonsense course showing you how to never have acne again, from a licensed Esthetician specializing in oily/acne-prone skin.