Tretinoin is a prescription-strength topical product that is used to treat acne, sun damage, hyperpigmentation, and wrinkles.
It's a form of vitamin A that helps renew the skin cells and improve the skin's overall appearance.
But although tretinoin will eventually result in improved skin, it's not all rainbows and butterflies while using it.
It's known to make the skin excessively dry, which can be annoying and uncomfortable, so here are a few tips on how to fix dry skin from tretinoin: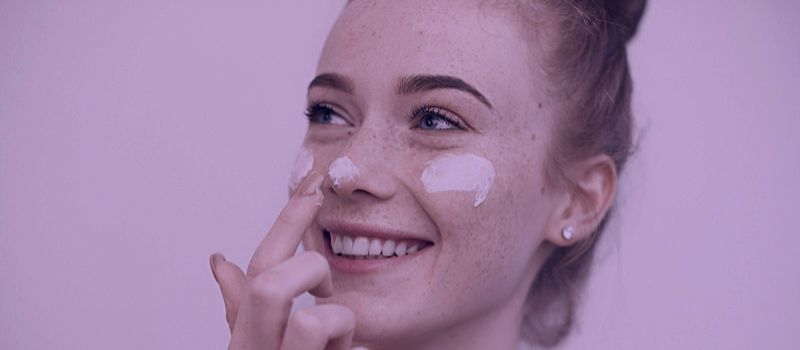 NB:
What if I told you I can show you how to never have acne again?
If you have acne and want it gone
,
read this message
.
Use a Gentle Cleanser
Since tretinoin is likely going to dry the hell out of your skin, it's important to make sure that the very first skincare product you reach for is going to be gentle and suitable for this change in your skin.
Cleansers are one of the products that are notorious for drying and stripping because that's their job – to strip oils, cosmetics, pollution, dust, and other small particles you might have stuck on your skin from being outside and exposing yourself to the environment.
Therefore, it's important to use a gentle cleanser that won't further dry out your skin and make it feel raw, irritated, and itchy when using tretinoin.
Look for a soap-free, non-foaming face wash that is designed for dry or sensitive skin.
My personal tretinoin favorite is the La Roche Posay Toleriane Hydrating Gentle Cleanser.
Add a Hydrating Toner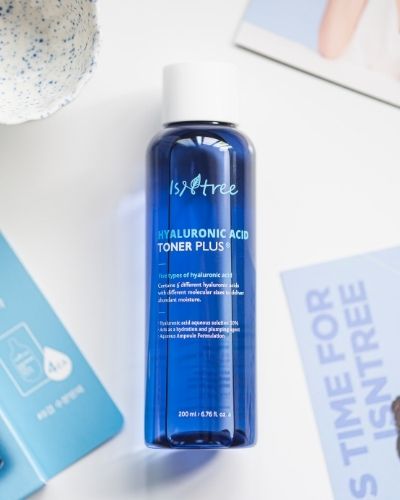 Toners are not a necessary product in your skincare routine, but since they contain ingredients that provide extra hydration, it might be a good idea to consider trying them while using tretinoin.
When choosing a toner, make sure that the solution doesn't contain unnecessarily drying and irritating ingredients such as alcohol denat, witch hazel, fragrance, or fragrant components.
Even if your skin is normally on the oily side, it's important to note that tretinoin will change your skin, at least in the beginning, and what may work usually won't necessarily work as well when your skin is changing and becoming drier and irritated.
Therefore, choose a toner that contains nourishing, soothing, and hydrating ingredients such as green tea or chamomile extracts, Centella Asiatica, hyaluronic acid, niacinamide, panthenol, etc.
Layer a Nourishing Serum
Adding a nourishing serum while on tretinoin may also help your skin maintain its hydration and not become a dry and parched mess that's likely to get easily irritated.
But since your skin is likely to get easily irritated from pretty much anything, including plain water, it's important to choose a serum that contains soothing and hydrating ingredients that won't sting, burn, and add to the irritation.
Avoid serums that contain alcohol, fragrance, or other drying components such as witch hazel.
Instead, stick to something that contains hyaluronic acid, niacinamide, panthenol, nourishing plant extracts such as Centella Asiatica, green tea, and licorice.
My all-time favorite nourishing serum is definitely the Medik8 Hydr8 B5 Intense, which has a beautiful silky texture and contains barrier-repairing ingredients such as hyaluronic acid, panthenol, biosaccharide gum, glyceryl glucoside, and soy extract.
Apply a Moisturizer After Applying Tretinoin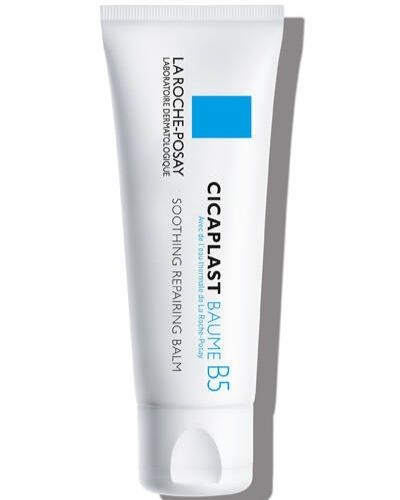 When starting tretinoin, you want to take your moisturizing game seriously and diligently apply moisturizer in the morning and evening (20-30 minutes after applying tretinoin). This will help to soothe and protect your skin barrier.
Even if your skin is usually on the oily side, trust me, this will change once you start using tretinoin.
Besides that, tretinoin will work even better and will deliver better and faster results if your skin barrier is strong and your skin is healthy and functioning.
CeraVe's Healing Ointment is a great option to consider, especially if you are fond of a technique called slugging, which involves slathering a good amount of petroleum-based moisturizers over your skin and sleeping in it.
Apply a Moisturizer Before Applying Tretinoin
Alternatively, if your skin becomes too dry and irritated, you can apply a moisturizer 20-30 minutes before applying tretinoin.
For this, you should definitely consider something soothing, such as the La Roche Posay Cicaplast Baume B5, even if thick balms like this one aren't something you usually reach for in normal circumstances.
Applying the balm before tretinoin will help buffer the strength while still delivering the active ingredient right into the skin, without the extra irritation.
Avoid Using Drying Makeup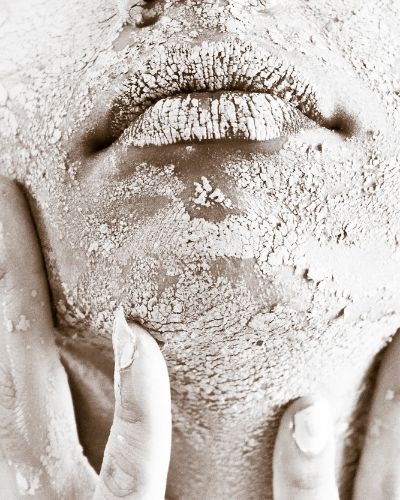 Using layers of makeup isn't such a great idea, especially while your skin is getting used to tretinoin.
This is because makeup, especially products with a matte finish, are likely to dry out the skin even more and lead to discomfort.
But besides that, they likely won't look that good because cream or powder products will definitely either settle in the lines of your face or just peel away and completely come off.
Avoid Using Drying Products to Remove Your Makeup
Wet wipes, micellar waters that contain witch hazel and alcohol, or makeup-removing sticks that contain irritating ingredients such as menthol and fragrance are all things you should toss while your skin is getting used to tretinoin.
These will not only dry out and irritate your skin due to the ingredients they contain but also require rough motions that will cause friction to the skin and make it incredibly irritated.
Stick to fragrance-free balms or makeup-removing oils, instead.
Avoid Using Exfoliating Acids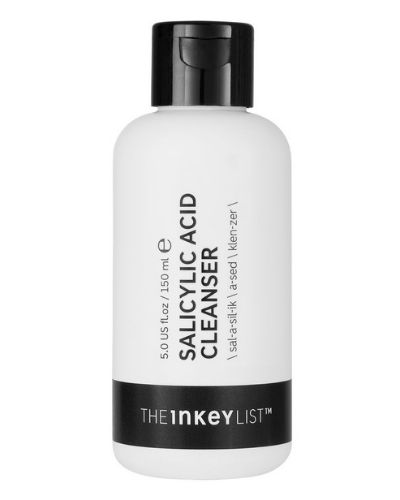 You should also avoid using any exfoliating acids for the first few weeks (or even months) of starting tretinoin.
This means no AHAs, BHA, or even physical exfoliants such as scrubs, brushes, and excessive scrubbing with a towel while drying your face.
This is because tretinoin already helps the skin cells shed faster and can be very irritating on its own.
So, adding something that will further help remove the skin cells from the skin's surface will just leave your skin barrier stripped and raw, which will make your skin incredibly irritated.
Avoid Using Other Acne Treatments
Additionally, you should definitely avoid using other acne treatments such as benzoyl peroxide.
I've heard from people who have tried to combat the dreaded tretinoin purge by using benzoyl peroxide to keep new breakouts under control, and needless to say, this has never ended well.
Benzoyl peroxide, although very effective, is also quite drying and can be irritating for many people, particularly those with sensitive skin.
But even if you wouldn't characterize your skin as sensitive, remember that tretinoin will very likely turn it that way, especially in the beginning.
So adding something drying to an already dry skin won't help the purge go away faster but will instead wreck your skin barrier and prolong the healing process.
Wear a Gentle Sunscreen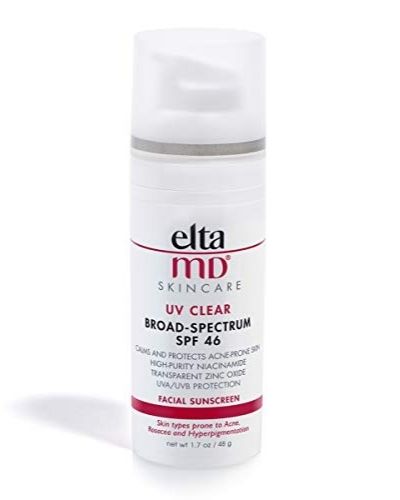 Tretinoin is known to make the skin more sensitive to the sun, and there's a big chance that you will start experiencing sunburns much quicker than it took you to experience them before starting tretinoin.
This is why wearing sunscreen is absolutely crucial while using tretinoin because the sun damage on the skin has the potential to be even more severe while the skin is vulnerable due to tretinoin.
So if you are experiencing a sudden warmth on your face, even if it's not that hot outside, it's a sign that your tretinoin is working and that you need to apply sunscreen ASAP.
My name is Simone and I am a certified skin specialist. I created this website to teach my readers how to take great care of their skin and I also like to occasionally share my honest opinions on skincare products I've tried. You can learn more about me here.
The Acne Solution: Your Ultimate Guide To Flawless Complexion
An extensive, no-nonsense course showing you how to never have acne again, from a licensed Esthetician specializing in oily/acne-prone skin.