Hyaluronic acid can be a great addition to your skincare routine if you are currently experiencing dry skin due to undergoing an Accutane treatment.
This ingredient is super hydrating and can help relieve some of the constant dryness of isotretinoin.
Additionally, since hyaluronic acid is gentle and hydrating, it's an excellent choice for those with sensitive skin – another plus if you're currently on Accutane.
So, can you use hyaluronic acid while on Accutane?
The answer is yes!
But, as with any other skincare product, or ingredient, there are ways to mess up and have a bad experience with hyaluronic acid while on Accutane.
Which is why in this article, I will talk about both components and give my advice on how to properly use hyaluronic acid while on Accutane for best results.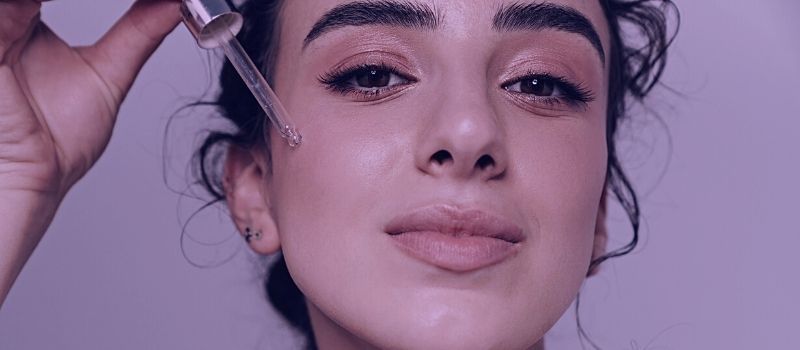 NB:
What if I told you I can show you how to never have acne again?
If you have acne and want it gone
,
read this message
.
How Does Accutane Work?
Accutane is the brand name for the medication known as isotretinoin, an oral medication used to treat severe acne on the face and body.
It is also commonly prescribed to people whose acne has resisted previous treatments, such as benzoyl peroxide, adapalene, and antibiotics, as well as those who are dealing with acne in larger areas such as the chest and back.
The exact mechanism of action is unknown; however, it's been observed that Accutane inhibits the function of the oil-producing glands by reducing the gland's size.
Once the gland's size is reduced, the gland will then produce less oil.
And since excess oil is essentially food for the acne-causing bacteria that live on the skin, lack of it will cause the bacteria to become starved, thus minimizing proliferation and eventually minimizing acne, too.
Accutane is a very effective medication and has been noted to drastically diminish severe cases of acne in as little as six months.
However, despite its efficacy, Accutane is known to come with some unpleasant side effects, the most common ones including dry skin, chapped lips, and dry eyes.
Sometimes, people who are going through a long course of Accutane can experience joint pain and headaches, but this is a rarer side effect that doesn't happen to everyone.
Another important thing to note about Accutane is that it's also a teratogen, meaning it can cause birth defects in pregnant women.
For this reason, women who are taking Accutane must use two forms of contraception and take regular pregnancy tests to make sure they're not pregnant while undergoing the medication and/or a couple of months after stopping it for precaution.
How Does Hyaluronic Acid Work?
Hyaluronic acid is a component that naturally occurs in the human body. It can be found all over our bodies, especially around skin cells and less so inside cells.
In fact, hyaluronic acid makes up about 50% of all glycosaminoglycans (GAGs), which are large molecules known as polysaccharides that deal with the support and maintenance of structural proteins such as collagen and elastin.
Hyaluronic acid plays an essential role in healthy-looking skin by holding moisture within its structure that maintains smoothness and elasticity.
Therefore, the benefits of using hyaluronic acid in your skincare routine are many.
Hyaluronic acid helps hydrate the skin, making it look healthy and glowy, but it also strengthens the skin barrier and helps it carry out other vital functions, such as defending itself from pathogens.
Additionally, hyaluronic acid can temporarily reduce fine lines and wrinkles by making the skin look plumper and smoother.
It also has some anti-inflammatory properties, and it's non-comedogenic, meaning it won't clog the pores, which makes it beneficial for anyone dealing with acne.
Risks of Using Hyaluronic Acid While on Accutane?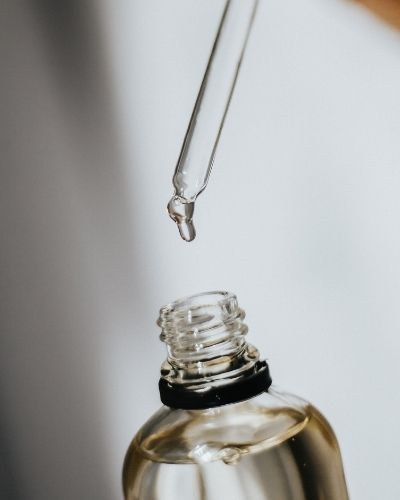 Hyaluronic acid is a low-risk ingredient and generally pairs well with pretty much any other active.
However, in some cases, hyaluronic acid can be misused, which can lead to excessive dryness and irritation.
This isn't necessarily an Accutane issue, but how you use the hyaluronic acid product.
Which is why you need to pay attention to proper layering and correct usage so that you don't have to deal with extra dryness on top of that caused by Accutane alone.
How to Use Hyaluronic Acid While on Accutane?
When your skin is excessively dry due to Accutane, the best way to incorporate hyaluronic acid into your skincare routine is by layering it before your heavy-duty moisturizers (and sunscreens in the morning.)
Whether you decide to use a toner or a serum with a high concentration of hyaluronic acid, you want to apply it on clean, damp skin and follow it up with a heavier moisturizer before it dries down fully.
This will prevent the active component from evaporating and will instead lock it into the skin, where it will deliver its potent hydrating properties.
Don't use hyaluronic acid serums on their own without following them up with a moisturizer, as this will cause the opposite effect – your skin will end up feeling dry and tight.
Best Hyaluronic Acid Products to Use While on Accutane
Here are some great hyaluronic acid serums to use while on Accutane:
Vichy – Mineral 89 Daily Skin Booster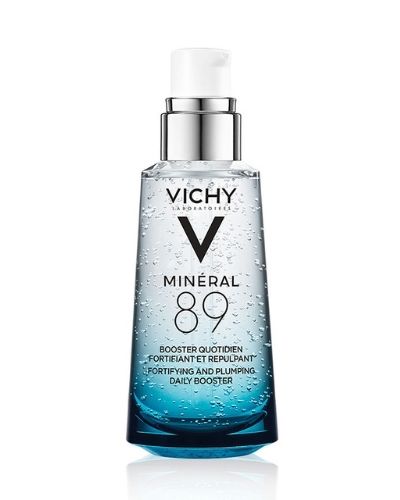 Vichy Mineral 89 Daily Skin Booster is a lightweight gel-serum that is the ultimate solution for more nourished, hydrated skin.
Made with Vichy's proprietary 15 mineral-rich water and hyaluronic acid, this gooey gel will last you for ages and make your skin look hydrated and glowy.
Paula's Choice – Hyaluronic Acid Booster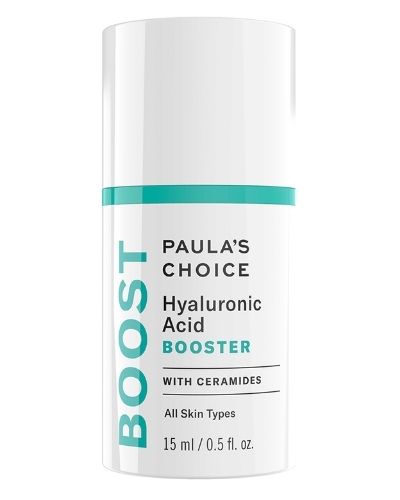 Paula's Choice Hyaluronic Acid Booster is a heavy-duty product that, besides hyaluronic acid, also contains ceramides which are an essential part of our skin barrier that helps lock moisture into the skin, as well as panthenol which is arguably one of the best soothing and anti-inflammatory ingredient in skincare products that instantly calms irritation.
The Hyaluronic Acid Booster is excellent for all skin types; however, dry, dehydrated, and ultra-sensitive skins on Accutane may appreciate it the most.
L'Oréal – Revitalift Derm Intensives Hyaluronic Acid Face Serum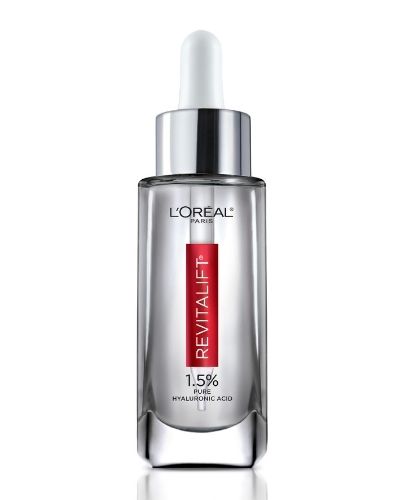 L'Oréal Revitalift Derm Intensives Hyaluronic Acid Serum is another great hyaluronic acid product that does a fantastic job at hydrating the skin at a reasonable price.
This hyaluronic acid serum contains 2% hyaluronic acid, as well as other replenishing ingredients such as glycerin, pro-xylene, and another hydrating agent called Mannose, which is a type of sugar that can hold on to water molecules and prevent them from evaporating.
It's also fragrance-free, making it a good option for those with sensitive, allergy, or rosacea-prone skin.
Medik8 – Hydr8 B5 Serum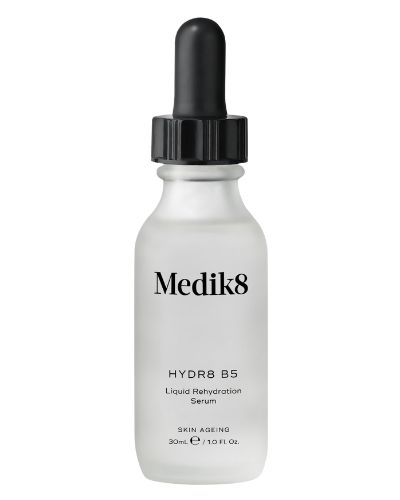 The Medik8 Hydr8 B5 Serum is an ultra-hydrating serum ideal for those with dry, dehydrated, and sensitive skin.
This product contains hyaluronic acid, vitamin B5, and allantoin, which work together to hydrate and soothe the skin, especially skin that's irritated due to Accutane or from using harsh skincare products.
SkinCeuticals – Hyaluronic Acid Intensifier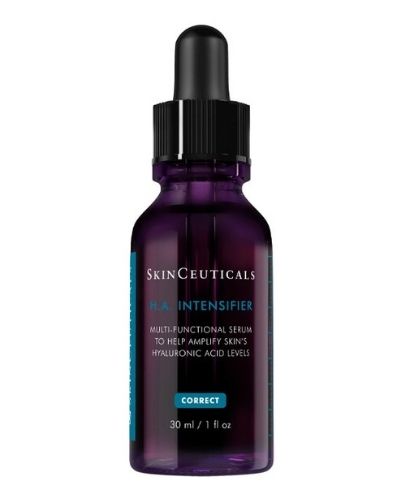 The Hyaluronic Acid Intensifier is one of the best hyaluronic acid serums in the market that helps restore dry and dehydrated skin but also soothe irritation with ingredients such as licorice extract and purple rice.
Additionally, the product contains 10% Proxylane, a patented ingredient that supports the skin's hyaluronic acid level to help improve firmness and give the skin a plumper, dewier, and healthy-looking complexion.
The Hyaluronic Acid Intensifier has a lightweight consistency and is perfect for anyone whose skin is dealing with dryness, dehydration, and irritation due to Accutane.
My name is Simone and I am a certified skin specialist. I created this website to teach my readers how to take great care of their skin and I also like to occasionally share my honest opinions on skincare products I've tried. You can learn more about me here.
The Acne Solution: Your Ultimate Guide To Flawless Complexion
An extensive, no-nonsense course showing you how to never have acne again, from a licensed Esthetician specializing in oily/acne-prone skin.