If you are looking for a treatment to get rid of old acne scarring, skin texture, and fine lines and wrinkles, you have probably seen suggestions of microneedling or dermarolling.
However, even though the two are often thought to be the same, they are actually very different in how they work and deliver results.
Therefore, in this article, I will discuss some of the benefits, side effects, and differences between dermarolling and microneedling and help you decide which one is better for you.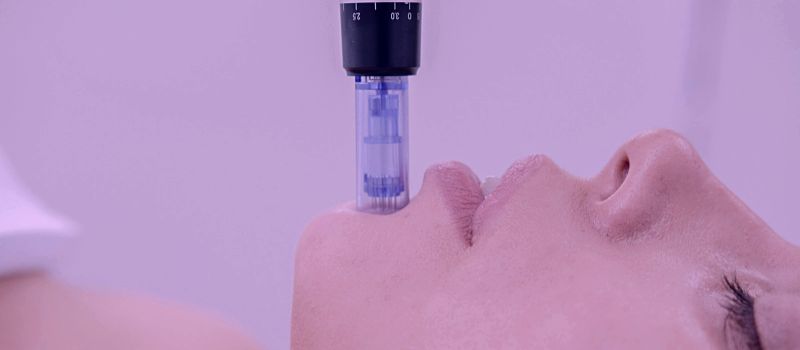 NB:
What if I told you I can show you how to never have acne again?
If you have acne and want it gone
,
read this message
.
What is Microneedling?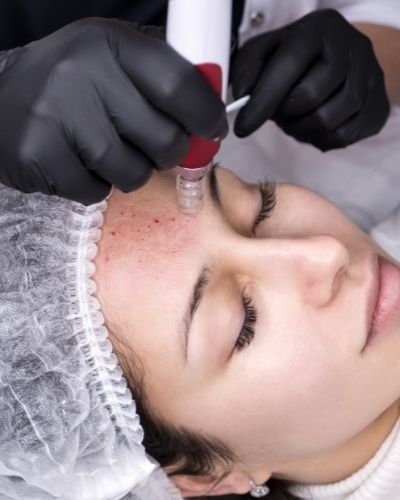 Also known as collagen induction therapy, microneedling is a procedure that involves using a pen-like device with fine needles to create tiny holes in the top layer of the skin.
Depending on the depth of the scar, the resilience of your skin, and at-home maintenance, you may need anywhere from three to five microneedling sessions to see the best results, but most people usually see a satisfying difference after the very first treatment.
Microneedling Benefits
Microneedling is primarily used to stimulate collagen production, which offers several benefits for the skin, including:
Improving fine lines and wrinkles.
Evening out skin texture.
Reducing the appearance of pitted acne scarring.
Microneedling Side Effects
While microneedling can be extremely useful in tackling several skin concerns, it also comes with its own fair share of side effects, including:
Dry and irritated skin.
Itching and flaking.
Pinpoint bleeding.
Increased sun sensitivity.
Downtime of 2-3 days depending on your skin and needle length used.
What is Dermarolling?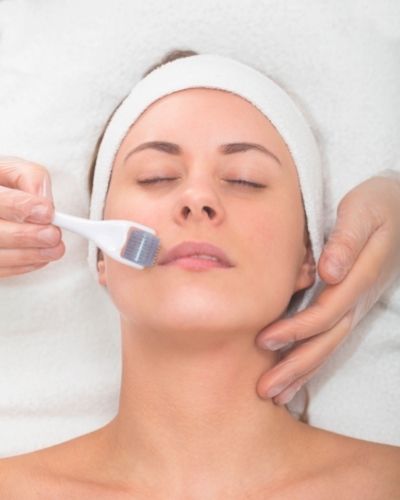 The dermaroller aims to give the same results as microneedling; however, it's a device that is for at-home use.
The dermaroller, much like the microneedling pen, comes in several different needle lengths, starting from 0.20mm, which is usually used on the face, around the eyes, and hairline, and goes up to 2mm, which is advised for use in thicker areas of the body such as the thighs in order to treat deeper scars and stretch marks.
Dermarolling Benefits
While dermarolling isn't the safest of procedures, and is heavily advised against at-home use, it can still offer some benefits, including:
Improved fine lines and wrinkles.
Improved skin texture.
Improved pitted acne scarring.
Dermarolling Side Effects
Dermarolling at home can sadly go wrong in many different ways. If you aren't a professional, it's best to stay away from this tool because the side effects can be devastating, and some of them include:
Spreading bacteria.
Exacerbated acne.
Exacerbated skin texture.
Redness and irritation.
Dry skin and flakiness.
Itching and burning.
Is Dermarolling the Same as Microneedling?
Even though they can sometimes offer the same benefits for the skin, dermarolling and microneedling are not the same.
Perhaps, the only advantage of using a dermaroller over getting a professional microneedling treatment is cost and convenience.
Dermarollers are meant to be a device to be used in conjunction with microneedling treatments, but they are nowhere near as effective or sterile as a microneedling treatment and shouldn't be used by non-professionals.
Besides that, the needles from a microneedling pen device are more precise and would go straight to the areas they have to go in order to promote collagen production.
The needles from a dermaroller, on the other hand, are likely to scratch and damage the skin due to the rolling motions that allow the tool to create bigger channels or gaps on the skin, which could potentially lead to more uneven skin texture and spread bacteria around.
What's Microneedling Good For?
Microneedling is one of the best treatments for improving collagen production, reducing pitted acne scarring, reducing the appearance of stretch marks, and boosting hair growth.
What's Dermarolling Good For?
Dermarolling could potentially be a good treatment for boosting hair growth, and while it has shown that it can also be useful in improving skin texture and reducing pitted acne scarring, it's not advisable to be used at home by non-professionals.
When's The Best Time to do Microneedling?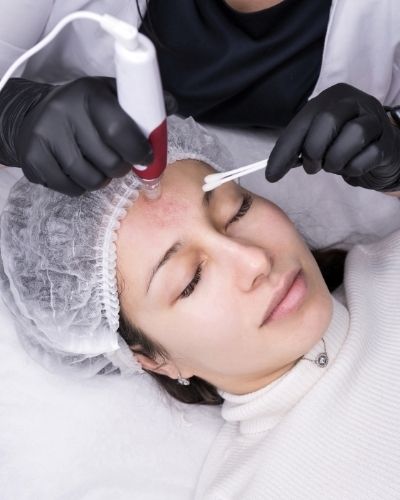 Microneedling is a treatment that should be done in winter to avoid unnecessary discomfort, irritation, and even scarring from sun exposure, sweating, friction, and heat.
It's also highly recommended to rest for at least 24-48 hours after microneedling and avoid exposing yourself to environmental pathogens.
Lastly, avoid doing strenuous exercise 24-48 hours after microneedling as this could also cause redness, sweating, and discomfort.
How to Stop Itching After Microneedling?
Your skin will feel warm and tight and look red for one to three days after microneedling.
Experiencing an itching sensation after microneedling is also very common, which is why during this time, you should use a delicate cleanser such as SkinCeuticals Soothing Cleanser and a soothing moisturizer such as the Cicaplast Baume B5.
What Not to Use After Microneedling?
Avoid using hydrocortisone creams as these are often recommended to soothe irritation and calm itching from microneedling; however, steroid creams are notorious for causing withdrawal symptoms which can be pretty intense and usually appear as persisting redness, eczema-like skin conditions, more itching, and irritation.
The worst part about these symptoms is that they can last for a long time, so using steroid creams to soothe an itch that would go away after a day or two after microneedling is just not worth it.
Additionally, stay away from active ingredients such as hyaluronic acid and vitamin C serums, as these are usually applied during microneedling. Using them on raw, irritated skin after the treatment will prolong the healing process and lead to irritation.
Lastly, avoid using exfoliating acids, anti-acne actives such as benzoyl peroxide, and retinoids on your skin for at least a few days to a week after microneedling.
My name is Simone and I am a certified skin specialist. I created this website to teach my readers how to take great care of their skin and I also like to occasionally share my honest opinions on skincare products I've tried. You can learn more about me here.
The Acne Solution: Your Ultimate Guide To Flawless Complexion
An extensive, no-nonsense course showing you how to never have acne again, from a licensed Esthetician specializing in oily/acne-prone skin.