Azelaic acid is an ingredient that can help refine skin texture, soothe redness, reduce acne, and fade hyperpigmentation.
Microneedling, on the other hand, is a medical procedure that involves creating tiny punctures in the skin to stimulate new collagen production and helps improve skin texture, tone, and elasticity.
So the question is, can you use azelaic acid after microneedling? The answer is yes—in fact, it's a great idea!
Adding azelaic acid after microneedling can help make the most of your procedure and enhance its effects. Azelaic acid's anti-inflammatory and antioxidant properties can help the skin look healthier, smoother, and more even.
However, even though azelaic acid is safe to use after microneedling, you will want to start using it a few days after the procedure.
This is because the skin may be sensitive and irritated for a few days post-treatment, so you need to give it enough time to heal to prevent unnecessary discomfort like stinging and burning.
With that said, if you want to learn more about azelaic acid and how to use it with microneedling, continue reading below.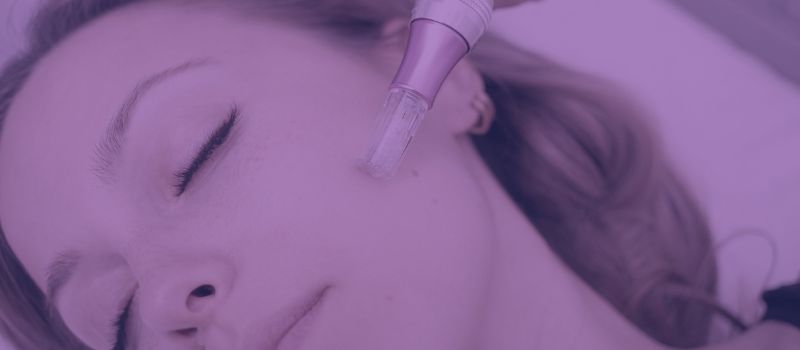 NB:
What if I told you I can show you how to never have acne again?
If you have acne and want it gone
,
read this message
.
What is Azelaic Acid?
Azelaic acid is a component that naturally occurs in wheat, rye, and barley, but it can also be synthetically made in a lab, which is the type used for skincare and cosmetic products due to its effectiveness and stability.
It is a type of acid with antibacterial, anti-inflammatory, and antioxidant properties.
Its antibacterial action helps reduce the overgrowth of pathogenic bacteria on the skin, while its anti-inflammatory activity alleviates redness, swelling, and irritation.
Azelaic acid can also help normalize the skin's shedding process, resulting in a brighter complexion and fading post-inflammatory hyperpigmentation.
Azelaic acid is also one of the best ingredients for people who are dealing with rosacea as it helps relieve some of the symptoms, such as pustules and excessive redness, while not irritating the skin, like some stronger actives, such as exfoliating acids.
However, while this component is called an acid, it isn't an AHA or BHA, but it is a distant relative to them, and although it has some mild exfoliating properties, it doesn't work the same way as azelaic acid is a so-called dicarboxylic acid, which are antibacterial components that help reduce bacteria.
In skincare products, azelaic acid comes in various strengths.
However, you can only buy over-the-counter products that contain azelaic acid up to 10%. On the other hand, you can also have azelaic acid prescribed by a dermatologist, and that version is usually 15-20%.
Finally, you can also get azelaic acid chemical peels done by an esthetician, which are high-strength treatments that can reach up to 30%.
Some benefits of using azelaic acid include:
Decreased inflammation.
Reduced acne.
Decongested pores.
Improved redness.
Faded hyperpigmentation.
Even skin tone.
Smooth texture.
What is Microneedling?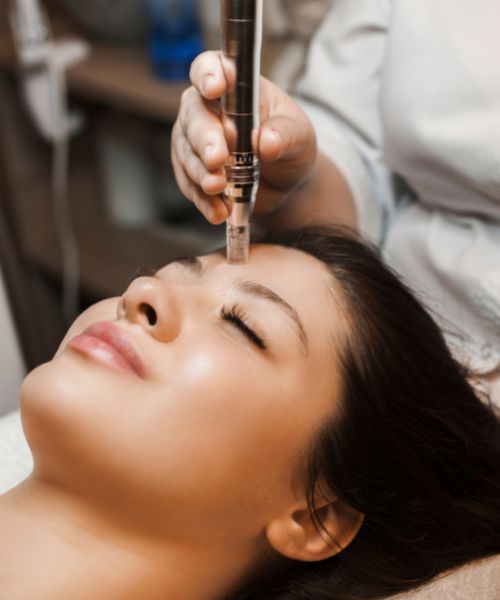 Microneedling is an aesthetic treatment that uses tiny needles to create microscopic wounds in the skin.
This process stimulates the body's natural wound-healing process, which leads to increased collagen production and healthier-looking skin.
It can help reduce wrinkles, tighten large pores, smooth out textural irregularities, and improve the appearance of atrophic acne scars, which are deep, pitted scars caused by severe acne.
Can You Use Azelaic Acid After Microneedling?
While azelaic acid can help soothe redness and irritation, it's still an active ingredient, so it's best to avoid using it right after microneedling.
This is because your skin will feel sore, stretched, and irritated after the treatment, so using a healing and barrier-repairing moisturizer like the La Roche Posay Cicaplast Baume B5 might be the best thing to do in the 48 hours post microneedling.
Once your skin starts to feel slightly better, which is usually on day three after microneedling, you can begin introducing azelaic acid into your skincare routine.
However, be mindful of the concentration and potency of the product you're using.
For example, azelaic acid in up to 10% can help promote healing. In comparison, prescription-strength azelaic acid of up to 20% might cause stinging, burning, and discomfort, which is definitely a sign your skin is still not ready for actives and requires a longer healing time.
On the other hand, if you don't experience any stinging or burning sensation, you can use the 20% version, but always in conjunction with a nourishing moisturizer and broad-spectrum sunscreen.
The Benefits of Using Azelaic Acid After Microneedling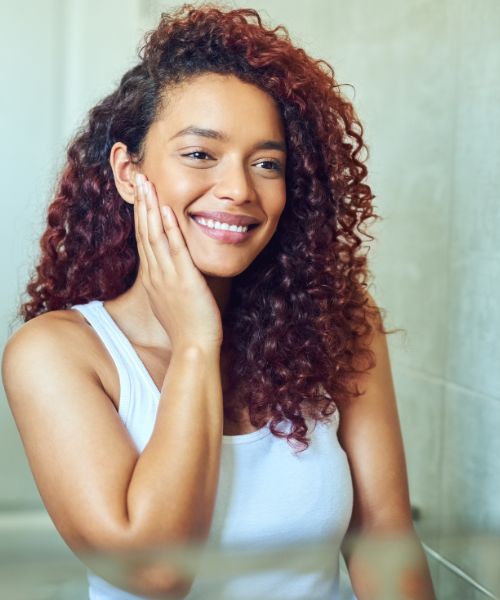 Azelaic acid can help soothe the skin after microneedling, promote healing, reduce redness and inflammation, and help improve the overall appearance of your skin.
It can also help reduce post-inflammatory hyperpigmentation and regulate sebum production.
So, if you're looking for an effective skincare ingredient after microneedling, azelaic acid might be the answer.
Just make sure to start with low-strength products and gradually increase to higher concentrations, as your skin's tolerance will increase over time.
The Side Effects of Using Azelaic Acid After Microneedling
Using azelaic acid after microneedling might cause some side effects, such as stinging, burning sensation, redness, and irritation.
Therefore, if you experience any of these symptoms after using azelaic acid, immediately stop using it and give your skin time to heal properly.
You should also consult a dermatologist or esthetician to ensure you're using the right product and concentration for your skin type and needs.
---
---
Best Azelaic Acid Products to Use After Microneedling
Here are some of the best azelaic acid products to use after microneedling:
Eva Naturals – 10% Azelaic Acid Serum, $15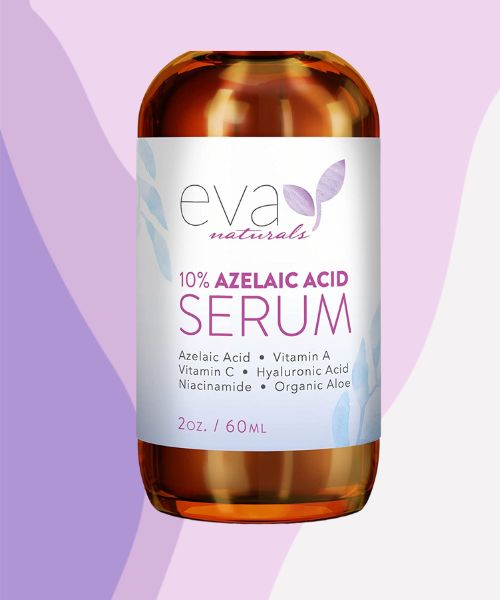 The Eva Naturals 10% Azelaic Acid Serum is a lightweight and fast-absorbing formula that helps reduce inflammation, redness, and pigmentation. It is also packed with barrier-repairing niacinamide, hydrating hyaluronic acid, as well as healing vitamin E and soothing aloe.
Traces of vitamins C and A are also included to brighten the complexion and even skin tone.
InstaNatural – 10% Azelaic Acid Moisturizer, $20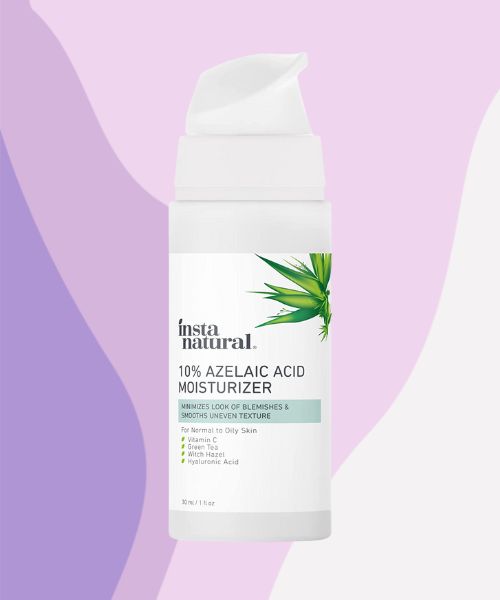 Lightweight, creamy, and suitable for all skin types, the InstaNatural 10% Azelaic Acid Moisturizer contains a blend of ingredients to soothe, nourish, and protect the skin.
Besides the main active ingredient, azelaic acid, the InstaNaturals moisturizer also contains acne-fighting witch hazel, soothing green tea, and brightening vitamin C that will help you get the most out of your microneedling session.
Naturium – Vegan Lactic Acid Emulsion 5%, $25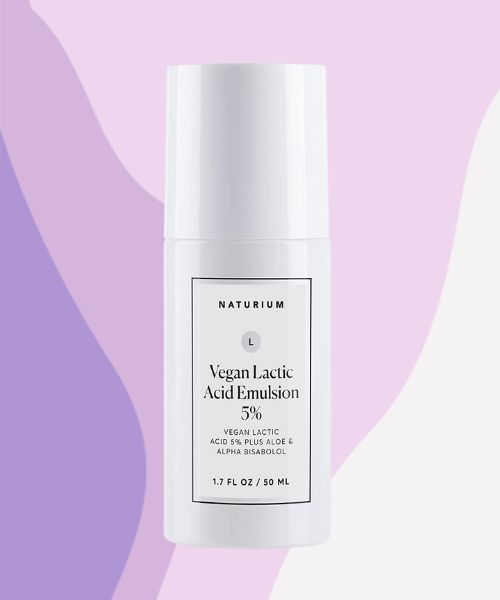 Naturium Vegan Lactic Acid Emulsion 5% is a gentle and hydrating fatty toner that helps revive and nourish dry skin. It contains 5% azelaic acid along with soothing aloe and antioxidant bisabolol to brighten and even out skin tone.
Gentle, hydrating, and nourishing, this is one of the best azelaic acid serums after microneedling.
Paula's Choice – 10% Azelaic Acid Booster, $39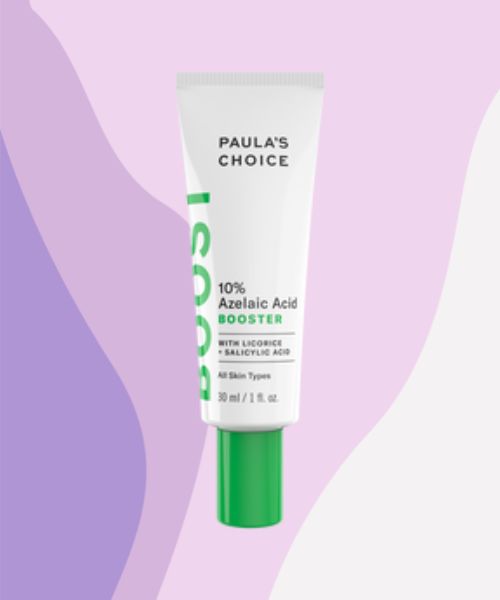 Paula's Choice 10% Azelaic Acid Booster is a powerful yet gentle formula that helps minimize the appearance of wrinkles, hyperpigmentation, and redness. It also helps reduce breakouts, leaving skin smooth and hydrated.
This product is suitable for all skin types, including sensitive and dry skin types, so it's a great choice to use after microneedling.
A combination of azelaic acid, soothing licorice extract, moisturizing allantoin, and antioxidant bisabolol make this serum perfect for treating skin irritation and promoting healing.
SkinCeuticals – Phyto A+ Brightening Treatment, $105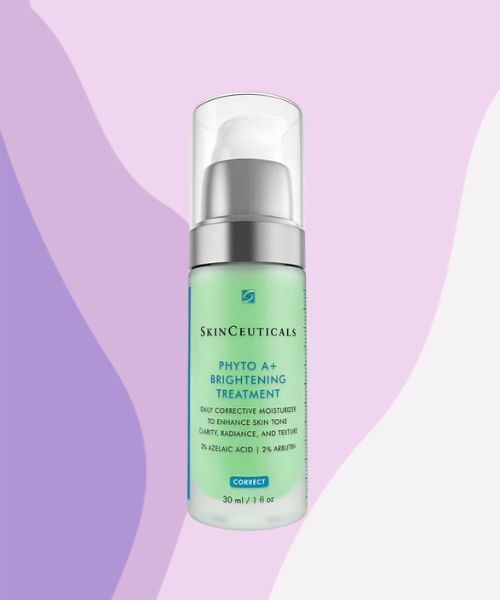 A targeted treatment rolled into a gel-cream moisturizer, the SkinCeuticals Phyto A+ Brightening Treatment is designed to calm inflammation and hyperpigmentation for those with oily skin or conditions like acne or rosacea.
It contains 3% azelaic acid for improved cell turnover, brightening alpha-arbutin, and a phyto botanical blend to smooth, calm, and soothe irritated and inflamed skin.
My name is Simone and I am a certified skin specialist. I created this website to teach my readers how to take great care of their skin and I also like to occasionally share my honest opinions on skincare products I've tried. You can learn more about me here.
The Acne Solution: Your Ultimate Guide To Flawless Complexion
An extensive, no-nonsense course showing you how to never have acne again, from a licensed Esthetician specializing in oily/acne-prone skin.