You may already know that discoloration and scarring left from acne are much more difficult to heal than the condition itself.
I still have some red spots from past acne on my cheeks even though I haven't had a severe breakout in more than six months.
Most often than not acne goes away in a few weeks time (assuming that you've found the right products to support your skin) but the scars left behind can last months, if not years.
Therefore, many people (myself included) want a complexion product that does a great job in covering the discoloration and scarring while still looking very minimal and natural on the skin.
Luckily, I found that product by recommendation, and I am here to share it with you today as well as give you some useful tips on how I manage to cover my discoloration and scarring.
This is my Jane Iredale Pressed Powder Foundation review, so stick around if you want to find out how to work this product and get that glow.
Jane Iredale PurePressed Mineral Powder Foundation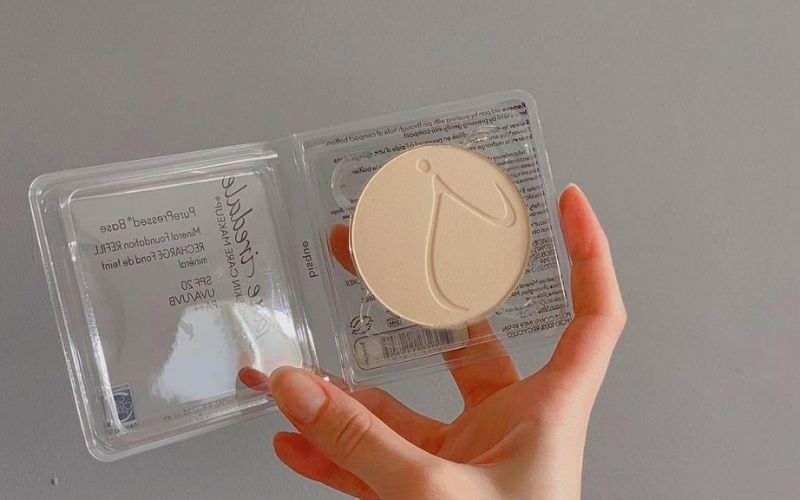 Jane Iredale's PurePressed Mineral Powder Foundation is a pressed, weightless powder that is also designed to act as a concealer, foundation, and sunscreen.
The coverage is sheer as the company is known to take a minimalistic approach to makeup and they believe that less is more.
If you've used a pressed mineral powder before, you may be familiar with the feeling, however, I have never tried anything similar to this product, so I didn't know what to expect when I first ordered it.
But before I start talking about my experience with using the PurePressed Mineral Powder Foundation, let's dig into the ingredients.
Ingredients
The two active ingredients in this product are the sun-protecting Titanium Dioxide and Zinc Oxide. Besides that, it also contains Mica, Dimethicone (which is excellent for retaining moisture into the skin), as well as pine bark and pomegranate extracts which are known for their antioxidant properties.
This doesn't really matter to me because I don't expect my makeup to act as skincare, so as long as it doesn't clog my pores and breaks me out, I don't need it to be anything fancy.
What I found interesting is that the powder doesn't contain Talc which absorbs excess oil and gives you that dead and dehydrated skin look, or Bismuth Oxychloride which is sometimes used in powders as a substitute for Talc but it is associated with skin irritations.
Consistency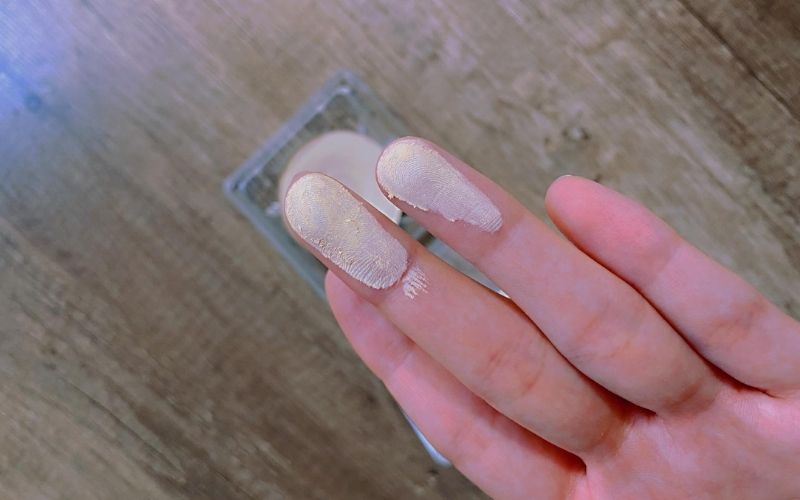 The product has a consistency the name suggests – pressed powder.
However, you do need to be careful when you are taking product with your brush because it does fly all over the place in tiny specks. It's not quite like a loose powder but it's close.
Shade range
The PurePressed Mineral Powder Foundation has a decent shade range of 26 shades in total. There are warm, neutral, pink, and cool undertones for pale, medium, and dark complexions.
I am currently using the shade Bisque, however, I found it a bit too yellow for me so I will be ordering Warm Silk next.
How to use it?
Using the PurePressed Mineral Powder Foundation is quite simple as all you have to do is pick some product up with either a big fluffy brush or a stippling brush and apply it on the face in light, downward strokes.
I've learned that packing it on with a stippling brush gives me better coverage and I usually do this under my eyes and my cheek area where there is most redness.
On the other hand, I like to lightly dust off some product on my forehead where the scarring and discoloration aren't that prominent as this gives me lighter coverage.
Performance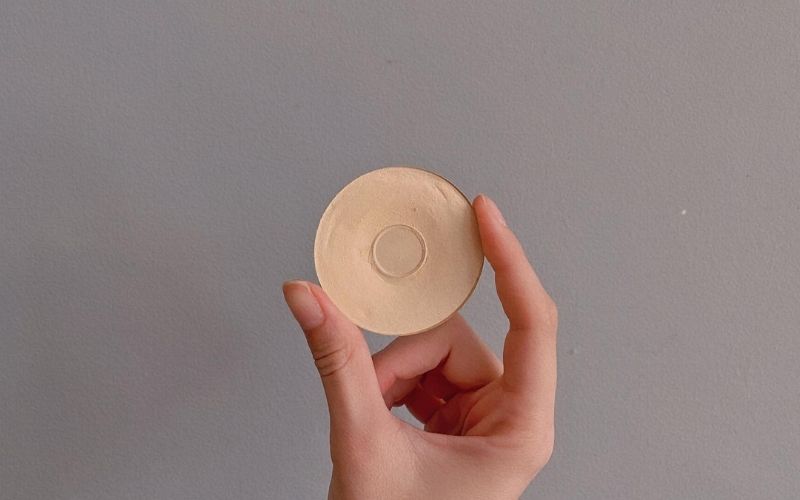 I like using the PurePressed Mineral Powder Foundation as it is very convenient. I've been using it almost daily for about five months and you can see on the photo how much product I have left.
I also blot quite often, especially when I am wearing my usual K-beauty sunscreens (Purito, Klairs, and Krave) underneath it.
These sunscreens make my skin quite greasy and when I layer the PurePressed Powder on top of any of these – I can't say that it holds up all too well and I usually have to blot every couple of hours or so.
What I didn't like about this product, in the beginning, was that it tends to crack and separate in oily areas (which for me is my entire face) and my pores suddenly look huge after wearing it for a few hours.
However, I learned that when I have a matte base on my face before applying this product – it holds up much better.
This is why I always use my Super-Light Wrinkle Defense SPF 30 by Paula's Choice underneath and I give it some 10-15 minutes to dry properly after applying it before following with the PurePressed Mineral Powder.
This way, I can go on without blotting for an entire day instead of having to do it every couple of hours.
The PurePressed Mineral Powder also tends to hold up significantly better on top of this mattifying sunscreen rather than something with a more glowy finish like the K-beauty ones.
RELATED: Paula's Choice Super Light Wrinkle Defense SPF 30 Review
My current morning routine
Here is my current morning skincare and makeup routine and the exact steps that help my makeup stay intact all day long on my oily skin:
JI Pressed Powder Foundation Pros:
Good shade range
Big pan (9.9 grams/.35 oz)
Decent coverage
Contains SPF 20 UVA/UVB/PA++
Water-resistant for up to 40 minutes
Hypoallergenic
Great for both dry and oily skin types
Great for sensitive skin
Won't dry out or dehydrate the skin
Easily available
JI Pressed Powder Foundation Cons:
Expensive ($44)
May not hold up well throughout the day if your skin is very oily
Related Questions
Is Jane Iredale makeup good for your skin?
Not all Jane Iredale makeup products are good for oily/acne-prone skin. Some of them, such as the concealer and cream blush are loaded with seed oils including moringa, sunflower, castor, as well as avocado oil.
These oils may not be an issue for someone who has dry skin and isn't prone to acne (both inflammatory and non-inflammatory), however, I would highly recommend that you avoid them if you are prone to blackheads, millia around the eyes, and inflammatory acne in other areas.
Is Jane Iredale a cruelty-free brand?
Jane Iredale is a certified cruelty-free cosmetics brand, recognized by both Leaping Bunny and PETA, and although they don't always use 100% vegan ingredients during the production of their products, they never test on animals.
Thanks for stopping by! My name is Simone and I am a certified skin specialist. I created this website to teach my readers how to take great care of their skin and I also like to occasionally share my honest opinions on skincare products I've tried. You can learn more about me here.