As I have said in some of my previous posts, balance is the key factor for keeping oily and blemished skin under control.
However, we can all agree that finding that perfect balance to calm down the excessive oil production in our skin can be quite a challenge.
Everything becomes even worse when the excess oil starts to clog your pores and mess with the bacteria living on the surface of your skin.
That is when the natural equilibrium of the skin becomes compromised, leading to dehydrated skin, irritation, and blemishes.
While there are many natural ways to improve the condition of your skin through maintaining a healthy diet, regular exercise, and a good amount of water intake, it all comes down to the most essential part – a good skincare regimen.
Today, I am doing my Medik8 balance moisturizer review, a great moisturizer I believe should be a part of every good skincare routine.
TLDR Review Summary: The Balance Moisturizer is perfect for you if you are beyond tired of the never-ending battle with your shiny complexion due to excess amounts of sebum and are looking for a product that will hydrate and mattify your skin.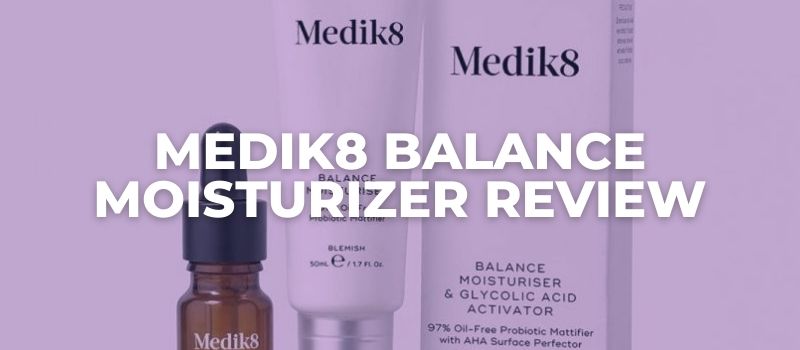 NB:
I can show you how to never have acne again.
If you have acne and want it gone
,
read this message
.
Medik8 Balance Moisturizer Review
£45 (from Medik8.com)
Price

Ingredients

Brand Quality

Average Customer Review
Medik8 Balance Moisturizer Review Summary
Cruelty-Free
Science-Based
Oil-Free
Perfect For Oily Skins
My Story With Medik8
I was introduced to this cosmeceutical skincare brand when I first started my journey as an aesthetician.
A few months later, I am a certified Medik8 skincare expert. I am now licensed to recommend their products as homecare treatments and carry out professional facial treatments for clients.
What made me fall in love with Medik8 as a therapist is that they are a result-based brand with formulations that are deeply rooted in science.
Their products are specifically formulated to target various skin concerns, including skin aging, acne, redness, pigmentation, and dryness.
Another very important thing and something that I am very much opposed to is animal testing.
Medik8 does not test on animals nor do they ask others to test for them. This includes finished products and products within development or production.
What is The Medik8s Balance Moisturizer?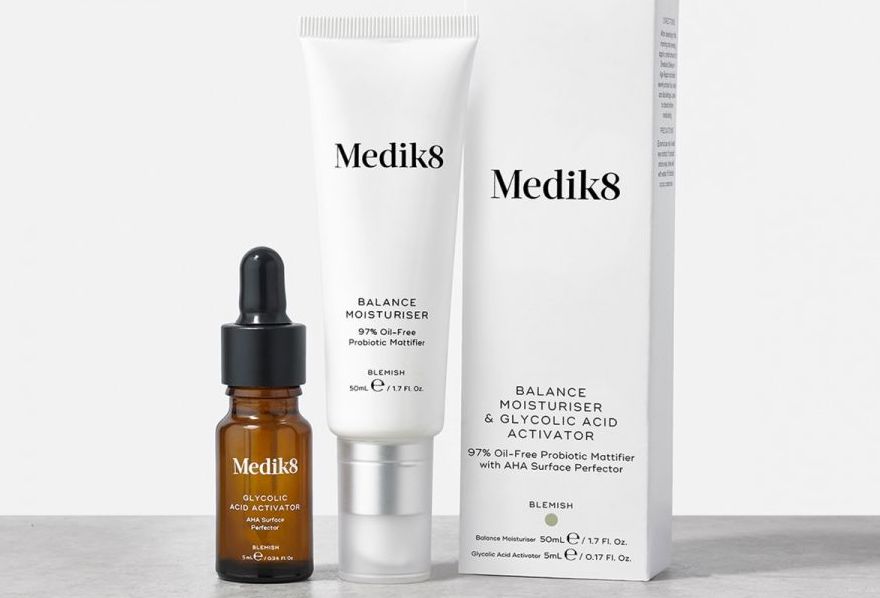 Balance Moisturizer contains a powerful, high-performance blend of prebiotics and probiotics to restore and balance the skin's natural pH value.
Pre and probiotics work to support the skin's natural acid mantle which is the skin's natural barrier and protection.
The combination of pre and probiotics is ideal for treating acne-prone skin as they gently encourage the skin to favor good bacteria over the bad ones.
Balance Moisturizer is a lightweight, everyday moisturizer that controls the excess production of natural oils by efficiently boosting hydration and soothing the skin.
It decreases shine and mattifies the complexion and it is absolutely excellent for oily complexions as it will leave the skin balanced.
Additionally, there is a 5ml bottle of the Glycolic Acid Activator included in the box.
Glycolic acid is the smallest particle of all AHAs (alpha-hydroxy acids) and it is the holy grail of exfoliation.
This AHA serum exfoliates the upper layer of the complexion by breaking down the bonds between dead skin cells on the skin's surface.
If your skin is oily but tends to be sensitive (especially when introducing a new product), you may find slight redness after applying the Glycolic Acid Activator on your skin, as I did the first time I used it on myself.
However, this prepares the skin for the following products in your skincare, and it will enhance the absorption of the moisturizer itself for maximum results.
It is recommended to be used 2-3 times a week, but being stubborn and curious as I often am, I went in with 4 times the first week I got this product.
I was curious to see if the redness will disappear after the first couple of uses like it typically does whenever I introduce a new product in my routine.
In my case, as an oily but sensitive skin type, the redness was less visible after the second application and it completely disappeared after the fourth application in the same week, thus confirming my suspicions that my skin needed some time to adjust to the product.
Since my little experiment went well I continued to use the Glycolic Acid Activator three times a week, though I highly recommend it to be used two times for more sensitive skin types.
What's In It?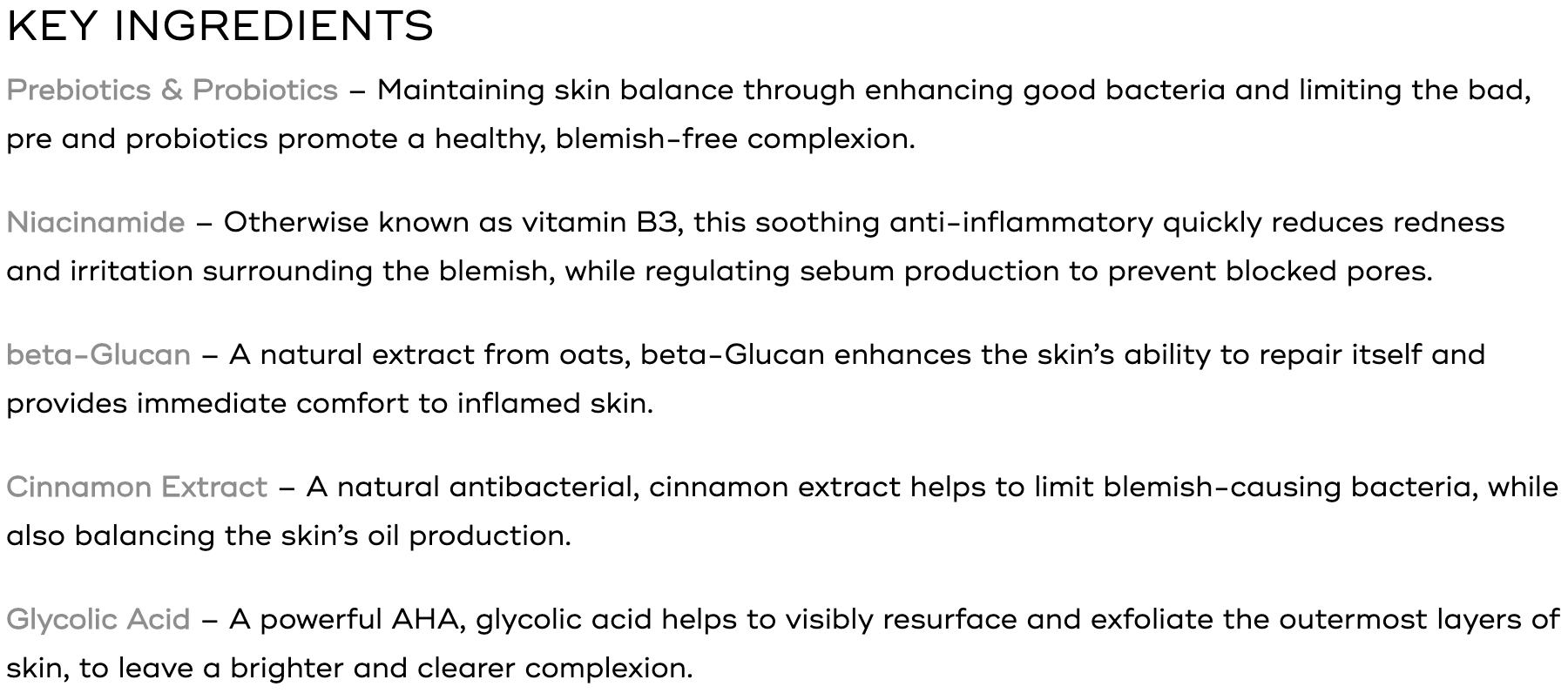 Besides containing prebiotics and probiotics that maintain the balance of the skin through enhancing good bacteria to promote a healthy complexion, the Balance Moisturizer is packed with hydrating vitamins and antibacterial ingredients.
Some of the key ingredients are:
Niacinamide, otherwise known as vitamin B3, is a gentle and soothing ingredient that controls sebum production and reduces redness and irritation due to its powerful anti-inflammatory properties.
Cinnamon Extract – it contains natural antibacterial properties that inhibit the acne-causing bacteria and regulate sebum production.
beta-Glucan – one of my favorite and preferred ingredients in a moisturizer is beta-Glucan, a natural extract from oats. This has saved my skin from inflammation and scarring countless times in the past.
It is an absolute miracle of an anti-inflammatory ingredient that provides immediate comfort to inflamed skin.
How To Use the Medik8 Balance Moisturizer for Best Results?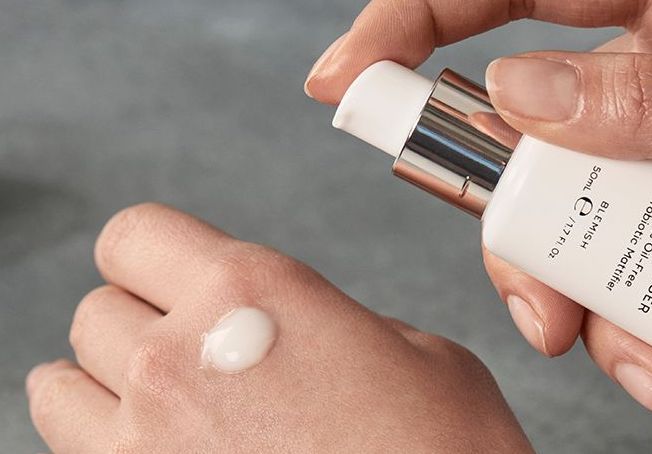 It is best to use the Balance Moisturizer after applying serums or treatment products in the morning and evening by applying a small amount on your face, neck, and décolletage.
For exfoliation and better product absorption, you can use the Glycolic Acid Activator 2-3 times a week, depending on your skin's sensitivity.
Apply a few drops of the Glycolic Acid Activator to perfectly clean skin before applying serums or treatment products and seal it all in with applying the Balance Moisturizer last.
What Are Medik8 Customers Saying?
I have introduced and recommended this product on numerous occasions to my clients whose main skin concerns were excessive oiliness, blemishes, acne breakouts, and dehydration.
My clients' feedback is beyond amazing with visibly reduced shine, restored hydration, and blemish-free skin within the first month of using the Balance Moisturizer.
I always like to encourage my clients to take good care of their skin with adequate skincare products. This has never failed to give me incredible joy as a therapist whenever I see a happy and satisfied client coming back to share the positive results.
I was also curious as to what other people had to say about this product on the Internet, so I sat down and did my research as I started writing this review.
Here are some of the comments on the Balance Moisturizer I found on several websites which I will also link below:
Jennifer wrote for AdoreBeauty – I suffer from an oily T-zone so my beauty therapist recommended this product. After using it for roughly one month, my oiliness was under much better control; I didn't even have to pack the translucent powder in my bag on a night out anymore. This product, although pricey, is worth every cent!
Christina wrote for DermaCareDirect – First time used on my problematic, dry, breakout-prone skin and it is now completely clear! I use most of the Medik8 products and I am shocked it took me so long to try this.
Stephanie wrote for SkinCity – I have been using Medik8 products for years now! I have found my other half and could not be happier about Medik8 products. I have seen a lot of changes in my skin and I love them.
The Best Place to Buy Medik8 Products

The best place to buy these products is from their original Medik8 website where you will also find tons of product information and all the ingredients explained in great detail.
Some of the Medik8 products are also available on several other websites for easier access in different parts of the world.
The Balance Moisturizer and Glycolic Acid Activator are also available on Amazon UK and Amazon DE.
---
---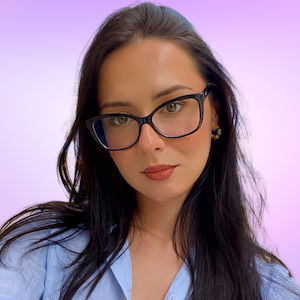 My name is Simone and I am a certified skin specialist. I created this website to teach my readers how to take great care of their skin and I also like to occasionally share my honest opinions on skincare products I've tried. You can learn more about me here.
The Acne Solution: Your Ultimate Guide To Flawless Complexion
An extensive, no-nonsense course showing you how to never have acne again, from a licensed Esthetician specializing in oily/acne-prone skin.