If you're currently on Accutane, chances are your scalp is feeling pretty dry and flakey.
And while there's no shortage of dandruff shampoos on the market, not all of them are created equal when it comes to Accutane users.
Some anti-dandruff shampoos are actually incredibly harsh and can lead to even more severe inflammation, itchiness, and dryness in the long run.
Which is why you have to opt for a product that's gentle, non-irritating, and contains ingredients that will nourish the scalp instead of masking the issue and eventually leading to something worse.
In this article, I've rounded up the ten best shampoos for Accutane users that are gentle enough for dry, sensitive scalps, and they'll help keep your flakes at bay.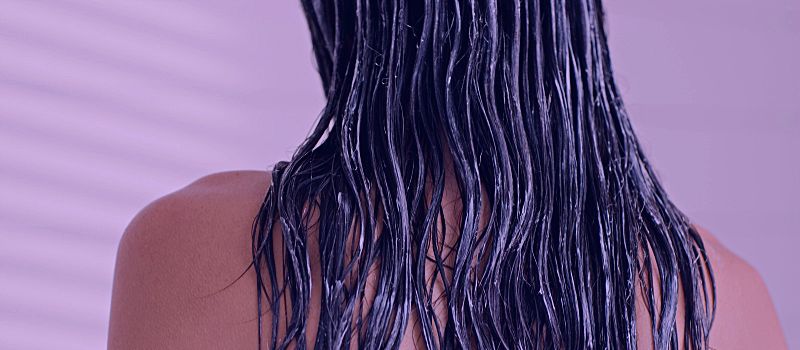 NB:
What if I told you I can show you how to never have acne again?
If you have acne and want it gone
,
read this message
.
The Body Shop – Ginger Scalp Care Shampoo – $6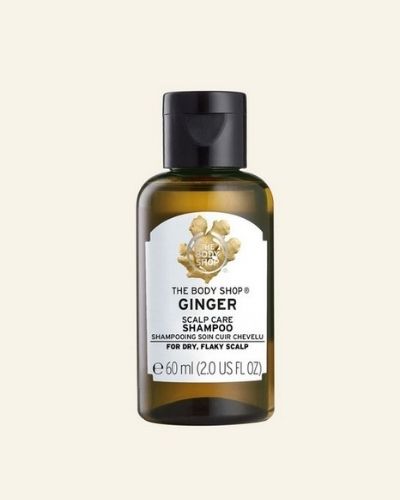 Best for flakey scalp.
While there are many anti-dandruff shampoos on the market, The Body Shop Ginger Scalp Care Shampoo is one super-affordable option that relieves itchy and flakey scalp after as little as one wash.
The shampoo has a strong scent, so if you are not a fan of this, trying out the smaller bottle might be an excellent option to start with.
However, for only $6, it's definitely something you should consider trying.
The Ordinary – Sulphate 4% Shampoo Cleanser for Body & Hair – $8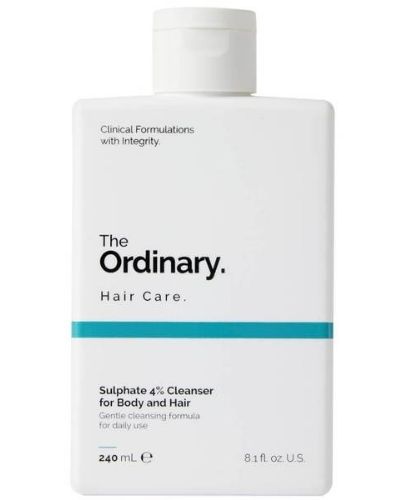 Best for sensitive, flakey scalp.
The Ordinary Sulphate 4% Shampoo Cleanser for Body & Hair is an excellent option for Accutane users with sensitive and flakey scalp.
The shampoo is sulfate-free, which many people have reported does a better job in leaving the hair clean and the scalp relieved of itching while on Accutane.
It is also very affordable, costing only $8 for a large bottle.
Additionally, the shampoo barely foams, and while you may find this frustrating at first, remember that it's only because it doesn't contain sulfates.
Vanicream – Dandruff Shampoo – $12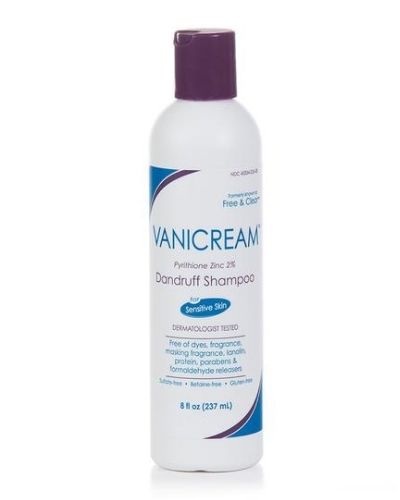 Best for sensitive, inflamed scalp.
Vanicream products are a consistent favorite for people who are using tretinoin (a prescription-strength topical retinoid) as well as Accutane.
Their formula, starting from their cleanser and heavy-duty moisturizer, is super gentle and focuses on strengthening and repairing the skin barrier that weakens due to constant retinoid dryness.
They have also created the Dandruff Shampoo, that's specially formulated for extremely sensitive and inflamed scalps, either due to Accutane or something we know as seborrheic dermatitis, which is a scalp condition that manifests itself as itchiness, redness, and flakiness.
The Dandruff Shampoo also contains Pyrithione Zinc 2%, an ingredient known for its ability to reduce yeast growth on the scalp.
Nizoral – Anti-Dandruff Shampoo – $15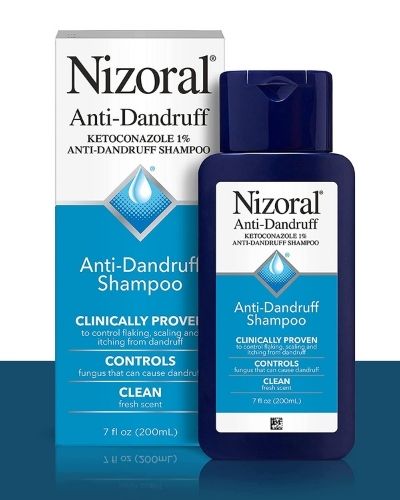 Best for itchy, flakey scalp.
Nizoral Anti-Dandruff Shampoo is another classic when it comes to conditions such as seborrheic dermatitis, excessively itchy and flakey scalp, and is also commonly used as a mask treatment by people who are dealing with fungal acne.
The main active ingredient in the Anti-Dandruff shampoo is Ketoconazole, an antifungal agent that effectively reduces yeast growth on the scalp and is efficient in controlling flaking, scaling, and itching associated with dandruff.
Paul Mitchell – Tea Tree Special Shampoo – $17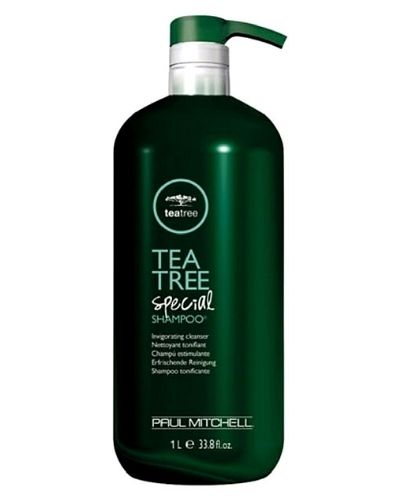 Best for mild dandruff.
The Paul Mitchell Tea Tree Special Shampoo is one of the most popular options for anti-dandruff shampoos.
It has a refreshing scent and is formulated with the famous Tingle Complex—a blend of tea tree, peppermint, and lavender that leaves a cooling, "tingling" sensation on the scalp.
The shampoo doesn't contain any active ingredients such as Ketoconazole or Pyrithione Zinc, so it's best used for mild cases of dandruff or as a preventative measure.
MALIN + GOETZ – Peppermint Shampoo – $22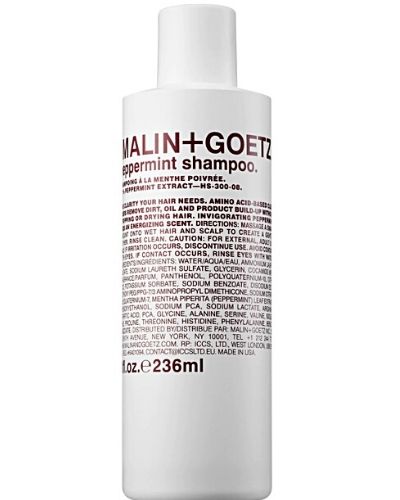 Best invigorating effect.
The MALIN + GOETZ Peppermint Shampoo is an excellent invigorating option for people struggling with an itchy, flakey scalp while on Accutane.
It's formulated with 2% peppermint extract with amino acid-based cleansing agents to effectively purify and balance all hair and scalp types without drying, stripping, or leaving buildup.
The formula is mildly foaming, which some might find a little frustrating, but it's also residue-free and leaves the hair soft and scalp conditioned.
It's also a good option for colored or treated hair.
Christophe Robin – Purifying Shampoo With Jujube Bark Extract – $29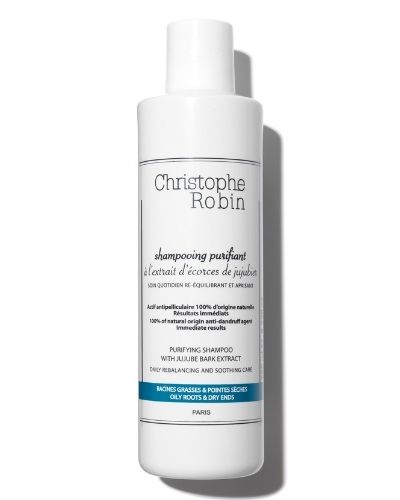 Best for inflamed, itchy, flakey scalp.
The Christophe Robin Purifying Shampoo is a higher-end product that helps relieve inflammation, itchiness, and flakiness from scalps going through Accutane or conditions such as seborrheic dermatitis.
Enriched with a natural origin active ingredient derived from jujube bark, it permanently eliminates dandruff, regulates excess sebum, and calms itchiness after as little as a couple of washes.
Having used this shampoo myself, I can confidently vouch for its effectiveness as someone dealing with seborrheic dermatitis that tends to flare up in winter; this has made my scalp as healthy as it's ever been before.
If you feel like splurging on a high-quality product that's super effective, the Christophe Robin Purifying Shampoo is definitely one to consider.
Briogeo – Super Moisture Shampoo for Damaged Hair – $38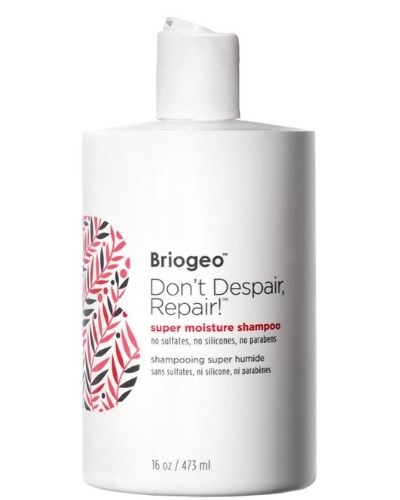 Best for dry, brittle, and damaged hair while on Accutane.
The Briogeo Super Moisture Shampoo for Damaged Hair is a good option for those whose scalp doesn't necessarily get itchy and flakey but instead experience dry, brittle, and damaged strands after starting Accutane.
This shampoo is formulated with a blend of six oils—coconut, argan, macadamia, sweet almond, jojoba, and avocado—to deeply hydrate and nourish the hair.
It also contains hair-loving ingredients such as growth-inducing biotin, hydrating glycerin, and soothing panthenol.
Accutane can definitely take a toll on your hair, so if you're struggling with dryness and breakage, give the Briogeo Super Moisture Shampoo a try.
Although it might look like it's up there with the price, the bottle it comes in is huge, so you will definitely be using this for a while after purchasing.
Briogeo – Scalp Revival Charcoal + Coconut Oil Micro-Exfoliating Shampoo – $42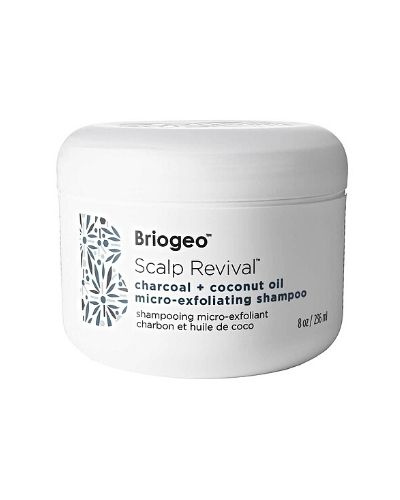 Best exfoliating shampoo.
Briogeo Scalp Revival Charcoal + Coconut Oil is a micro-exfoliating shampoo infused with Binchotan charcoal to draw impurities from the scalp and hair follicle and provide a foundation for optimal scalp health.
Vegetable-derived micro-exfoliators remove dead skin cells and product build-up from the scalp to support a clean, balanced, and healthy scalp.
A cooling blend of peppermint and spearmint oils reduces scalp itchiness, and tea tree oil has anti-septic and healing properties that reduce scalp irritation and inflammation.
Coconut oil provides superior moisturization to the scalp to combat and prevent dryness and flakiness.
Super-vitamin panthenol provides essential nutrients to strengthen the hair roots and shaft.
Philip B. – Anti-Flake Relief Shampoo Lite – $48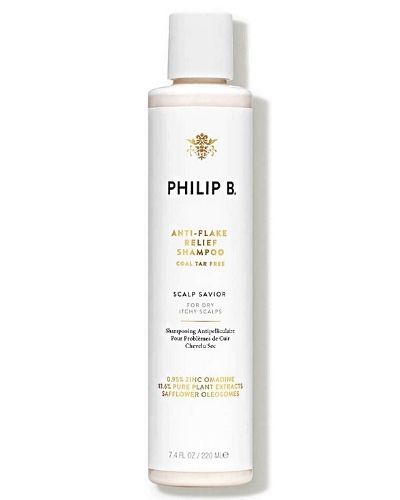 Best for dry, itchy scalp.
The Philip B. Anti-Flake Relief Shampoo is a lighter version of the original and specially formulated to relieve dry, itchy scalps struck by the Accutane ickies.
This formula uses Oleosomes to seal moisture under the surface of the hair, so it gets softer with every wash, while a potent L-Amino Acid complex strengthens the hair, making it glossier and shinier.
Additionally, the Anti-Flake Relief Shampoo is also powered by eco-friendly therapeutic botanicals, including antiseptic tea tree oil, calming aloe vera, strengthening juniper, and soothing chamomile extract to help relieve inflammation and treat itchy and flakey scalps.
Does Accutane Cause Hair Loss?
While there is no definitive answer to whether Accutane can cause hair loss, some people who have used the medication have reported this particular side effect.
This further proves that everyone takes to Accutane differently and that besides some most commonly reported side effects such as dryness, peeling, flaking, and sun sensitivity, you can't predict the side effects you would be experiencing while taking the medication.
Therefore, if you are concerned about hair loss from Accutane, you can speak to your dermatologist about prescribing you an alternative treatment or look into improving everyday things such as your diet, vitamin supplementation, physical activity, and haircare habits.
5 Haircare Tips While on Accutane
Here are five hair care tips that will help protect your hair from thinning, breaking, and falling out while on Accutane:
Moisturize Dry and Brittle Hair
Your hair becoming dry and brittle is another (albeit less common) side effect of taking Accutane.
This is why moisturizing your hair is crucial, as this will help strengthen and protect your strands from further damage.
There are a few ways you can do this:
Use a deep conditioning treatment once a week.
Use a leave-in conditioner or hair oil daily.
Wash your hair less frequently (no more than twice a week.)
Only Use Shampoo on the Scalp
When shampooing your hair, only apply product to your scalp and massage it in gently.
This will help avoid stripping away any moisture from your strands and especially the ends that get super dry with harsh shampoos.
To do this, consider using one of those silicone scalp massage brushes, as these will focus on cleansing the scalp while leaving the rest of the hair alone.
Avoid Processing Your Hair
Strong chemical processes like hair dyes, bleaches, and perms can cause the hair to become dry and brittle.
This can potentially worsen hair loss, so steer clear of these treatments while taking Accutane.
If you still want to dye your hair, consider using a gentle, non-damaging dye, but it's always best to wait it out if this is an option.
Don't Brush Your Hair While it's Wet
Wet hair is more fragile than dry hair, so avoid brushing it while in this state.
If you must brush it, use a wide-toothed comb and start from the bottom, working your way up.
Be extra careful with tangles, as they can cause breakage.
Additionally, you can also consider spraying a few spritzes of a good detangler that will help you brush through wet hair without damaging it further.
Protect Your Hair From Heat
Heat styling can also cause damage to the hair, so avoid using hot tools as much as possible while you're on Accutane.
If you must use them, make sure you're using a heat protectant and keeping the heat low.
You should also avoid putting your hair up in tight styles like buns or ponytails, as this can put unnecessary strain on the strands and cause them to break.
Wearing your hair down or in loose styles will be much kinder to your strands while on Accutane.
Lastly, try not to expose yourself to strong sun during the day, as this could also cause the hair to thin and break.
If you really must do this, wear a hat and put your hair up. This will also protect your face from burning and UV damage, so it's really something you should consider, especially if you live in a warmer climate.
My name is Simone and I am a certified skin specialist. I created this website to teach my readers how to take great care of their skin and I also like to occasionally share my honest opinions on skincare products I've tried. You can learn more about me here.
The Acne Solution: Your Ultimate Guide To Flawless Complexion
An extensive, no-nonsense course showing you how to never have acne again, from a licensed Esthetician specializing in oily/acne-prone skin.