Many people want clear skin and are willing to do whatever it takes to get there.
This might include using a medication like Accutane, which can be very effective in treating acne.
However, some people are wondering if they can also use retinol while on Accutane to boost its effect.
But like everything else that has to do with the function of the skin, the answer to this isn't as simple as a yes or no.
Therefore, this article will discuss some benefits, drawbacks, and precautions you need to take if you want to use retinol while on Accutane.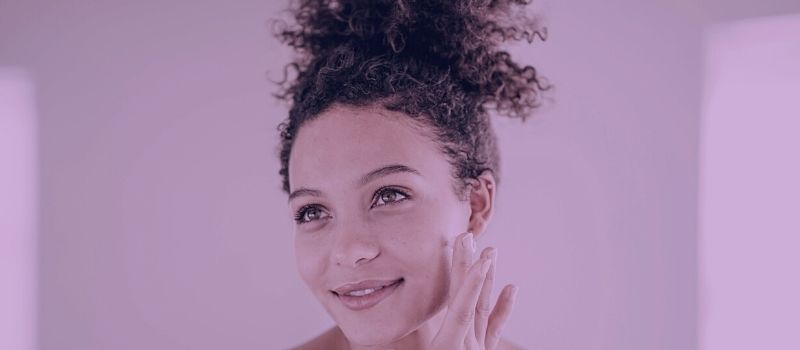 NB:
What if I told you I can show you how to never have acne again?
If you have acne and want it gone
,
read this message
.
What is Retinol, and What Are Its Benefits for the Skin?
Retinol is a component that belongs to the family of retinoids, which are vitamin A derivatives.
It is one of the most studied ingredients in skincare, and for a good reason – it's incredibly effective!
Retinol is also the most efficient member of the retinoid family that can be purchased over the counter.
And while other retinol derivatives are also often found in many over-the-counter products, these are usually not as efficient as retinol itself or will, at the very best, give results at a much slower rate.
Retinol has many benefits for the skin, including:
Reducing the appearance of wrinkles and fine lines.
Improving acne.
Fading hyperpigmentation left from acne.
Evening out the skin tone.
Refining skin texture.
How Does Accutane Work and is it Safe to Use With Other Products?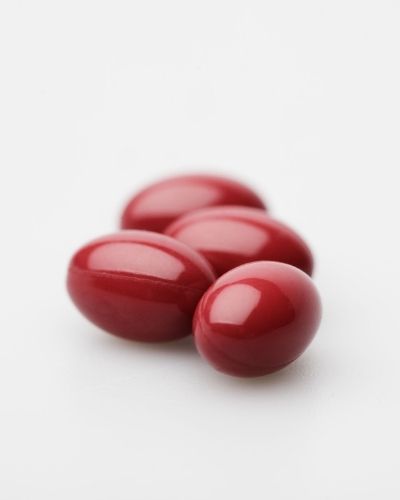 Accutane is the brand name for the medication known as isotretinoin used to treat severe acne.
It is also commonly prescribed to people whose acne has resisted previous treatments, such as benzoyl peroxide, adapalene, and antibiotics.
The exact mechanism of action is unknown; however, it's been observed that Accutane works by inhibiting the function of the oil-producing glands by reducing the gland's size.
Once the gland's size is reduced, the gland will then produce less oil.
Since excess oil is essentially food for the acne-causing bacteria that live on the skin, lack of it will cause the bacteria to become starved, thus minimizing proliferation and eventually minimizing acne, too.
Accutane is a very effective medication; however, it's known to come with some unpleasant side effects.
Some observed side effects of Accutane are:
Dryness.
Peeling.
Itching.
Redness.
Sensitivity to the sun.
Headache.
Muscle aches and pains.
In rare cases, mood swings have been reported in people who have been taking high strength of isotretinoin for an extended period.
What are the Side Effects of Using Retinol While on Accutane?
Since both Accutane and retinol are retinoids, but with a huge difference in strength and delivery methods between the two, it's safe to say that the similar effects you would observe by using each of them would also be evident if you would to use the two together.
Therefore, some side effects of using retinol while on Accutane could be:
Severe irritation and redness.
Dryness and discomfort.
Peeling.
Itching.
Sensitivity.
How to Safely Combine the Two Products?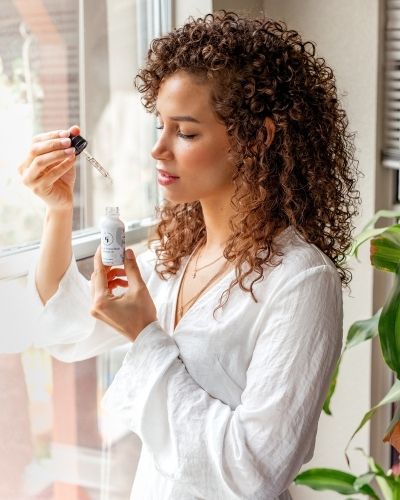 Although usually not recommended by professionals, there are ways to combine the two products safely.
In order to use retinol while on Accutane, you need to be extremely patient with your skin and your body while they're getting used to the changes caused by these potent ingredients.
Additionally, you should also have a great supporting skincare regimen that consists of a very gentle cleanser and a heavy moisturizer that will keep your skin soft and moisturized and prevent it from becoming dry and feeling uncomfortable.
Lastly, you need to be extra diligent with your sunscreen as retinoids are known to make the skin more sensitive to the sun and thus more susceptible to sunburns.
Which Product Should you Start With First?
Starting retinol while on Accutane isn't a great idea, and if you could wait it out, you should do that.
However, if you have been using retinol for some time and have now decided to start Accutane, you could continue using retinol; however, the most important thing to do is to observe how your skin behaves and adjust your skincare routine according to your skin's needs.
It doesn't really matter which one you start with first because what's more important is how your skin is going to react to both the product and the medication.
You might have to pause using one in order to relieve some of the side effects, and if this happens to be the case, it's best to pause the retinol until you are finished with the course of Accutane.
Additionally, while it doesn't matter which one you start first, avoid starting both retinol and Accutane at the same time, as this is very likely to leave your skin dry, sensitive, and irritated.
General Tips for Using Both Retinol and Accutane at the Same Time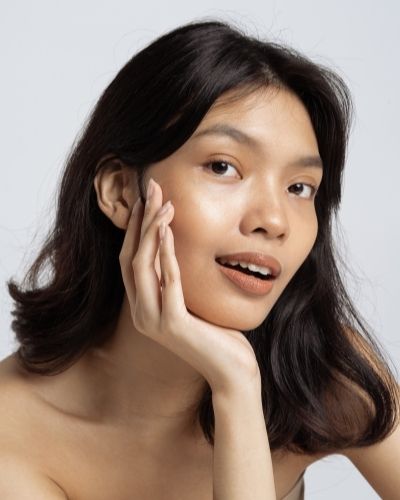 Here are some general tips for using both retinol and Accutane at the same time:
Start With a Mild Retinol
When starting retinol, you should always opt for a product that contains 0.25 to 0.5% of the active ingredient. These are the ideal beginner options until you can slowly increase the strength as your skin gets used to it.
A Pea-Sized Amount of Product
Use only a pea-sized amount of retinol and avoid using it more than two-three times per week.
This way, your product will last longer, and your skin will have a longer time to get used to it before you can upgrade to a higher strength. A 30ml retinol bottle should last you over six months at this pace.
Apply Retinol on the Thicker Parts of Your Face
Only apply retinol on the thicker parts of your face, such as the cheeks, chin, and forehead.
Don't apply retinol over eyelids and your lips, and always use chapstick because your lips are likely to get severely dry from Accutane alone.
Only Use Gentle and Non-Irritating Skincare Products
Use gentle skincare products that will not cause further irritation, redness, and sensitivity.
Stay away from cleansers that foam up too much and products that contain drying alcohols such as Alcohol denat., and irritating ingredients such as witch hazel, fragrance, and fragrant oils.
SPF SPF SPF
Apply sunscreen with an SPF of 30 or higher every day, regardless of whether it's sunny outside or not.
Up Your Moisturizing Game
Use a thick and occlusive moisturizer to combat dryness and nourish your skin.
Patience
Be patient and give your skin time to adjust to the changes caused by both ingredients.
Know When to Stop
If you experience excessive dryness, redness, sensitivity, etc., stop using retinol until your skin has calmed down.
Best Retinols for When You're on Accutane
Here are my five top choices of retinols you can use while you're on Accutane:
LilyAna
Naturals
– Retinol Cream – $20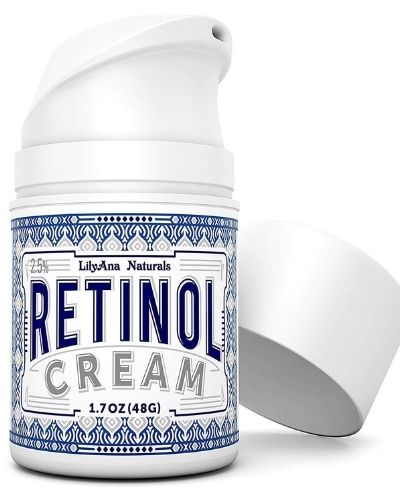 With over 32,000 reviews on Amazon, LilyAna's Retinol Cream is a product that delivers.
The moisturizing formula features hydrating, soothing, and antioxidant ingredients such as aloe, hyaluronic acid, vitamin E, green tea extract, nourishing shea butter, and softening jojoba oil to nurture the skin and prevent it from becoming dry.
On the other hand, pure Retinol helps combat visible signs of aging, including fine lines and wrinkles, alongside taking care of uneven skin tone rough texture and improving the loss of firmness.
CeraVe – Resurfacing Retinol Serum – $17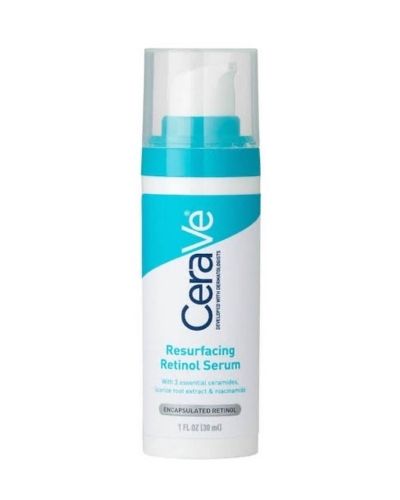 The Resurfacing Retinol Serum by CeraVe is one of my favorite affordable retinols on the market. This product can help you get rid of post-acne scarring such as dark spots, but due to several ingredients such as niacinamide and propanediol, it can also soothe and hydrate the skin while simultaneously strengthening the skin barrier.
It's very mild, and although irritation is unlikely to happen, it's still important to use a good moisturizer, especially if your skin is on the dry side.
CeraVe – Skin Renewing Retinol Serum – $19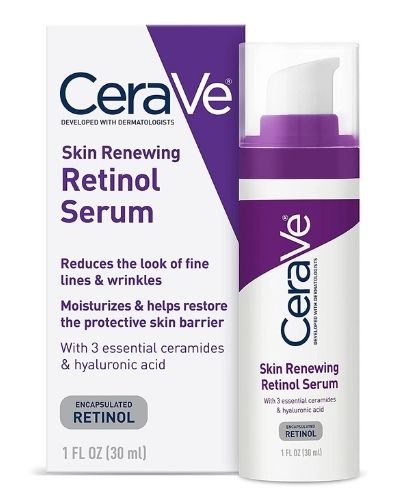 CeraVe's Skin Renewing Retinol Serum is suitable for dry, sensitive, and even eczema-prone skin.
It's a gentle yet effective daily retinol serum that provides a variety of brightening and anti-aging benefits thanks to the blend of barrier-strengthening ceramides, soothing and brightening niacinamide, and hydrating hyaluronic acid.
Neutrogena – Rapid Wrinkle Repair – $24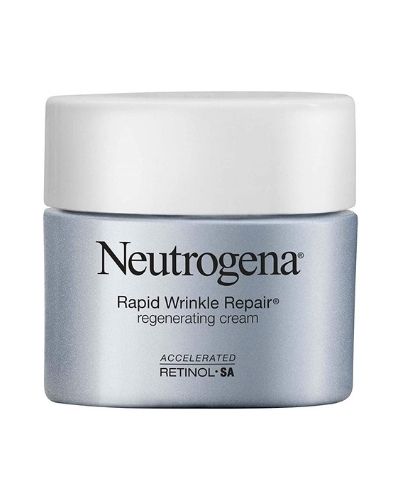 Neutrogena's Rapid Wrinkle Repair is another bestseller from Amazon that boasts over 37,000 reviews.
The moisturizing formula contains hydrating hyaluronic acid alongside triglycerides that soften and nourish the skin.
Retinol helps reduce the appearance of pronounced fine lines and wrinkles and fades stubborn hyperpigmentation and discoloration.
Affordable and efficient, Neutrogena's Rapid Wrinkle Repair may be worth trying, especially if you need an anti-aging boost while taking Accutane.
First Aid Beauty – FAB Skin Lab Retinol Serum 0.25 Pure Concentrate – $58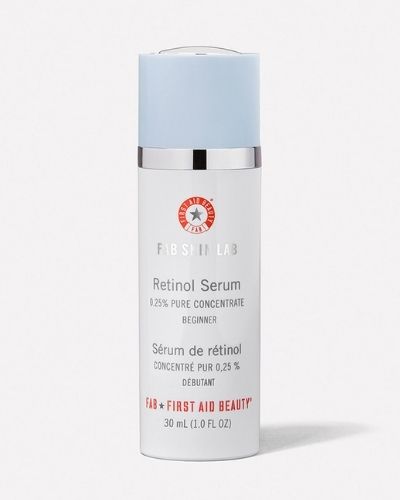 First Aid Beauty's Retinol Serum is the perfect beginner option that also layers well after a hydrating toner and before a moisturizer.
The concentrate contains 0.25% retinol, the perfect beginner-friendly strength that helps smooth the skin and minimize the appearance of fine lines and wrinkles, alongside a skin saver complex, a signature blend of hydrating hyaluronic acid, soothing colloidal oatmeal, moisturizing allantoin, calming aloe, barrier-strengthening ceramides, and antioxidants such as vitamin C and E that help protect and boost skin's health.
My name is Simone and I am a certified skin specialist. I created this website to teach my readers how to take great care of their skin and I also like to occasionally share my honest opinions on skincare products I've tried. You can learn more about me here.
The Acne Solution: Your Ultimate Guide To Flawless Complexion
An extensive, no-nonsense course showing you how to never have acne again, from a licensed Esthetician specializing in oily/acne-prone skin.