Accutane is the most intense acne treatment, and although effective, this medication is known to cause intense side effects.
Some of these include severe dryness, irritation, and discomfort, which is why it's highly recommended for people who are undergoing Accutane to include a heavy-duty moisturizer in their skincare routine.
Therefore, if you are about to start this medication or are already on it but aren't sure which products to pick, here are the ten best moisturizers for when you're on Accutane.
These will moisturize and soften your skin and relieve the dryness, irritation, and discomfort caused by Accutane.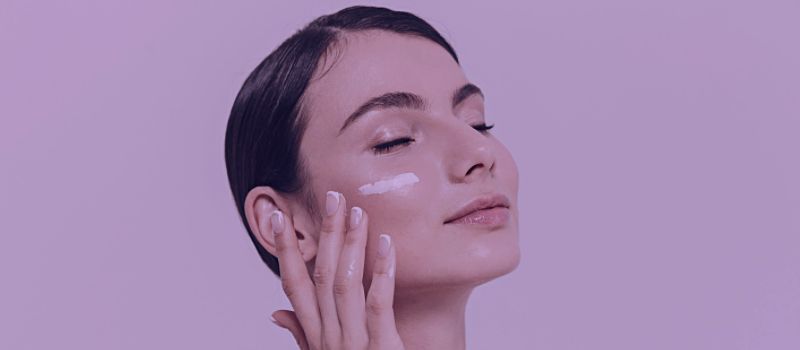 NB:
I can show you how to never have acne again.
If you have acne and want it gone
,
read this message
.
La Roche Posay – Cicaplast Baume B5 – $15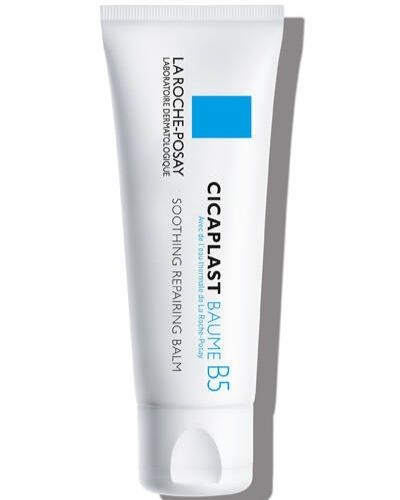 The Cicaplast Baume B5 by La Roche Posay is the best moisturiser for Accutane users due to its ability to deliver immediate relief to dry, sensitive, and irritated skin.
This rich balm contains many soothing, repairing, and moisturizing ingredients that help strengthen the skin barrier and promote healing.
A few notable ingredients include softening shea butter, hydrating glycerin, soothing and repairing panthenol, nourishing magnesium, anti-inflammatory zinc, and Madecassoside, one of the four main compounds in the plant extract Centella Asiatica, an incredibly soothing and repairing agent that helps strengthen the skin barrier and relieve irritation.
The Cicaplast Baume B5 is also non-comedogenic, and although it has a rich and heavy consistency, it doesn't contain ingredients that will clog the pores and cause breakouts down the line.
This means that you can continue to use the Cicaplast Baume B5 even after you are finished with your Accutane course.
Vanicream – Moisturizing Skin Cream – $14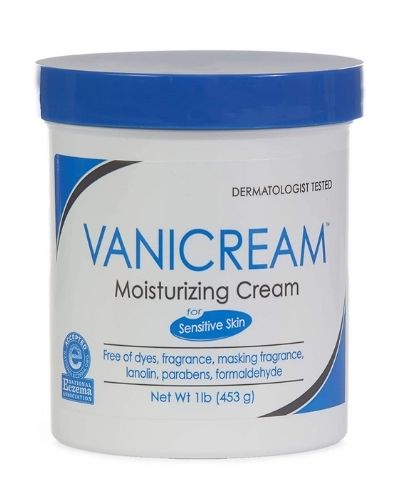 Hailed as THE Accutane cream, the Vanicream Moisturizing Skin Cream is a fantastic moisturizer for those with excessively dry, dehydrated, cracking, and itchy skin.
Sadly, although a little extreme, these could potentially be side effects of Accutane, and if you are experiencing them, this cream may very well be a good product for you.
Vanicream Moisturizing Skin Cream is a slightly more elegant option than Vaseline and contains similar emollients and occlusives, including petrolatum, Cetearyl alcohol, glyceryl stearate, etc.
It might not be the best option for acne-prone skin, but it will get the job done while you are on Accutane.
However, it's best to use it with caution once you stop the treatment as some emollients on the ingredient list can contribute to breakouts down the line.
CeraVe – PM Facial Moisturizing Lotion – $14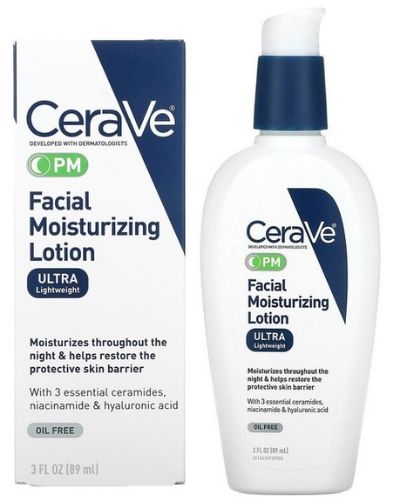 Another one of the best moisturizers for Accutane on the market is CeraVe's PM Facial Moisturizing Lotion.
An excellent option for those whose skin gets super dry, irritated, and weak while on Accutane, the cream contains hydrating hyaluronic acid alongside niacinamide and ceramides, two very efficient barrier-restoring ingredients.
The PM Facial Moisturizing Lotion has a rich consistency, and it feels silky smooth on the skin. It's also oil-free and super-hydrating, meaning that if your skin loves it, you may very well continue using it even after getting off Accutane.
First Aid Beauty – Ultra Repair Cream – $15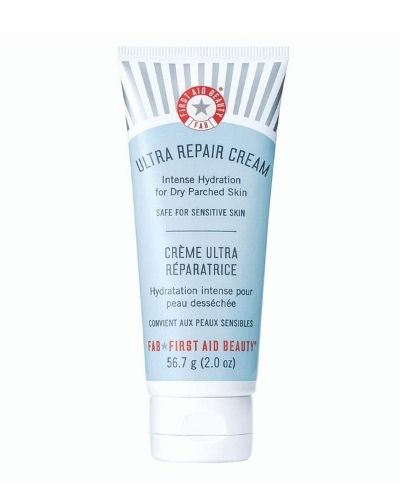 Known for making best products for Accutane users, the brand First Aid Beauty, and particularly their Ultra-Repair Cream is another fantastic option to remedy dry, parched, and irritated skin.
It has a consistency that's similar to the Cicaplast Baume B5, with only a few different ingredients, including stearic acid, Cetearyl alcohol, and squalane, which are great for dry skin, but could potentially be clogging for oily, acne-prone skin.
Therefore, use this moisturizer with caution after stopping Accutane, but you will definitely love it while going through the course of medication.
The Ultra Repair Cream also contains triglycerides, which are lipids naturally found in our skin's natural oil and essential for a healthy skin barrier, as well as anti-inflammatory colloidal oatmeal and soothing licorice extract to help relieve dryness and irritation caused by Accutane.
Neutrogena – Hydro Boost Gel Cream – $18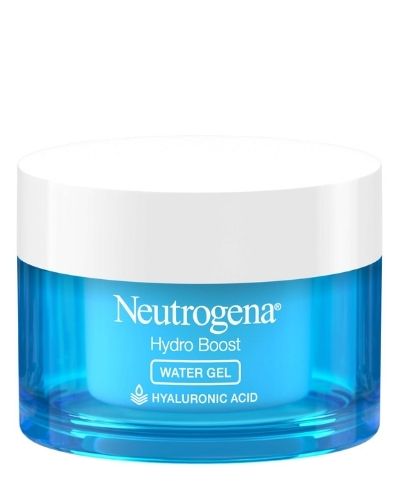 Neutrogena's Hydro Boost Water Gel is an affordable moisturizer for Accutane users with dry, dehydrated, and irritated skin.
This oil-free moisturizer has hydrating properties due to ingredients such as glycerin and hyaluronic acid, which are moisture-attracting humectants that help retain water in the skin's uppermost layers.
The moisturizer also contains a couple of silicones, which are great moisturizing ingredients that help create an occlusive layer on the skin's surface and prevent moisture from evaporating.
This moisturizer does contain fragrance; therefore, it can be sensitizing for anyone who is allergic to it. However, it won't cause an issue for most people.
It's important to note that while some people could experience fragrance sensitivity while on Accutane, this doesn't happen for everyone, and if your skin tolerates it, you can use this budget-friendly moisturizer without any issues.
Aveeno – Oat Gel Moisturizer – $17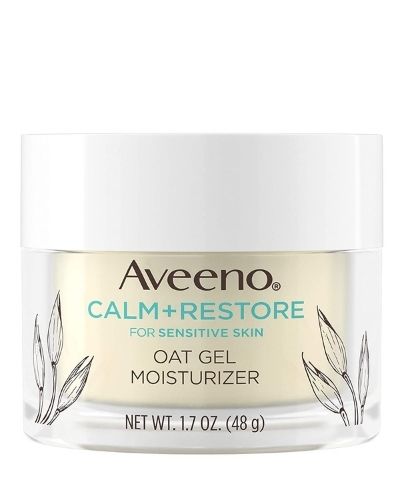 Aveeno's Oat Gel Moisturizer is a juicy cream that soothes sensitivities and irritations and gets rid of Accutane-induced dryness by infusing the skin with hydrating and barrier-repairing ingredients.
This gentle moisturizer is made with prebiotic oat and feverfew, an ancient herbal treatment that can help reduce the appearance of facial redness and skin irritation.
Besides these main active ingredients, the Oat Gel Moisturizer also contains silicones that help prevent moisture loss by creating a barrier on the skin as well as moisturizing Cetearyl olivate, an ester that comes from Cetearyl alcohol and the fatty acids of olive oil as well as isoparaffin, a petroleum-derived emollient that softens and nourishes the skin.
Although this product might not be the best for acne-prone skin post-Accutane, judging by the ingredients, your skin will surely love it while undergoing this drying treatment.
COSRX – Pure Fit Cica Cream Intense – $32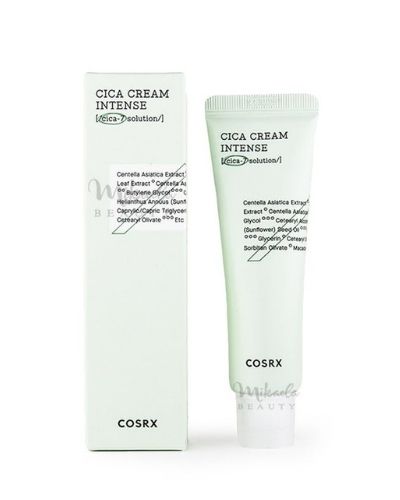 The COSRX Pure Fit Cica Cream Intense is a moisturizer with a thick and creamy texture that sits nicely on the skin and helps keep it soft, moisturized, and free from Accutane-induced irritations.
This rich moisturizer contains a large percentage of the Pure Fit Cica-7 complex, a patented ingredient that consists of seven types of Centella extract to effectively soothe and nourish even the most sensitive and irritated skin.
Additionally, the protective barrier cream also contains Centella Asiatica oil, repairing panthenol, and moisturizing allantoin that keeps the skin hydrated for a long time.
EltaMD – Barrier Renewal Complex – $53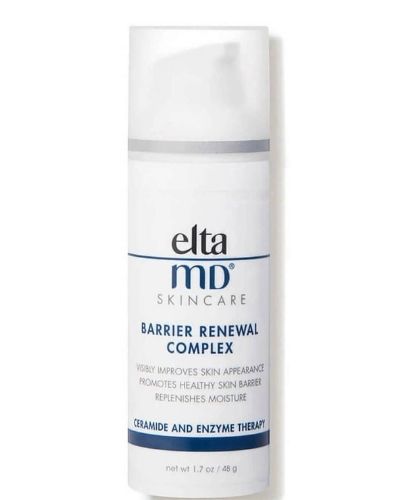 The Barrier Renewal Complex by EltaMD is a rich and creamy moisturizer that aims to nourish and bring damaged and dry skin back to radiance and suppleness.
The Barrier Renewal Complex serves a cocktail of five unique ceramides to help mimic the skin's natural state by providing it with the perfect amount of oil, hydration, and protection.
Additionally, the moisturizing complex also contains a couple of humectants, including hyaluronic acid and glycerin, that work to restore the moisture level in the skin and keep it plump and hydrated.
Lastly, the moisturizer also contains niacinamide, which is another barrier-repairing, nourishing, and brightening ingredient that can help soothe the dryness and irritation caused by Accutane and fade dark spots and red marks left from acne.
Medik8 – Daily Radiance Vitamin C – $75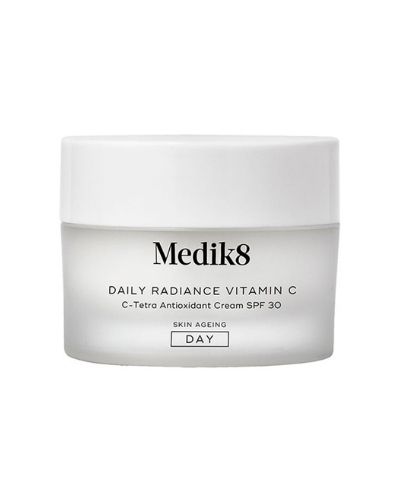 Daily Radiance Vitamin C by Medik8 is one of my favorite moisturizers that gives a beautiful glow alongside being ultra-nourishing to the skin.
You will love this product if you are currently using Accutane because it works even better for skin that's naturally on the dry side or is being dried out due to medication.
The Daily Radiance Vitamin C contains hydrating hyaluronic acid as well as vitamin E, a moisturizing and softening antioxidant that delivers an unmatched glow while repairing skin damage on a cellular level.
Additionally, the main active ingredient of this product is tetrahexyldecyl ascorbate, a lipid-soluble form of vitamin C that provides exceptional antioxidant protection from harmful free radicals while stimulating collagen production for a glowy complexion.
As a bonus, this moisturizer also has SPF 30, and while this might not be enough on particularly hot and sunny days, it still gives pretty good protection without leaving a white cast.
Sadly, my usually oily and acne-prone skin won't let me use it on a normal day, but it tends to enjoy it after a chemical peel or a microneedling treatment.
Since it's a better option for dry skin, I urge everyone who feels like splurging a little to try this product out.
SkinCeuticals – Triple Lipid Restore 2:4:2 – $130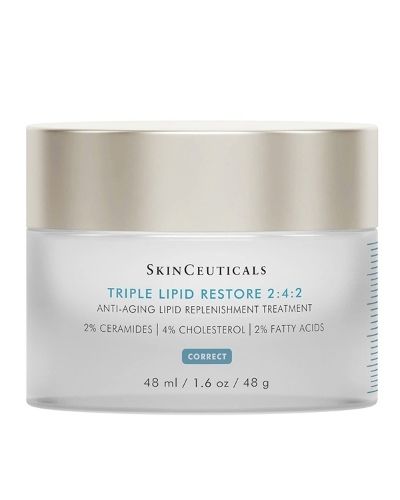 Triple Lipid Restore 2:4:2 is an anti-aging cream; however, it's also excellent for Accutane users as it is formulated with 2% pure ceramides, 4% natural cholesterol, and 2% fatty acids, which is a lipid ratio that mimics the natural state of balanced and healthy skin.
The unique lipid correction cream will also strengthen the skin barrier, nourish the skin, and encourage it to repair itself from damage caused by allergens, external pathogens, UV rays, excessive dryness from taking medication, or the natural aging process.
Triple Lipid Restore 2:4:2 has a creamy, fast-absorbing consistency, and the moisturizer gives an instant radiance as soon as it's applied to the skin.
It's a fantastic product for dry, mature skin, but it can also be used as post-procedure aftercare or when starting retinol or Accutane to prevent the dryness, irritation, and flakiness that's often associated with it.
Tips For Choosing a Moisturizer While on Accutane
Choosing a moisturizer while on Accutane can be a challenging endeavor, especially because your skin will constantly change and can sometimes be extra irritated, sensitive, and reactive.
Therefore, here are a few tips to incorporate when choosing your next heavy-duty moisturizer that will keep you protected from the discomforts caused by Accutane:
1. Look for Moisturizers with Hydrating Ingredients
The number one goal when using a moisturizer while on Accutane is to hydrate your skin.
Therefore, seek out moisturizers that are loaded with hydrating ingredients such as hyaluronic acid, glycerin, allantoin, propanediol, etc.
These ingredients are your skin's best friends while on Accutane, as they will attract moisture to the skin's outermost layers and keep it smooth, supple, and comfortable.
2. Look for Moisturizers with Barrier-Strengthening Ingredients
Accutane can weaken the skin's moisture barrier, making it more susceptible to irritation and damage.
Ingredients like ceramides can help to strengthen the barrier and remedy the discomforts that come with being compromised by a potent drug.
3. Prioritize Moisturizers with Soothing Ingredients
Ingredients like aloe vera, chamomile, and Centella Asiatica are known for their soothing properties.
They can help calm your skin and reduce redness and inflammation, which is particularly beneficial for the sensitive and easily irritated skin of those on Accutane.
While not every good moisturizer will contain these ingredients, trying to choose those that do can help make your Accutane journey more comfortable.
4. Avoid Moisturizers with Alcohol and Fragrances
While a nice scent might enhance the user experience, try to avoid moisturizers that are heavily fragranced and contain alcohol.
These ingredients can be especially irritating for sensitive skin, which you'll likely have while undergoing Accutane treatment.
They can further exacerbate dryness and irritation, which will weaken the skin barrier and potentially lead to more breakouts.
5. Opt for Moisturizers with Sun Protection
While on Accutane, your skin tends to become more sensitive to the sun, increasing the risk of sunburn or other damage.
To keep your skin protected, opt for a moisturizer that contains broad-spectrum SPF.
This will not only keep your skin hydrated but also shield it from harmful UVA and UVB rays, preventing premature aging and hyperpigmentation.
Be sure to reapply throughout the day, especially if you are spending extended periods outdoors.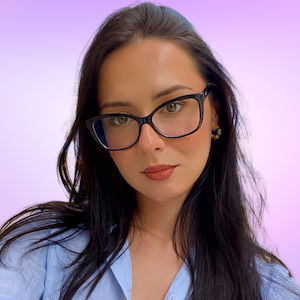 My name is Simone and I am a certified skin specialist. I created this website to teach my readers how to take great care of their skin and I also like to occasionally share my honest opinions on skincare products I've tried. You can learn more about me here.
The Acne Solution: Your Ultimate Guide To Flawless Complexion
An extensive, no-nonsense course showing you how to never have acne again, from a licensed Esthetician specializing in oily/acne-prone skin.