Ever since I purchased my first product from Drunk Elephant, their F-Balm, I can admit that I got hooked on buying their products.
Their packagings look fun and creative, they use clean ingredients to formulate their products, they are cruelty-free and expensive.
Wait, what?
Yeah, we are all guilty of having that irresistible attraction towards luxury-priced items, for whatever reason.
In this article, you will read about my opinion on their B-Hydra serum and find out whether it's just an overpriced hyaluronic acid in a fancy bottle or it does more than that.
This is my Drunk Elephant B-Hydra Intensive Hydration Serum review.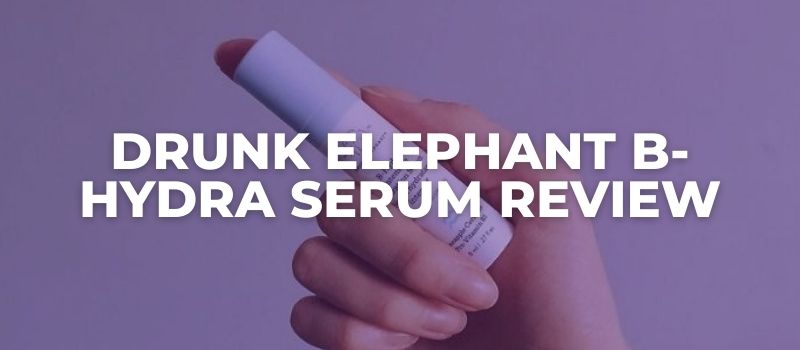 NB:
What if I told you I can show you how to never have acne again?
If you have acne and want it gone
,
read this message
.
What Is B-Hydra Intensive Hydration Serum?
"A cool drink of water for your thirsty skin" is how Drunk Elephant describes their Intensive Hydration Serum.
In less buzzy words, it is a hydrating serum formulated with pro-vitamin B5, ceramides, hyaluronic acid, and other hydrating ingredients.
It is intended to hydrate thirsty or dehydrated skins and give the skin that nice and supple glow without making it greasy.
Needless to say, as an oily person, my ears perked up as soon as I heard the magical words "It's great for oily skin", but is it really that great, though?
Let's see what the ingredients have to say.
Ingredients
"Water/Aqua/Eau, Coconut Alkanes, Ammonium Acryloyldimethyltaurate/VP Copolymer, Glycerin, Pentylene Glycol, Sclerocarya Birrea Seed Oil, Wheat Amino Acids, Ananas Sativus (Pineapple) Fruit Extract, Berberis Vulgaris Root Extract, Citrullus Lanatus (Watermelon) Fruit Extract, Lens Esculenta (Lentil) Fruit Extract, Pyrus Malus (Apple) Fruit Extract, Coco-Caprylate/Caprate, Panthenol, Sodium PCA, Sodium Hyaluronate Crosspolymer, Dipotassium Glycyrrhizate, Niacinamide, Cyclodextrin, Sodium Hyaluronate, Sodium Lactate, Phenoxyethanol, Hydroxyproline, Trisodium Ethylenediamine Disuccinate, Citric Acid, Caprylyl Glycol, Chlorphenesin, Ethylhexylglycerin"
Not gonna lie though, this product really does have some great ingredients.
There are humectants here known to be draw moisture from the environment and packing it right into the skin, fruit extracts to hydrate and refresh the heck out of the skin with their antioxidant properties, niacinamide which is my favorite multitasking ingredient that is beneficial for literally anything you can imagine.
However, the superstar ingredient after which the serum is named kind of falls towards the middle of the ingredient list.
Pro-vitamin B5 or simply said Panthenol (in bold) is the alcohol form of the B vitamin pantothenic acid.
But remember! There are good and bad alcohols in skincare.
Panthenol is one of the very good alcohols used as a powerful humectant. However, it is also a very easy ingredient to mix and you can find it in a lot of products out there from toners, serums, moisturizers, exfoliation solutions, etc.
Consistency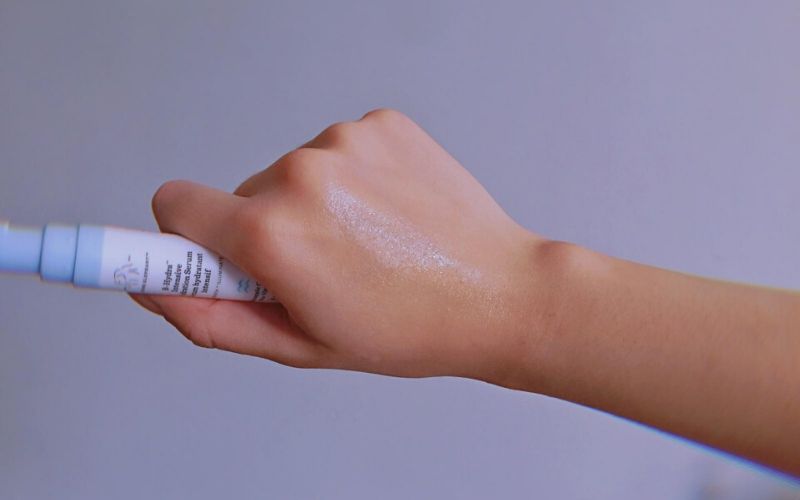 The B-Hydra serum has a thicker consistency than the Marine Hyaluronics by The Ordinary but a slightly lighter consistency than their original Hyaluronic Acid + B5.
It doesn't feel greasy or heavy on the skin and actually sinks into the skin extremely fast.
In fact, I would strongly recommend you use this product on damp skin. Otherwise, if your skin is fully dry, you will need a heck of a lot to cover the entire face. That is how quickly it dries.
Additionally, it does leave a little bit of a sticky residue if you use it on dry skin, but this sticky residue isn't as prominent when used on damp skin.
Scent
The B-Hydra serum has no added fragrance and while sometimes ingredients in a product can give off a certain type of scent, this particular product isn't the case as I couldn't detect any scent.
Performance
So I've been testing this for about a week and, miraculously, I still have quite some left since I only picked up the mini version of 8ml.
I didn't want to get the full version because of the ridiculously high price and the ingredients.
However good, weren't enough to convince me that this will perform significantly better than my Marine Hyaluronics or the regular Hyaluronic Acid + B5 by The Ordinary.
So, I've been using it morning and evening on damp skin and I didn't really notice a massive difference on my skin, but then again, my skin isn't severely dehydrated.
Perhaps dehydrated skins will notice a bigger difference since I have seen people praising this product left and right on the internet.
I personally liked it, sure, but just liking it won't whip out $50 from my purse.
Especially not while I am truly enjoying the Marine Hyaluronics for less than $10, and this serum is most probably the reason my skin isn't dehydrated, to begin with.
So do I think Drunk Elephant's B-Hydra Intensive Hydration Serum is worth it?
Yeah, the product has great ingredients, works excellent for oily, acne-prone, dehydrated skins, and if you love the brand in general and can afford the $50 for a serum that will probably last you for a month or so, go nuts with it.
Personally, I won't be repurchasing because my experience with it wasn't mind-blowing, so for now, I will be sticking to my trusted Marine Hyaluronics.
How To Use B-Hydra Intensive Hydration Serum?
Like any other hyaluronic acid serum, you can use it after your toners or exfoliating solutions while the skin is still damp, as this allows it to glide and spread easier.
It is suitable for oily/acne-prone skins; however, if your skin falls towards the dry side, this will probably not be enough for you and you will need something richer and more moisturizing.
Additionally, this is just a serum and not a substitute for a moisturizer. Therefore, make sure to always top it up with a hydrating moisturizer and high SPF in the morning.
B-Hydra Intensive Hydration Pros:
Good serum for oily/acne-prone skins
Great for dehydrated skin
Clean ingredients
Easy to use
Air-tight packaging
Vegan & Cruelty-free
B-Hydra Intensive Hydration Cons:
Expensive
Might not be enough for severely dehydrated skins
Not enough for dry skin types
Not that mindblowing
Where To Buy B-Hydra Intensive Hydration Serum?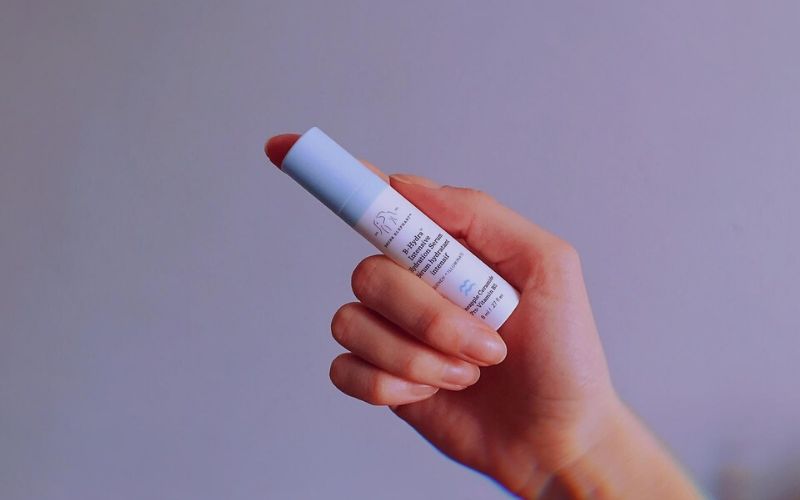 Here are several websites where you can purchase the Drunk Elephant Intensive Hydration Serum:
Drunk Elephant B-Hydra Serum Alternatives
Here are some cheaper alternatives to the B-Hydra Intensive Hydration Serum.
These products don't contain the very same ingredients as the B-Hydra, however, they still do an excellent job in hydrating your skin at a much lower price.
---
---
My name is Simone and I am a certified skin specialist. I created this website to teach my readers how to take great care of their skin and I also like to occasionally share my honest opinions on skincare products I've tried. You can learn more about me here.
The Acne Solution: Your Ultimate Guide To Flawless Complexion
An extensive, no-nonsense course showing you how to never have acne again, from a licensed Esthetician specializing in oily/acne-prone skin.